Gardening can be frustrating!
Between watering, weeding, and fighting the bugs, it sometimes feels like a losing battle.
If you want to grow your own food but find that your time and effort aren't really rewarded, then chances are you're making a few simple mistakes that are causing your plants not to produce.
But there's so much to learn when you're just starting out that it's easy to get overwhelmed and just give up.
✔️How do you know what to plant and when?
✔️How often do they need to be watered? Fertilized?
✔️What do you do about weeds and bugs in an organic garden?
These are all the questions I had when I was just starting to garden. And after years of experience, I knew I could help others who had the same problems.
That's why I started the blog at You Should Grow.
Hey! I'm Laura and I'm so excited that you stopped by!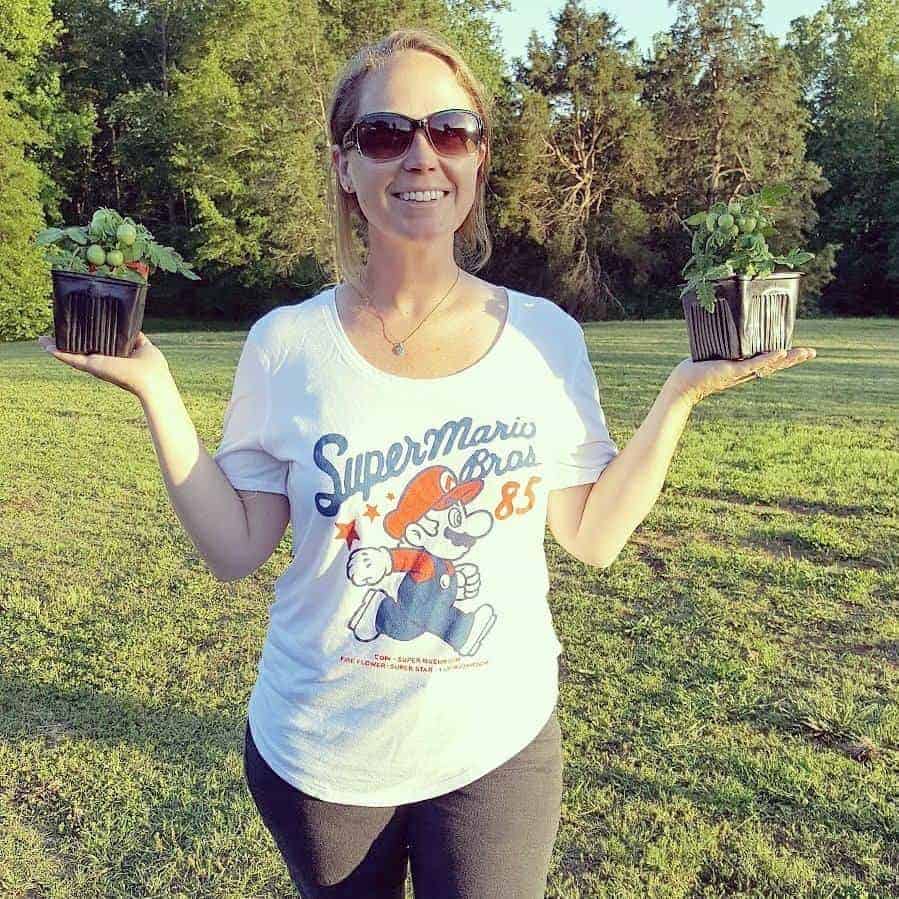 I've always been interested in gardening, but I wasn't always very good at it! My first adventures in growing plants were often failures. I didn't know anything about gardening, and I usually chose the wrong plants for the wrong places.
Over the last decade, gardening has become such an important part of my life that I left my career in veterinary medicine to work full time on this blog and growing tomatoes. Learn more about that transition here.
My journey to a simpler life started simply by growing some herbs and tomatoes, but you may find your passion is for growing flowers, succulents, or landscape plants.
Whether it's growing flowers, succulents, or vegetables, you should grow whatever inspires you.
I have a passion for growing tomatoes, and if you also love the sweet satisfaction of summer's homegrown tomatoes, you'll love this guide for growing tomatoes.
On the blog, I share gardening tips, collect recipes for your garden fresh produce, and write about real life on the homestead.
Check out our cheeky garden shirts.
I like to design fun shirts for my Amazon account. It's a great place for me to satisfy my creative side (and pretend I'm funny.)

See the latest posts on the blog.
Creating new content is one of my favorite things to do! Between garden chores and family life, you'll usually find me on the computer working on new posts for the blog.
Find me on social media
I share interesting content on Facebook and Pinterest, so definitely join me to see what's new.
And if you love posting pics of what you're growing, we should connect on Instagram!
Ready to get started growing?
Get your garden off on the right foot! Learn the 10 worst gardening mistakes you can make.