10 Ideas For Homemade Tomato Cages (Cheap & Easy)
As an Amazon Associate and member of other affiliate programs, I earn from qualifying purchases.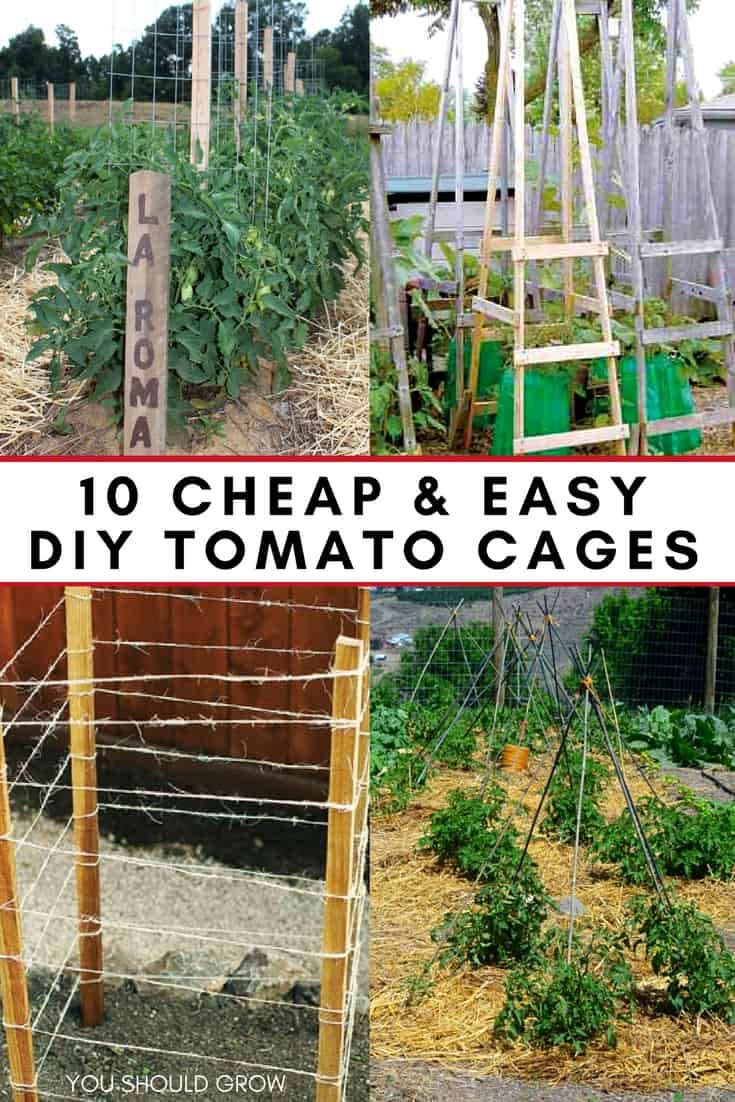 Tomato cages are one way of supporting the long growing vines of indeterminate tomatoes, but there are serious limitations to store-bought tomato cages including their small size, flimsy construction, and the price. At $10-50 per tomato cage, it can get really expensive to buy enough cages for all your tomato plants.
I know, theoretically, you could use them every year, but the reality of that is not quite so simple. Tomato cages are often damaged from inserting and removing them from the ground. The welding on the wire will come apart after a couple of years of use, and their bulky size and shape make them inconvenient to store from year to year.
But you can make your own tomato cages pretty simply.
In fact, there are many ways to create tomato cages for your garden that are fairly simple, inexpensive, and attractive. Take a look at these 10 different ways to DIY tomato cages that I found.
1. Make tomato cages from cattle panels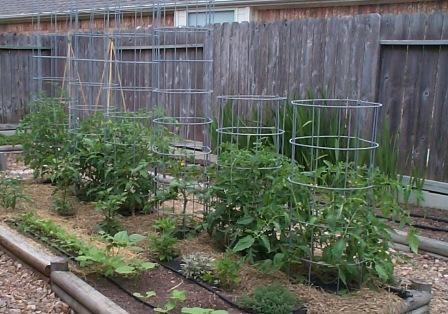 If you have someone to help you, then using cattle panels (16 foot long pieces of sturdy welded wire) make great tomato cages. Here's a straightforward tutorial for building a tomato cage from hog wire.
2. Make a cage/stake hybrid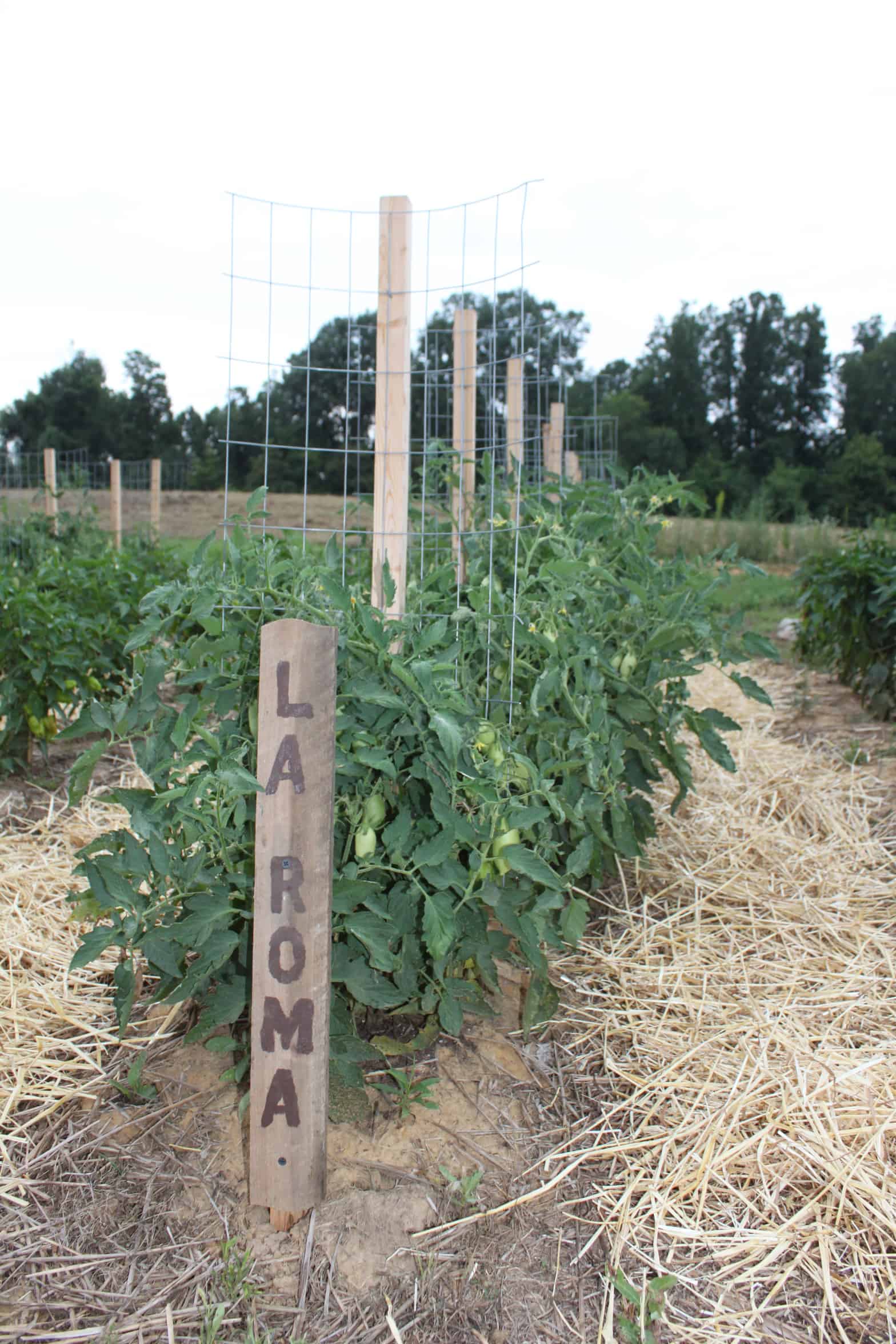 The stake-a-cage a combination of a stake with wire panels is easier to access than a traditional cage. Learn how to make your own at Old World Garden Farms.
3. Wood frame tomato cages
Small wooden tomato cages like these are great for determinate plants. They're simple to make, sturdy, and inexpensive. Find the tutorial at Ella Claire Inspired.
4. A DIY obelisk would be great for supporting tomato plants.
For indeterminate tomatoes, you need to build something pretty tall. This 6-foot wooden tomato tower is very attractive. Learn to make your own at Flower Patch Farmhouse.
5. Use PVC to make an easy tomato cage
PVC is lightweight and easy to work with.
I Dream Of Eden
has a great tutorial to make your tomato cages from PVC.
6. A folding tomato ladder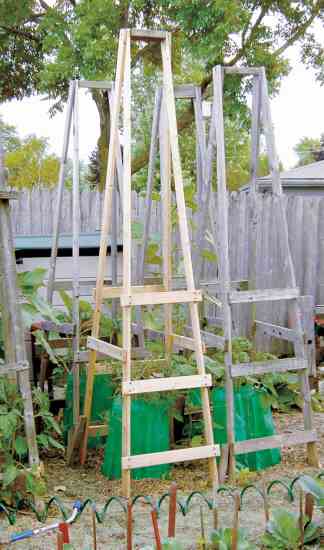 This homemade tomato cage is attractive and folds away for easy storage in the winter. Find this tomato ladder DIY tutorial at Mother Earth News.
7. A tomato teepee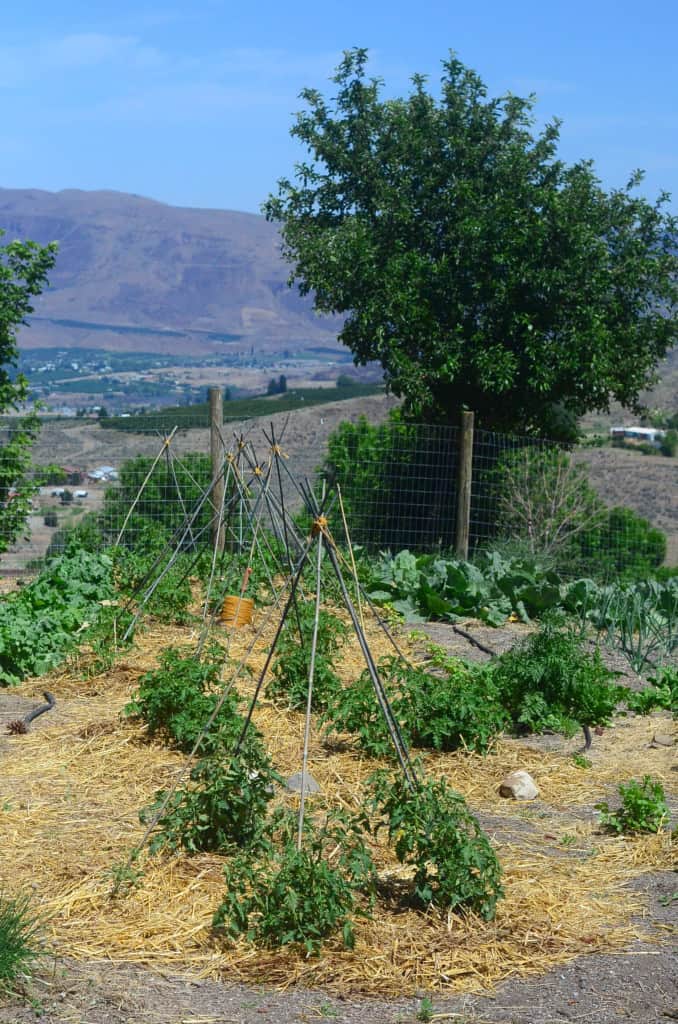 The teepee tomato cage is super simple and just look at how cute it is! Learn how to make a tomato teepee at The Elliot Homestead.
8. Simple stake and twine tomato cage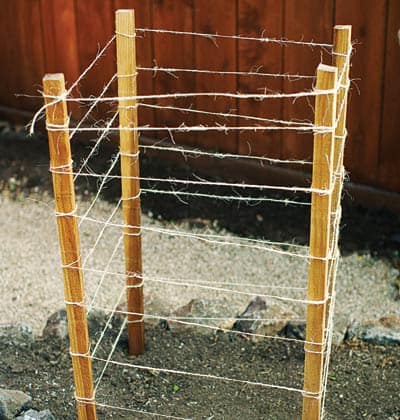 Simpl7 tie some twine around a few stakes to make your own tomato cage. See how to make this stake and twine cage at My Home Ideas.
9. Beautiful bamboo tomato cage
These bamboo tomato towers look great in the garden. Bamboo tomato cage DIY at The Painted Hinge
10. One cage for all your tomatoes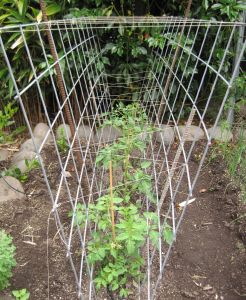 Making one tomato cage for all your tomatoes sounds like a great idea! This one is simple but effective. Learn how to make it at Mosaic Gardens.
Putting together a tomato cage doesn't have to be expensive or complicated.
Tomato plants are healthier and produce more fruit when you can keep them lifted off the ground.
If you simply don't have time to make your own, you can certainly buy them at your garden supply center. I've used the spiral stakes before and they actually did okay as long as I kept up with pruning. When you're shopping for tomato cages, go for the biggest, sturdiest one you can find.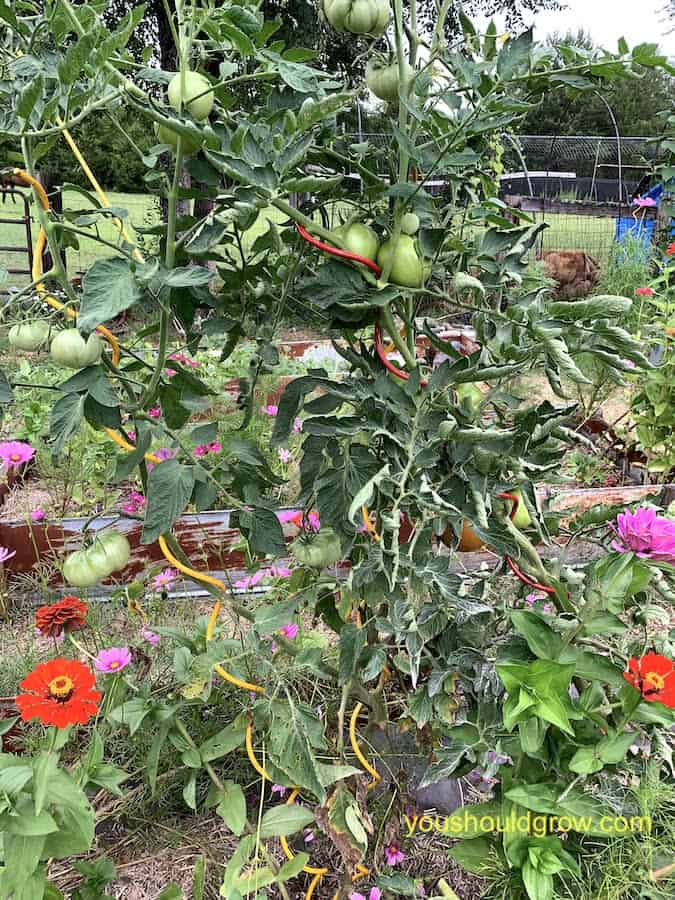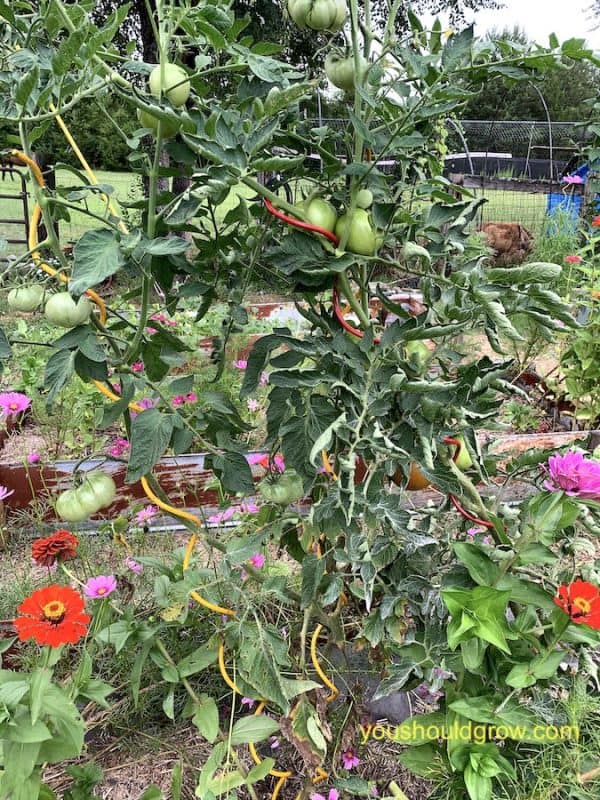 Have you ever made your own tomato cage?
I'd love to hear your ideas. Leave me a comment below.