5 Reasons I Love Growing Tomatoes
As an Amazon Associate and member of other affiliate programs, I earn from qualifying purchases.
The first time I ever planted a tomato, I had high hopes for a summer filled with homegrown tomato sandwiches and garden fresh salsa. I think back now to how adorably clueless I was about what it takes to grow a tomato at home.
I bought the plant at a home improvement store and cheerily carried it home to be stuck in a container on the back patio. There it lived a lonely life where I expected it to grow and feed me while I ignored it most days and watered it on occasion.
The plant didn't die, but that's about the maximum measure of success I can attribute to my first tomato gardening experience.
It was a puny, pathetic little plant that produced 3 green tomatoes which were promptly removed when I showed them to my 1 and 2 year old toddler kids. By the end of the season, there had been no more tomatoes, and I got bored with the plant that never bloomed again.
Fast forward 8 years, and I can see exactly what I did wrong. The first and most obvious reason for my failure being neglect.
Tomatoes are not a set it and forget it plant. Some gardeners might have success with that method, but most of us will have disappointing results if we don't pay attention to our tomato plants.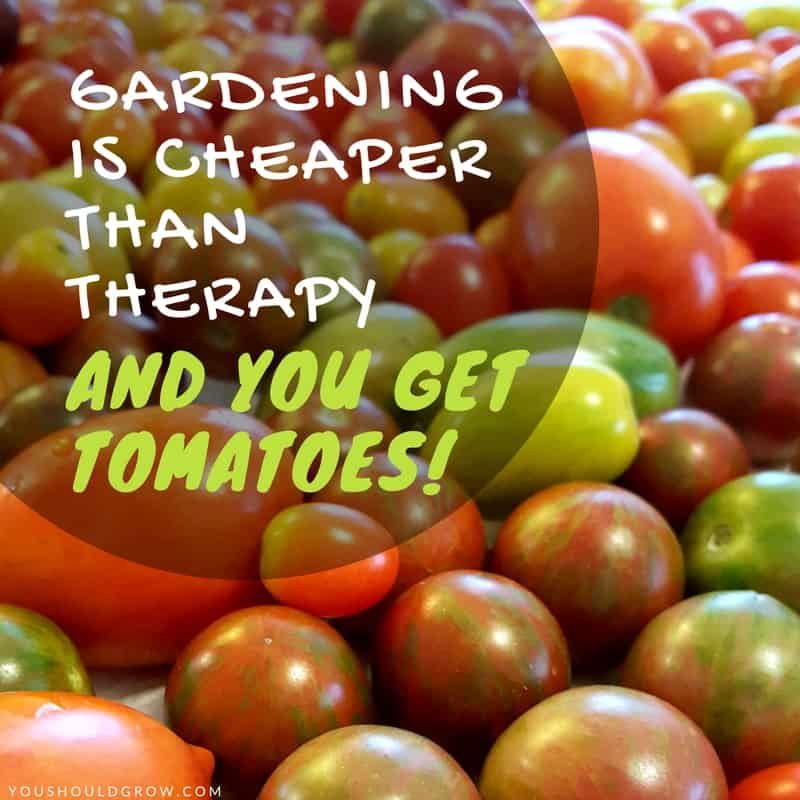 Growing tomatoes is a challenge
Tomatoes love attention. The more time you spend with your tomatoes, the more you will learn about them, their needs, and when they have the best flavor.
It doesn't have to be hard work, just take a walk around your plants and observe them. The tomato garden is a great place to spend time relaxing. You can even visit with them at night during the hot mosquito-filled summer days.
Growing tomatoes is kinda like being in a relationship. They expect some care and attention from you, the gardener, and in return, they feed you…and feed you well.
Tomatoes smell like summer
I love growing tomatoes because they smell so good! It's a fresh green smell that is unlike any other plant. It's a smell that I associate with warm sunny days, the satisfaction of a good day's work in the garden, and sweet cherry tomatoes for summer snacking.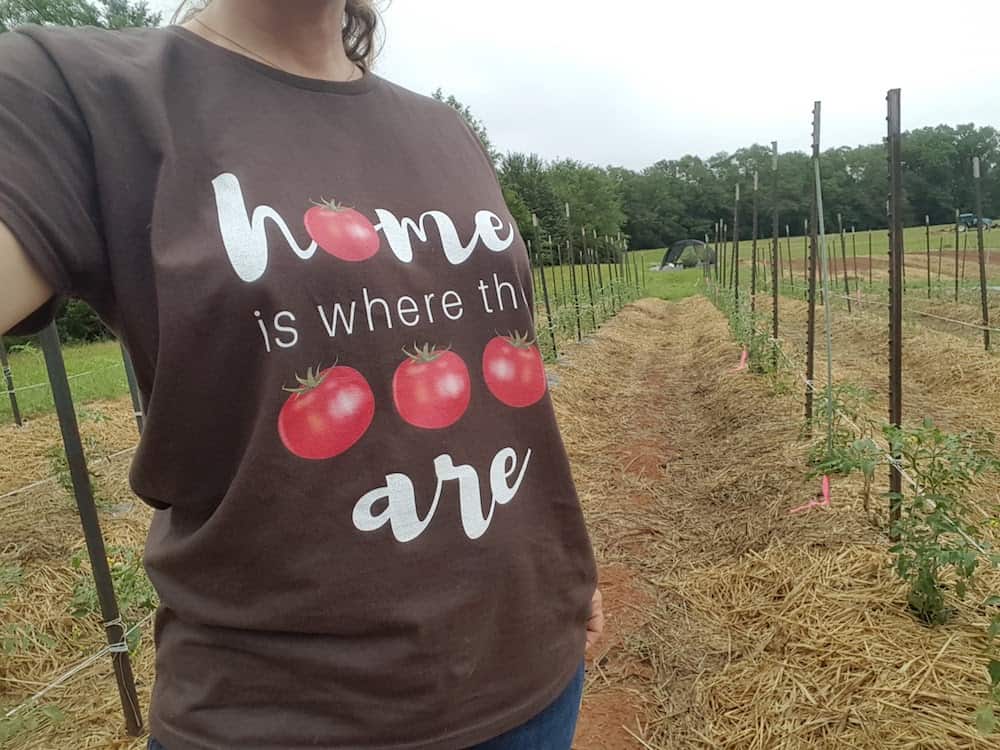 There's so much variety.
I can't think of another food crop that I've grown where experimenting with varieties is so rewarding. For flavor, shape, color, and cooking, tomatoes offer the most options and rarely do they disappoint.
I've grown all sorts of pumpkins, watermelons, squash, beans, eggplant and more that don't offer the flavor and variety that you can find in tomatoes.
You can't buy a tomato at the grocery store that tastes better than one you grow at home.
That's one of the unique things about tomatoes, you just can't replicate the flavor of a homegrown tomato.
If you can grow tomatoes, you can grow anything.
Learning to grow tomatoes teaches you all the skill you need to grow any additional food crop. It's easy to expand your garden once you have tomato growing down.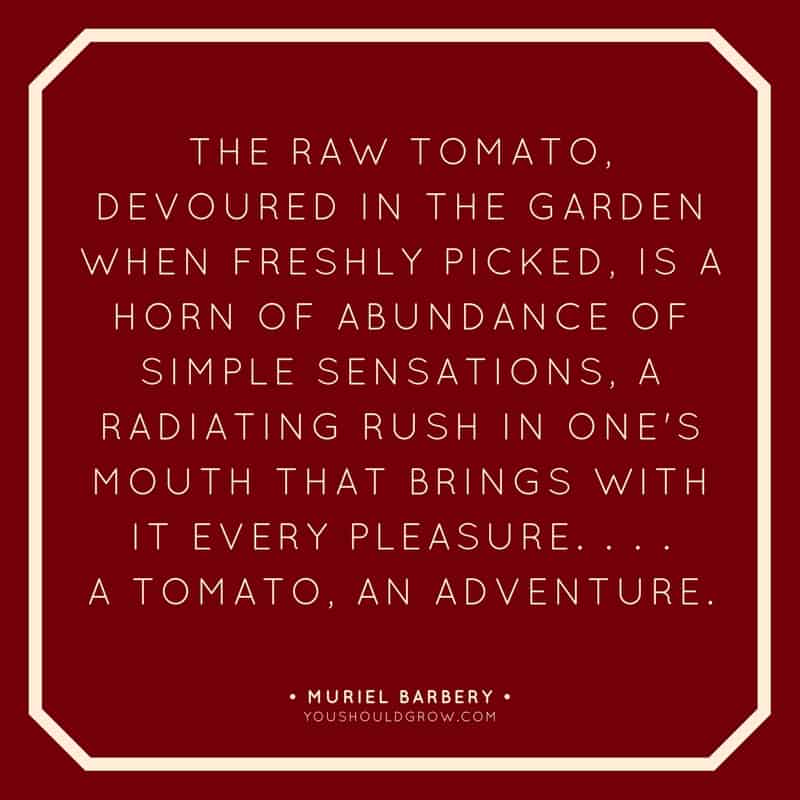 In our home, tomatoes are a part of our love language.
I met and bonded with my husband over tomatoes. He taught me to start seeds, plant, prune, and tie up tomatoes.
He showed me the incredible variety of sizes, colors, and flavors that you can get from growing tomatoes in the home garden. Just days after we met, we were planting thousands of tomato plants for restaurants and the farmer's market.
To this day, a very large part of our relationship takes place in the garden. It's a space where we connect, share thoughts, work together, and enjoy each other's company. Our tomatoes are an extension of our relationship. Maybe it's weird, but it works for us.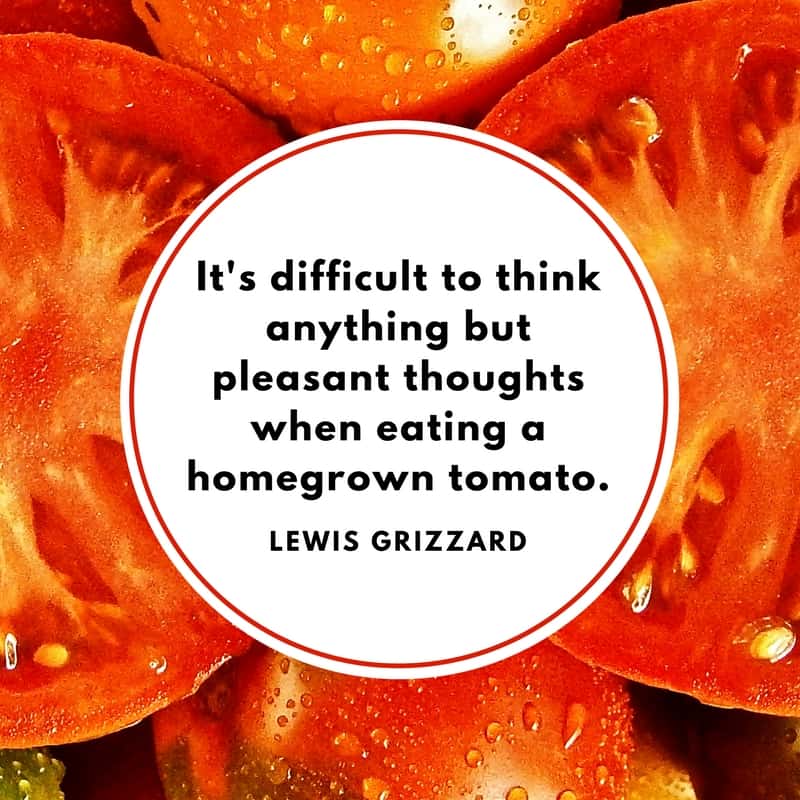 Those are the 5 big reasons I love growing tomatoes.
Are you a tomato addict like me? What is your favorite thing about growing tomatoes?
[mailerlite_form form_id=5]