Must Have Supplies For Seed Starting
As an Amazon Associate and member of other affiliate programs, I earn from qualifying purchases.
If you're just learning about starting vegetable seeds indoors, the whole process can be intimidating, but I'm here to assure you that you can do it! But you'll make it harder on yourself if you don't gather all your supplies first.
So I made this list of must-have seed starting supplies to get you started. Also, read our step by step tutorial for starting seeds indoors.
1. Germinating Mix
Germinating mix is a soil mix with a very fine grain and no large clumps or sticks. The texture of seed starting mix is important for making sure that delicate seedlings can easily grow new roots.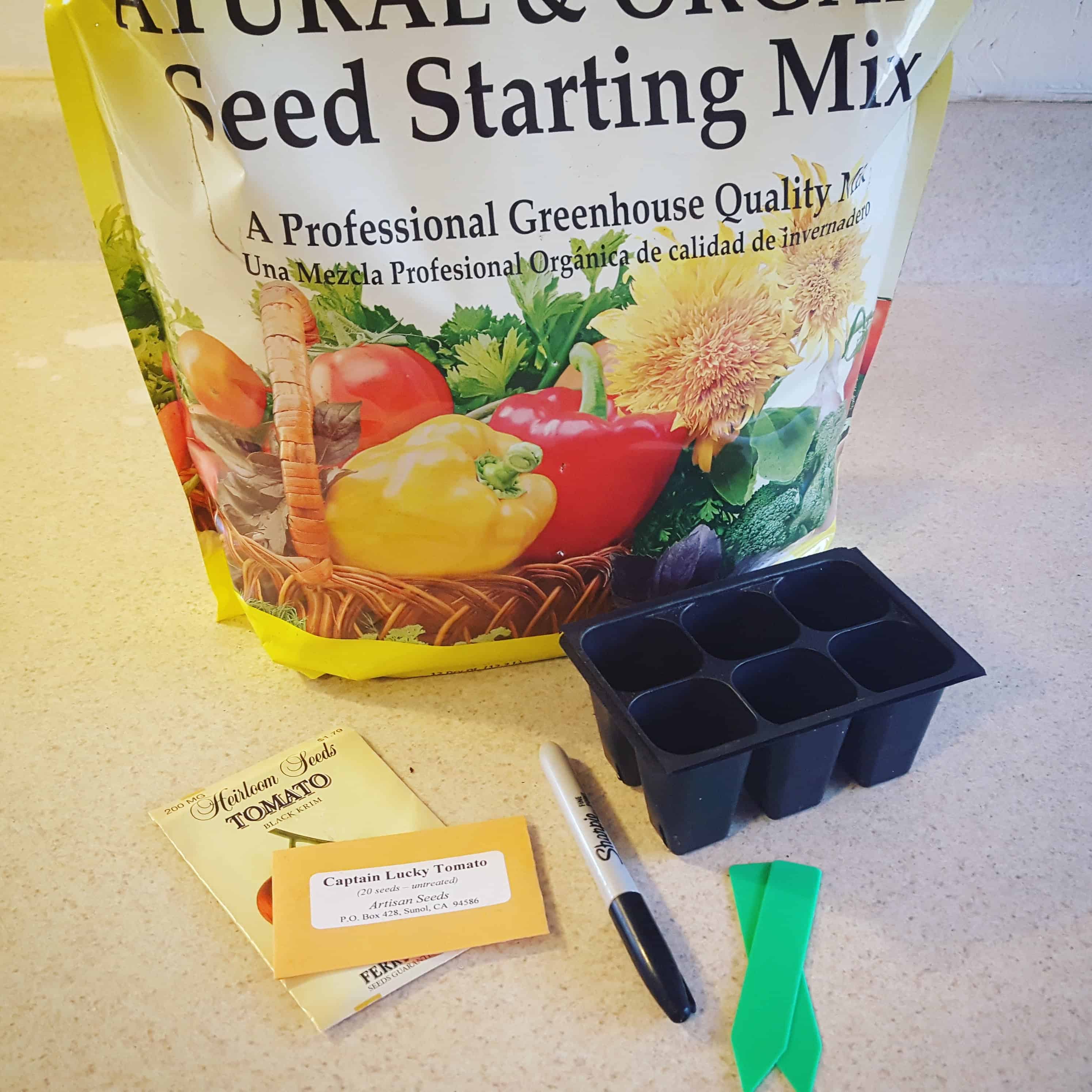 I found this Jiffy seed starting mix at our local Walmart. It's inexpensive and seems to work okay. It's not my favorite brand, but it's easy to find and better than using garden soil.
If you can only find garden soil, get a wire basket and sift out all of the big sticks and clumps.
2. Seed Starting Trays with Clear Dome Lid
For best results, we recommend using seed starting trays that come with a clear dome lid (like these). You don't have to use lids, but they help retain moisture which is essential for good germination.
Beyond seed starting trays, there are many options for upcycled seed starting pots. Instead of a dome lid, you can put the seed starting pots inside a clear plastic bag to help retain heat and moisture.
3. Heat Mat and Thermometer
Utilizing a seed starting heat mat and attached thermometer will greatly improve your germination rate. It's not a big investment in terms of money. It does take up a bit of space, but this heat mat and thermometer set require less than 3 square feet of space and costs under $30.
Use these Garden Planning Spreadsheets to find out when to start your seeds and help you keep track of your germination rate.
4. Seeds
My favorite place to get seeds is my garden. Seed saving is an excellent way to cultivate varieties that will perform best in your garden.
But if you're just getting started, get heirloom seeds from Seeds for Generations, Baker Creek, and both heirloom and hybrid varieties at Johnny's.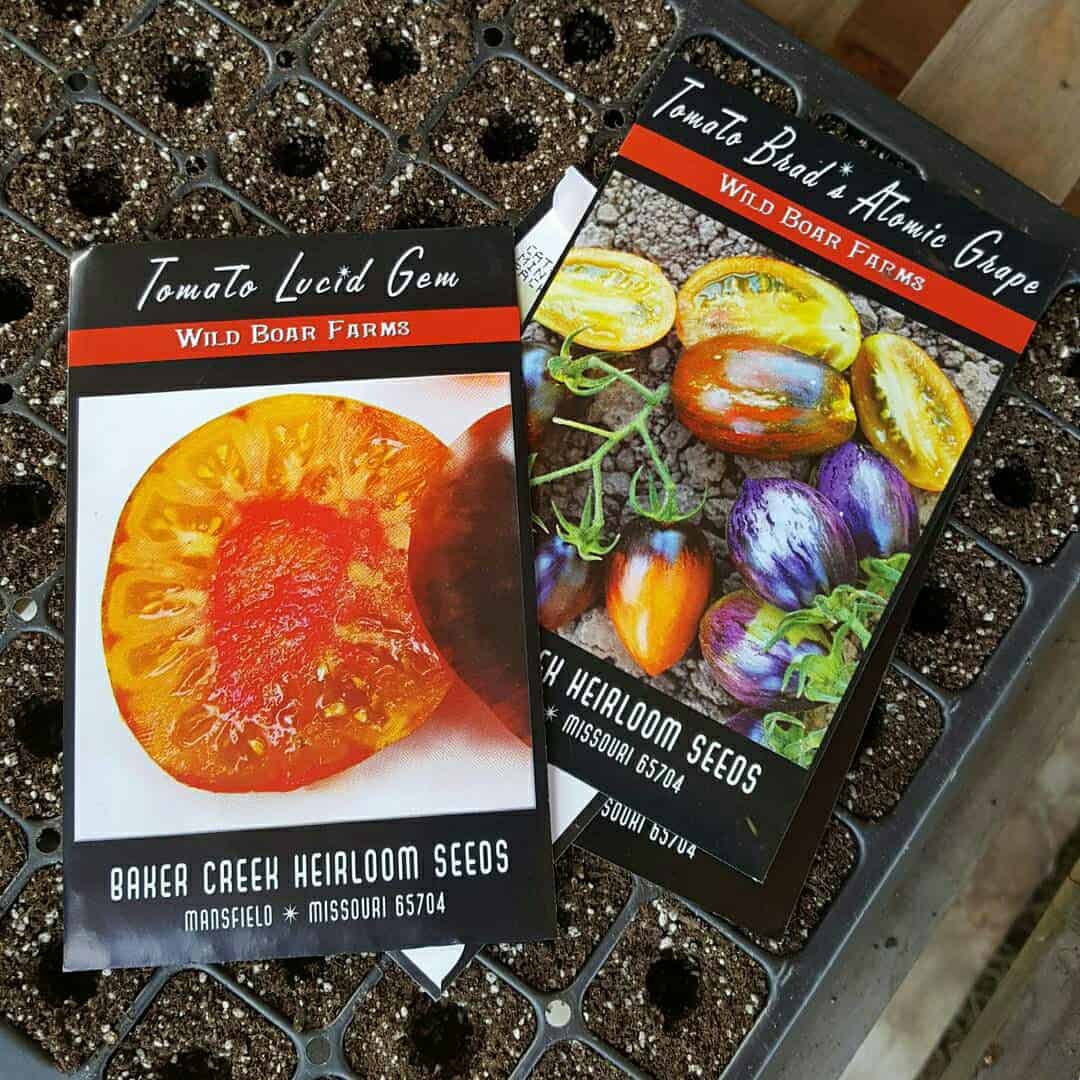 Here is some information about saving tomato seeds and heirloom vs hybrid seeds.
5. Labels
Don't worry about having cute labels at this point, just make sure you have something to note what you planted. I like these plain white labels in packs of 100 for under $7.
I also LOVE this idea for using aluminum tape!
When your seedlings are ready to go out into the garden, you can switch out for some really cute garden markers.
6. Shelving
I recommend adjustable wire shelving for seed starting. The adjustable height allows you to customize your set up, and the wire shelving makes it easy to hang lights overhead. The smaller sizes are not very expensive starting at under $25.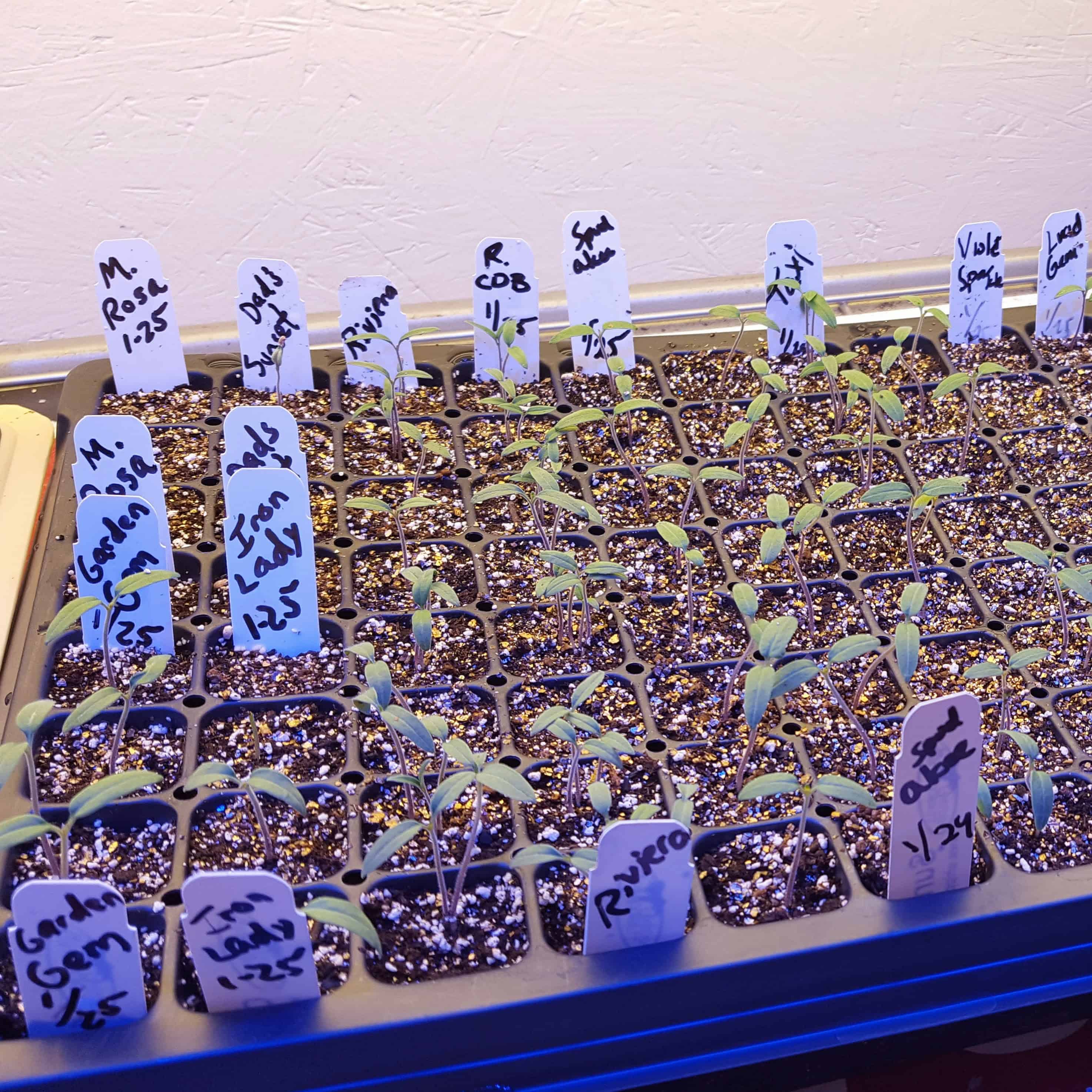 7. Lights
You don't need to invest in a fancy grow light to start seedlings. In fact, a simple fluorescent light with bright white bulb will work just fine.
I do think these light hangers are worth the investment. They make hanging and adjusting your light super simple.
Don't try to skip this step. Not having a dedicated light source for your seedlings is sure to lead to flimsy stems and weak plants in the long run. You can even find small desk lamps that will work for starting seedlings.
Don't forget to read through our step by step tutorials for seed starting and transplanting seedlings to help you get started.
And we'd love to have you join us in our Facebook group where you can share pics of your seedlings and get advice from fellow gardeners.