20 Things To Include In Your Vegetable Garden Journal
As an Amazon Associate and member of other affiliate programs, I earn from qualifying purchases.
Are you keeping a journal of your gardening adventures? If not, then you are missing out on valuable information.
Keeping a garden journal will improve your gardening skills, provide you with historical information about your garden to better predict results, and help you keep an inventory of your plants, seeds, and preserved produce.
Read more about why you need to keep a garden journal.
In general, I use my journal to keep a running record of what is going on in my garden. But here are some tips about what to include when you're journaling about your vegetable garden.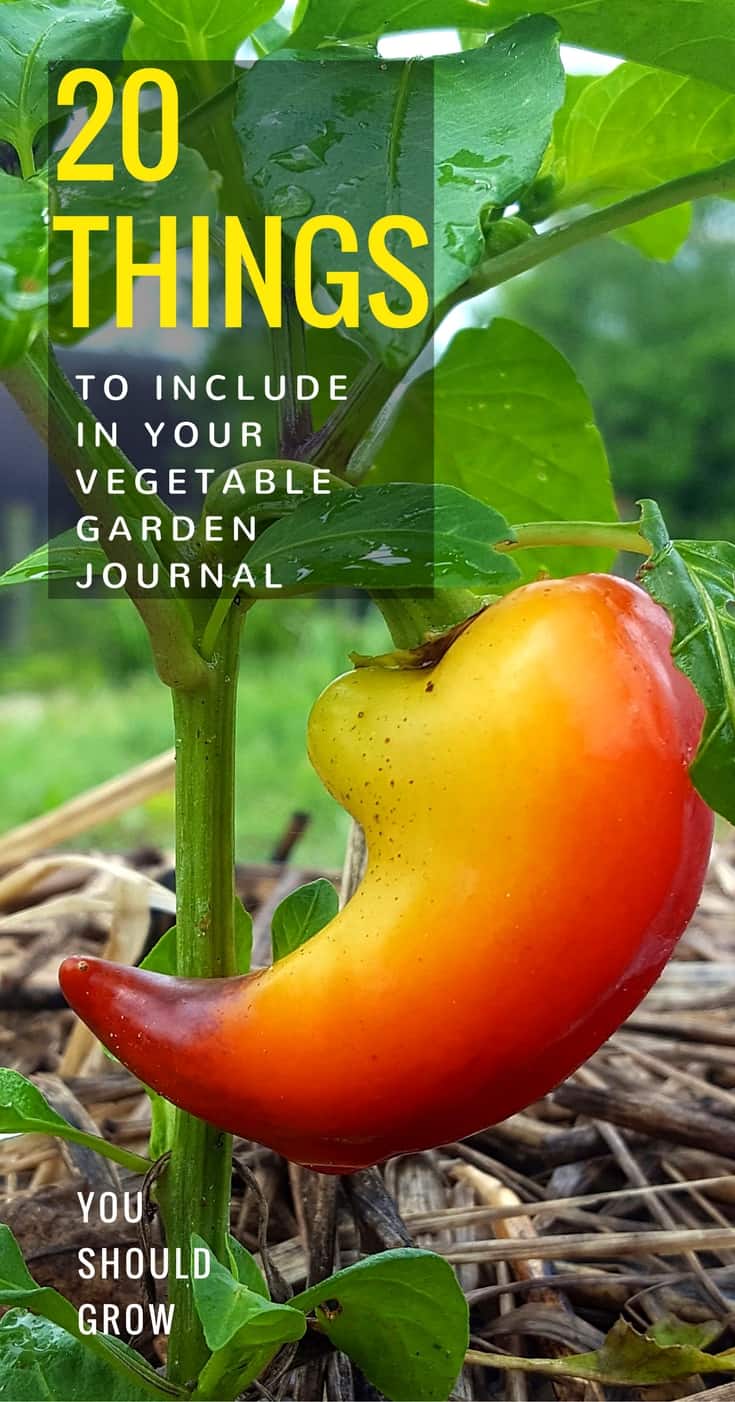 1. Take notes about the weather.
Make sure you are taking notes about how the weather is affecting your plants. Are you having a rainy year? Is it especially hot? Make notes about these things in your vegetable garden journal.
It doesn't matter what the weather man says, in every garden, you'll find that there are microclimates-subtle differences that are unique to your property.
Depending on how your garden is situated on your land, it may get a slightly early or late freeze. Or maybe it stays a bit wetter or windier than other areas of your property.
You'll catch on to patterns a lot quicker when you're writing things down.
2. Seed starting and planting dates
Whether you started your plants on time or ran a couple of weeks late, make sure you note the date that you got your plants going. As you journal from year to year, you might find that your plants do better within a certain date range.
Take notes about when you get your plants in the ground as well. How did they do with the transplant during that time period? If it was early or late, they may have struggled with the transplanting.
Sometimes we don't realize these things until we are able to look back, and if you're not taking notes, it will be easy to forget important details.
3. Insect pests and pest control used
You're going to be dealing with bugs in your garden. Observe them, figure out what they are, and then make notes about how you dealt with those problems.
Weeding, hand removal, and pesticides are all important for pest control.
How well did your methods of pest control work for you? Are you happy with the results? Was it simply handled or a real pain in the rear?
4. Plant inventory
Make notes about which varieties of plants you are growing. Are they new for you? Would you like to grow them again?
If you're not taking notes, how will you know which varieties to add to your must-grow-every-year list?
Dont' forget to note how many of each plant you have. Coupled with your notes about your harvest, you can use this information to plan out how many of each plant you need for your family.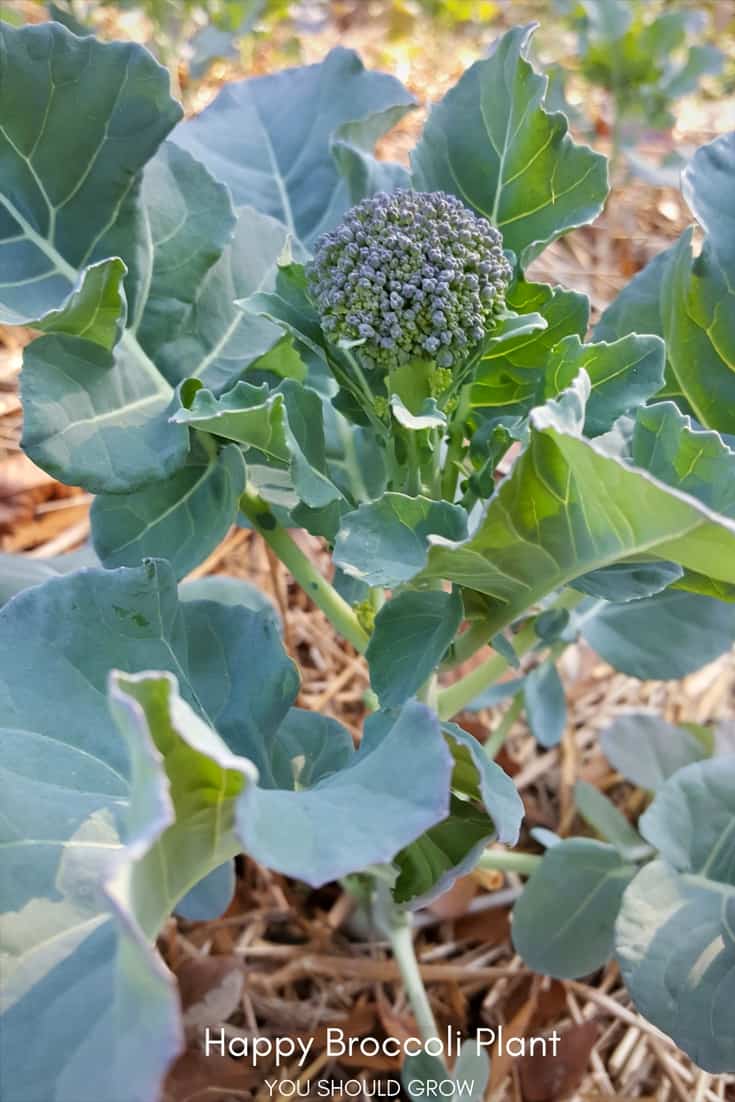 5. Plants that were standouts in your garden
These are your biggest producers, healthiest plants, or prettiest plants. Whatever your measure of success is, make notes about the plants that grew best in your garden.
6. Plants that did not do well in your garden
You'll also want to know which plants were major flops. What happened? Were they poor producers? Were they slow to grow?
Did they have major bug problems or seem intolerant of your weather?
Even if you're not sure why these plants failed, make notes about what you see and the results you get. Next year, you'll want to be able to look back and see if you're having the same kinds of problems.


7. Harvest dates and inventory
Make notes about when you first harvested food from your garden. Was it early or late this year?
Also note the last dates of harvest from your garden. How much did you get from your plants?
8. Keep an inventory of seeds saved from this year's garden
Write down which varieties you've saved seed from in your vegetable garden journal. This is helpful when it comes time to plant next year, but it also helps you make sure you remember to save seeds from everything that you want to save this year.
We also recommend that you save seeds earlier than later in the year. Sacrifice a little bit of produce from your healthiest, most productive plants early in the season before you have any troubles with disease or pests.
9. Pantry and canning inventory
How much were you able to put away? If you know how many plants you grew and how much food you got from them, you'll be better prepared to make a decision about whether to grow more or less next year.
10. A crop rotation plan
You'll need to be rotating your crops from year to year. Don't plant your tomatoes in the same place if you can avoid it. Rotate your plants around your garden for the healthiest soil and to minimize pest and disease issues.
11. Add photos to your vegetable garden journal
Take pictures of your plants and garden layout. Take pictures of pests, produce, weeds.
Include anything that you want to remember, learn more about, or avoid in the future.
https://www.instagram.com/p/BVS8V51BbMQ/?taken-by=laura.ysg
12. You need space to draw in your journal.
During the winter months, make sketches of your garden layout for the year. In the summer, draw out your fall garden.
Maybe you have a great idea for a DIY trellis, compost bin, or greenhouse. Use your vegetable garden journal to keep those ideas handy.
13. Make comparison charts
I like to compare varieties of plants against each other. You can make an easy chart to compare two or three types of beans you tried this year.
Or note how each of the 10 types of tomatoes you grew tasted. Or which types of eggplant were heavy or weak producers.
I've included specially lined pages in My Vegetable Garden month by month journal just for making comparisons like these.
14. Inspiration and ideas to try
Do you love to look up garden inspiration online? Maybe you have a Pinterest board (or 20) just for your gardening ideas. If you are like me, you love to save things on Pinterest, but you're not always good at finding them later.
Use your vegetable garden journal to jot down ideas and inspiration whenever you find them. Even if it's just a note about something you saw online, you can write down the web address or where you saved it for easy recall later.
15. Write down your fertilizing and pest control schedule.
When did you fertilize your garden? How often? What kind of fertilizer did you use? What were the results?
Make the same notes about your pest control methods. If you know what works and what doesn't you'll be better prepared for next year's garden.
16. Keep a list of garden tasks and when they were completed.
Not just during the summer, but all year. Garden tasks include prepping your garden beds with compost or mulch, solarizing an area of your garden, pulling up and removing dead plants.
Anything you need to do to get your garden cleaned up, ready to plant, or maintain your crops can be included.
In My Vegetable Garden: Month by Month Journal , there's a place for garden tasks every month.
17. Animal pests
Birds, rabbits, deer, squirrels, oh my. There are many animal pests that will come and steal your produce!
If you aren't prepared for them but find that you've had damage, make notes. What happened and when? What did you do to prevent recurrence?
Did you build a fence? Install a motion-activated sprinkler? You need to know what works in your garden and what doesn't.
18. Write down your observations, musings, and inspiration found in your garden
Don't forget that your garden is a happy place. What sort of inspiration or feelings do you get when you're in your garden. Use your garden as a personal journal to detail what is going on in your life.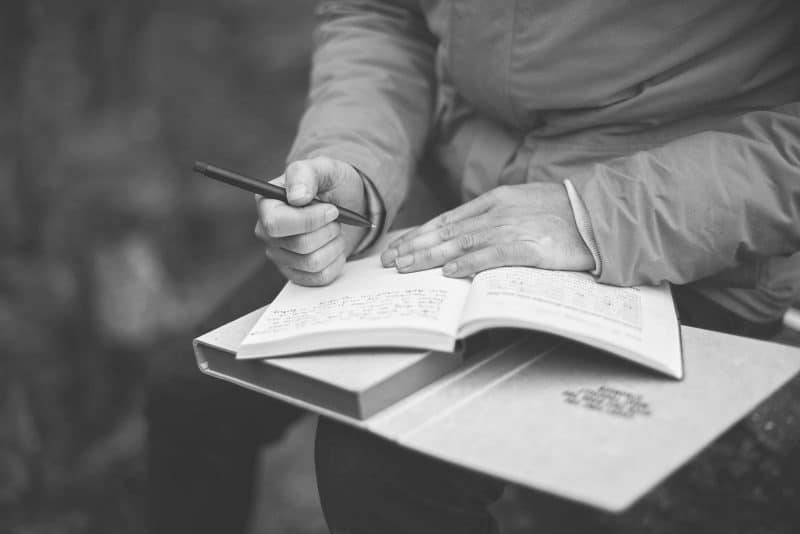 Maybe watching the busy bees in your garden reminds you that you need to slow down. Maybe the purple blooms on your eggplant remind you of your mother's favorite flower.
Whatever your garden means to you, take the time to write it down.
19. What was missing from your garden this year?
While the garden is at its peak in the summer, what produce do you find yourself buying at the store or farmer's market that you would like to grow next year?
Do you wish you had grown more watermelon?
Write it down so you don't forget! Go ahead and buy seeds. It is always okay to buy more seeds. It's true because I said so.
20. What did you grow too much of?
Did you find yourself overwhelmed with zucchini, cucumbers, or crookneck squash? It happens!
Make notes about the produce of which you quickly tire. How many plants you think you would like to grow next year?
What else do you include in your vegetable garden journal?
Leave me a comment and let me know if I've forgotten something!
[mailerlite_form form_id=5]