Why You Need A Vegetable Garden Journal
As an Amazon Associate and member of other affiliate programs, I earn from qualifying purchases.
Gardening is one of those hobbies where you learn the most from your mistakes. To be a better gardener, take the time to learn what works for you and what doesn't by starting a vegetable garden journal.
No matter how much you read and learn, you may not have the same success with the same techniques as other people. Your garden is unique, and that's why you need to be taking notes.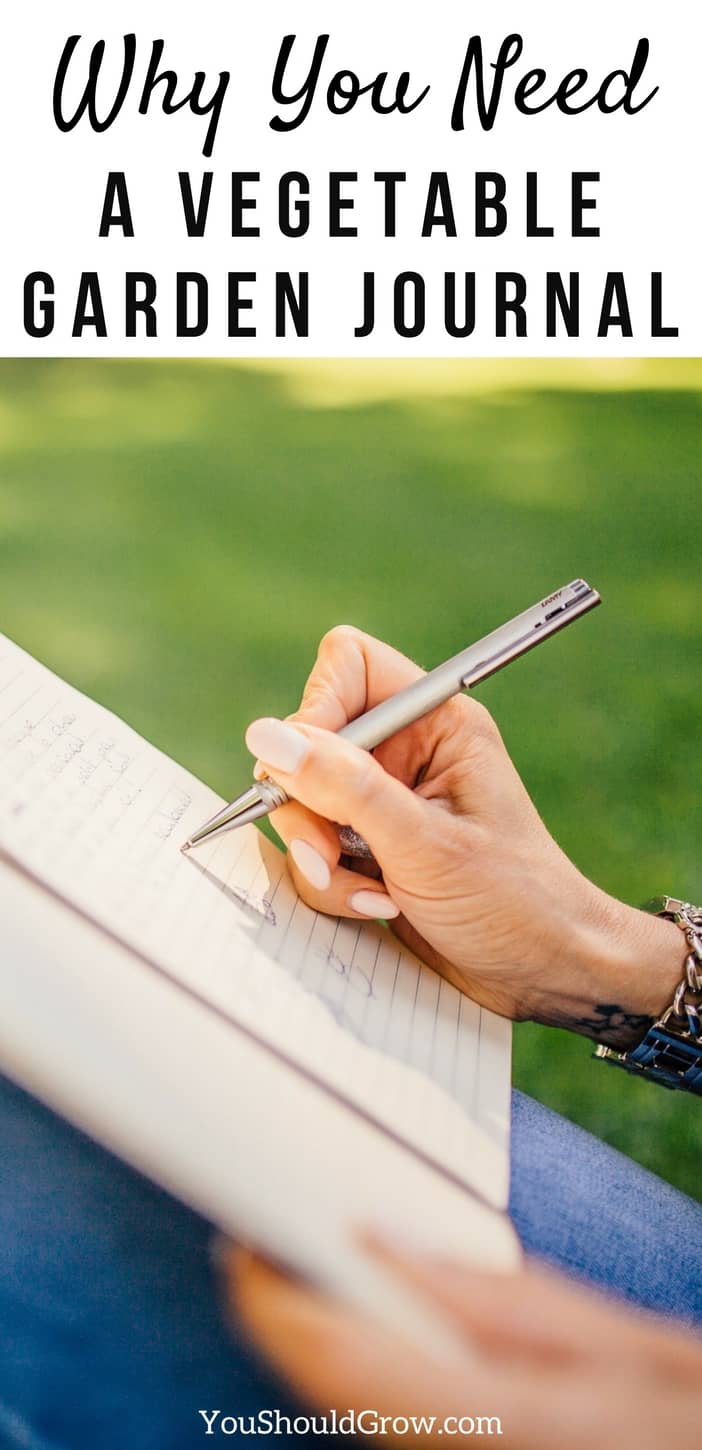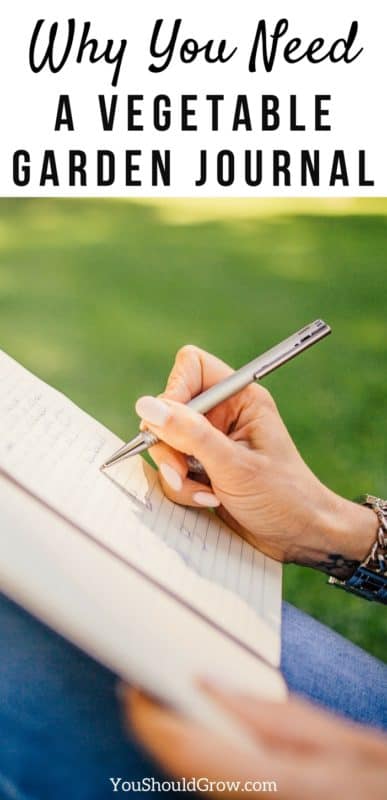 Just like you're back in school making notes for your finals, you should be documenting what happens in your garden from year to year.
Journaling trials and successes in a food garden is a bit different from other kinds of gardens. Many plants in a vegetable garden are annuals, and every year you're starting your garden from scratch.
Read more: 20 Things To Include In Your Vegetable Garden Journal
Your vegetable garden journal is the place to record what was planted where, how many of each plant you had, what did well, what problems you had, and which plants thrived in your environment.
In a vegetable garden, you're growing plants with a purpose. Each plant in your garden needs to provide you and your family with food.
Vegetable garden journals are great for documenting how much your plants are producing and how they're being used in your kitchen.
Use your vegetable garden journal to keep an inventory of what you grow and eat.
A successful food garden is one that produces food for your family. So keeping track of what you grow AND eat is important for future success.
I love growing rainbow chard. It's easy to grow, looks lush and colorful, and is nutritious and versatile in the kitchen. Yet we never eat it.
By keeping track of what we grow and eat, I know which plants I don't need to replant next season.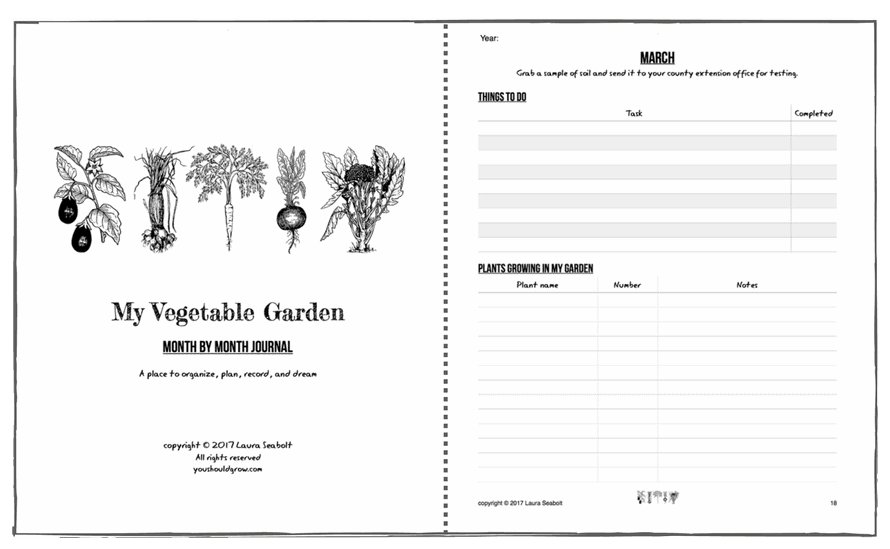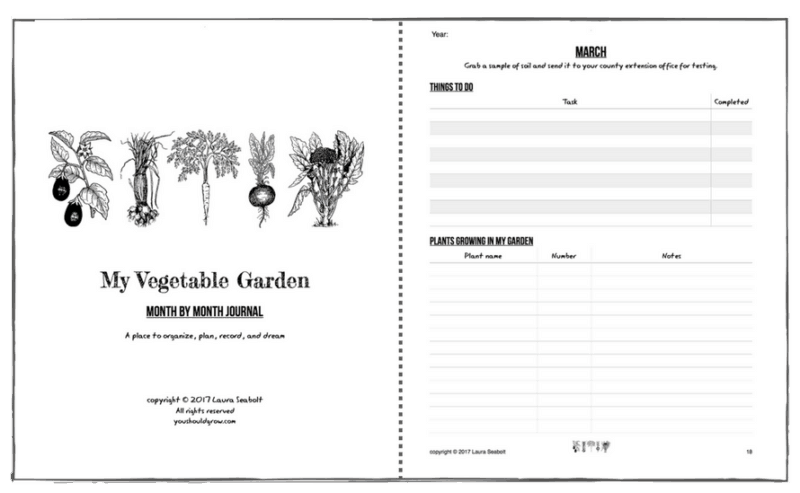 Your garden journal should have space for you to make a list of your plants, how many you have growing, make notes about pest problems, the quantity and quality of produce you're gathering, and whether it seems to be thriving.
Keep an inventory of what and how much you are harvesting every month and how you're using it in your kitchen. This helps you make plans for future years. Don't waste time growing food you don't eat.
A vegetable garden journal is a great place to draw and dream.
I like to pull out the journal and make a sketch of future plans when I'm inspired.
It might be the middle of summer, but if an idea for next year's garden comes up it needs to be recorded right away so I don't forget. Your vegetable garden journal needs to have a space to make notes about future plans so you don't forget what you want to do.
Your journal helps you keep on track.
It's a great place for making notes about your gardening timeline. It's critical to get your timing right. And if you're taking notes, it is easy to see where timing might have played a role in a major success or outright failure.
You'll also learn about how long it takes for your produce to start rolling in, and this is very helpful when you're working with a short growing season, predicting how much food you can put away, or are faced with a limited food supply.
I like to use my garden planning spreadsheets to calculate when to plant and how much I need, but the written journal is a great place to make notes about what I actually accomplish as I'm going through the garden season.
It's your vegetable garden. It's your journal. Keep the information that is important to you all in one place.
When you have an idea jot it in your journal, make a sketch of your dream garden, or note a particular plant you want to grow next year.
Make a list of what you want to do differently next year. Which of your homegrown produce do your kids love the most? Which of your preserved produce did you eat through first?
Don't forget to take notes about the weather in your garden journal. The weather is completely out of your control, and it's important to make notes so you can understand how it affects your crops.
You could also use your journal to keep an inventory of canned and preserved foods from the garden, garden seeds, and garden supplies. It's all up to you.
How do you start a vegetable garden journal?
All you need is a pen and paper. Really.
Then just start documenting what you're doing in your garden. I check in with my journal a few times per week and always when we harvest a crop for the first time.
I think keeping a garden journal is so important that I created My Vegetable Garden, a journal specifically for vegetable gardening.
I made sure there's space for making inventories, to do lists, taking notes, plus there are sheets of graph paper and blank pages for drawing.
Get a digital copy to print here: [product id="3112″]
When you start journaling about your vegetable garden, you may be surprised at how much you learn about gardening. You'll have a better idea of what you know and what you need to learn.
Ready to start journaling? It's not too late. You can start anytime. Even today. 🙂
[mailerlite_form form_id=9]