11 Best Summer Jobs For Kid Entrepreneurs
As an Amazon Associate and member of other affiliate programs, I earn from qualifying purchases.
We can all agree that kids who have summer jobs learn a lot of important life skills. But many teenagers and kids 12 and under aren't eligible to get a traditional job due to child labor laws.
But there's nothing stopping kids from starting their own business! In fact, there are many kidpreneurs who are managing million dollar companies!
I often wish that I had gotten a jumpstart on this whole entrepreneur thing when I was just a kid. Can you imagine where we would be by the time we hit 30 if we'd started a business back when we were teenagers (or preteens)?
The lessons learned and the growth experienced would have been invaluable. I see so many entrepreneurial young people paving their paths before they've even left high school, and I am nothing short of amazed.
When kids are out of school for the summer, they have a lot of extra time on their hands. What better way to teach them life skills while they make extra money?
If you're like me and you see the value in kids starting businesses, here are some great money making ideas for children.
Why Should I Help My Kids Start a Business?
Wondering if there are any real benefits to helping your kids start a business (other than them having something to do for the summer)?
Here are my top reasons:
The obvious reason is that it will give them the chance to earn their own money.

In the same vein, it teaches them the value of hard work. They have to EARN their money, rather than just being given money.

They will have the critical opportunity to learn firsthand about managing their money.

In addition to money management, they will also need to learn how to manage their time.

Depending on the business model, they may also have to learn how to manage their resources.

They will learn about certain aspects of running a business, such as creating a business plan, ordering inventory, marketing, goal-setting, delegating tasks, customer service, and more.

They get to explore something that may become a career opportunity.
How Do I Help My Kids Choose a Viable Business Idea?
Ok, so you've already decided that helping your kids start a business this summer is a fabulous idea. You're excited. They're excited.
But how do you help them figure out the best business idea to go with? Well, this is going to depend on four factors.
What are your kids interested in?
This is the best question to ask first. Just as we, as adults, don't want to spend a ton of time doing something we don't enjoy, neither do our kids. They should be able to start a business that would be meaningful and enjoyable for them. Otherwise, they're either going to resent it for the entire summer OR give up before the first week is over.
Will you consider online jobs for kids?
If you have internet access, consider letting your child make money online. Of course, you'll want to monitor them closely to make sure they're safe, but selling online allows your child to reach a much greater audience with their business.
What is their business budget?
If they don't have any money or have a shoestring budget, they will have to get even more creative than if you are willing to bankroll the whole operation. Speaking of which…
How involved will you be?
This is important to consider and to be clear on. Some parents will be completely hands-off while others will want to be there every step of the way. Some will be in between. Figure out your level of involvement up front because that may impact which business idea is more viable.
What are the local regulations about operating a business – especially as a minor?
You may want to contact your local Chamber of Commerce or courthouse to find out if there is anything special you will have to do before you set up shop. Just to be on the safe side.
Help your kids work through their own business plan and track finances with a business journal.
[products ids="4978, 4975″]
11 Fun Ways To Make Money As A Kid
Ok, so now we've gotten to the fun part – picking a business idea. With the aforementioned factors in mind, here are 11 solid summer business ideas for kids.
Lemonade Stand
This is a summer job for kids that you shouldn't discount. There are many reasons that lemonade stands work. First of all, people love lemonade. Especially ice cold lemonade on hot, summer days. It's just something that makes sense.
Secondly, though, there's something about seeing little kids operating a lemonade stand that makes people want to whip out their wallets and fish for some spare change. Sort of the same way that seeing Girl Scouts selling cookies makes you crave Thin Mints and Samoas. Maybe it's a psychological thing that throws us all back to our childhood days. Either way, take advantage of it!
If you want to put a twist on your lemonade stand, offer a variety of lemonade flavors. In addition to the traditional flavor, offer things like strawberry lemonade, raspberry lemonade, and blueberry lemonade. You can also give people a double whammy by offering baked goods on the side. Who can say no to ice cold lemonade and freshly baked goodies? Not me!
Here's a fun DIY lemonade stand project:
Lawn and Garden Care
Speaking of hot summer months, no one wants to slave away in their yard all summer just to keep the lawn looking tidy. There are plenty of people who are able and willing to hire someone else to do those things for them. If your kids are handy with yard and garden tools, put them to work helping their neighbors.
Walk around the neighborhood to find out who would be willing to pay to have your kids water their gardens, pull weeds, mow lawns, rake leaves, trim bushes, or even pick fruits and veggie from the garden? Bonus: Yard work is great exercise!
Doing Chores
Do your kids already do chores at home? If so, they already have the skills they need to do chores for others. Perhaps you know someone who needs their windows cleaned.
Or you have several friends who complain about having to do never-ending laundry (Umm, every mom ever, am I right?). Advertise that your kids are available for chaperoned chores and they just might have more business than they can handle!
Bake Sale
Ok, so I just had to come back to the idea of baked goods. Because, seriously, people love sweet treats! If your kids are especially good in the kitchen why not organize a weekly bake sale. Your kids can choose some tried-and-true recipes and even come up with some of their own.
Then you could either set up shop on your lawn or rent out a room in town and invite people to come grab some freshly-baked goodies. Once you have a loyal customer base, you could even accept custom orders and preorders.
Garden Market
If your child loves gardening, let them set up a little market stand in your front yard. Some of the easiest plants they can grow and sell produce from are squash and zucchini, tomatoes, peppers, herbs, and even cut flowers. Watermelons would also be a great choice!
If you're in a small neighborhood or would rather not set up shop in your yard, you could put the word out to the houses on your block that you're growing veggies and offer your customers home delivery!
Start an Etsy Shop
Are your kids really crafty? Have friends and family often told them that they should sell their artwork? If so, help them set up an Etsy shop so that they can do just that! There are so many sellers on Etsy selling all kinds of creative goods- both digital and physical products- that it would be easy for your child's offering to fit in.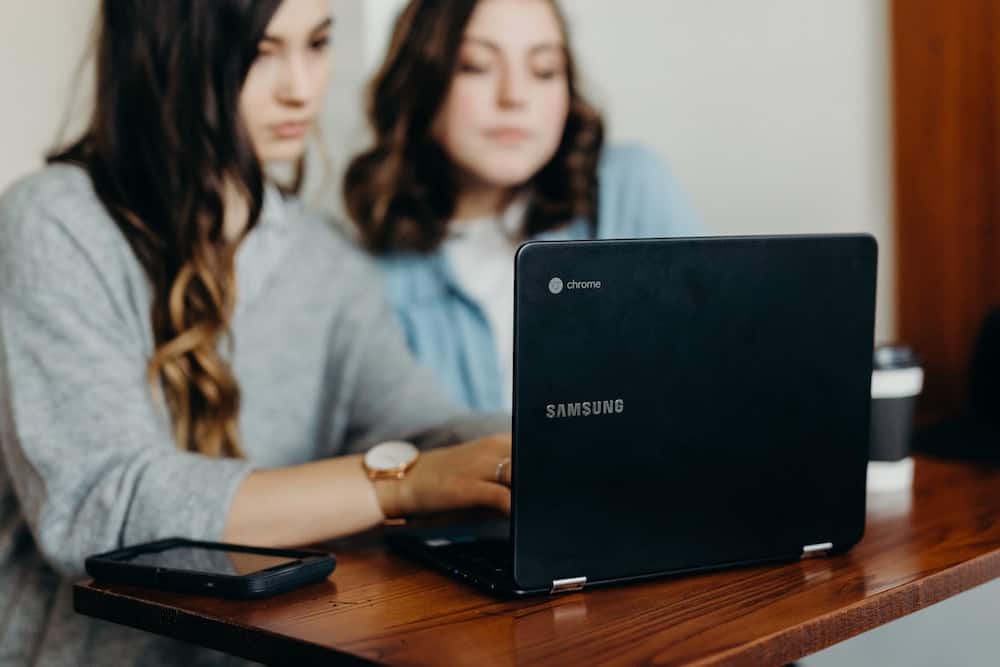 Check out this Entrepreneur article about how one teen paid for college with her Etsy shop.
Car Wash
The overwhelming majority of American households have at least one car, and many have more than one. Not everyone enjoys washing them, though. In fact, many of us put it off until we realize that our cars are parked at Walmart, surrounded by cars that put ours to shame.
Your kids can help eliminate that shame locally by offering to wash cars for people. If you have a cordless handheld vacuum cleaner, you can even offer to clean the inside for an extra fee. Boom!
House-sitting and Pet sitting
Do you have neighbors who are going on vacation? If so, ask if they need anyone to house-sit or pet sit for them. You might think that housesitting means the person lives at your house while you're gone, but that is not necessarily the case.
In small towns and neighborhoods, it could be as simple as leaving a spare key with your kids so that they can go in every day to take care of things while your neighbors are away. Some simple tasks for kids include watering indoor plants, feeding their pets, walking dogs, changing the litter box, and bringing in the newspaper and mail.
Teach a Fun Skill
Is your child particularly good at something that other people wish they could do? Perhaps they are great artists or know how to play the piano well. Whatever it is, they could earn money by teaching other people how to do the same thing.
The beautiful thing about this particular business is that they can do it either in person or online. With online platforms like Teachable, Skillshare, and CreativeLive. To learn more, check out this article on the 20 Best Platforms for Selling Courses Online
Babysitting
Let's face it..not all parents are able to take the entire summer off. In fact, I daresay that most working parents still have to work the majority of the summer. For those who have school-age children, finding childcare for the summer months can be a challenge. Or perhaps they don't need regular childcare but would LOVE to have some time during the summer to have date nights or Mom's Night Out.
Either way, I bet that a lot of parents in your town would be happy to hire a responsible teenager to babysit their children. If your kids fit the bill, it could be a match made in heaven. You could even let your kids do the babysitting in your home so that the parents know that there is an adult around if anything goes awry.
Another idea is to host Date Night Babysitting events where your kids babysit a group of kids for up to 6 hours while parents have time to themselves. The benefit of this is that your child can earn more money in one night and can offer it once a week rather than being busy all week.
Garage Sale or Reselling Things Online
Do your kids have a ton of things they no longer need or use? Things like clothes and shoes they outgrew, books they don't read, toys they don't play with, video games they have already beat, etc?
If so, they might be able to earn a pretty penny by selling them at a garage sale. They can even put them up for sale online – especially if they are in really good condition and are still fairly new market value-wise. They can post their things for sale on marketplace sites like Amazon, eBay, Craigslist, Facebook Marketplace, online yard sale groups, etc. Just be sure to stay safe! Check out these 5 Ways to Stay Safe When Selling Online.
So, there you go…10 business ideas for you young entrepreneurs to try out this summer.
I hope that they find one that not only makes some great money but is a lot of fun! If your kids have already started a business, I'd love to hear about it in the comments below.