Make Money Gardening: 29 Ideas To Start Earning Now!
As an Amazon Associate and member of other affiliate programs, I earn from qualifying purchases.
Gardening can be more than just a hobby! Learn how you can make money gardening with over 20 ideas so you can start earning now!
Sell plants
If you're already starting your own plants from seed, then this one is a no-brainer! Grow a few extra seedlings to sell in early spring.
The best plants to grow and sell include tomatoes, peppers, herbs, and broccoli.
Don't limit yourself just to transplants for the vegetable garden, though.
You can also pot up and sell shrubs, lilies, and house plants. Or indulge your creative side and make gorgeous porch planters, miniature fairy and succulent gardens, and indoor herb gardens.
Before you decide to start selling plants, do an internet search to determine whether you'll need to purchase a license to sell plants in your state.
Requirements vary, but in our state, it was as simple as filling out a form and paying for the license. Although you might not ever get caught, it's best to go ahead and get the license in case someone asks you about it.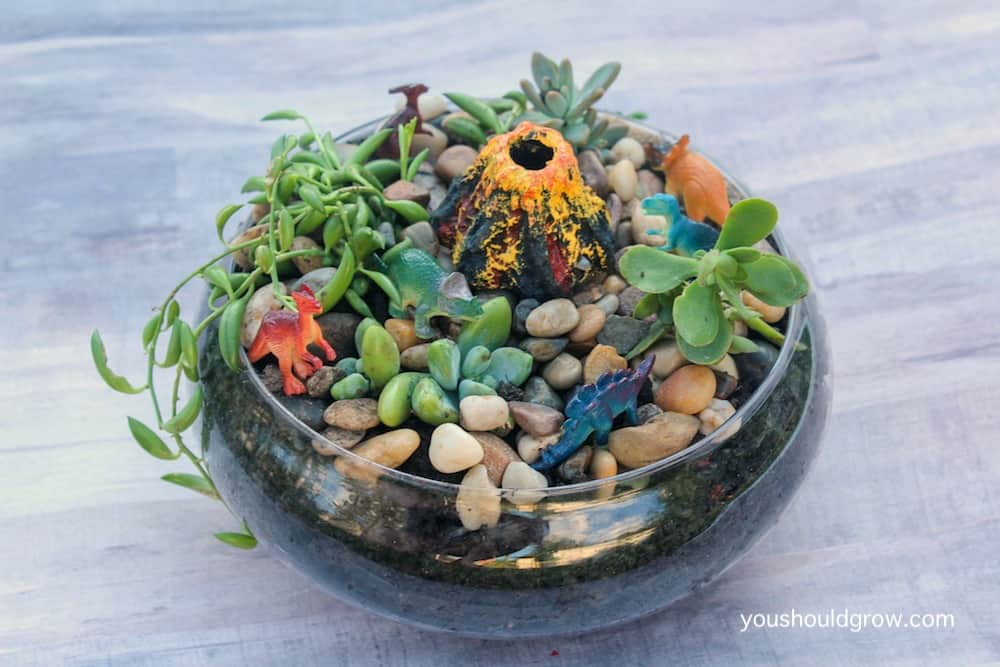 Sell seeds
If you're already saving your own seeds, this is another easy way to make money growing plants at home. Just package up some of your seeds in sets of 10-20.
You could even make a 'garden starter' pack and sell a group of seeds that grow together or make your own seed bombs for sale.
Just like with plants, do some research about whether you'll need to purchase a license to sell seed in your state.
Sell fresh or dried culinary herbs
Selling fresh or dried herbs for culinary use is a great way to profit from your garden. I've sold fresh sprigs of mint, thyme, basil, and rosemary at our farmer's market.
But you can also dry your homegrown herbs and sell them in plastic snack bags, mylar bags or even miniature glass jars or test tubes.
Learn to make your own cute labels so your products really stand out.
Make culinary herbal salts and oils
Another way to market your homegrown herbs is to make your own herbal oils and salts.
Sell fresh or dried medicinal herbs
Medicinal herbs are an important part of the homestead. In addition to growing them for your own health, you can harvest and dry herbs to sell at market.
Make your own tinctures, salves, and oil blends
Sell your medicinal herbs in the form of tinctures, salves, and bath salts.
Make tea blends
Herbal teas are very easy to make. Experiment with a few of these healing recipes or come up with your own blends!
Grow mushrooms
Mushrooms would be a cool new addition to your garden. Not only are they a great food source for your own family, but you can sell them at market.
Mushrooms can be sold fresh, dried, frozen, or even pickled! Be sure to check your local ordinances for restrictions selling processed food.
Learn more about growing mushrooms for profit.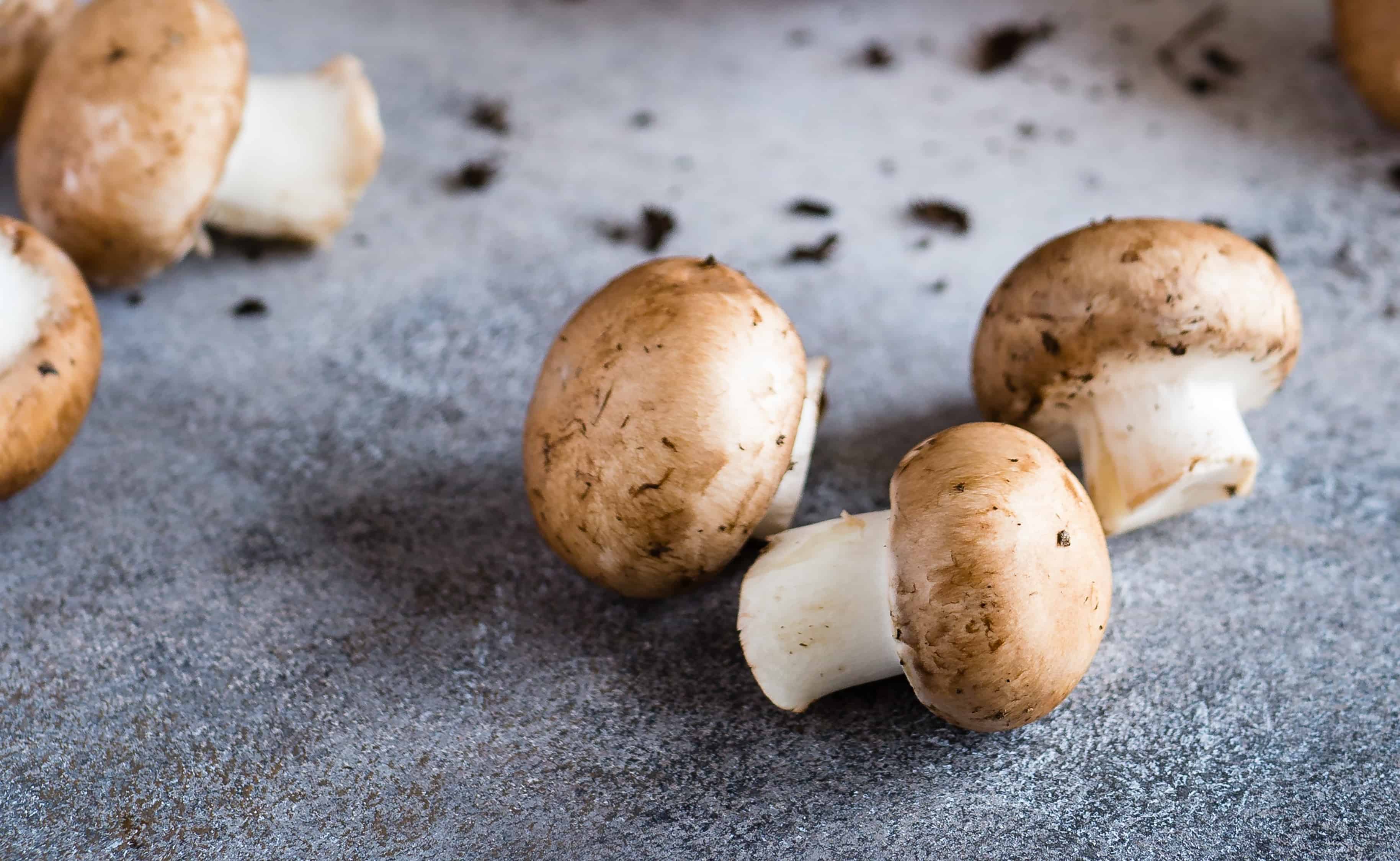 Sell produce
Whether you decide to set up a roadside stand or join your local farmer's market, selling your homegrown produce is the most obvious way to make money growing vegetables. Here is some great information about starting your own CSA program.
Locally grown produce is in very high demand, don't be afraid to speak with local restaurant owners, caterers, event venues, and grocery stores about buying your produce as well.
Try growing some exotic fruit or offer your clients something different with one of these vegetables that stand out at market.
Sell cut flowers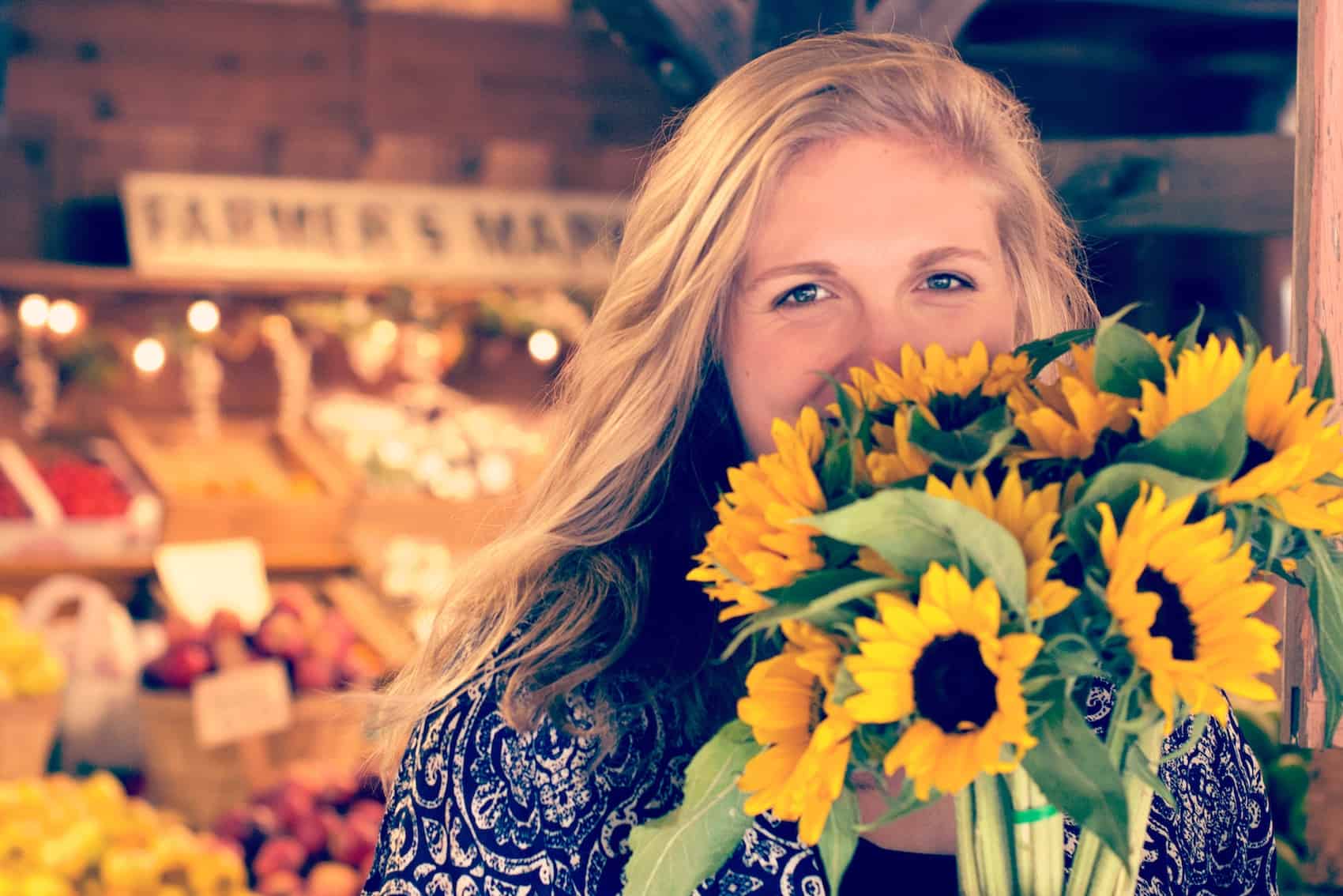 Everyone loves fresh flowers! Cut flowers sell well at farmer's markets, but you can also market your flowers to restaurants, grocery stores, and florists.
Here are some tips for getting started growing flowers for profit.
Grow grains and mill your own flour for sale
If you grow your own grains, check your state laws to see if you can mill and sell your own flour! See how one farmer grows and mills whole wheat flour for his local market.
Have a you-pick garden
If you want to make money at home gardening, consider planting a you-pick garden.
Good plants for a you pick garden include blueberries, blackberries, raspberries, strawberries, and pumpkins.
Fruit trees like apples, peaches, and pears are also great for great pick your own produce farms.
Grow and sell garlic
This is a great idea because garlic is so simple to grow. Not only can you sell the heads at market for cooking, but they store well and can be sold as seed garlic for planting next year.
Stand out at market by braiding your garlic.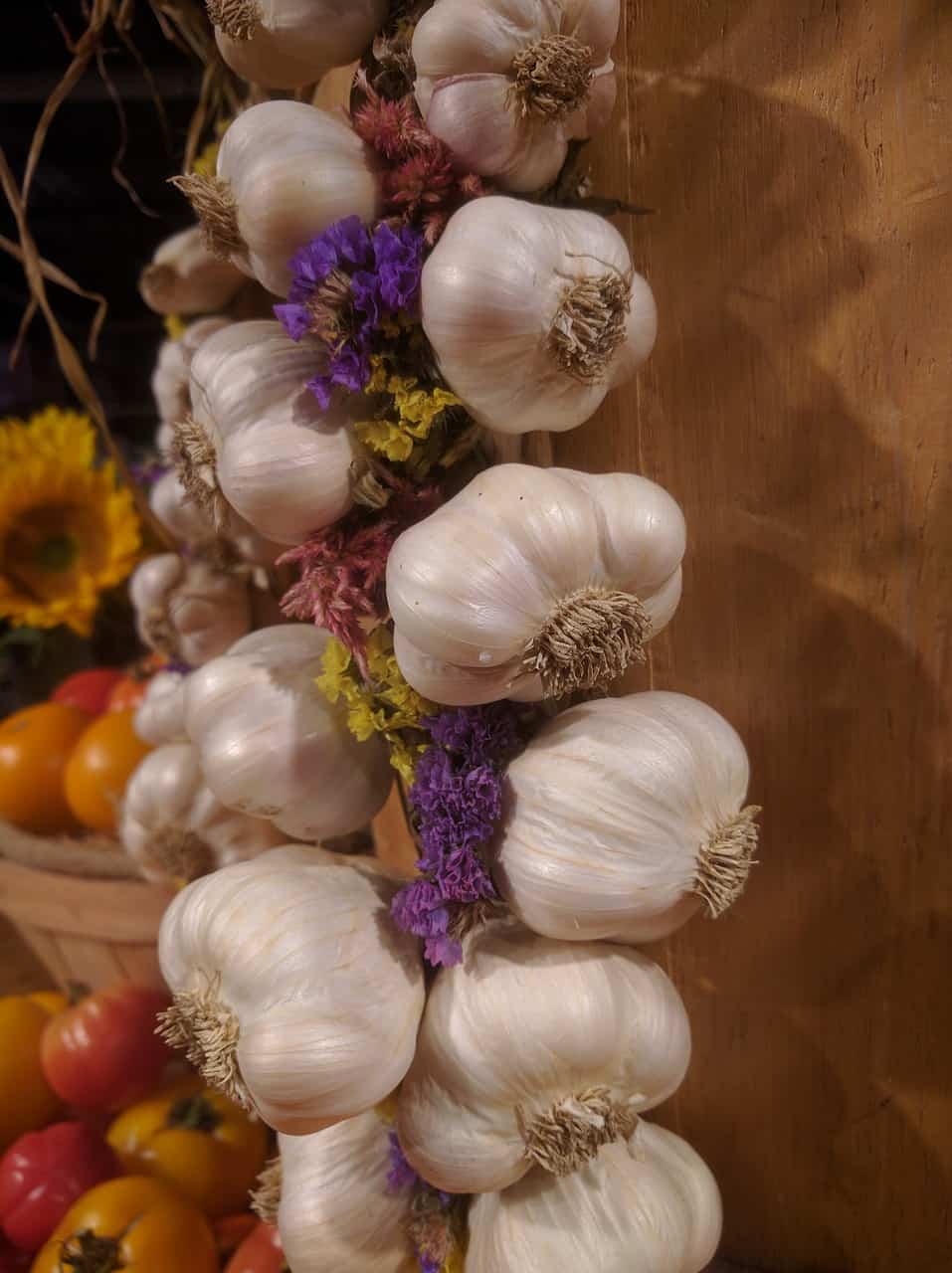 Sell homemade fruit tarts, jams, and jellies
Many states now have cottage laws that allow you to sell your homemade baked goods, jams, and jellies at market without the use of a commercial kitchen.
Check here to learn the cottage food laws in your state.
Teach Classes
After a few years in the garden, there's no doubt that you've picked up some skills that you could share to help other gardeners. Check with local schools, garden centers, a community garden, or even the YMCA to see if they'll allow you to teach classes at their facility.
If you don't want to host them at home, check with local schools, garden centers, a community garden, or even the YMCA to see if they'll allow you to teach classes at their facility.
Some ideas for classes include saving and starting seeds, transplanting seedlings, garden planning, pruning tomatoes, or arranging cut flowers.
Host farm to table dinners and parties
A garden is a lovely place to have a dinner party, bridal shower, or a club meeting. Maybe your garden is less formal and is a fun place for kids' birthday parties.
If you have an area in your garden where you can place a few tables and some twinkle lights, then you could easily rent out your space for a farm to table dinner. Talk to wedding planners and caterers to let them know you have space available and offer them a tour.
Make sure you protect yourself by speaking to your homeowner's insurance company before you allow the public on your property, especially if you plan to allow adult beverages.
Host a yoga class
It seems like people will do yoga anywhere! Why not in your garden?
Maybe you or a friend can teach the class and charge a small fee for yogis to come workout in your garden.
Sell bulbs and tubers
If you're growing plants like lilies, hostas, or phlox that spread quickly, set a few bulbs or tubers aside when you divide the plants in early spring or fall and offer a few for sale.
Use dried herbs and flowers to make candles, soaps, and jewelry
Another way to use your home gardening for profit is to get crafty! Use your homegrown flowers and herbs to make candles, soaps, and even jewelry.
Sell photos of your garden or offer photography sessions
The garden is a natural setting for getting gorgeous photos! It's really not hard to get stunning photos growing plants.
A unique way to use home gardening for profit is to offer your images for sale at craft fairs or as stock photos online.
If you are skilled with portrait photography, offer photo sessions in your garden for babies, families, and engagement photos.
Plant a corn maze
Everyone loves a fun corn maze in the fall!
If you have space, you can create a unique and fun fall experience right on your own land. If the idea of creating a corn maze seems like too much work, get ideas and help from Corn Mazes America.
If you're thinking of starting a corn maze, you need to read this first.
Grow pumpkins and gourds for crafts and fall decorating
Pumpkins are extremely versatile on the homestead. Not only do they form the base for delicious soups and pies, but they store well and can be sold not only for food but as seasonal decorations.
Decorative pumpkins and gourds can sell for top dollar at holiday markets, but make sure you plan ahead for this one. Growing pumpkins and gourds can take several months.
More ideas to make money gardening
Make wreaths and garlands with pinecones, vines, and branches.
Offer garden services like garden planning and planting a spring garden.
Make a picture book, mugs, mousepads, or calendars with your garden photography.
Create an e-course or e-book.
Start a gardening blog (like this one!).
Sell dried grasses and seed pods for arrangements.
Sell your crafts on Etsy!