5 Tiny Veggies You Should Grow
As an Amazon Associate and member of other affiliate programs, I earn from qualifying purchases.
As the gardening season gears up, I can't help but think about new things to try in the garden this spring. I always have a huge list of veggies to grow, and I've got some adorably fun stuff on my list for this year!
I don't know what it is about tiny things, but I just love them. I know I'm not alone, too.
It must be some motherly instinct that makes little things more precious. And I will admit to beaming with delight at the sight of homegrown tiny vegetables. Have I mentioned I am easily amused?
Why tiny veggies?
It all started when I saw the adorable cucamelons on Baker Creek website last spring. I purchased the seeds, but never got them in the ground.
Since then, I have seen several of my internet gardening pals growing these adorable babies, and I know they have to be on my list of veggies to grow this spring.
All of these plants will need to be started from seed, but it's really not that hard to do. If you need help with starting seeds, check out this post with step by step instructions. And if this is your first garden, here are my tips for starting a vegetable garden from scratch.


But they also inspired me to see what other tiny veggies I can grow, and now I have a whole list of bitty beauties! I can't wait to have all these veggies growing in my garden next year! I'm so excited, I already bought the seeds! And used three (make that 4) exclamation points in a row!
Since I've never grown these veggies, I don't have any original pictures of them. The cover photo is a tiny baby broccoli that is growing ever so slowly in my fall garden. So all of these images are borrowed from and linked (not affiliate) to their sources on Baker Creek Heirloom Seeds. 🙂
Cucamelons
These are actually little tiny cucumbers and are said to have a tart lemony flavor. I've heard from several sources that they are great fresh and pickled. With their high water content, cucumbers are great to snack on when you've been sweating in the garden. I am super excited to snack on these this summer.
Extra Dwarf Pak Choy
These itty bitty Pak Choy are only 2 inches long. Look how adorable they are! I can't wait to grow them. It's going to be a real treat to grow at home because sauteed Pak Choy is one of my favorite foods.
Rajasthan Honey Melon
Okay, this is not actually a veggie, but melons are must grow for our spring garden. These palm-sized melons have sweet orange flesh like a cantaloupe. They are supposed to be very sweet and do well in hot climates like ours. I love their unusual markings and the perfect single serving size.
Thai Lavender Frog Egg Eggplant
We've grown and loved the striped Fairytale eggplant variety for years. Little eggplants are so much easier to work with in the kitchen. I'm looking forward to trying these tiny ball-shaped eggplants roasted and pickled next year.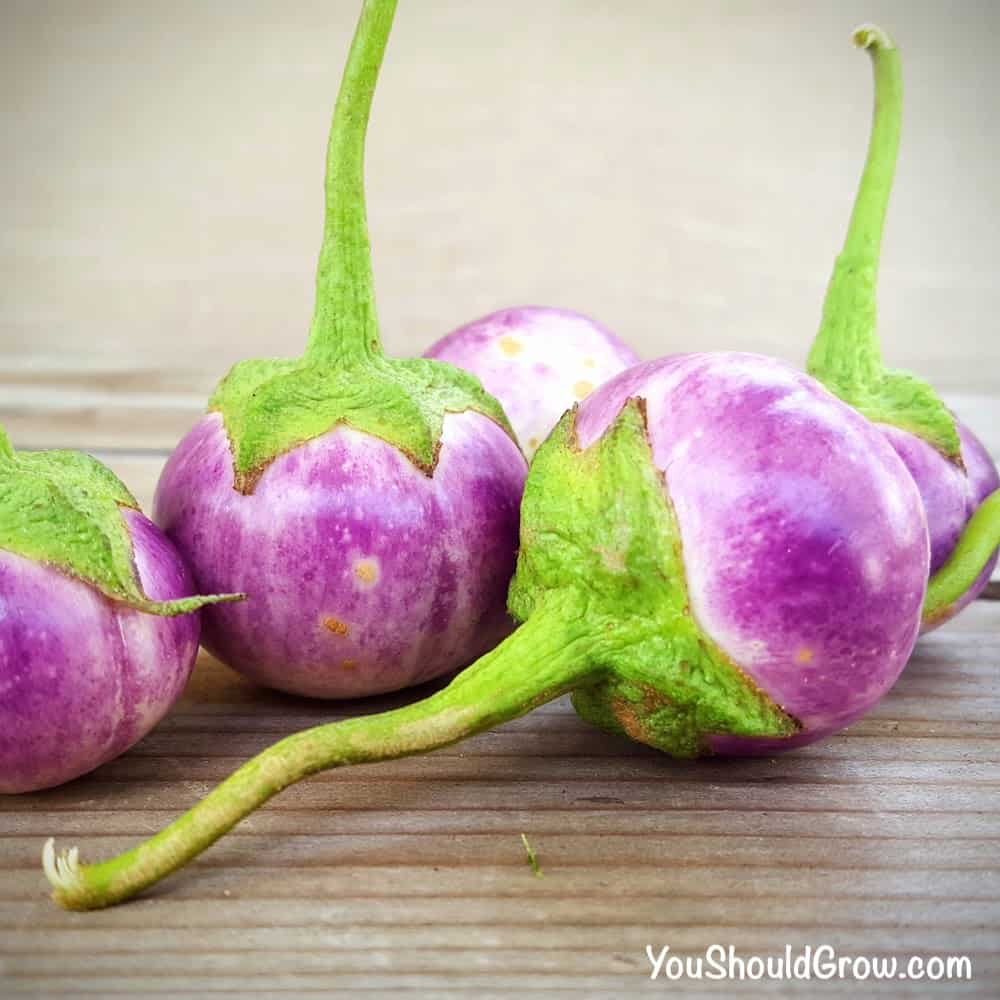 Violet Sparkle Pepper
What could be wrong with a pepper called violet sparkle? Seriously, that is the cutest name ever. These start out as yellow and purple but they ripen to fire red.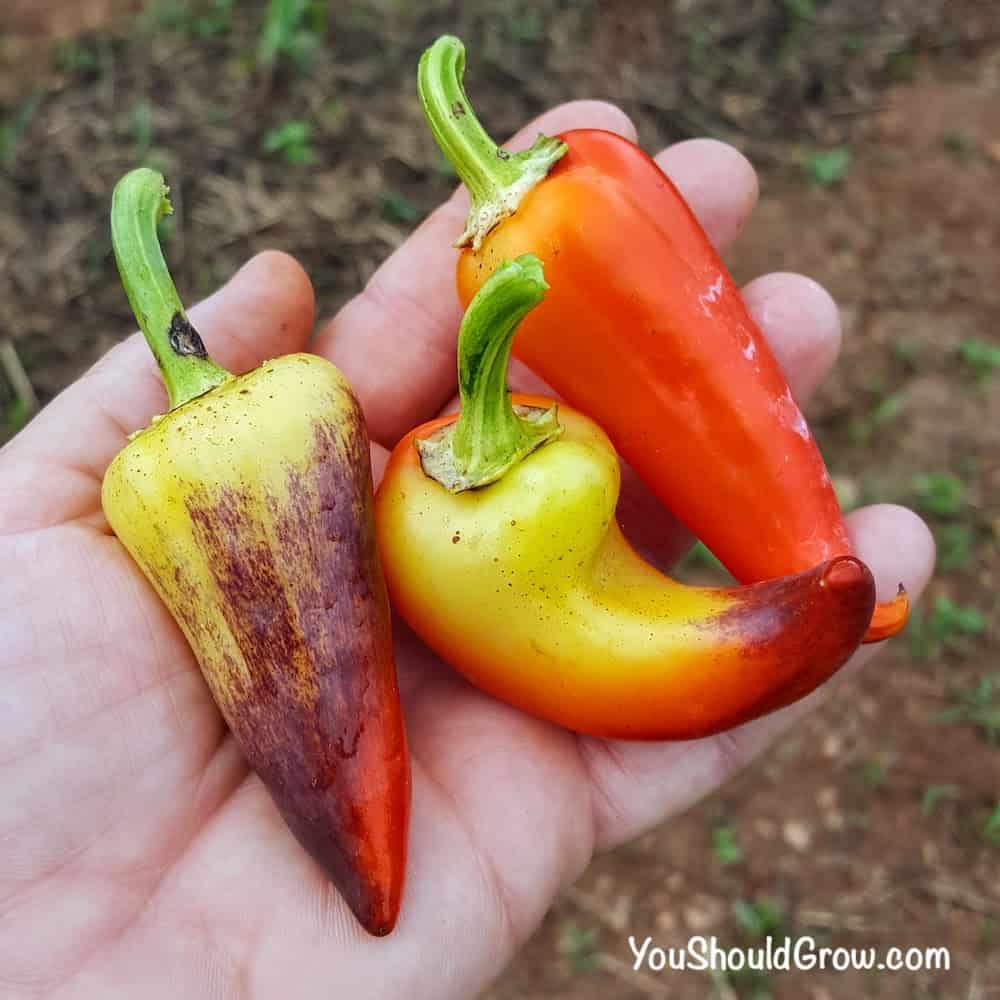 The reviews on these say these plants and fruits are small but pack a big punch of sweetness when ripe red. We love eating fresh peppers from the garden, so I know we will enjoy snacking on this one.
I'm really excited about my spring garden, can you tell?
What's on your list of veggies to grow this year?