Garden Cress Seeds: Grow Them, Eat Them
As an Amazon Associate and member of other affiliate programs, I earn from qualifying purchases.
There are many seeds you can eat that offer amazing health benefits. Eating garden cress seeds provides you with fiber, protein, vitamins, and they don't have a lot of calories.
In fact, eating a variety of seeds can even help you lose weight, fight off disease, and potentially treat medical conditions. Protein-rich seeds are also an excellent source of nutrition for vegans and vegetarians.
Using garden cress seeds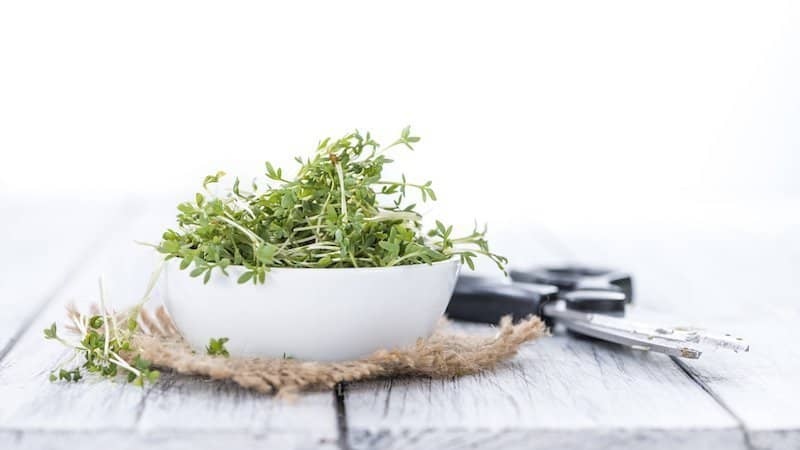 As with all new diet options, please consult your doctor to ensure adding garden cress seeds to your diet is a healthy and safe option for your situation.
Once you've determined that it's safe for you to seeds to your daily diet, try one of these protein rich seeds. Let's go over some of the best options and health benefits of adding seeds to your diet.
Garden cress (Lepidium sativum) is also known as Halim or Aliv. Garden cress is a fast growing edible herb that often grows in meadows, wastelands and thrives well with partial sun along with moist, loose soil.
In fact in many areas, it is a common weed. But this common weed is also widely used as an herb to flavor Indian dishes.
Garden cress leaves and microgreens are often added to salads and have a crisp peppery taste. As far as flavor, they share the pepper like taste of their mustard relatives and have slowly grown in popularity from places like Egypt to Europe and now all over the world due to their many health benefits.
Benefits of garden cress seeds
Besides being a delicious herb, there are some health benefits to consuming garden cress and its seeds in your diet.
Check prices on organic, food-safe garden cress
seeds
.
Can Aid Weight Loss
Since garden cress seeds are full of protein with a low amount of fat. Many people have used garden cress seeds for weight loss by blending them with water and drinking on an empty stomach.
Ease symptoms of Constipation
Garden cress seeds can help with constipation by blending the seeds in warm water and consuming. The seeds work as an osmotic agent which can help soften stools.
Support your Immune System
The whole herb, such as seeds, stem, and leaves can be consumed to boost your immune system. Crush them together and mix them with water or add to a salad.
Postpartum dietary supplement
Breastfeeding mothers benefit from consuming garden cress seeds in moderation as it aides in the process of increased milk production. This herb helps to encourage the mammary glands to start producing milk in lactating mothers.
More so, garden cress seeds are often given to post-partum moms due to the high levels of protein and iron content.
Are said to reduce symptoms of asthma
Garden cress seeds have been used to reduce the symptoms of asthma by helping to improve lung function in people who are suffering from asthma.
In addition, garden cress leaves are often used as a solution for the cold and flu. Many cultures have taken advantage of its medicinal purposes for centuries.
Antioxidants help Fight Inflammation
Garden cress seeds have a considerable amount of vitamin A in them, so consuming them will help fight inflammation. Vitamin A works to prevent cells from being overactive.
When cells become overactive, that's when you find inflammation occurs. Since garden cress seeds help to prevent the cells from being overactive, they also can help against food allergies.
May help Regulate Menstrual Cycle
Garden cress seeds contain phytochemicals which are similar to estrogen and can help regulate a woman's menstrual cycle. Irregular menstrual cycles are a problem for many women and can keep them from being able to conceive.
So they can be helpful in leveling out estrogen to allow a woman's body to work properly.
Healthy addition to Memory Boosting diets
Garden cress seeds contain Arachidic fatty acid and linoleic acids which are products that aid in boosting your memory. When consumed on a regular basis, people have noticed an increase in memory ability.
Since this is a healthy herb rich in fatty acids, it is a great addition to a diet aimed at helping with memory loss.
Garden cress seeds are high in iron
Since garden cress seeds are full of iron, they are a great supplement for those who are suffering from anemia. Anemia is diagnosed when someone has lower than normal levels of red blood cells in their system.
This can cause extreme sleepiness and due to that, grumpiness. Garden cress seeds are a good, healthy iron source for people suffering from anemia.
How to eat garden cress seeds:
There are many ways to eat garden cress seeds; of course, there are also the leaves to enjoy too. Some people enjoy having garden cress leaves in salads and sandwiches. Some people only use the seeds to flavor a meal as if they would when using pepper.
You may roast or cook garden cress seeds before consuming; it's totally up to you based on what you prefer. While garden cress seeds are good for a healthy lifestyle, some say excessive consumption can be unsafe in early pregnancy.
Grow your own garden cress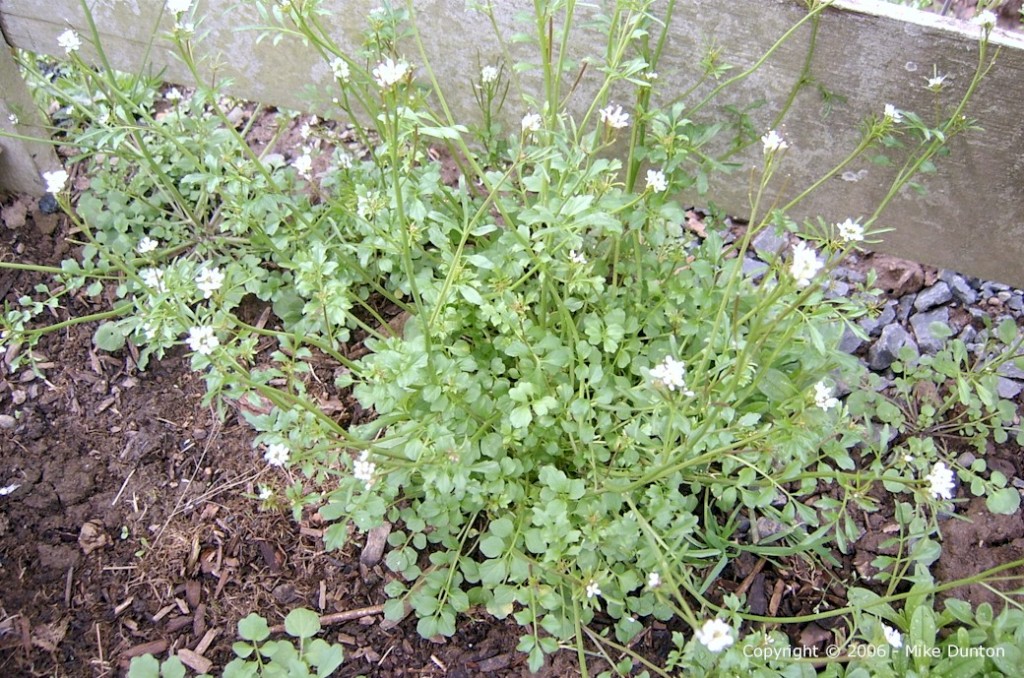 If you grow your own garden cress, then you get not only the benefits of the seeds but the leaves of the plant as well. Fortunately, it's quite easy to grow.
This vigorous herb will grow in just about any situation – indoors or out – and prefers full sun to light shade. Cress prefers moist soil so don't miss a watering for this plant.
The plant is very fast growing and will self seed in the garden naturally. For eating, harvest the young leaves or let it go to flower and gather the seeds.
Here are some great recipes for using cress
Do you grow or eat garden cress seeds?
Share your experience in the comments below!