Seed Starting For Beginners
As an Amazon Associate and member of other affiliate programs, I earn from qualifying purchases.
Do you find yourself hesitant to start plants from seed?
Are you always browsing the plant section of your local nursery but long to start your own plants for seed?
Do you save seeds from your garden only to leave them in a drawer for years because you don't know how to start them?
Six years ago, that was me.


Back then, you could not have convinced me that I would be writing a book about how to start seeds.
I had never grown anything from seed! I wouldn't have even known where to start.
I had always bought plants for my garden. The love of gardening was there, but knowing what to do with seeds? Not so much.
It's amazing how much can change in just a few years.
Currently, I have over 500 tomatoes, peppers, eggplant and pak choy plants in my greenhouse. All of them were started from seed!
As the season rolls on, we'll be starting more seeds to have a continuous supply of garden fresh fruits and veggies to feed our family of 5.
Learn how to start seeds for you own family in my book.
[product id="3110″]
This book is geared toward the beginner who doesn't have any experience with starting seeds. It doesn't overcomplicate the process, and you won't get a lot of unnecessary information to sift through.
It's more than just a blog post.
There are thousands of blog posts that cover the subject of seed starting. Every post will walk you through the process of getting your seeds into a growing medium. But what do you do from there?
This product is different from other seed starting posts because it sets you up for the highest rate of success covering everything from planting your seeds to setting your plants in the garden.
Plus, in these 30 pages, I'll tell you the two most important things you need to do to get nearly 100% germination rate from your seeds.
Here's what Meghan from The Organic Goat Lady says:
"I looked through your ebook and I loved it! Gardening isn't my strong point and this is going to help me a lot! I'm learning so much from you! This also makes me excited to garden again! "
And I won't leave you wondering what to do after you've planted your seeds.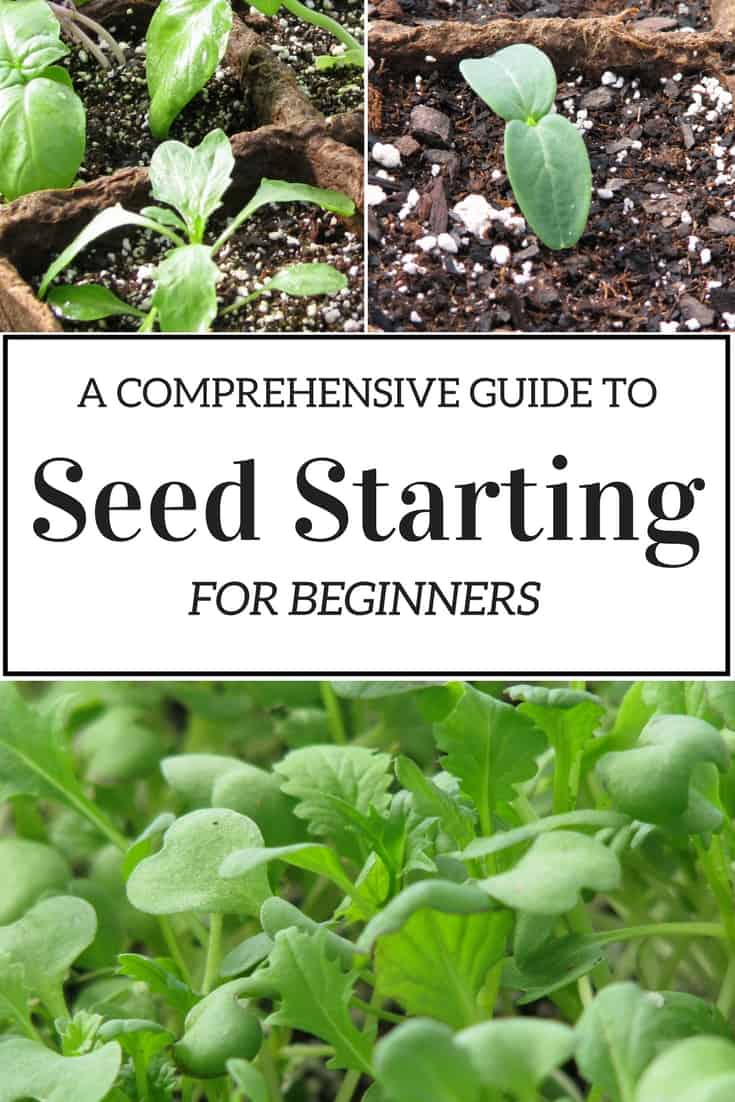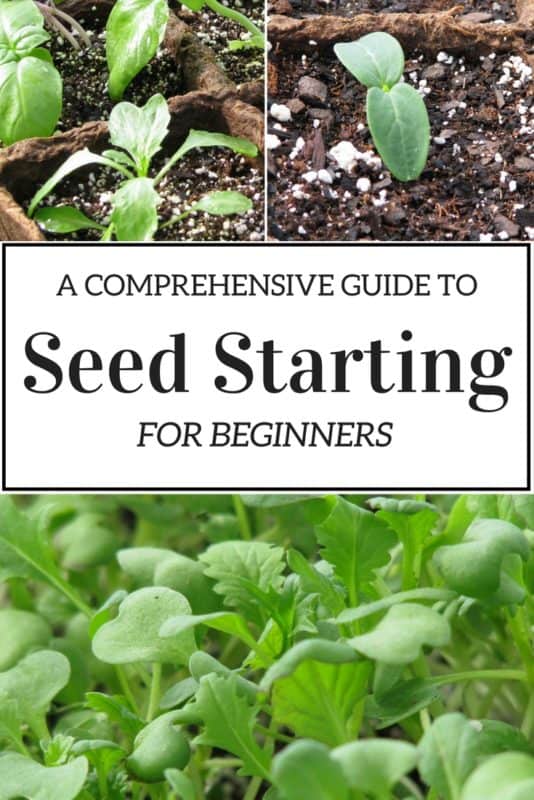 I cover EVERYTHING you need to know including:
What supplies to purchase, and what you can make at home
How to plant your seeds for the best results
Caring for your seedlings on a daily basis
When and how to transplant your seedlings
In-depth discussion of hardening off
Planting young plants in the garden
Troubleshooting common problems with starting seeds
Want even more of your questions answered?
Purchase this book bundled with my Garden Planning Spreadsheets and get a second valuable resource that includes:
Custom seed starting dates for 40 plant varieties using your frost date. Just enter your frost dates and the spreadsheets do everything for you including when to start your seeds and when to plant them in your garden.
Recommended temperatures for the best germination. Not just a range of acceptable temps, but the temp that we use to get near 100% germination rates.
A growing guide for how many plants you need and their space requirements. You input the number of people in your family you want to feed, and the spreadsheet will tell you how many plants you need AND how much space you'll need to grow them.
Seed starting journal which calculates your germination rates and an area to make notes about which were the first to produce, which were the heaviest producers, and your favorite tasting varieties. This is the perfect way to make sure you remember what plants you want to grow next year.
If you want both of these amazing resources, grab the bundled package at a 14% discount.
[product id="3110″]
Not ready to buy? That's okay! Let's keep in touch anyway!
Sign up for my newsletter, and I'll send you my free ebook: Three Secrets To Growing The Best Garden Ever.
This freebie will also help you plan out what you want to grow, and all the plants in my free garden planning chart are featured in the spreadsheets.
[mailerlite_form form_id=3]