Five Tomato Varieties Better Than Better Boy
As an Amazon Associate and member of other affiliate programs, I earn from qualifying purchases.
Growing tomatoes at home is not difficult, but choosing the right varieties can be. Every year, we struggle to limit the types of tomatoes we grow, and every year we end up growing way too many.
Sometimes, we have thousands of tomato plants just because we can't help ourselves! Obviously, we love to grow tomatoes. It's a lot to manage, but we love tasting all the yummy fruit we get from them.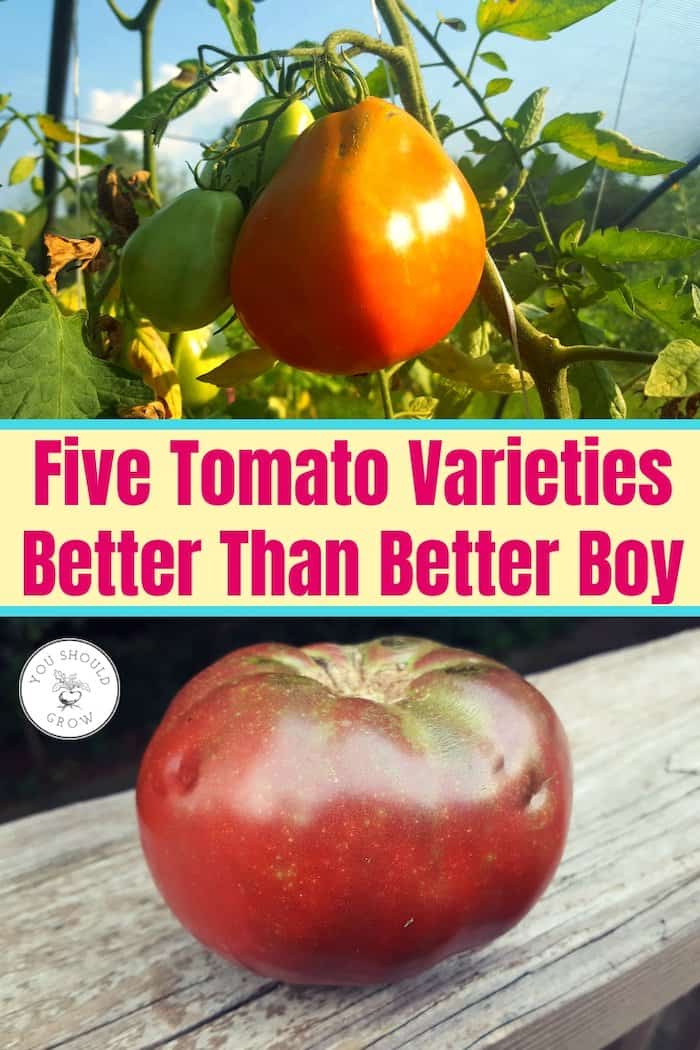 Five Tomato Varieties Better Than Better Boy
After growing thousands of tomatoes, we have picked some favorites for the beginner gardener who wants something different but doesn't have the time or space to try out thousands of varieties.
There are many things to consider when choosing a tomato variety for your garden, but here are some great suggestions for tomatoes that are full of flavor and easy to grow.
Before you get going, you might want to read these 10 things about tomatoes every gardener needs to know and learn how to start your tomatoes from seed.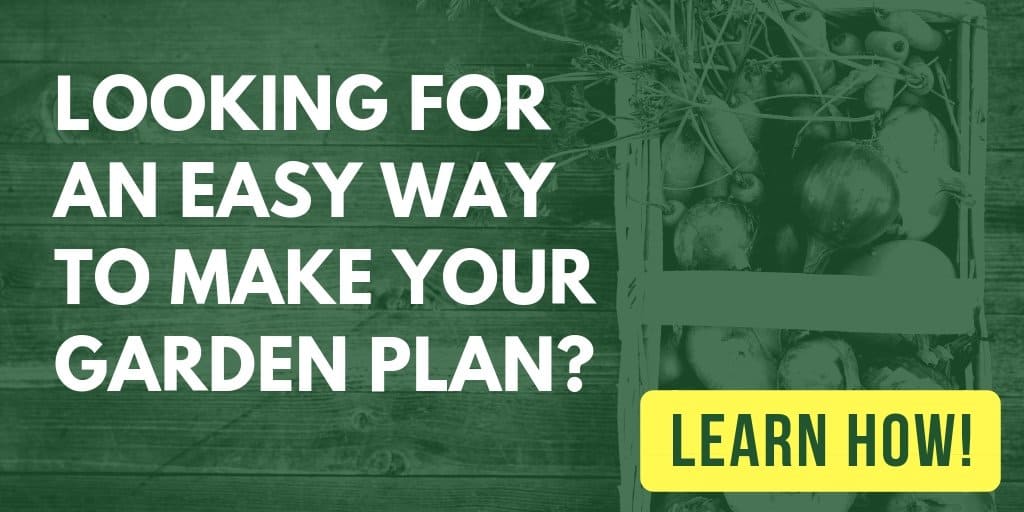 1. Riviera Cuore di Bue
If you grow tomatoes, you will want to have a large red slicer for sandwiches. Cuore di Bue means bull's heart, and this bull's heart tomato is aptly named. It's a large tomato with lots of flavor.
We like the Riviera strain, but it can be hard to find seeds for that particular variety. I've seen them most recently at
Territorial Seed.
But since these are heirloom tomatoes, make sure you're
saving seed
for next year.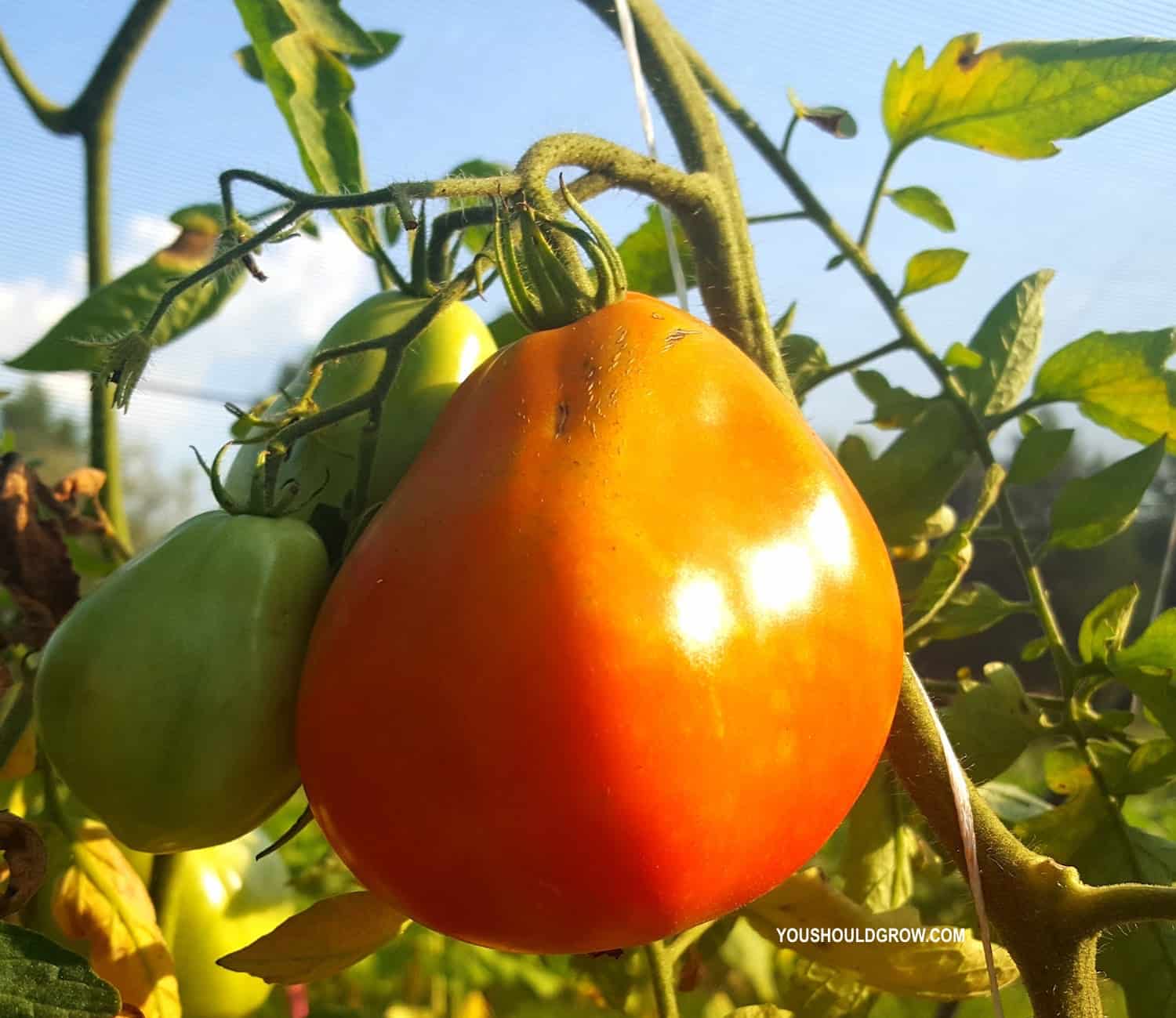 I love this beautiful bulbous tomato for 3 reasons.
It is a beast of a tomato and produces like crazy.
It is a great multipurpose tomato for sauces and slicing.
Its mild but classic tomato flavor will satisfy all your tomato cravings.
Cuore di bue tomato plants produce tons of these fat bottomed tomatoes. But if you really need to have a red round tomato go with Mule Team. You'll get tons of great red round tomatoes!
2. Aunt Ruby's German Green:
If you aren't growing a green when ripe tomato (abbreviated to GWR if you're a tomato nerd) in your garden then you are missing out. GWR tomatoes can be hit or miss in the flavor department, but this is an excellent slicing tomato with outstanding flavor.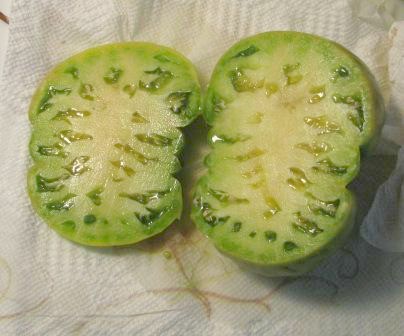 A green when ripe variety is one of the types of tomatoes to grow if you like to try new things. And we haven't found a better GWR for our garden.
The flavor of Aunt Ruby's German Green tomato is stronger than you might imagine. It is juicy, sweet, and tart. We love it sliced with a little salt and some fresh mozzarella and basil.
Too many tomatoes!
When you grow tomatoes, sometimes they all ripen at the same time. There are a few ways you can preserve tomatoes easily if you can't eat them all before they go bad.
One of our favorite ways to eat fresh tomatoes is in a Caprese salad. We like to choose several types and colors of tomatoes to make a rainbow Caprese salad.
Slice your homegrown tomatoes and layer with slices of fresh mozzarella cheese and homegrown basil. Drizzle with EVOO, Balsamic vinegar then salt and pepper to taste.
It's an ahhhhmazing summertime side dish (or breakfast or lunch).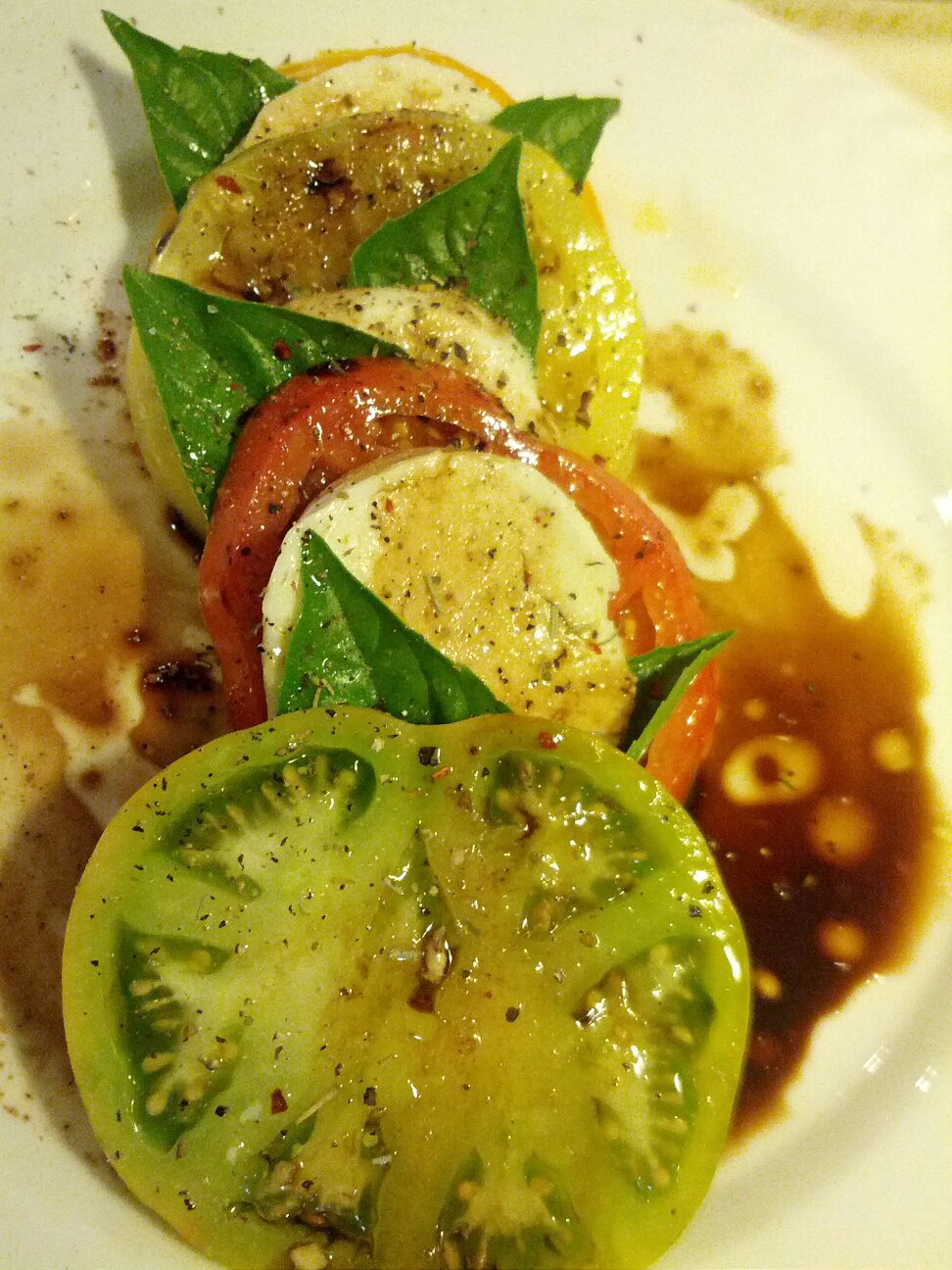 Fried green tomatoes?
When we talk about frying green tomatoes, we mean unripe green tomatoes. You don't want to use ripe green tomato for frying. Any ripe tomato will get all mushy if you try to bread and fry it.
Aunt Ruby's is a delicious fried tomato, but you must use a firm, unripe tomato to make fried green tomatoes.
3. Cherokee Purple
This is a great place to start if you've never tried a black or purple tomato.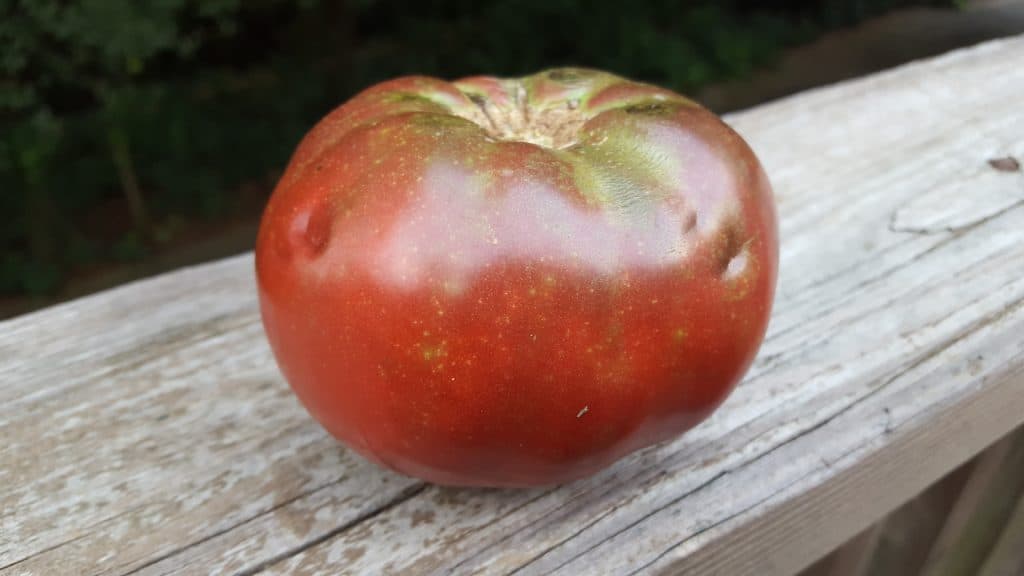 Cherokee Purple is a classic heirloom tomato is a great easy to grow variety for the beginner. It grows happily here in the south and produces very well.
The large tomatoes are full flavored and delicious. It is a great variety to start with if you are just venturing out from the classic red store variety because the flavor will really knock you out.
4. Sun Gold
This is a sweet fruity cherry that your whole family will love.
Sun Gold is a hybrid F1 tomato. A hybrid tomato is not genetically engineered. It just a crossbred tomato. The F1 refers to the fact that it is a first generation tomato from a cross of two 'parent' tomatoes.
This cherry is definitely worth growing every year in every garden.
The Sun Gold is a prolific orange cherry tomato that is so sweet kids will eat it like candy. You will love walking through your garden and munching these sweet babies right off the vine!
5. Maglia Rosa
Wherever we grow tomatoes, we always need a sweet salad and snacking tomato like Maglia Rosa.
Maglia Rosa is a wispy, long-leafed plant that makes these yummy pretty pointy tomatoes. It has a compact habit that grows well in containers and is a heavy producer.
You should pick and enjoy these tomatoes on the greener side of ripe. We love that the flavor really stands out even when cooked.
If you are like us, after your first season trying some new tomatoes, you are going to have a very difficult time narrowing down your grow list to only five varieties.
I'd love to hear your favorite tomatoes to grow.
Share your experience in the comments below.