22 Absolutely Delicious Healthy Alternatives To French Fries
As an Amazon Associate and member of other affiliate programs, I earn from qualifying purchases.
Looking for a healthy alternative to french fries? Make veggie fries! Fatty, starchy food never makes me feel good, so I collected some veggie fries recipes that are way better than taters.
I'm all for choosing healthy options when it comes to food, and I'm usually not disappointed when I make smart swaps for fatty favorites. The good news is there are plenty of options for making healthy homemade french fries that are also incredibly tasty.
So let's ditch the potatoes and make some delicious and healthy veggie fries.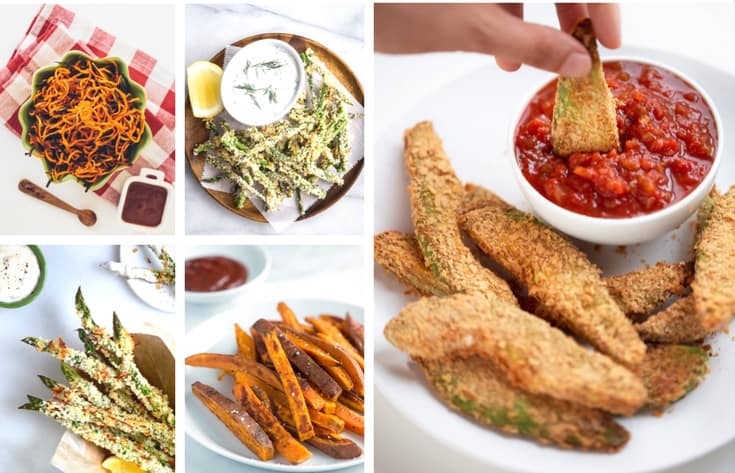 For the best crispy veggie fries, make sure to cut your veggies into even slices. I like using a mandoline slicer (like this) to make cutting veggies quick and easy.
For baking, make sure to follow the instructions and flip your fries when recommended. This really helps them get nice and crispy on both sides or try one of these cool crisper trays that let you skip that step.
Almost any veggie can be used as a healthy alternative to french fries.
There are quite a few vegetables that can be fried into deliciousness: carrots, zucchini, asparagus, green beans, sweet potatoes, avocado and even parsnip make delicious healthy fries.
There's really no excuse for not trying at least a few of them. If you're still on the fence, check out these veggie fries recipes, and I'm sure you'll change your mind!
Zucchini fry recipes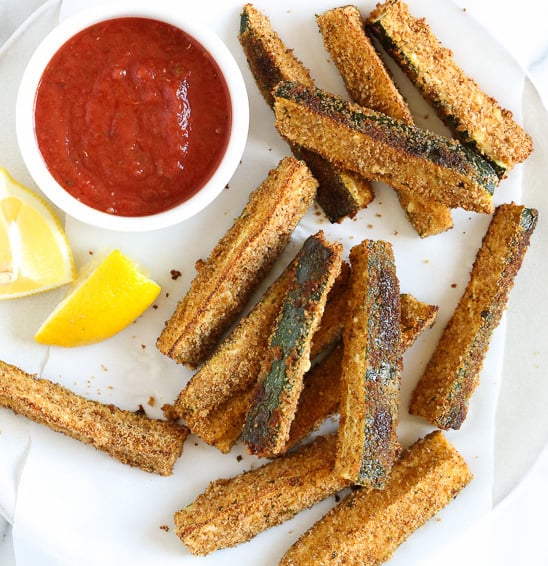 Zucchini fries are a great alternative to french fries because they're inexpensive and don't have a strong flavor. Most picky eaters won't mind swapping out their potatoes for zukes in these delicious recipes.
Breaded baked zucchini sticks from Skinny Taste
Baked Zucchini Parmesan Fries With Mustard Basil Dip from Jessica Gavin
Beer-Battered Zucchini Fries from Brown Eyed Baker
Crispy parmesan baked zucchini fries from Wholesum Yum.
Green bean fries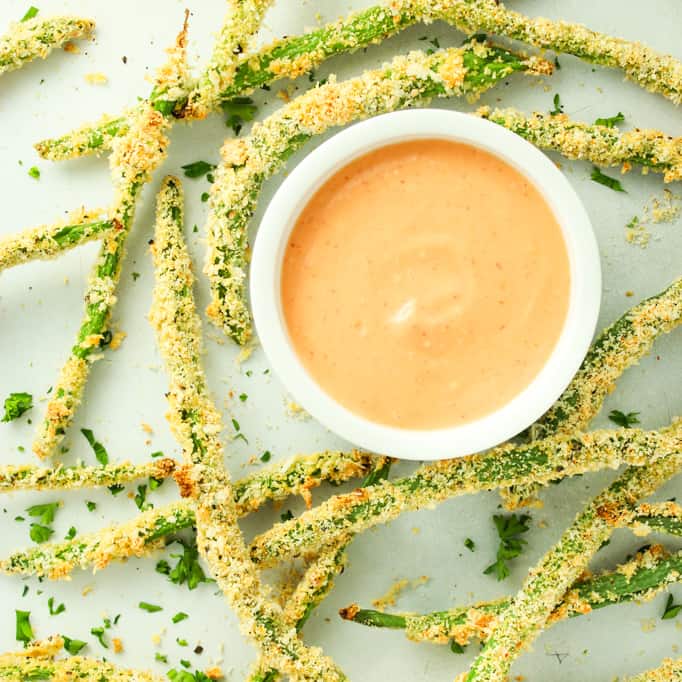 Green beans make an excellent alternative to potatoes. They're high in fiber and low in calories and are great fried or baked.
Easy Baked Green Bean Fries from The Fitchen
Green Bean Fries from Spend With Pennies
Avocado fries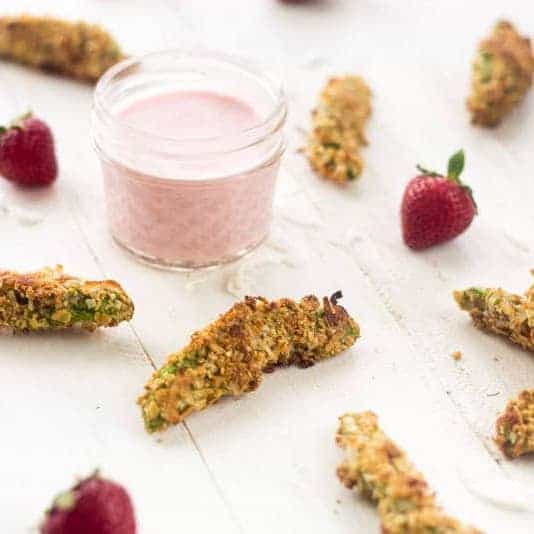 Who would have ever thought to make fries with avocados? Well apparently it's a thing, and I've got to try it!
Smooth and creamy avocados are surprisingly versatile as fries.
Baked avocado fries from Le Creme De La Crumb
Gluten-free baked avocado fries from Simple Vegan Blog
Granola + avocado breakfast fries from Food Faith Fitness
Sweet potato fries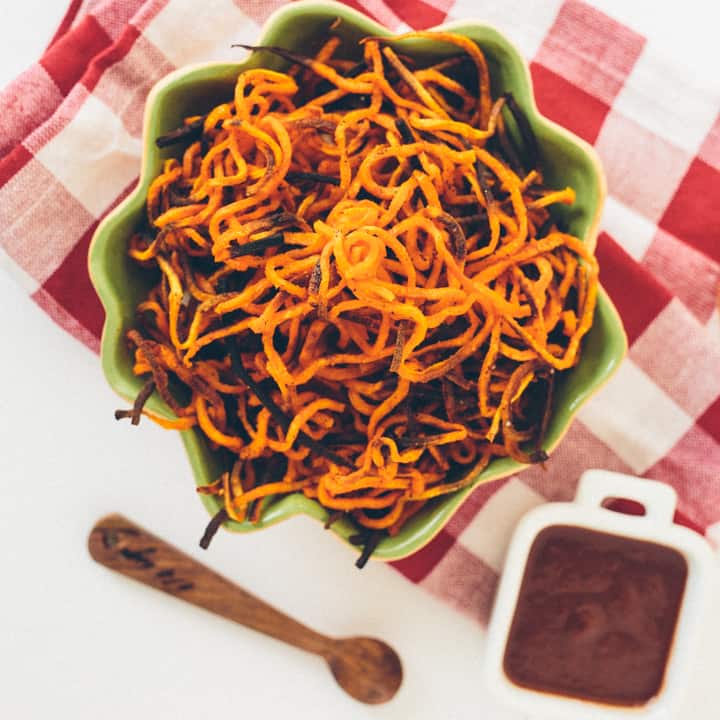 The trick to getting crispy baked sweet potato fries is making sure you've cut your potatoes evenly and coat the potatoes in cornstarch or potato starch before baking. More tips for crispy sweet potato fries here.
Crispy Cornmeal Sweet Potato Fries from My New Roots
Easy, Homemade Baked Sweet Potato Fries Recipe from Inspired Taste
Spiralized Garlic-Paprika Sweet Potato "Fries" from Inspiralized
Curly Sweet Potato Fries With Garlic Aioli from Down Shiftology
Beets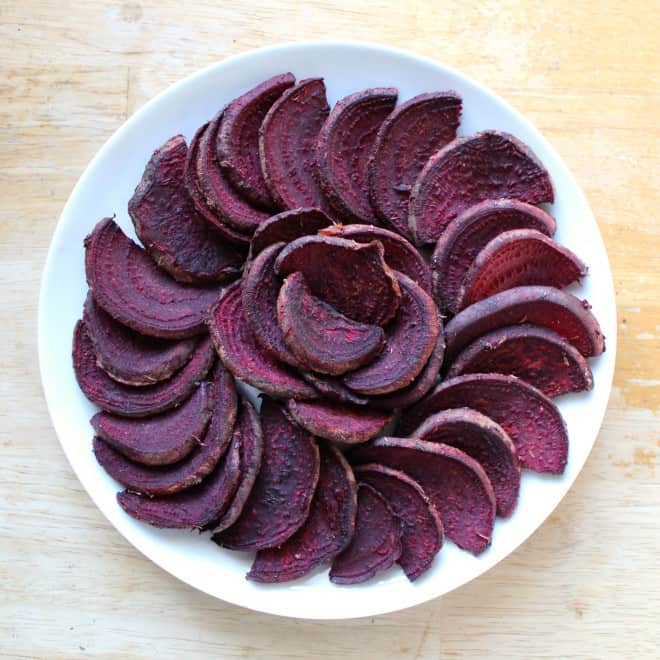 Beets are one of the most versatile veggies you can grow at home. They're easy to grow and use in the kitchen. I love their bright color and sweet flavor. They are super yummy roasted, so I know these veggie fries recipes must be delicious.
BBQ Beet Fries from Strength and Sunshine
Savory roasted beet fries from Delightful Mom Food
Asparagus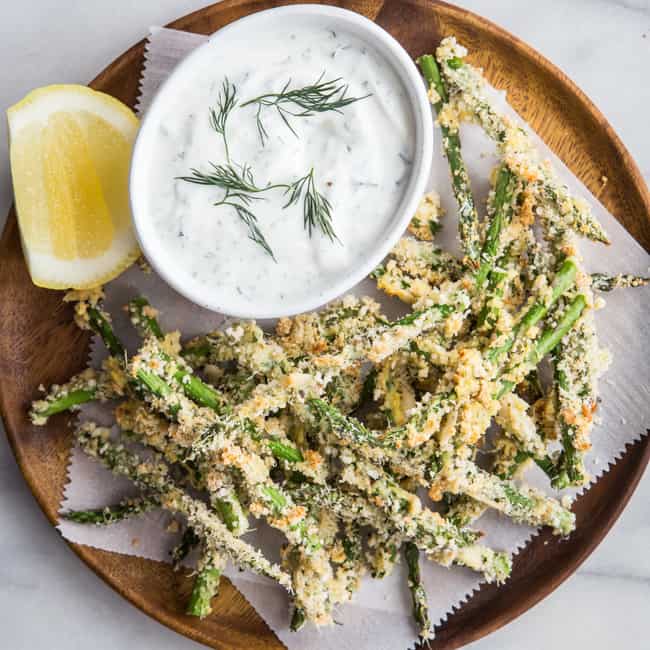 Crispy Asparagus Fries With Lemon-Dill Dipping Sauce from Hello Glow
Parmesan and Almond baked asparagus fries from Live Eat Learn
Parsnip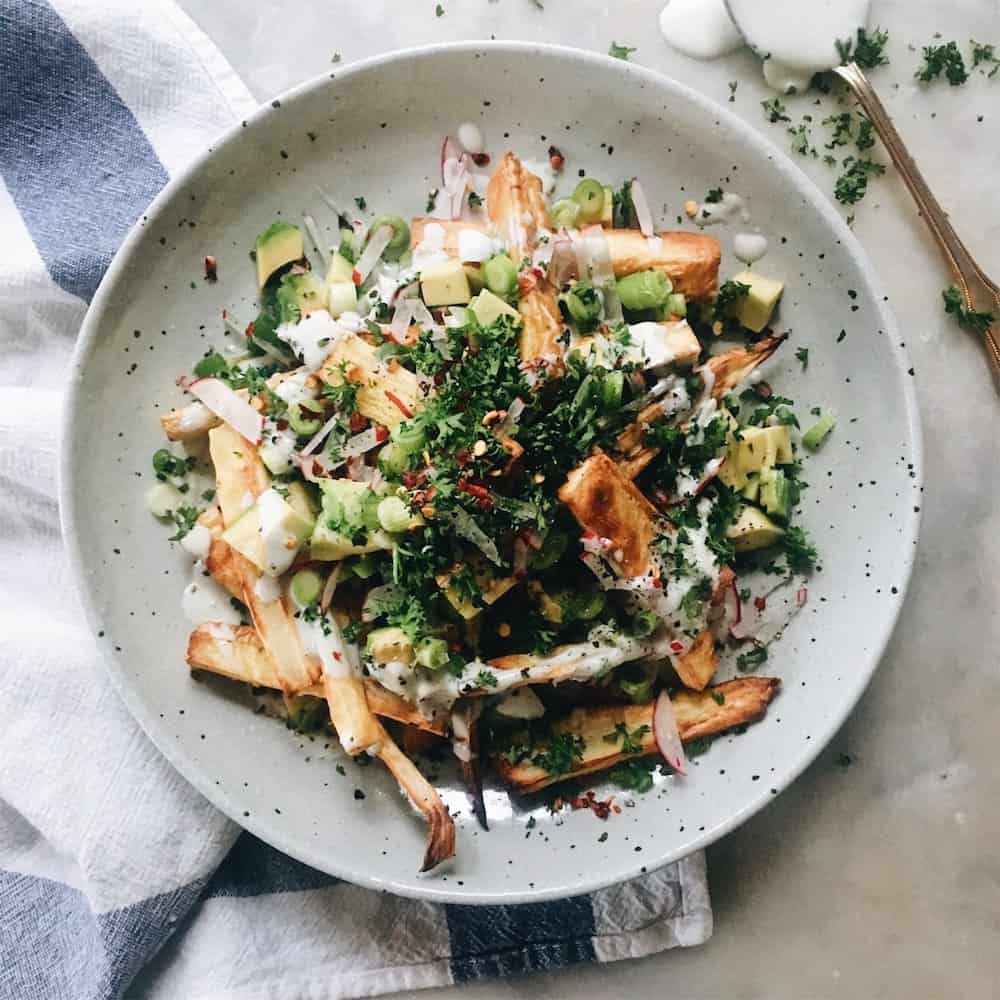 For me, parsnips are hit or miss. If they're grown in ideal conditions and picked at the right time, then they're really tasty! I'd love to try them as fries with these recipes.
Loaded Parsnip Fries from The Healthy Hunter Blog
Parsnip "Fries" With Homemade Ketchup from Cookies To Kale
Mixed veggie fries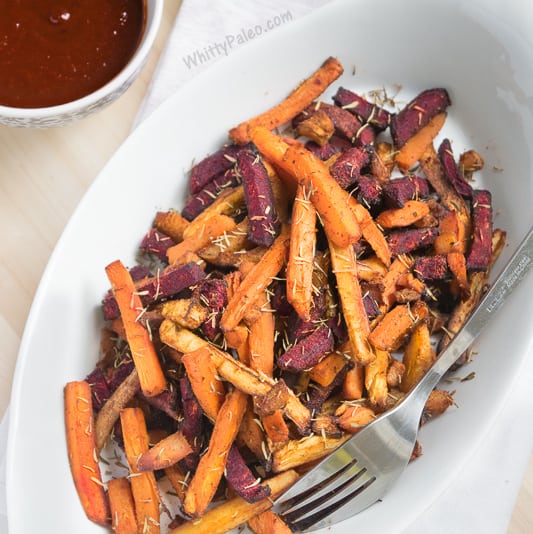 Why not mix it up and make fries with mixed veggies? Yum!
Spicy paprika thyme veggie fries with paleo BBQ sauce from WhittyPaleo.
Baked Carrot And Zucchini Fries from MJ and Hungryman
Baked Asparagus and Portobello Vegetable Fries from Just A Taste
If you like these recipes, you'll also like these Vegetable Casserole Dishes.
Which recipe will you try first?
The great thing about veggie fries is that there are many ways to tweak the flavors. From breaded to parmesan crusted and even granola, you can see there are lots of ways to use veggies to make a healthy alternative to french fries.
How do you make veggie fries? I'd love to hear in the comments!
[mailerlite_form form_id=5]