The Best Garden Hose For Home Gardeners
As an Amazon Associate and member of other affiliate programs, I earn from qualifying purchases.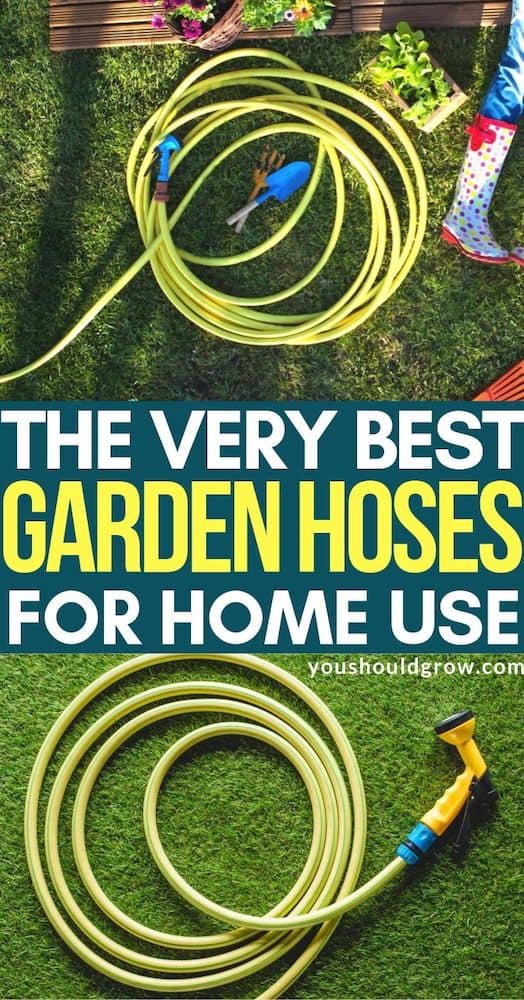 A good garden hose is essential to every home and garden. There are countless situations where a long, reliable garden hose makes everything much easier. Choosing the best garden hose for your situation will make your garden watering chores so much simpler.
From watering plants and cleaning windows to washing away dirt and debris in your driveway, you have to have a hose handy. That's why we're giving you your three top options when shopping for the best garden hose available.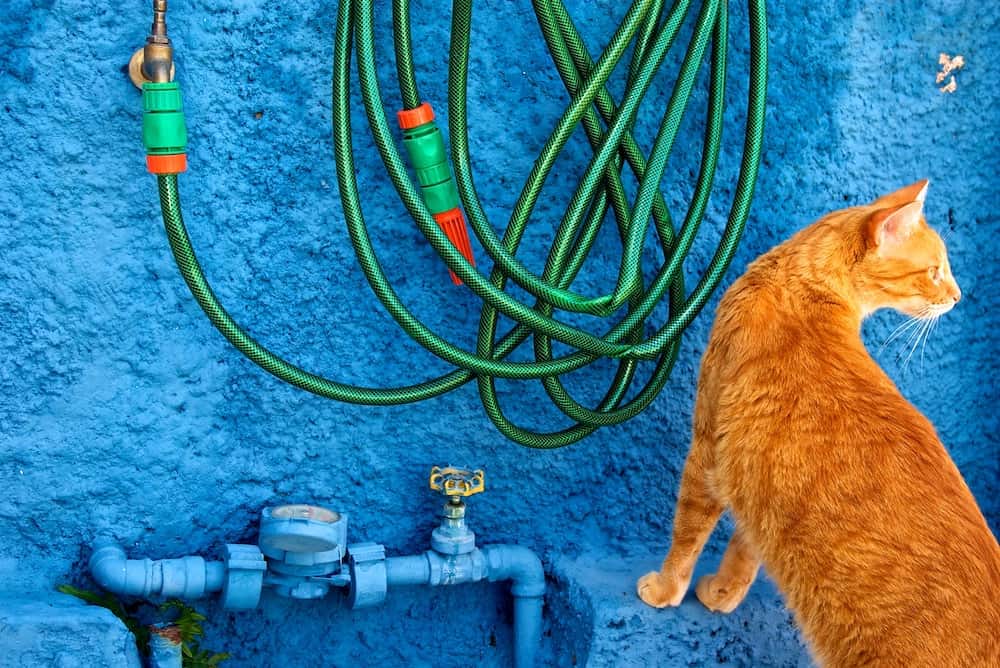 Best Garden Hose Reviews
A watering hose is an essential gardening tool that every gardener relies on heavily. That's why it's important to buy the best quality and right length for your garden.
These are the top choices in water hoses for home gardeners and greenhouse growers.
J&B XpandaHose Expandable Water Garden Hose with Holder
This hose is no longer available. Try this similar product
J&B XpandaHose is 25 feet longer than most competing hoses at its price. It's also one of the strongest hoses that money can buy, and it comes with a range of handy accessories. Even the spout is far superior to competing designs. All this quality comes with the backing of a 2-year warranty. Let's look at exactly what will make you want this winning water hose for your home and garden.
Review
The first thing about the striking design of this quality garden hose is the way that it expands. It weighs a fraction of a standard garden hose but extends to three times its length. Your hose is molded using a composition of high-pressured latex, compressing three layers into a design that puts out 174 PSI of pressure — that's two to three times more than your average water pressure from a faucet.
It's also easy to handle thanks to the supreme flexibility, and you're given a waterspout that beats almost anything we've seen. There are ten settings in total, and the entire design is built to last. Say goodbye to tangles and hello to watering your garden with the least effort you could ever imagine.
Innovative lightweight expansion
High-pressure hose
Unbeatable flexibility
Easy storage
Cons
Unconventional, could deter certain users
Not ideal for fixed hose use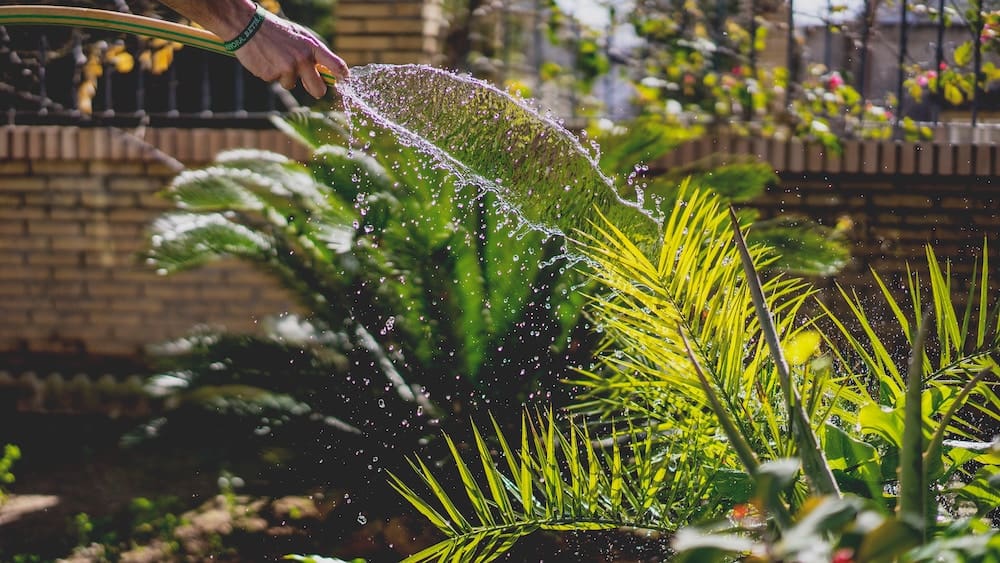 Flexzilla Garden Hose
The Flexzilla Garden Hose is available across seven different lengths. The supreme degree of flexibility is astounding and certainly lives up to its name. You don't get a standard water hose design that equals the heavy-duty density while remaining lightweight and quite as flexible. There are so many small details to this quality hose that you'll be thankful for the purchase over and over again — let's show you why.
Review
This is the perfect hose to run drinking water from a tank or catchment area, and one of the best garden hoses out there. Every part of its construction is thoughtfully engineered. From the leak-free high-quality O-rings to the outer cover, which is so well-crafted that it'll surely last for years, the value is astounding.
Another great feature of this flexy design is that it doesn't fight the water pressure. This means that you can run a high-power sprinkler system without worrying about needing to secure the sprinkler head — the hose never recoils under pressure. It is also light enough for you to use over long periods (and extended lengths) without feeling strained. For a conventional hose with defining differences, you can't go wrong.
Conventional hose with ultimate flexibility
High outdoor durability
10 setting hose head
Leak-proof fittings
Zero recoil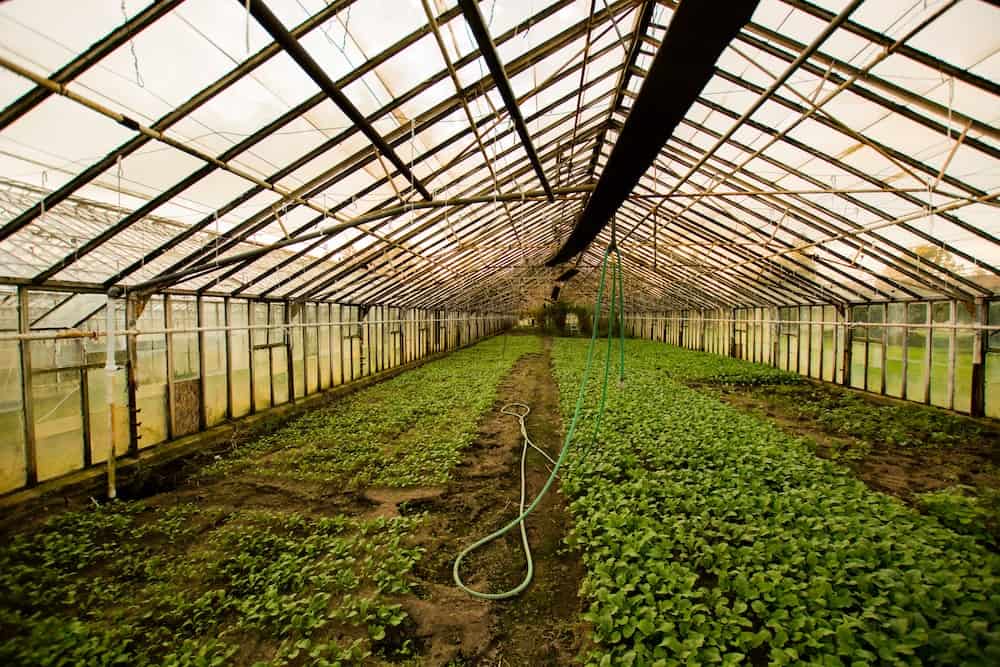 Continental ContiTech Premium Water Hose
Continental is a giant in the rubber industry with some of the industry's pioneering formulas, products, and technology. As you can expect from any prime Continental product, their water hoses certain don't disappoint. The Continental ContiTech Premium Water Hose exhibits quality that exceeds all expectations and value that puts it in high-demand.
Review
The whole hose is made from premium reinforced rubber, which guarantees that there is no deterioration during heavy use in any weather condition. If you live in an area where there are frigid, frozen temperatures with snowfall, then you can't overlook this one. It is also the right buy for anyone that needs a hose that'll hold through extreme exposure to the sun over prolonged periods. Similarly, it's also ideal for anyone who will be using it on a small-scale commercial basis. The fittings are made from brass, and the rubber resists kinks completely.
The entire hose is crush-proof, including the fittings as well. It goes without saying, but with this being a Continental Product, there are absolutely no worries concerning leaks. If any defects occur at all, you can rest assured that you'll be taken care of by one of the biggest names in the business.
Highly reputable reinforced rubber
Suitable for extreme environmental exposure
Guaranteed performance
Can't be crushed
Brass leak-proof fittings
Kink resistant
Suited to ice and snow
Final Verdict
The innovation award without a doubt goes to the forever versatile J&B XpandaHose Expandable Water Garden Hose with Holder. If you're not the type to be scared away by an unconventional design, then stop reading and order now. It lives up to all promises, making it the best garden hose for most home users.
The highest-duty hose available is the reliable Continental ContiTech Premium. You can't beat the quality, but given the demand, stock is at times lacking (check availability now).
Last but not least, we have Flexilla's great garden hose. The midway price point and infallible quality and nifty features make it an all-round favorite.