7 Gourmet Mushroom Growing Kits Anyone Can Grow
As an Amazon Associate and member of other affiliate programs, I earn from qualifying purchases.
Do you know a fun guy who loves to grow food at home? These gourmet mushroom growing kits are the perfect gift idea for gardeners ready to try something new.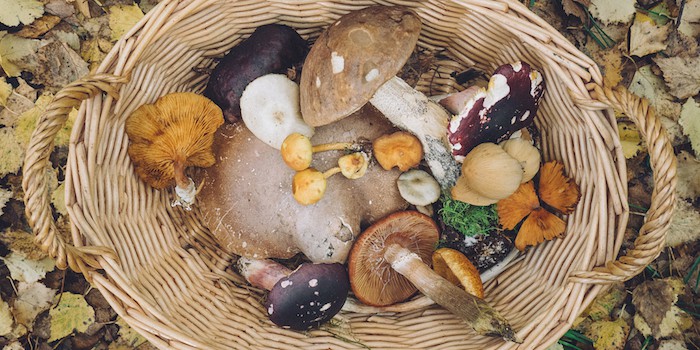 Hehe. Did you see what I did up there? Give a fun guy the gift of growing fungi. I know. Lamest. Joke. Ever. Let's move on…
Growing mushrooms is a really cool way to get started with indoor gardening. These mushroom growing kits give you everything you need to grow your own delicious mushrooms right on your kitchen counter.
Let's take a look at some of coolest gourmet mushroom growing kits.
Mushroom kits come with a preseeded growing medium and are often grown right in the box they ship in. Some kits actually send you a mushroom log! How cool!
Portabella mushroom kit
This first kit will grow up to 4 sets of portabella mushrooms. Portabellas are expensive to buy at the store, and this kit is also a bit pricey. But reviewers say the mushrooms from this kit were the most delicious they ever had!
There's a less expensive kit available on Amazon as well, but there aren't any reviews for that one yet.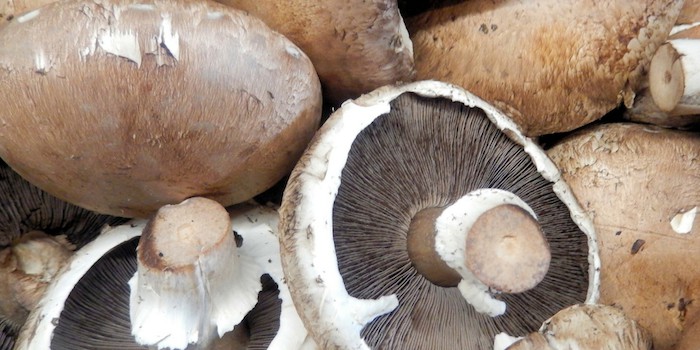 Pink oyster mushroom kit
Of all of the mushroom growing kits, I think the pink oyster mushrooms are the most beautiful! This is the kit that I'm growing right now…make sure you go check out all the images in the reviews for this one!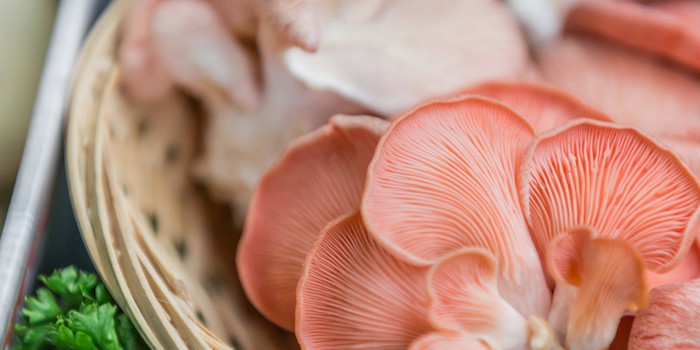 Blue oyster mushroom kit
I love the striking color of the pink oyster mushroom, but if you can also find blue oyster mushrooms. This kit by Gourmet Mushroom products gets the best reviews.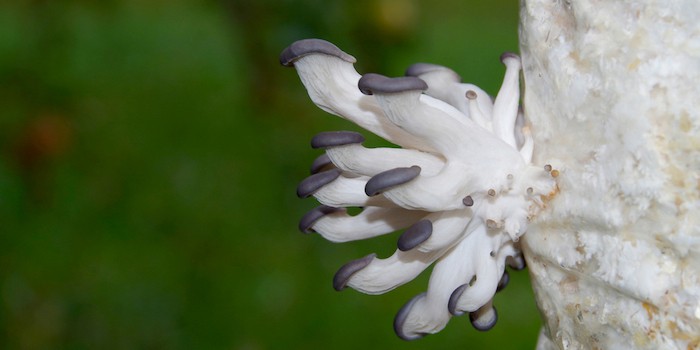 Reishi mushroom growing kit
Reishi mushrooms have purported medicinal effects, and because even fresh reishi mushrooms are leathery, this shroom is often dehydrated and used as a powder.
If you want to grow your own, but don't want to go through the steps to dehydrate them, here's a recipe for fresh reishi tea.
This kit for growing Reishi mushrooms has nearly 100% positive reviews.

Lions Mane mushroom kit
The lion's mane mushrooms are another stand out for gorgeous harvest. They're not only striking to look at but supposedly taste like lobster or crab. Reviewers say they are delicious when cooked in butter.
The kit by Gallboys mushroom kits is your best bet for getting a tasty harvest of these interesting shrooms at home.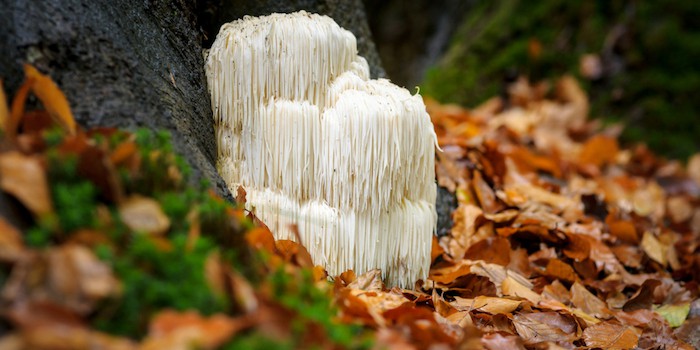 Shitake mushroom kit
Shitake mushrooms are renowned for their rich and smoky flavor, but sometimes what you buy in the store is treated with unhealthy chemicals and pesticides. When you grow these at home, you may find that the flavor is even more striking and satisfying than you've ever noticed before.
Shitakes grow on rotting logs and that's what you'll receive with this kit from 2FunGuys.

Morel mushroom kit
Morels are the mushroom to try for people who don't love mushrooms. Their earthy flavor pleases even the pickiest of mushroom eaters, but they're also the hardest to find.
Morels are often harvested in the wild in mid to late spring. This kit from Gallboys is the only one that is intended to grow outside.
These mushrooms are unique in that a period of freezing weather is required to get the growing well in the spring. But fortunately, planting morels is like growing a perennial vegetable. If you take care of it well, you'll be able to come back to harvest year after year.

Growing gourmet mushrooms at home
Each kit will have its own growing requirements, but here are a few tips for getting the most from growing mushrooms at home.
Most failures can be blamed on poor management of the growing environment.
Keeping the correct temperature and moisture level are key to getting lots of mushrooms, and each mushroom type will have its own particular environment that it likes. That's why it's so important to read and follow any directions that come with your kit.
Most mushrooms prefer a cool and dark environment.
If your mushrooms aren't thriving on your kitchen counter, it could be because they are too warm or it gets too much direct light. Consider growing your mushrooms in the basement or garage.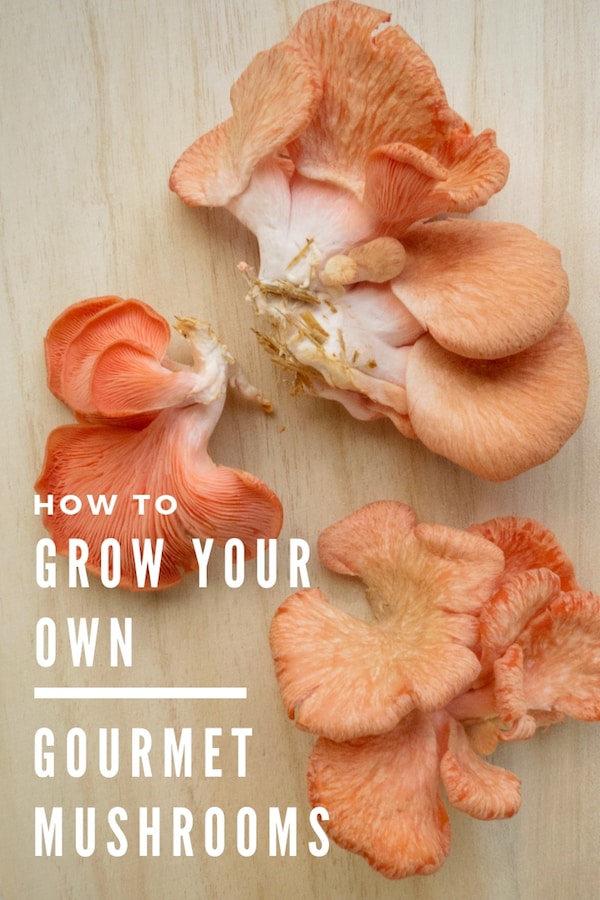 Too much sunlight can cause them to dry out too quickly which makes more work for you and less tasty mushrooms.
Don't ever let your mushroom kit dry out.
Mushrooms thrive on humidity, so you might find that keeping them in a little humidity tent (usually included) will help. A layer of wet vermiculite will also help keep the humidity level high.
You have to find a place where the air is not stagnant, but it's not actively blowing either as too much air movement will cause them to dry out faster.
A mister filled with distilled/unchlorinated water is the best way to water your mushrooms. Some grow kits already come with a mister you can use to water them, but if not, just grab a $1 spray bottle.
Mushrooms should be the only thing growing in your kit
If your kit starts growing green or black mold, then you've got a problem with too much moisture and not enough ventilation. You'll be working to maintain a balance of these things, and mold growth can indicate you've gone too far in one direction.
Be aware that some white fuzz is actually totally normal and should not cause you any concern.
Harvesting and storing homegrown mushrooms
When it's time to harvest, store your mushrooms in a paper bag in the fridge or eat them right away. For storing longer than a week, consider dehydrating them.
A well-maintained mushroom growing kit will continue to produce 3 or more flushes of mushrooms, so don't stop loving on them after you get your first harvest.
Have you tried a mushroom growing kit?
I think these kits are an excellent gift idea for gardeners, and I'm really excited to start growing the pink oyster mushrooms. If you've tried these before or given them as a gift I'd love to hear about your experience.
Leave me a comment below!