10 Indoor Garden Ideas To Beat The Winter Blues
As an Amazon Associate and member of other affiliate programs, I earn from qualifying purchases.
As soon as the frost comes, gardeners are all a little bummed to put away the garden for the winter. But you don't have to give up on your garden therapy just because it's cold outside. With these indoor garden ideas, you can indulge your green thumb all year long.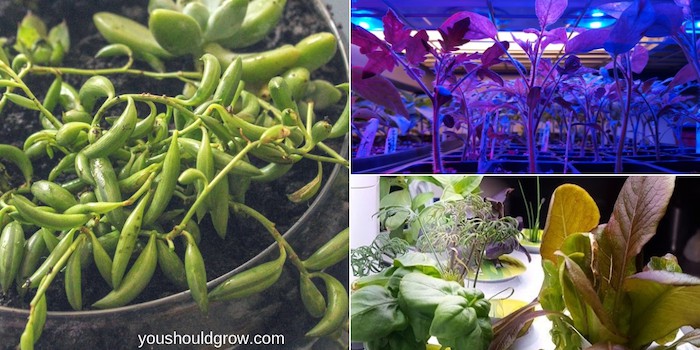 A couple of years ago we started growing our tomatoes right through the winter. We didn't do it just to have tomatoes, we're growing through the winter so we can push our breeding lines forward.
Normally, growing tomatoes indoors would be quite the undertaking, but with our mini varieties of tomatoes, it is much simpler to grow 50 to 100 tomatoes through the winter.
We're lucky that we have a little house we can dedicate plenty of space to our winter gardening adventures, but you don't have to go all out like we do.
Here are 10 easy indoor garden ideas.
During the winter when the weather is too cold to grow plants outdoors, it can be even more meaningful to grow plants inside. Houseplants are great for purifying the air and bringing a bit of nature indoors.
Even if you already have a few plants around your living areas, you might consider adding one of these indoor garden ideas. Bonus! Most of these ideas are for creating an edible indoor garden so you can keep eating some garden fresh food right through the winter months.
1. Grow microgreens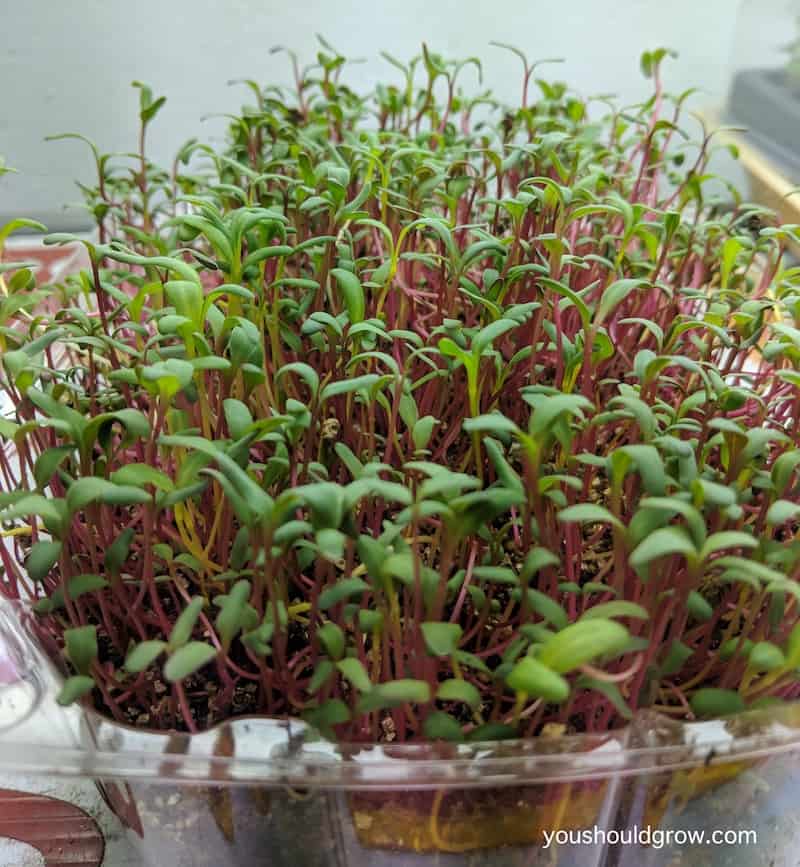 Microgreens are a super easy option because they don't take up a lot of space, and they ready to harvest very quickly! The tiny size might sound like you don't get much from your microgreen garden, but in fact, these tiny greens pack a big nutritional punch. It's super simple to grow microgreens on your kitchen counter and you don't even need any soil.
2. Mushroom Kits
I love this idea for anyone who's a bit adventurous in the garden and kitchen. Mushrooms are quite simple to grow and they're equally happy indoors. The best way to get started is to use a mushroom growing kit (try one of these gourmet varieties). It will only take a few weeks to have your own gourmet mushrooms growing this winter.
3. Set up containers and grow lights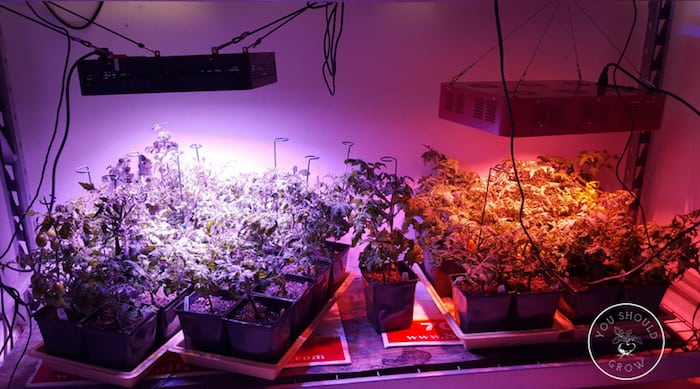 If you have some space you can dedicate to a grow room, then you can grow practically anything indoors. You will need some containers and some grow lights. Older style grow lights can be expensive to run and even dangerous if they break, but we use led grow lights that are super simple and effective.
4. Get an Aerogarden
The Miracle Grow Aerogarden kit is an all in one hydroponic growing system that comes in various sizes. From small units that sit on your countertop to the stackable hydro farms, these kits make growing indoors as simple as can be. Simply set the ready to use seed pods into the Aerogarden, and the digital monitoring system will let you know when to add nutrients, water, and controls the lights on a timer.
5. Try an aquaponics kit
Aquaponics is a method of gardening where plant roots reside in water with living fish. The fish supply nutrients for the plants and the plants help keep the water clean and can supply food for the fish. There are some very cute kits that allow you to grow plants on top of a regular aquarium. This would make a really fun and unique gift idea for families with kids.
6. Start a windowsill herb and veggie garden
If you have a sunny window, you can grow a few kitchen herbs through the winter. Choose easy to grow herbs like chives and oregano or try growing from kitchen scraps. Make sure that your windowsill garden gets at least 6 hours of light and harvest whenever you need fresh herbs for cooking.
7. Living wall
A living wall can be a beautiful piece of art. Try growing a living wall of lettuce and munch on fresh salad all winter long. Your living wall needs to be in an area where it gets 4-6 hours of natural light, and you'll water it with a mister or spray bottle.
8. Air purifying houseplants
Houseplants are an excellent way to improve air quality in your home as well as provide peaceful greenery. Choose easy to grow plants like aloe, peace lily, and mother in law's tongue. While they are not edible, these houseplants can be another aspect of your healthy living lifestyle.
Though they're not usually considered houseplants, you could try sprouting lemon seeds or ginger and turmeric root. If cared for properly, you could cultivate a lovely indoor plant that is edible.
9. Air plants and succulents
If you want the pleasure of gardening, but don't want a lot of work you can't get simpler than growing air plants and succulents. Both come in super fun colors and shapes and require minimal effort.
Go for edible succulents like aloe and stonecrop in your succulent garden, or skip the food and just make a miniature garden for fun with the kids.
10. Seed starting
Towards the end of the winter season, you can get your garden going early by starting your plants from seed. Think about trying something new this year or maybe even starting a few extra plants to sell.
Have you tried one of these indoor garden ideas?
Leave me a comment and let me know your favorite way to bring the garden inside!