35 Garden Markers Ideas & Images
As an Amazon Associate and member of other affiliate programs, I earn from qualifying purchases.
Garden markers are one of the most important things in your garden. Plant labels help you remember what you planted and where. Whether you're labeling individual plants or using garden row markers, there are tons of ways you can get creative with your garden markers.
When you're making your own garden labels, you can include as much or as little information as you want. Here are some things to consider putting on your custom garden markers:
Name of herb, fruit, or vegetable
Variety name
Date planted
Number planted
You should also make sure to record what you planted and when in your vegetable garden journal. You are keeping a garden journal, aren't you?
On this page, you'll find lots of ideas for making your own garden markers, decorative garden markers for sale, handmade garden markers, funny garden signs and markers, and more!
Feel free to pin any garden marker images that inspire you!
Metal Garden Markers Ideas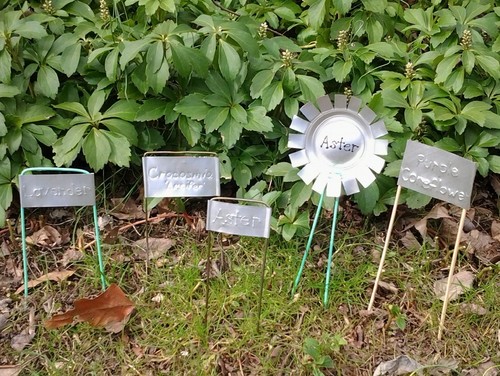 Be careful with aluminum cans! Here are some tips from the gardener who made these:
Ideas for plant tags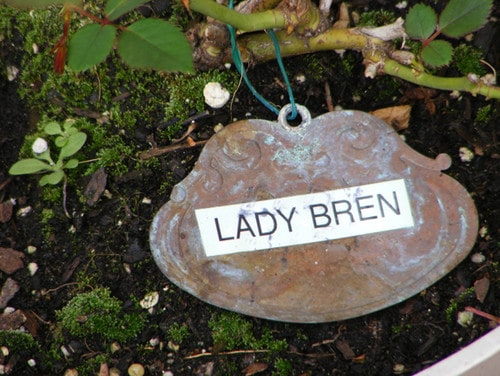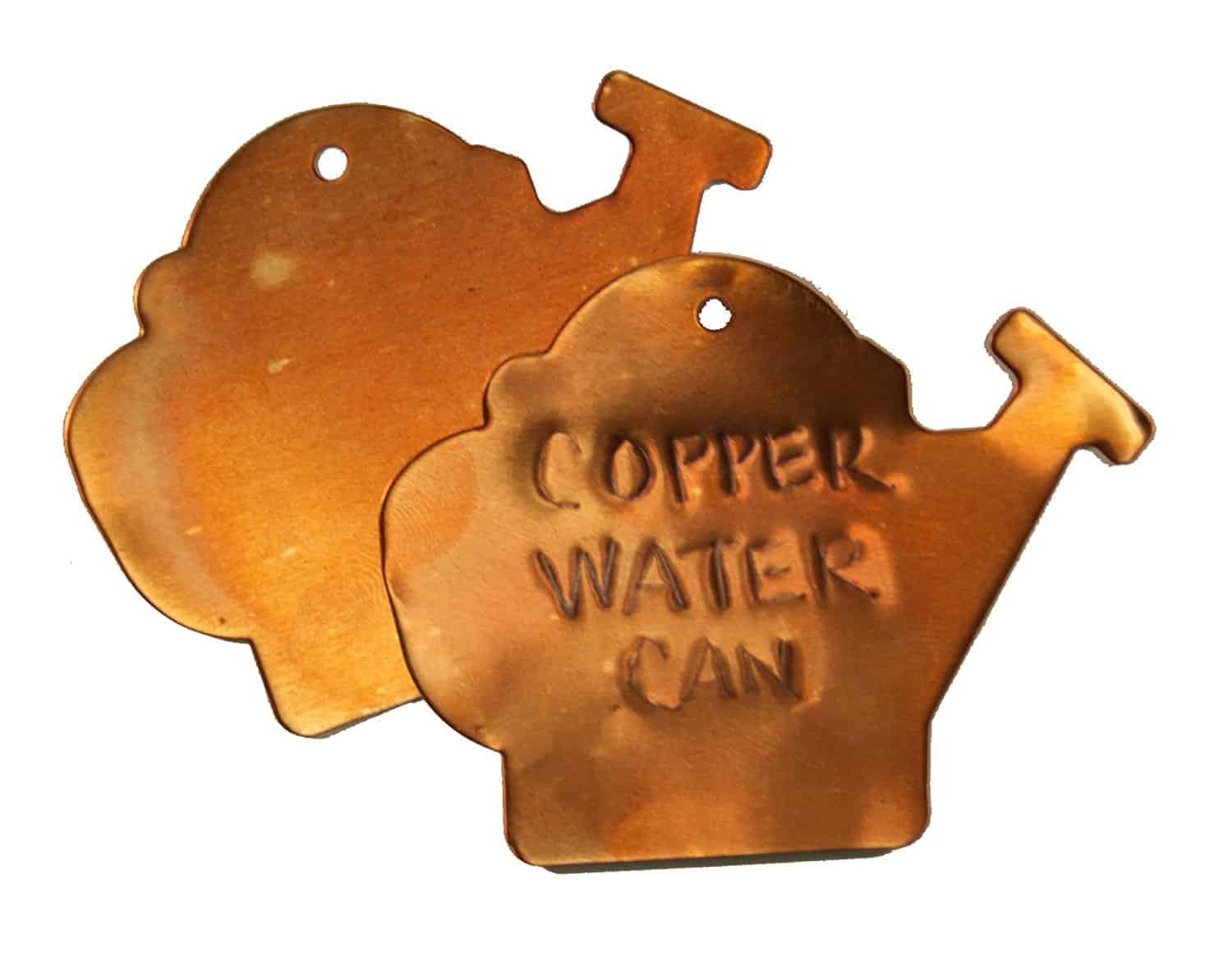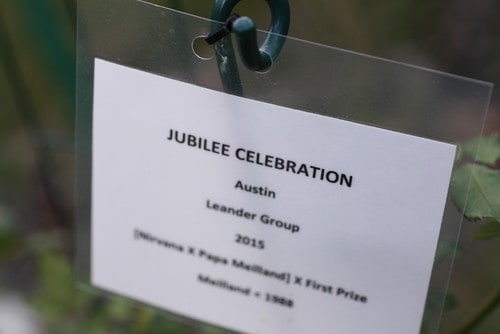 Pet tags hung on tent stakes! It couldn't be simpler! Engrave your own dog tags with this tool.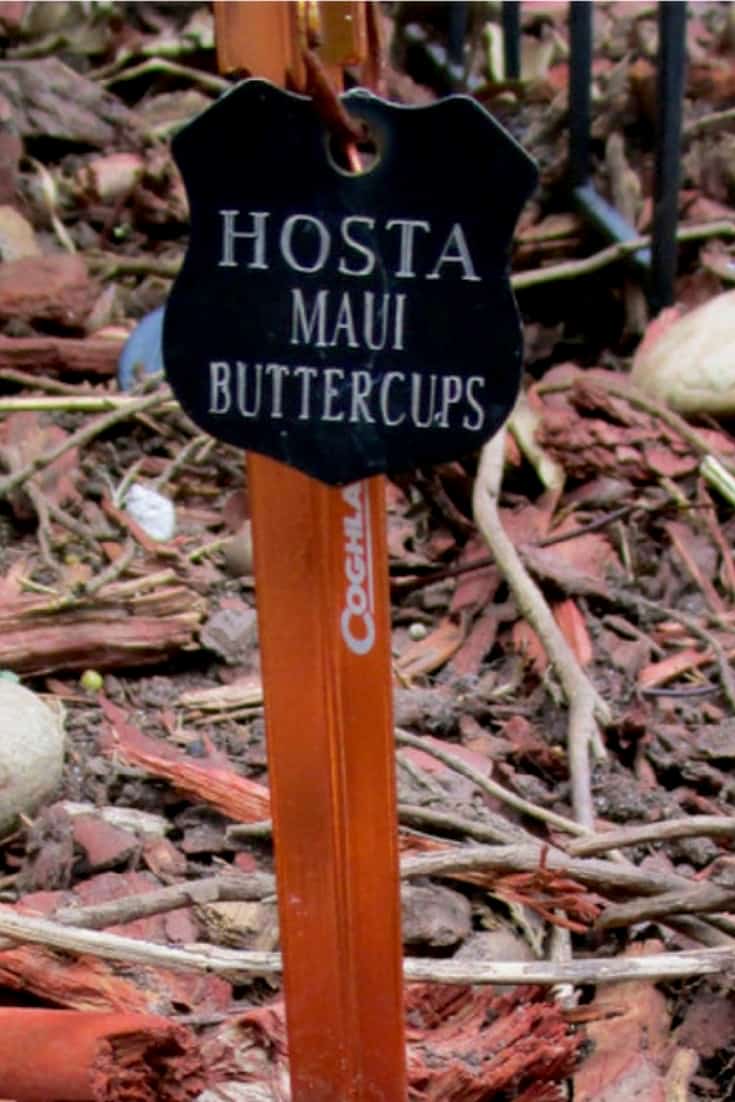 Nice and tall garden plant stakes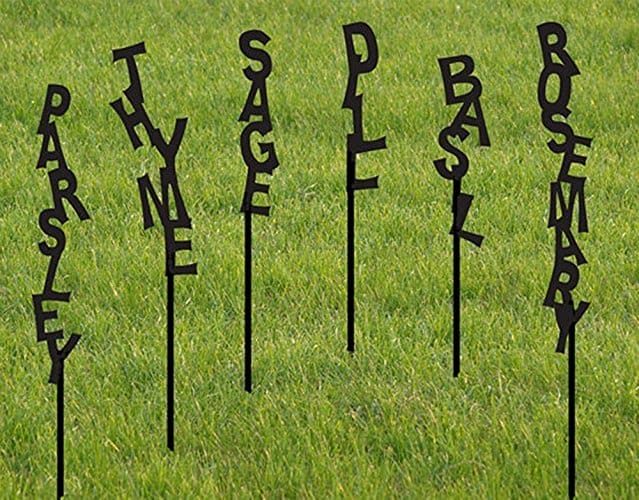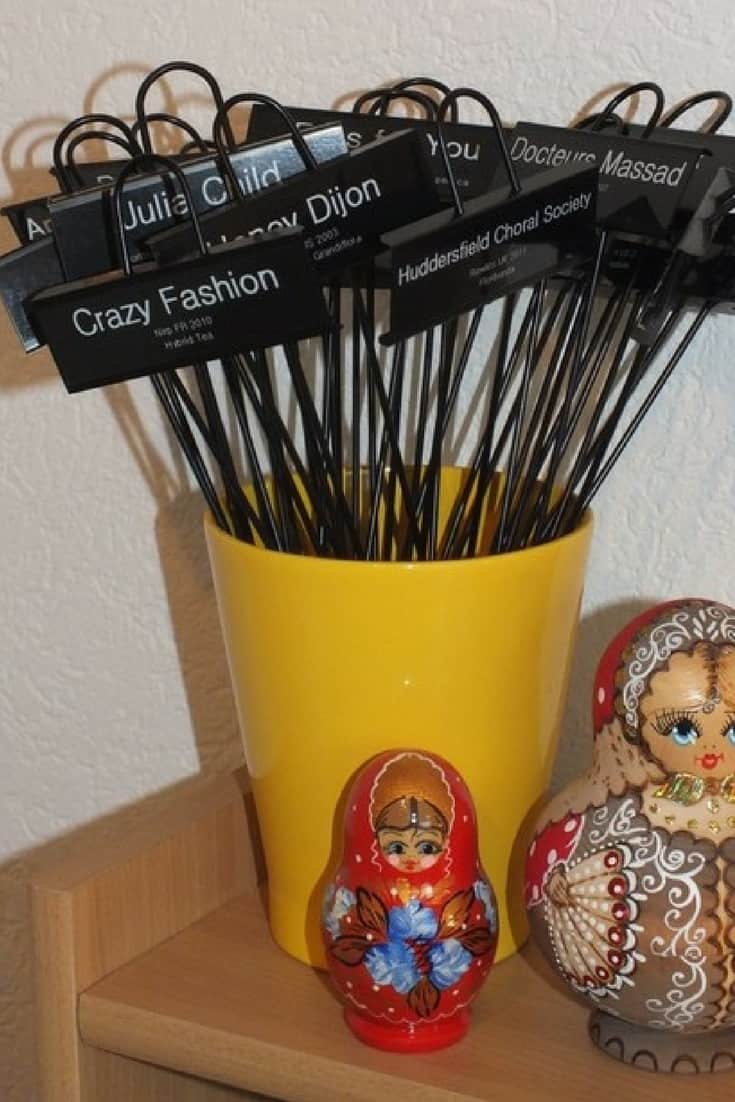 I love the simplicity of the black metal garden label stakes. Click to buy the markers and label tape and label maker.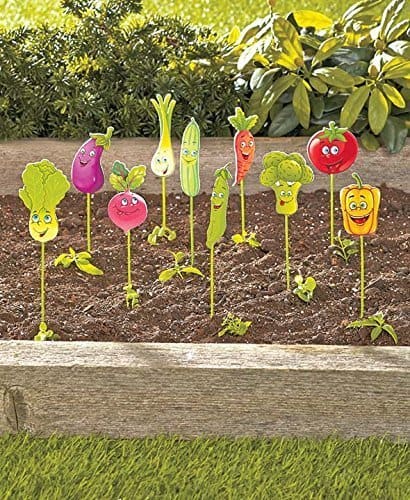 Customized garden markers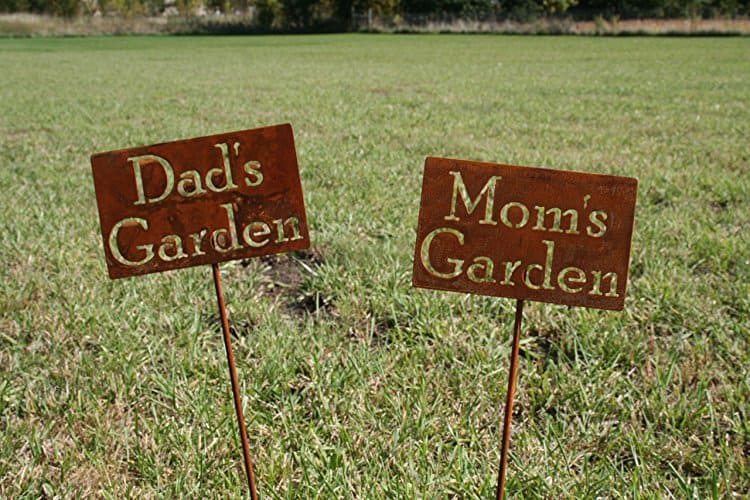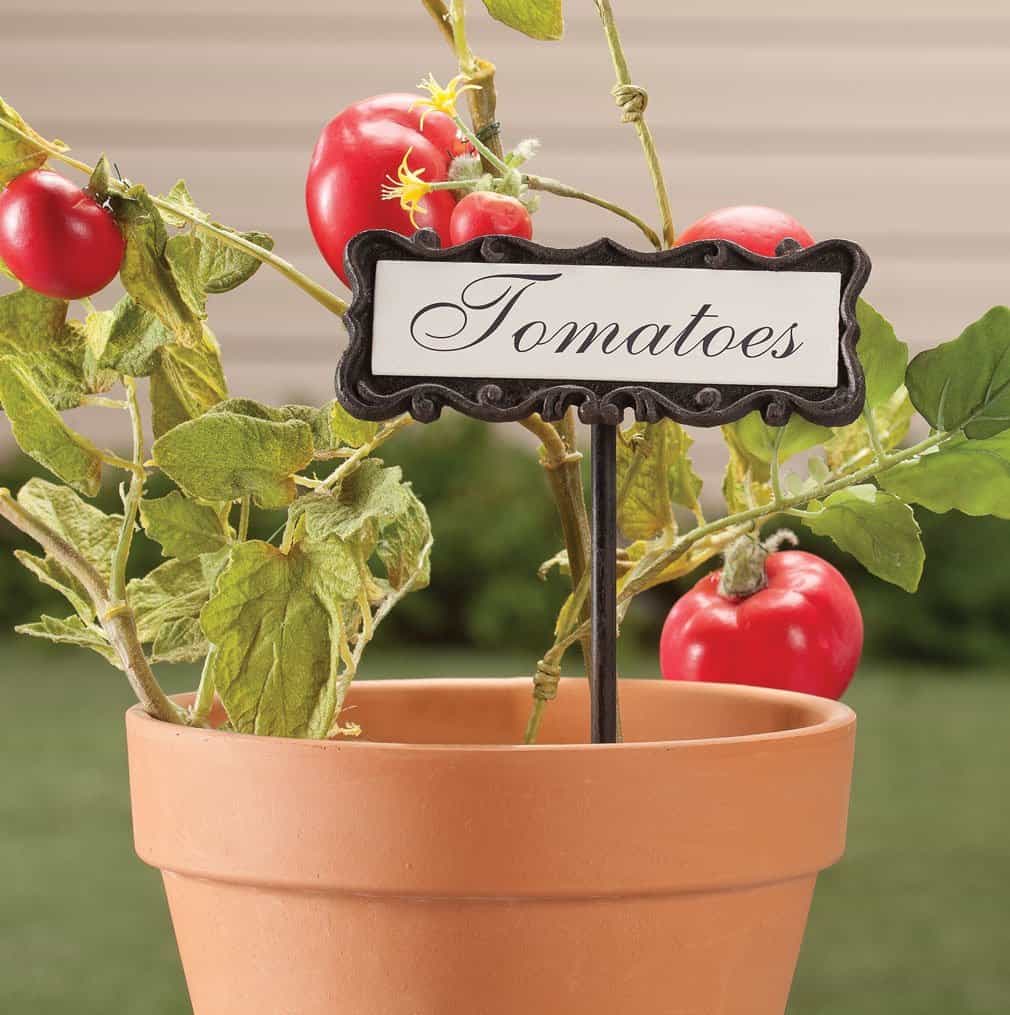 Surely you found some great ideas for garden markers on this list!
Which of these garden plant markers ideas is your favorite? Do you have another idea? Tell me in the comments!