20+ DIY Moss Decor Ideas For Spring
As an Amazon Associate and member of other affiliate programs, I earn from qualifying purchases.
From early blooming flowers to Easter and Saint Patrick's Day, there's tons of inspiration for decorating in the spring. And I love the fresh look of moss decor for adding color and life to a room.
Moss is easy to use for crafting and these DIY projects are so simple you can even get the kids involved.
Live or preserved moss?
When crafting with moss, you can choose to purchase preserved moss or live moss. Preserved moss is treated and dyed. It is not alive, but it's a great option for home decor because it gives the look of living plants without having to worry about keeping it alive.
But live moss is one of the easiest houseplants you can grow. It just needs a couple of hours of sunlight and light misting of water about twice a week. That's it!
When crafting with live moss, you just need to make sure it has a medium that will retain moisture to grow on, so switch out styrofoam for floral foam if you want your moss project to live.
There's nothing like adding a bit of greenery in your home to celebrate the arrival of spring and, live or preserved, moss decor is perfect in the modern farmhouse.
20+ DIY Moss Decor Ideas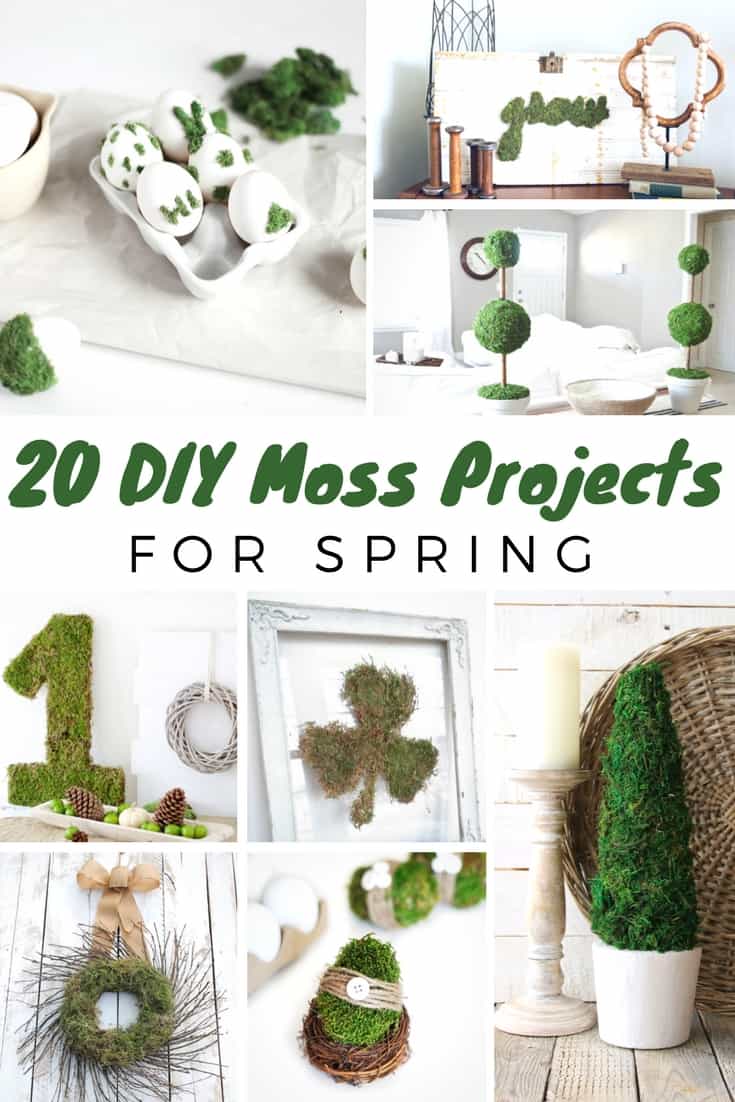 Moss is easy to find, both online and in brick and mortar stores, and affordable as well! The best part is you can create beautiful decorations with it and the variety is practically endless ranging from wreaths and monograms to wall art and mossy Easter eggs.
So today I'm sharing some interesting DIY moss decor projects for spring that look absolutely amazing and are a cinch to make.
Moss Ball Tutorials
Let's start with a super simple moss ball project. Jessica at Fantabulosity makes this moss ball arrangement with a styrofoam ball and preserved moss. It's super simple and makes a cute rustic farmhouse decoration.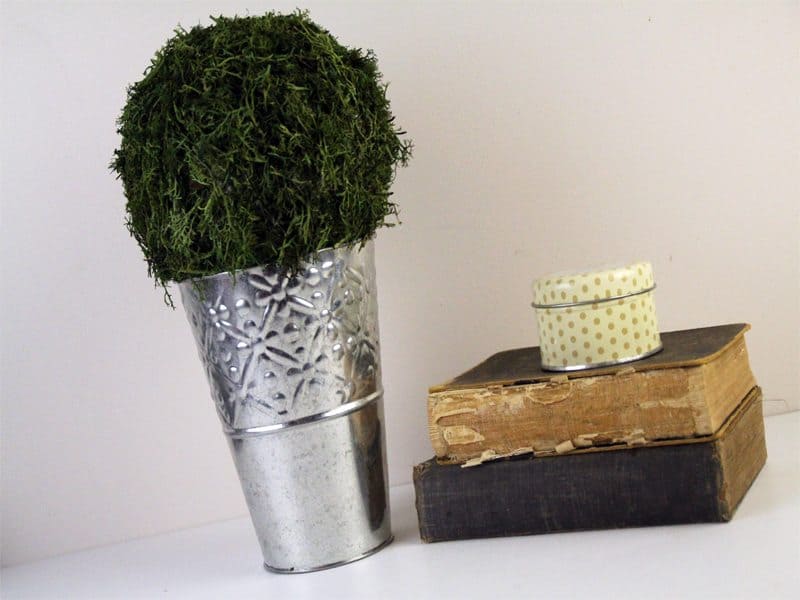 Did you know you can make a living moss ball if you switch out the styrofoam for floral foam? Get instructions for that project here.
Here's another way to use textured moss balls from Bobby at Stone Gable Blog.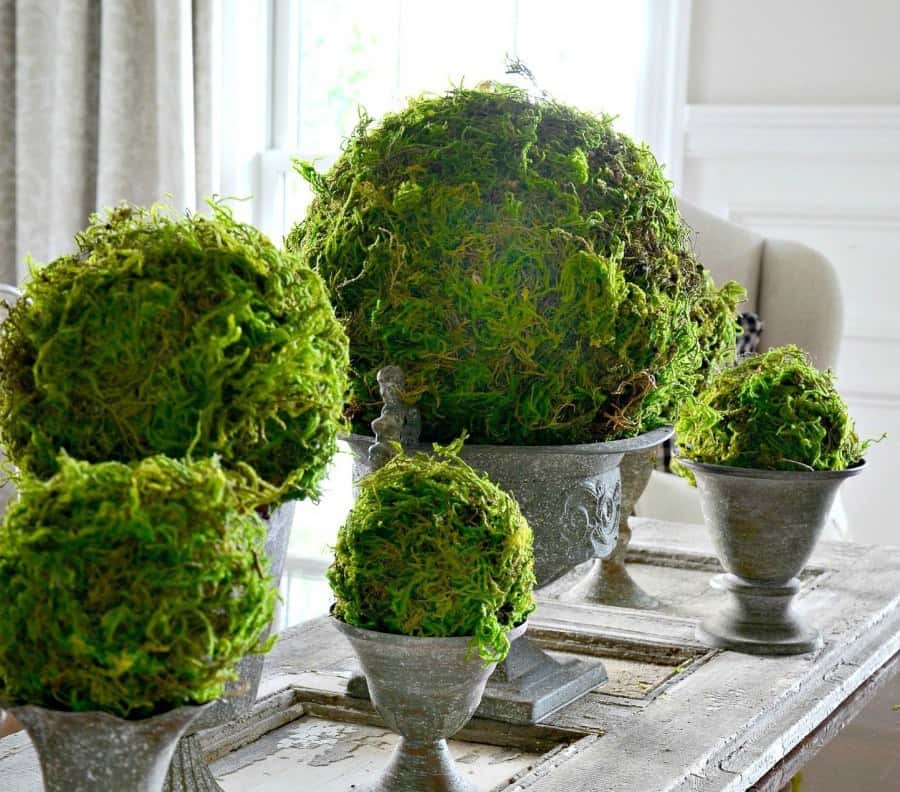 I love this idea for using moss balls from Courtney at Crafts by Courtney.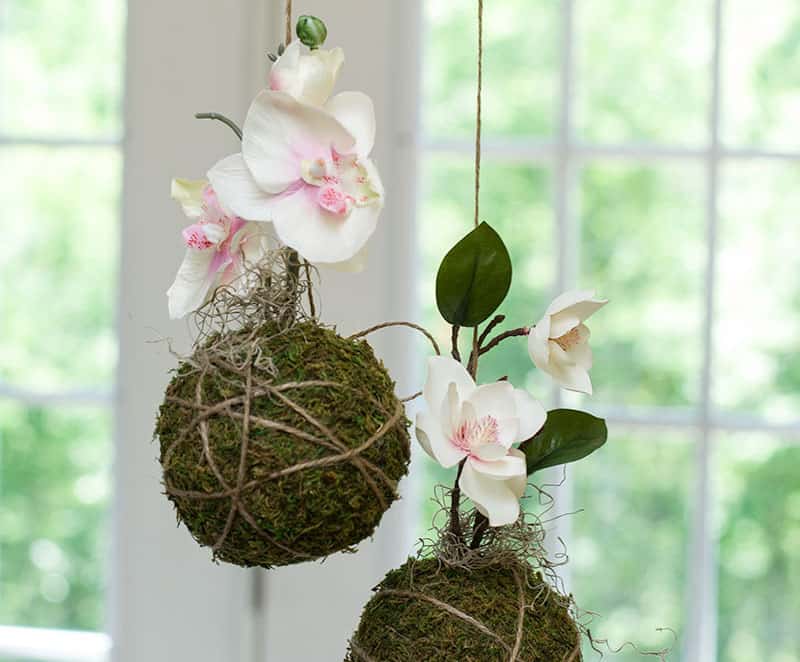 Moss Letter DIY
Make your own moss-covered letter. I love this one! Melissa at The Happier Homemaker repurposed an old monogram letter she didn't use anymore by covering it with preserved moss. Great idea!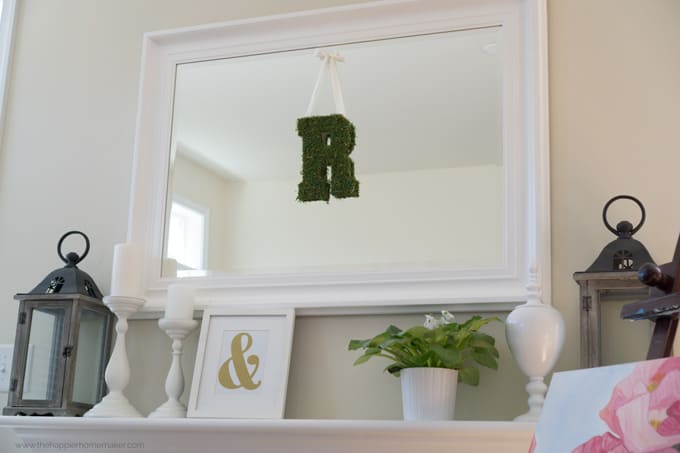 Here's another moss letter DIY tutorial from Jenna Sue Design. This one is larger and makes a beautiful statement.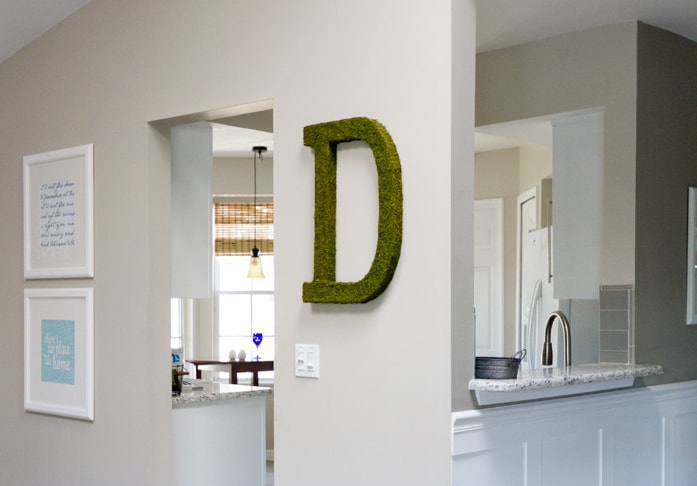 Moss Numbers
If monograms aren't your thing, maybe you have a number that is special to you and your family. Maria at Pastel and Macaroons chose the number 1 to celebrate her son's birthday with a woodsy theme.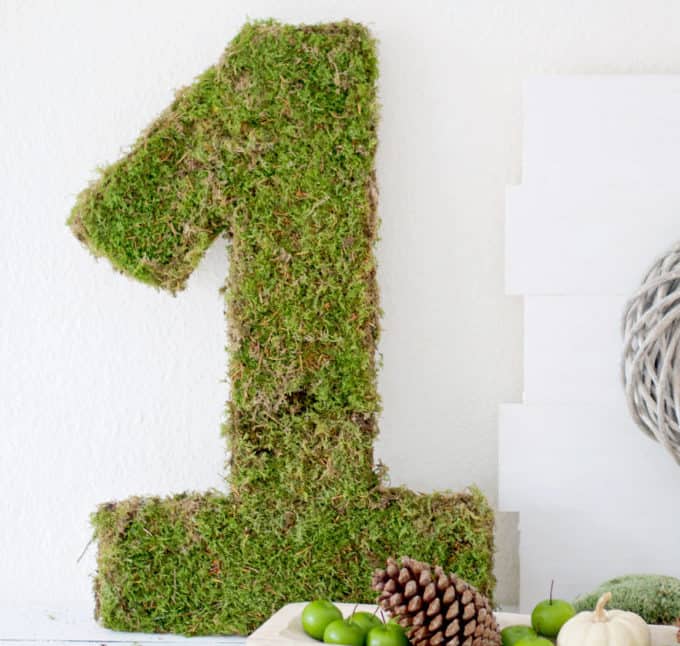 Moss Covered Picture Frame
Have a picture frame you're not using? Cover it with moss for a fresh look! Learn how at A Cultivated Nest.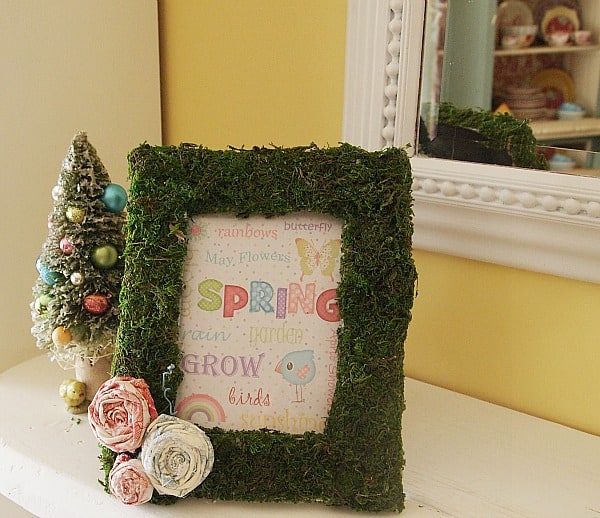 DIY Moss Art
I love this idea! You can make this art with any word. I love the word 'grow' of course, but you might choose love, home, family, or spring!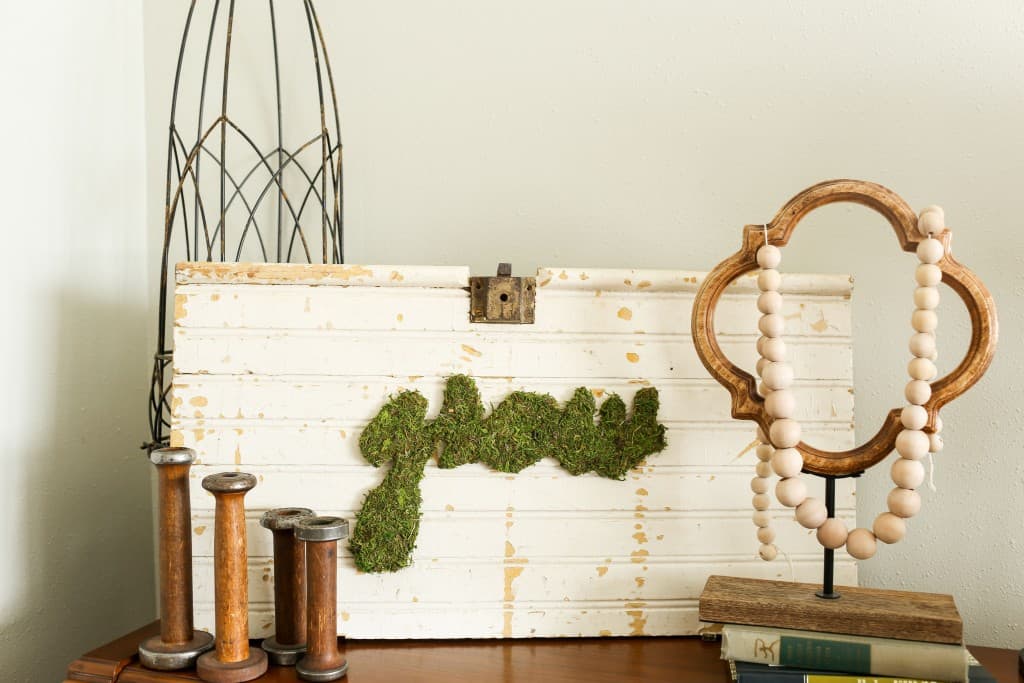 Here's another way to make wall art with moss. I love the bright blue accent color Katie at Mountain Modern Life chose!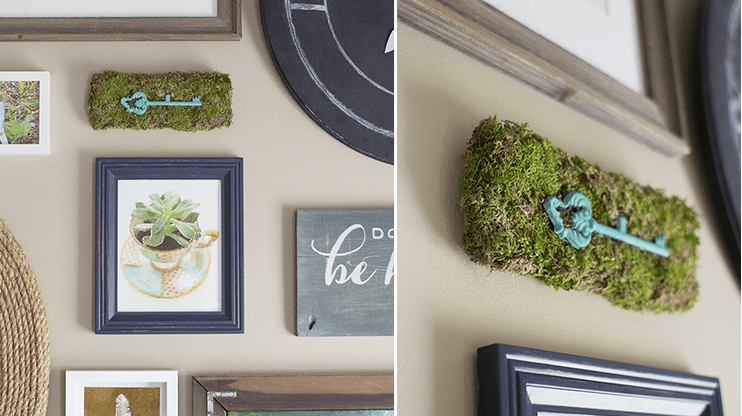 I love the addition of moss to this wall plaque from Heather at Craft and Tell.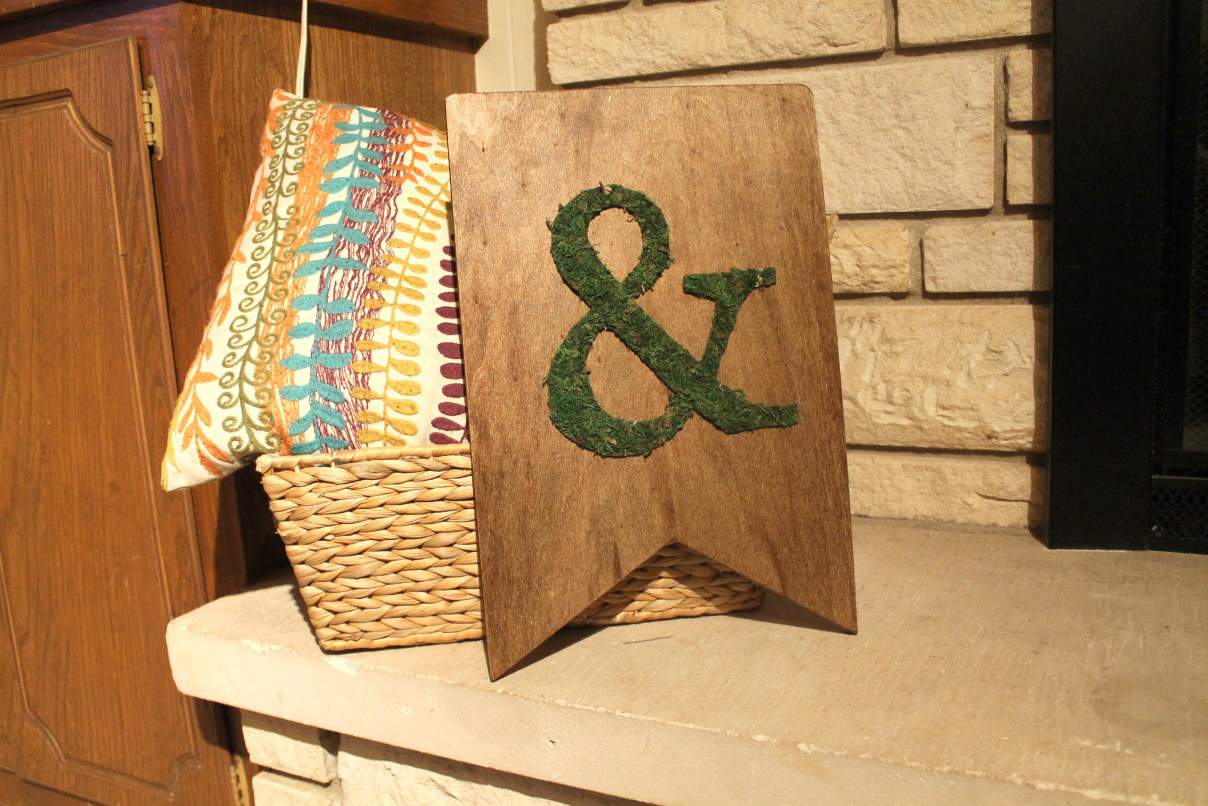 Moss Topiaries
Moss ball topiaries would make perfect modern farmhouse decor. And they're so simple to make! Similar topiaries cost over $100 to buy online, but Liz Marie made hers for much less!

Here is another great farmhouse style moss topiary project from Krista at The Happy Housie.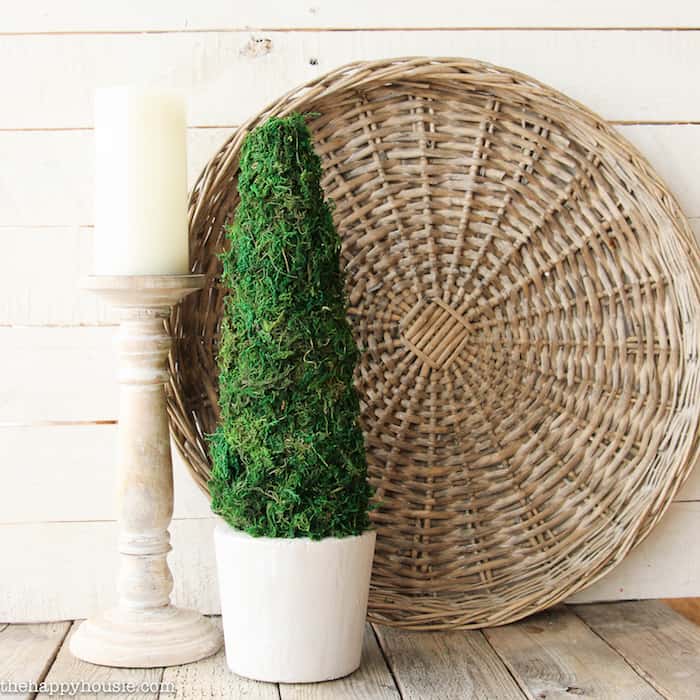 Moss Eggs
These moss eggs are really cute. They're the perfect farmhouse-y Easter decor! Sara at Twelve On Main let the kids help her with this spring project. What fun!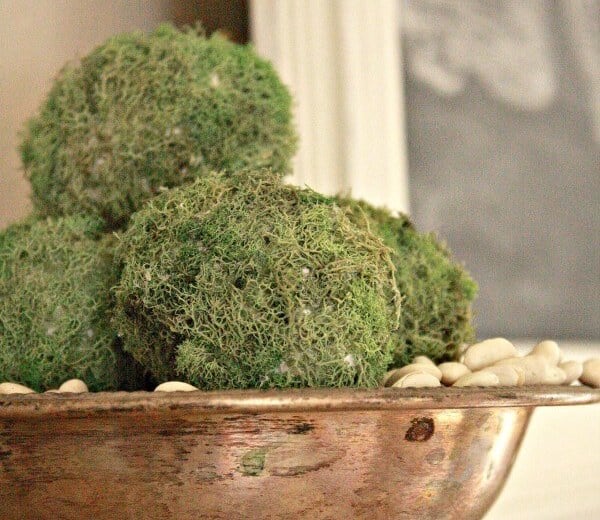 Add a little flair with this design from Liz Fourez at Love Grows Wild.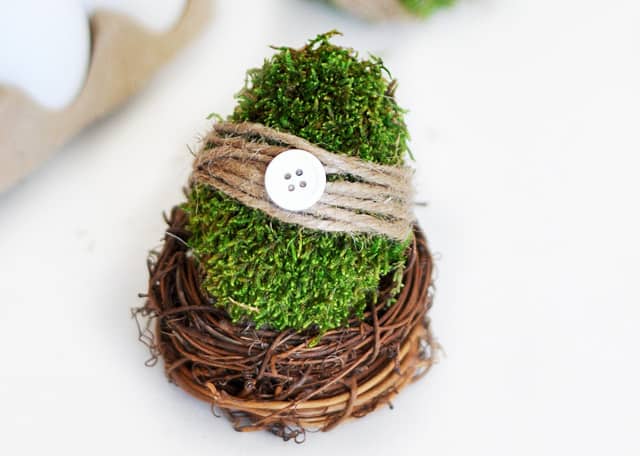 And how cute are these moss accented eggs by Caitlin at The Merry Thought? Super cute!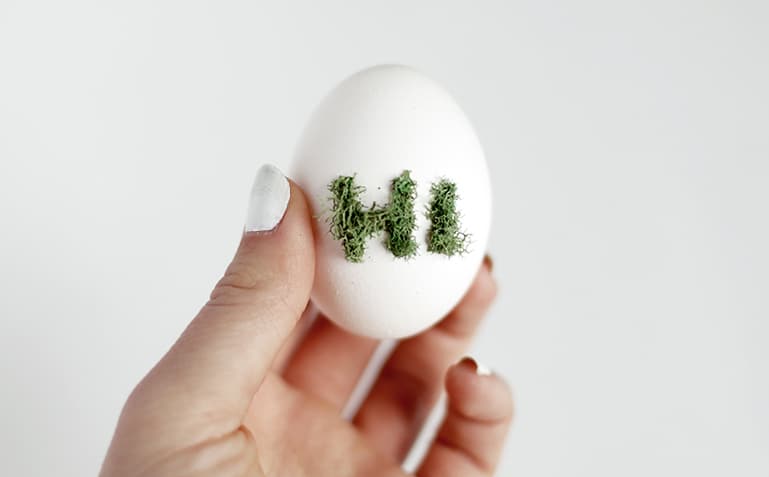 Moss Bunnies
How adorable is this moss bunny banner from Twine and Table?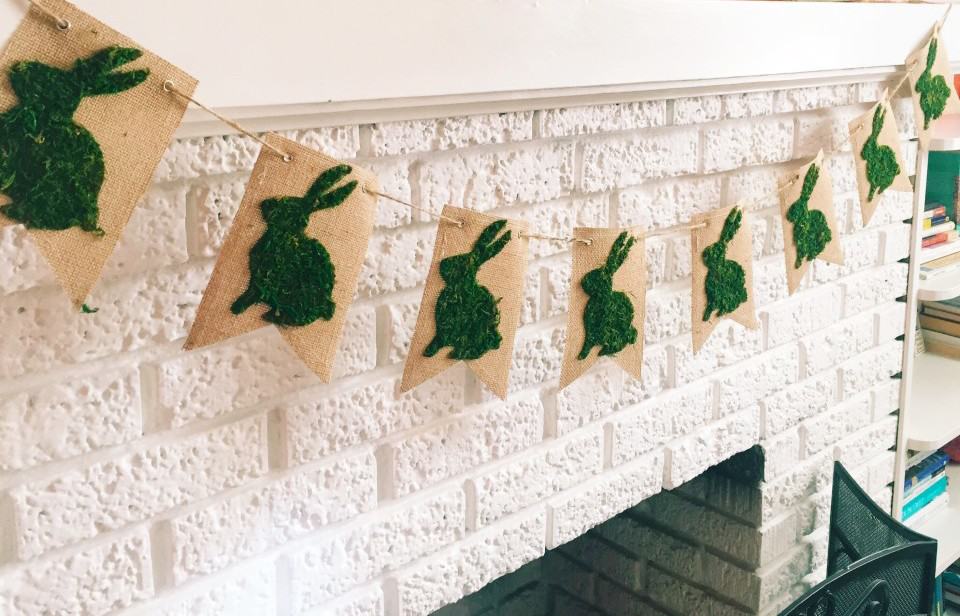 Here's another way to make moss covered bunnies from Carol at The Red Painted Cottage.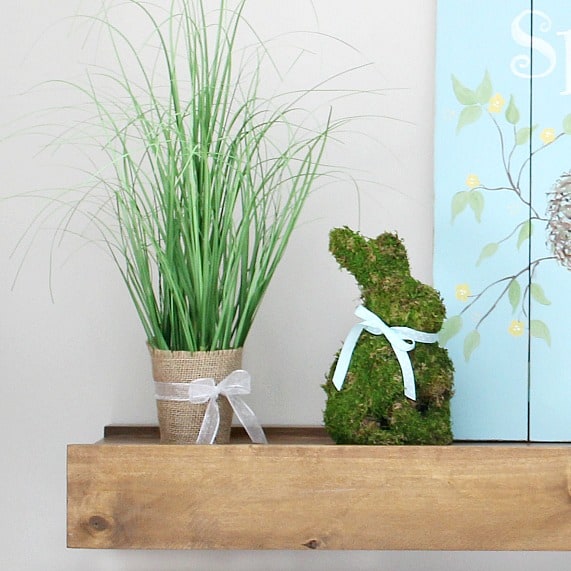 Moss shamrock
Farmhouse holiday decor is always simple and clean. I love this shamrock moss project for St. Patty's Day from Amy at Show and Tell U.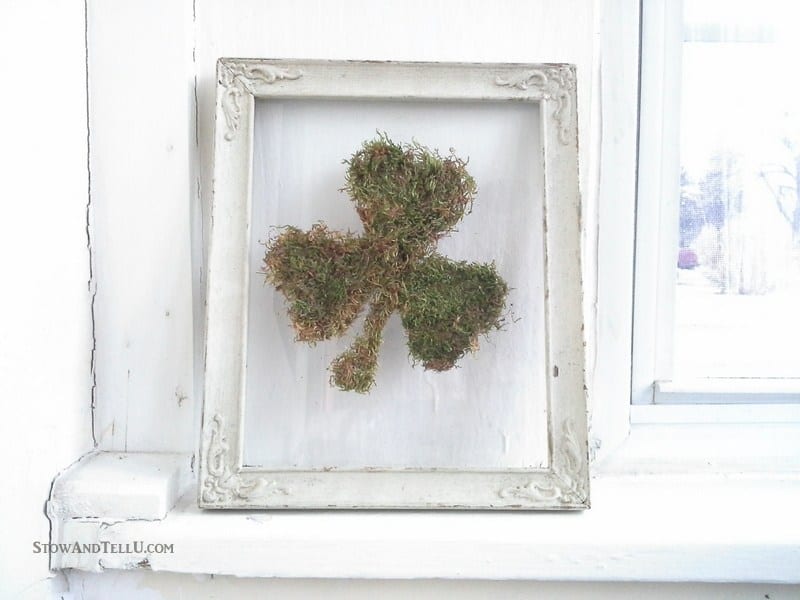 DIY moss wreaths
Making one of these moss wreaths would add the perfect touch of spring to your front door.
I really like the addition of the twigs in this project from Allison posted at Wife In Progress Blog.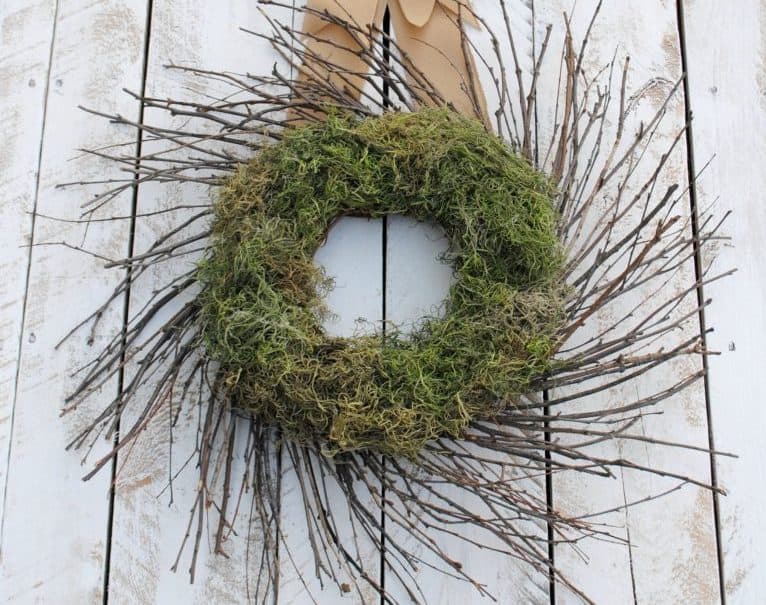 Queti at Fancy Momma adds some colorful felt flowers to her moss wreath.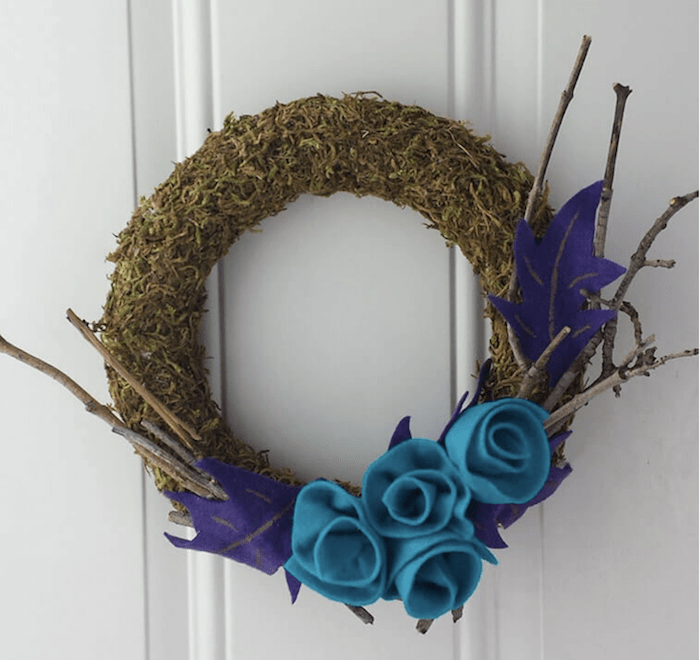 It doesn't get more spring-y than this tulip and moss wreath from Marie at Make It Fun.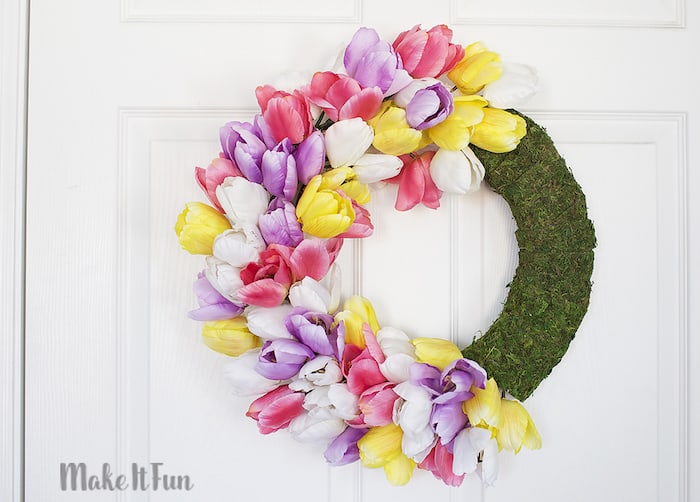 How will you be using moss decor this spring?
[mailerlite_form form_id=5]