DIY Fire Starter: Easy To Make And Burns For 30 Minutes!
As an Amazon Associate and member of other affiliate programs, I earn from qualifying purchases.
We love hanging out around the firepit. One of my favorite things to do is lean back in an Adirondack chair with a cold brew and cozy fire to warm the toes. But sometimes getting a fire going in the pit is a frustrating task.
While hubz is sent hunting and foraging for branches like a woodchuck, the rest of the family is hunting down anything to use as a fire starter.
So this year we prepared ahead of time. We gathered fallen trees and branches and built a wall of logs near the firepit, and we made these easy DIY fire starters.
These little things are so easy to make, and I already had all the supplies I needed to make them in my house.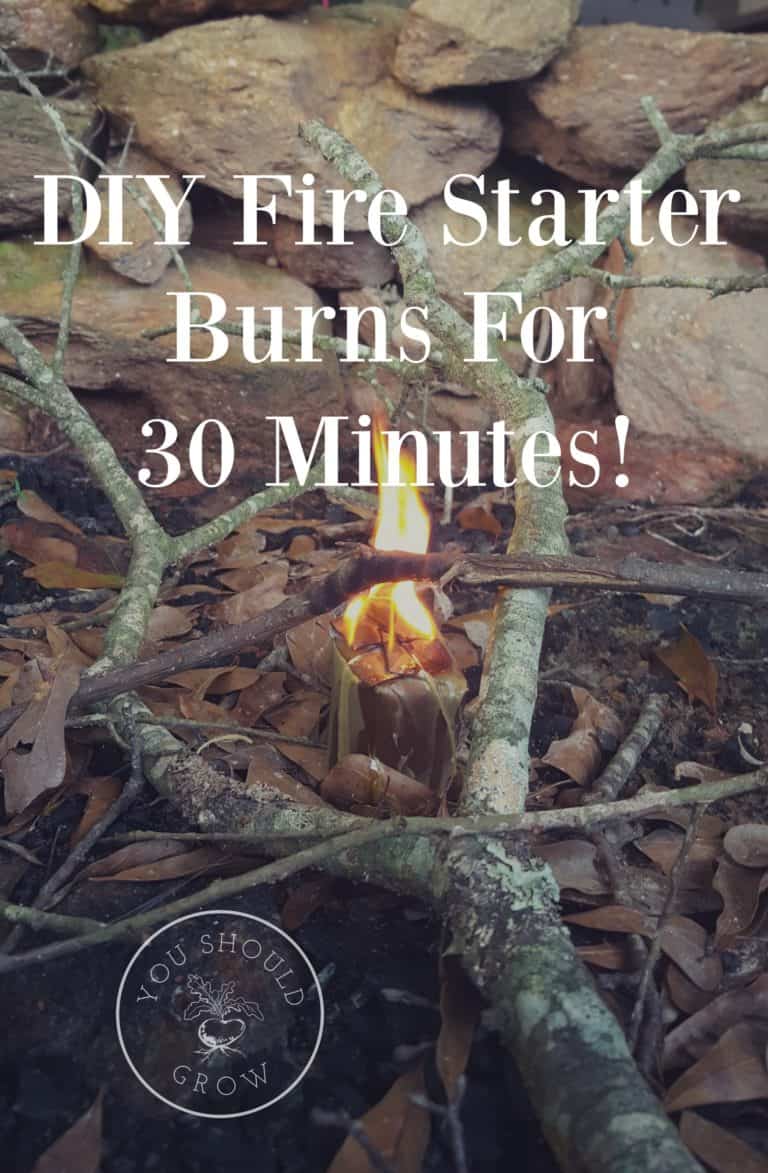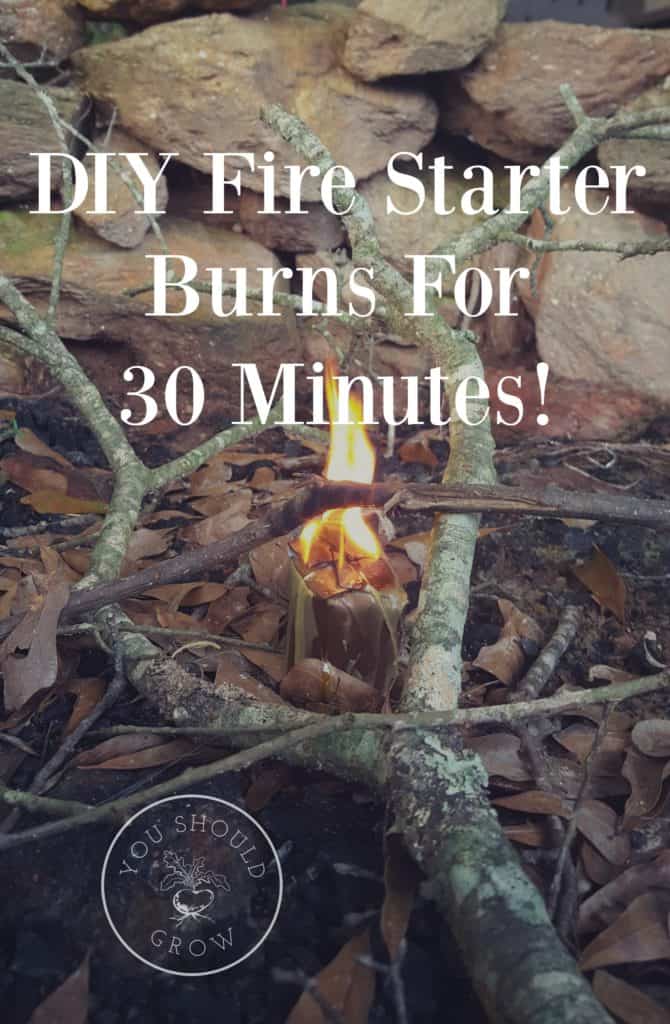 Gather supplies
Toilet paper rolls
Laundry lint
Old candles or other wax
String
Scissors, wax paper or foil, sauce pan
Make the fire starters
Cut and fold one end of the toilet paper roll.
Fill the toilet paper roll with laundry lint then cut and fold the other end.
Use string to tie up the ends and provide a wick.
Melt wax.

I placed an old candle in a saucepan filled with water and heated water til boiling. I added more used wax until I had enough to dunk the fire starters.

Dunk the fire starters in the melted wax holding them by the string.
Repeat dunking and/or pour wax over fire starters until they are well coated.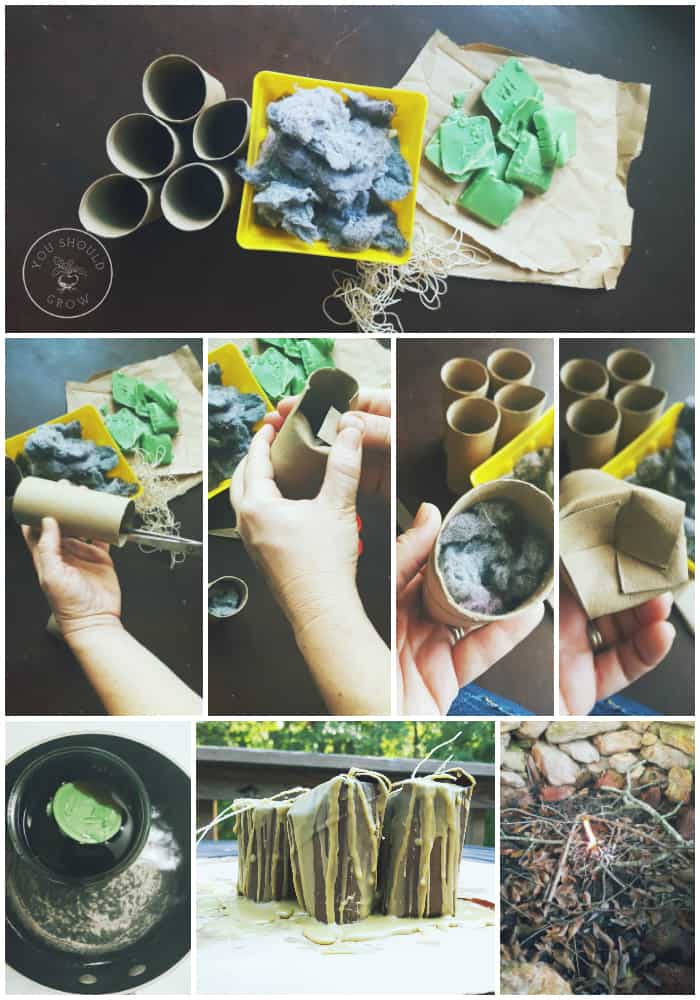 Once they are cooled, they will store until needed. I couldn't wait to use it, though. We took it out to the firepit and laid a few sticks for a tiny fire. It was hot, but we roasted burned marshmallows anyway.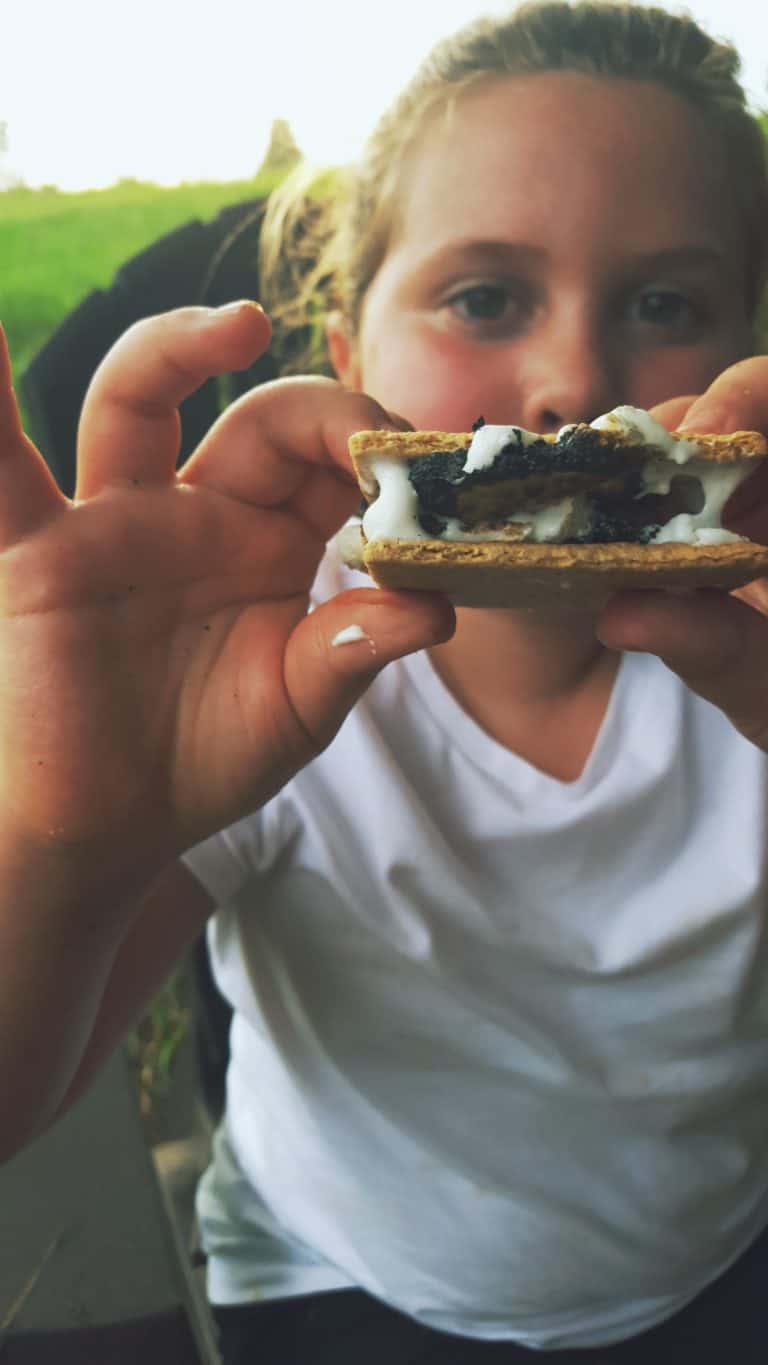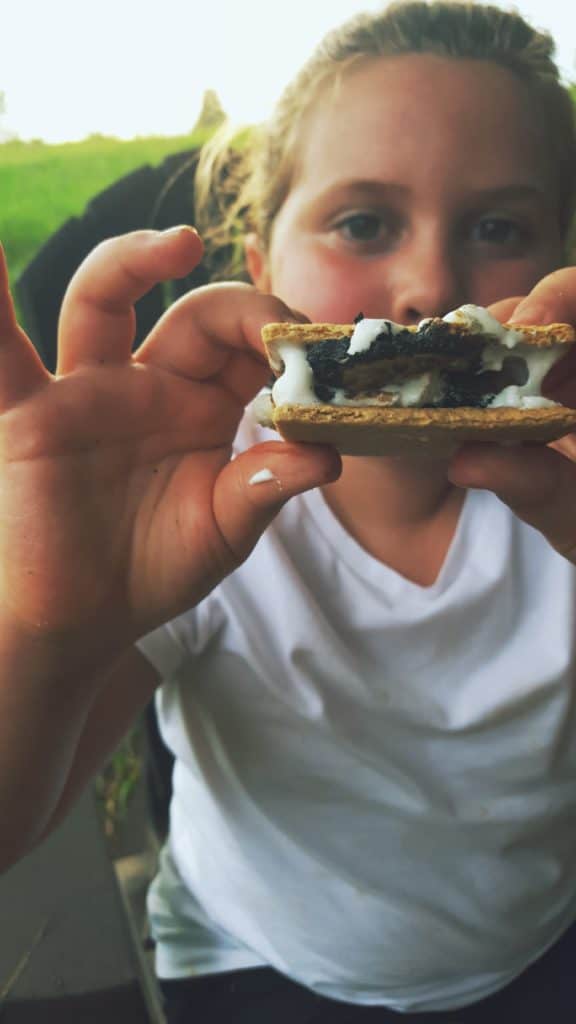 The fire starter was easy to light with the extra string for a wick. It lit up within seconds and stayed lit for a good 30 minutes.
I like that this is made of things that otherwise may have been thrown out. It's not trash to treasure… it's trash to useful.
Ready to take your campfire cooking beyond smores?
Here's a great tutorial for cooking on an open fire.
How about making Rob Roy Cookies? Or some baked brie? Mmmm
What's your favorite dish cooked over a campfire?
[mailerlite_form form_id=5]