Spruce Up That Pumpkin! 20 Modern Pumpkin Crafts
As an Amazon Associate and member of other affiliate programs, I earn from qualifying purchases.
Fall is a time for everything pumpkin! Whether it's flavoring your favorite latte or adding color to your front porch, pumpkins have many roles in fall festivities. In this post, I'm sharing 20 modern pumpkin crafts for everything from decor to party favors.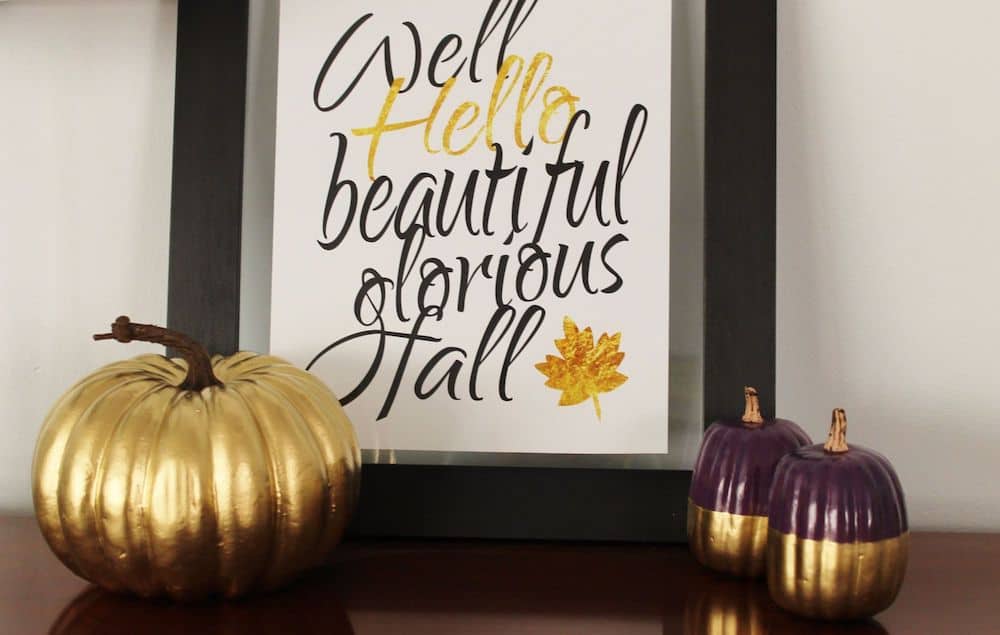 Photo Credit: "DIY Painted Pumpkins" by Splendry
I'm a sucker for taking something inexpensive and making it look like I spent money on it, aren't you? I'm like "Oh you love those pumpkins? Aren't they fabulous? "… and then I spill the secret because I do love to show off my mad frugal-creative skills! (HA!)
That's exactly what the DIY Painted Pumpkins from Splendry are all about: taking inexpensive pumpkins and turning them into works of art. If you love these purple ones, you have to hop over to see the turquoise and silver pumpkin her mom made! It's stunning and is the perfect fall accent for homes near the ocean. Read the full tutorial HERE.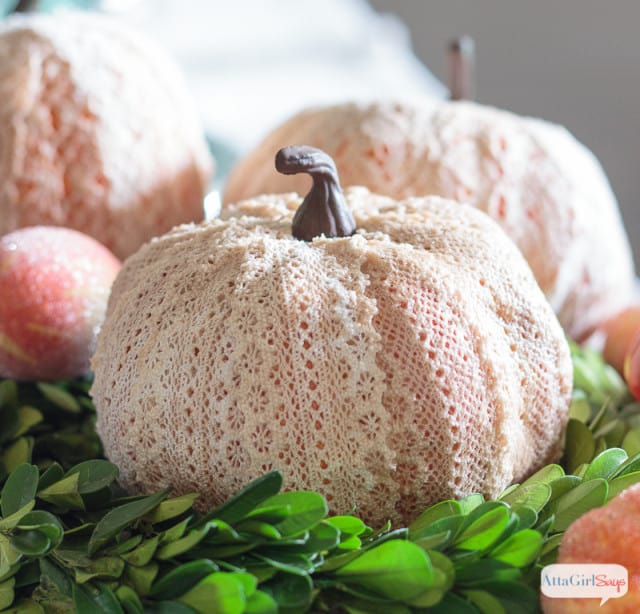 Photo Credit: "Decoupaged Lace Foam Pumpkins" by Atta Girl Says
Atta Girl Says that real pumpkins are awesome, but they're not reusable year after year. That's why she made it her mission to take those tacky plastic pumpkins you find at the dollar store and turn them into something breathtaking! What a successful project!
Her decoupaged lace pumpkins are beautiful! I love how you can still see the colorful orange pumpkin(s) behind the lace. I think this project does a great job of hiding the fact that the pumpkins aren't real. I mean, when I look at them, it looks like real pumpkins have been covered with a lace sleeve. I'm in love! Hop over to learn how to Decoupage foam pumpkins with lace HERE.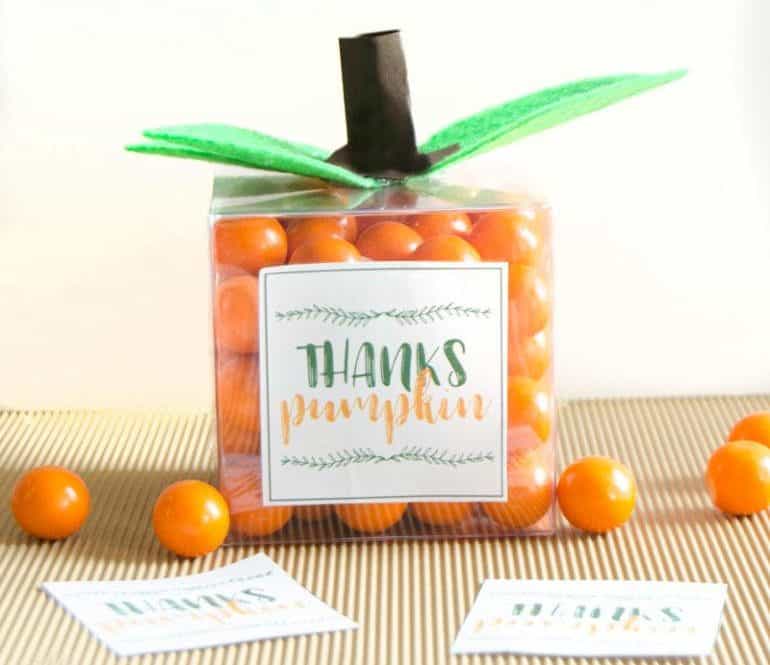 Photo Credit: "DIY Pumpkin Party Favor" by Love The Day
"Thanks, pumpkin" is such a sweet little phrase. If you've never called a loved one pumpkin' now's the time! "Pumpkin" is right up there with "pookie" "honey" or "sweetie" in my book!
This cute party favor from Love the Day is filled with orange gumballs but I would go that extra mile to fill it with healthy homemade gummy pumpkins since they are a great alternative to sugary treats. Grab the full tutorial for this sweet party favor HERE.
20 Fall Pumpkin Crafts
Are you looking for MORE great pumpkin ideas? Click on the links to check out 20 pumpkin crafts below! Don't forget to let my friends know you found them at You Should Grow!
Disclaimer: Never use blogger photos without permission. Permission to use the photos included in this article were obtained via the Craft and Food Roundup group. Links were submitted by blog owners/representatives and are being used in accordance with the group.