Reduce, Reuse, Recycle: Simple Changes That Make A Big Difference
As an Amazon Associate and member of other affiliate programs, I earn from qualifying purchases.
As part of my journey to homesteading, I'm focusing on ways to reduce, reuse, and recycle without feeling frustrated about the changes. Since old habits are hard to break, I know I've got to take baby steps if I really want to succeed. Luckily, I've found that simple changes can make a big difference.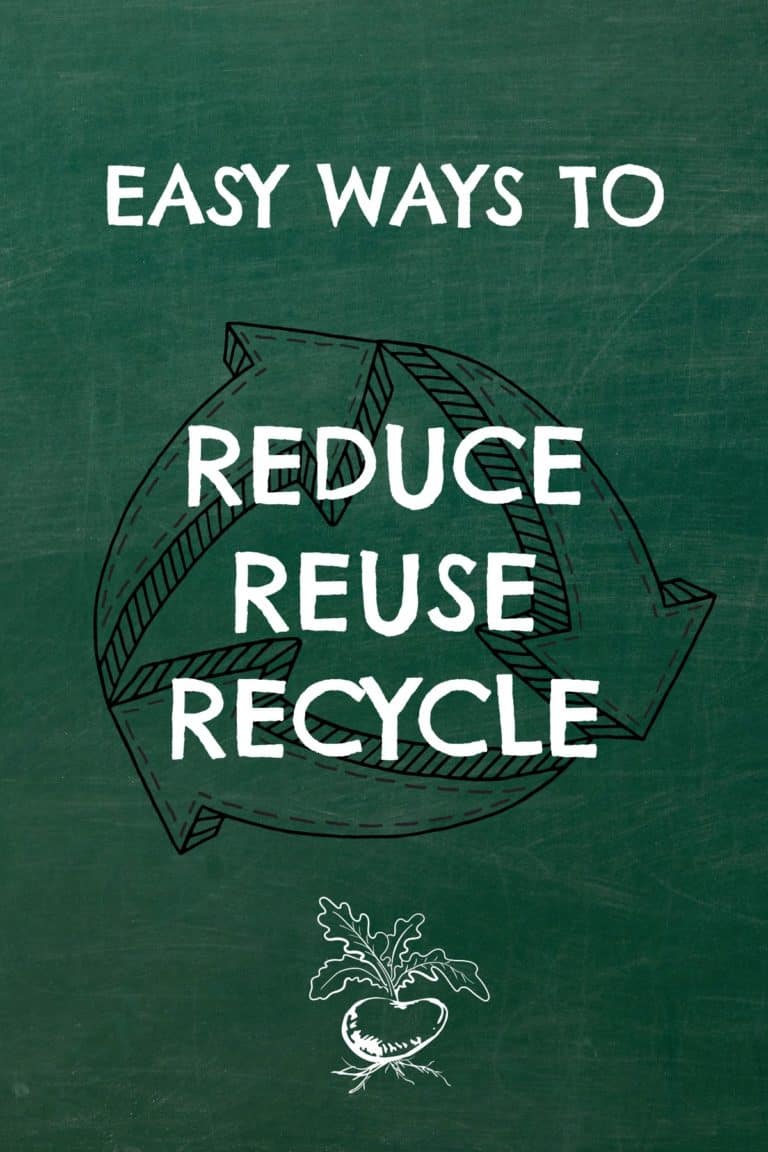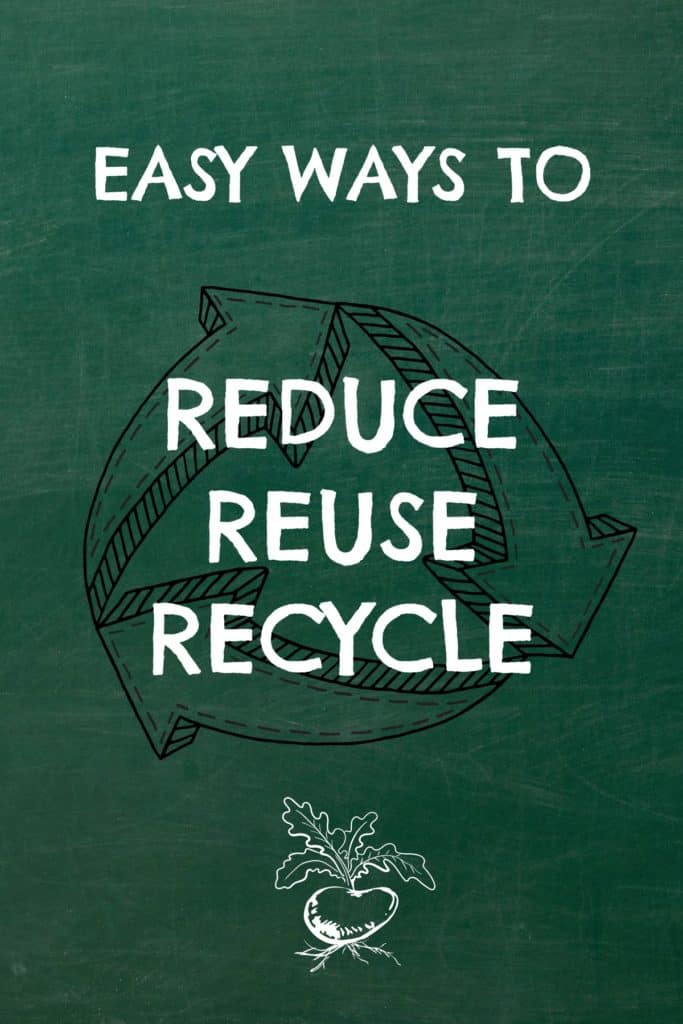 Reduce
My favorite way to reduce spending is to grow food at home. Besides gardening, I hope to add chickens and goats to the farm one day. Fresh eggs, meat, and cheese? Yes, please.
An important part of growing food is learning to preserve the harvest. I am currently practicing canning, freezing, and dehydrating our vegetables. I also want to clean out an area in the basement to store root crops and winter squash.
When I go grocery shopping, I focus on the perimeter of the store to minimize the amount of packaged and processed foods that come home. One day, I'll make my own pasta and bread and decrease packaged foods even more.
Keeping summer fun at home means not spending money on entertaining the kids. Our kids love crafts, playing in the water, and watching movies. We are lucky to have lots of land and a creek for the kids to play in, and we also have a tiny projector to watch movies on the wall. It's kinda like the movies and a lot cheaper.
Reuse
I drive hubz crazy sometimes saving junk that he wants to trash. But I get these brilliant ideas turn junk into something useful. And sometimes I actually do them. 🙂
Make toilet paper rolls into fire starters.
Reuse glass jars for drinks, storage, and vases.
Get creative. Vintage furniture and dishes can be repurposed as garden decorations.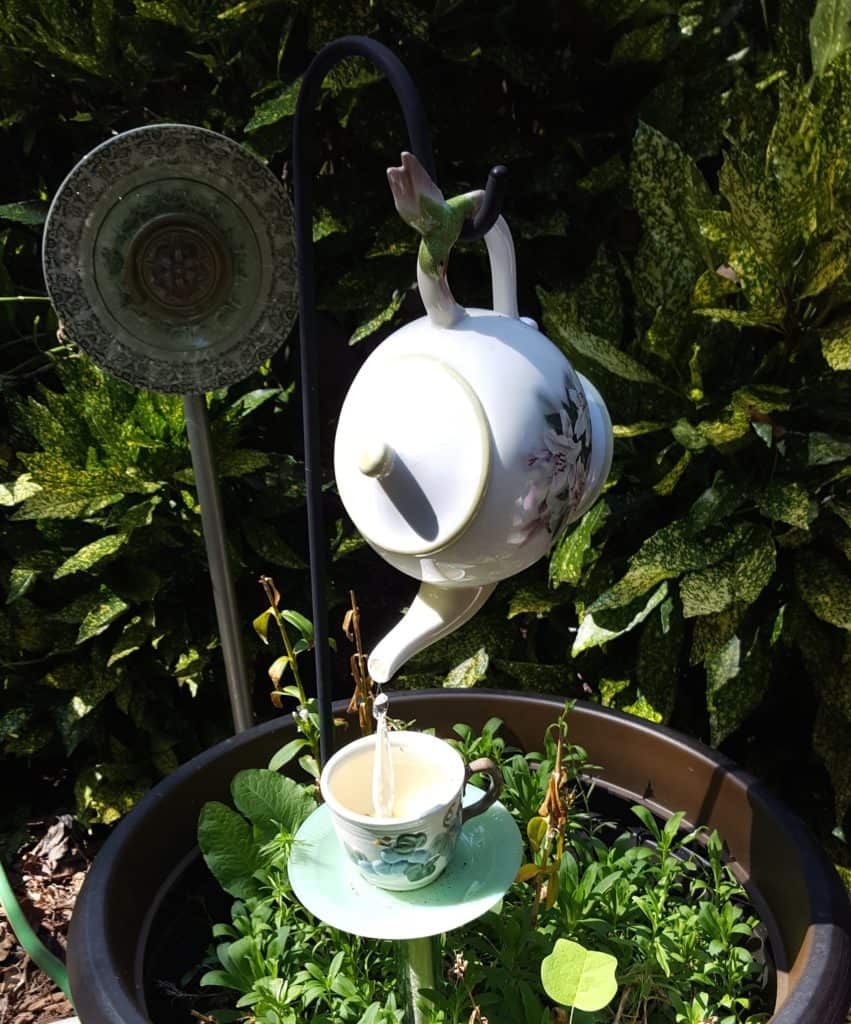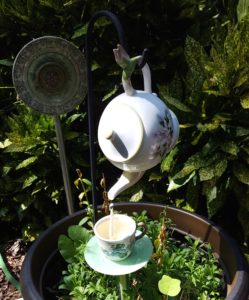 A big change I've made is taking reusable bags to the store. I use this set which includes 6 'huge' grocery bags, 2 produce bags, an insulated bag, and an adorable tote for it all.
Score! The tote can also carry wine bottles!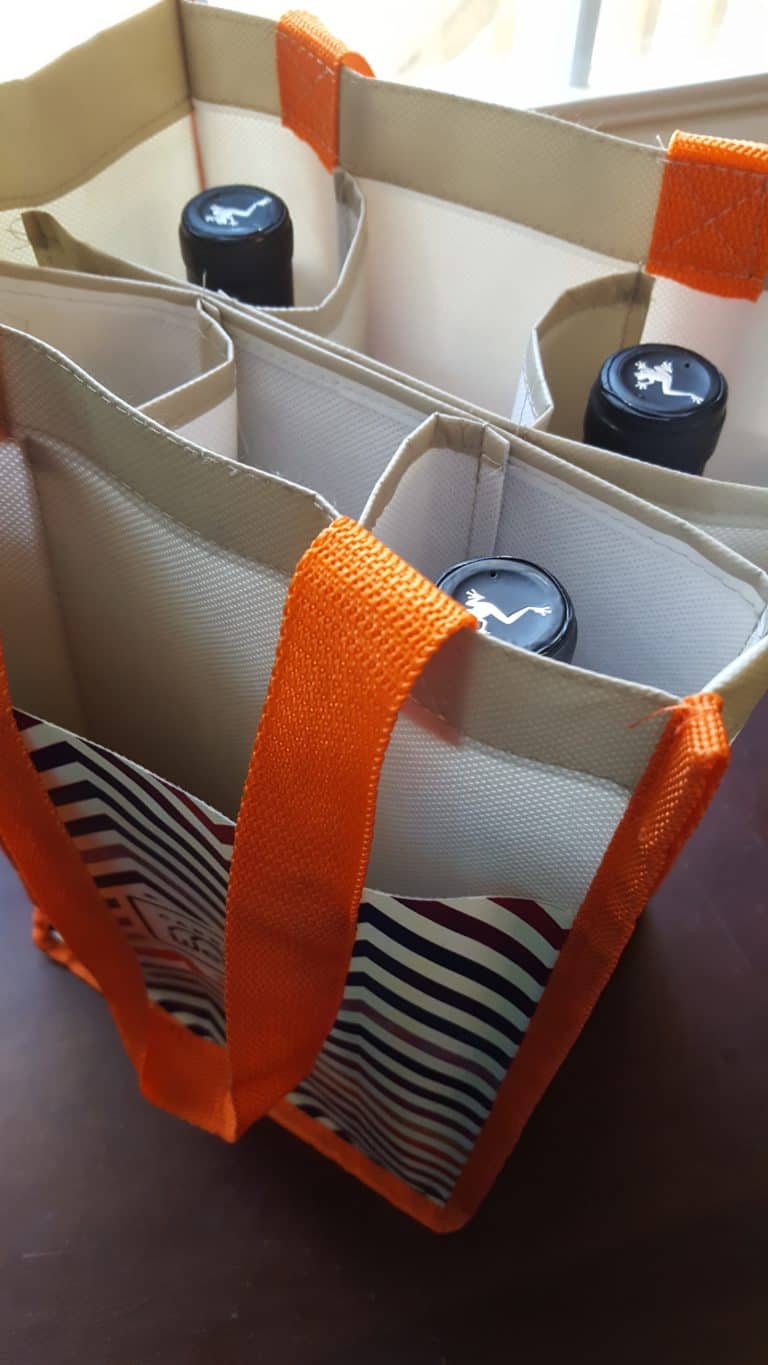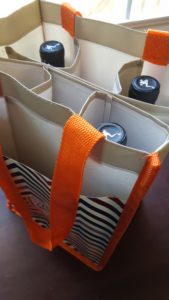 Recycle
For everything we can't reuse at home, there are many ways to recycle:
Take advantage of trash recycling for plastic, glass, and aluminum.
Find a local thrift shop that supports a good cause and donate old clothes, toys, linens.
There are several options for recycling cell phones and other electronics that support veterans and the homeless.
Habitat for humanity accepts paint and building materials for donation, but you can also recycle paint.
More ways to reduce, reuse, and recycle
Sometimes it seems like eating fresh produce is too expensive, but it doesn't have to be! Check out these thrifty tricks for clean eating.
Power bills are a big part of monthly expenses. Start reducing that burden by getting an energy audit and learn how to power your life with clean energy.
Kids grow like weeds! Keep them dressed without going broke. Buy used kids clothes.
Get rid of plastic with these seven kitchen alternatives.
Keep your budget on track so you can spend less and live more.