Top Takeaways From Winter Gardening Books
As an Amazon Associate and member of other affiliate programs, I earn from qualifying purchases.
If you have ever wished you could pick up winter gardening – you can! Just because it's winter doesn't mean you can't continue to grow and harvest your own food. It's easy to become discouraged in the bleak winter months and impatiently wait for spring to get your garden going again.
However, the winter season can actually be a great time of the year to grow. Winter gardening may look different from other seasons, but it can serve a vital purpose in the lifecycle of your garden's life.
Best winter gardening books
One of the best things you can do in the winter months is to arm yourself with knowledge for the seasons to come. My favorite way to learn winter gardening techniques have been through books. I've spent quite a bit of time reading books on gardening, and have narrowed it down to my favorite winter gardening books in this post.
You may be surprised to hear it, but there are so many vegetables, herbs, and other plants that do wonderfully indoors during the cold winter. It's so rewarding to eat food that you have grown yourself, and that shouldn't have to end just because it is dark and cold.
Plus, if you love to both read and garden, you are going to be thrilled to know this is the best of both worlds!
How To Garden All Year
Yes, it's possible to garden all year long, in almost any climate. The winter season can yield some incredible plants, vegetables, and fruits—given that you are armed with expert knowledge.
The Year-round Vegetable Gardener by Niki Jabbour
The author teaches you how to garden 365 days a year and explains how it doesn't matter what climate you are in. She also gives tips on how to be successful, how to plan ahead for seasons to come, and which plants are best for your area and situation. You can tell how dedicated she is thanks to all the valuable information she shares.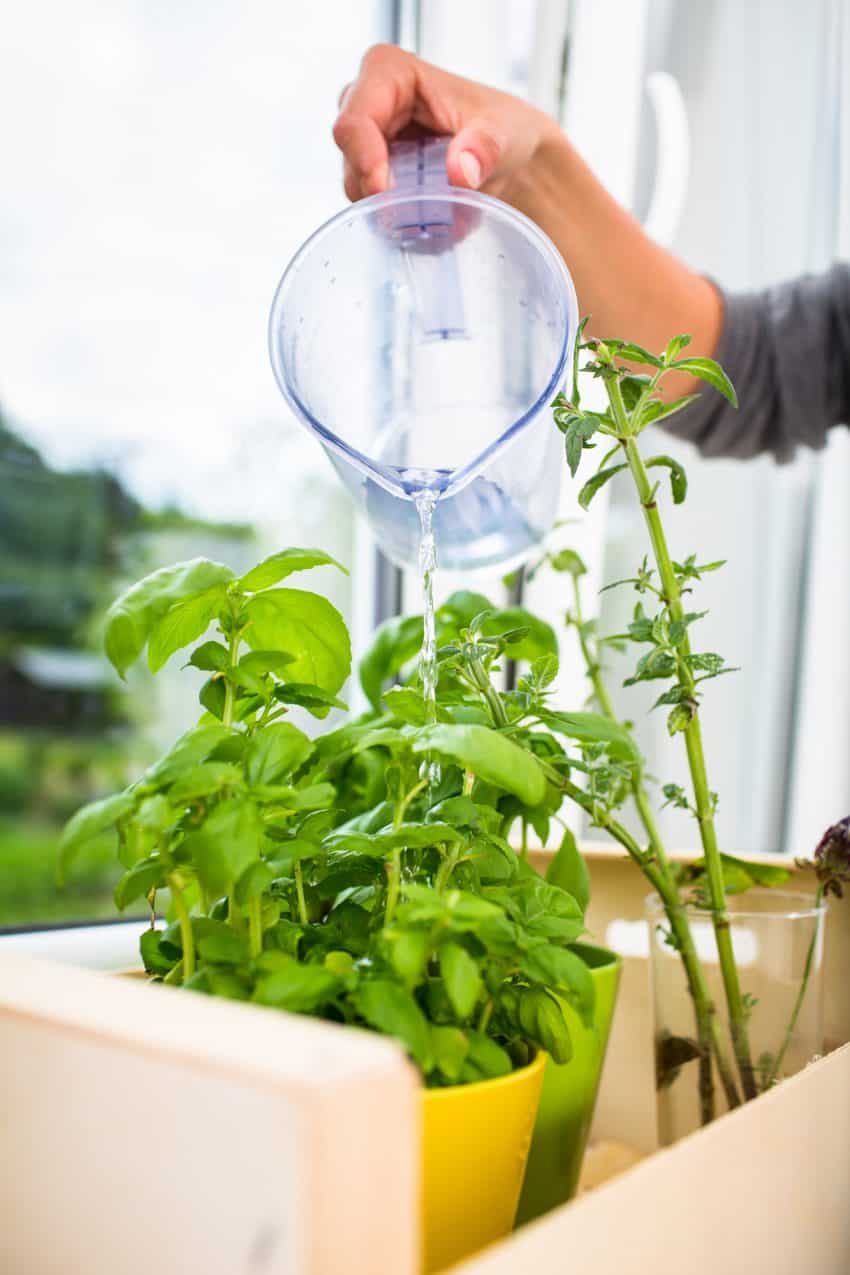 Four-Season Harvest: Organic Vegetables from Your Home Garden All Year Long by Eliot Coleman
You can garden all year, all seasons, including the cold winter! This book gives you the tools needed to grow delicious organic vegetables every day of the year. Imagine how great it will feel to bite into your homegrown food.
The Winter Harvest Handbook by Eliot Coleman
Yes, another Coleman book. He's somewhat of a genius in the farming world, and his techniques and knowledge can absolutely apply to the average homeowner or homesteader. This book teaches year-round organic vegetable production using unheated greenhouses. And yes, you can buy a basic greenhouse off Amazon for well under $100 too.
Indoor Gardening Ideas
Even if you have no desire to trudge outside in the winter to tend to a garden, you can still create a thriving harvest indoors. You may be surprised at how simple it can be!
Indoor Edible Garden: Creative Ways to Grow Herbs, Fruits, and Vegetables in Your Home by Zia Allaway
This book shows you 28 different indoor gardening ideas to get you prepared to grow your own garden. She explains that it doesn't matter how small of an environment you live in; you can still grow fresh fruits, herbs, and veggies in your home. The steps are easy to follow, and this book is ideal for a beginner.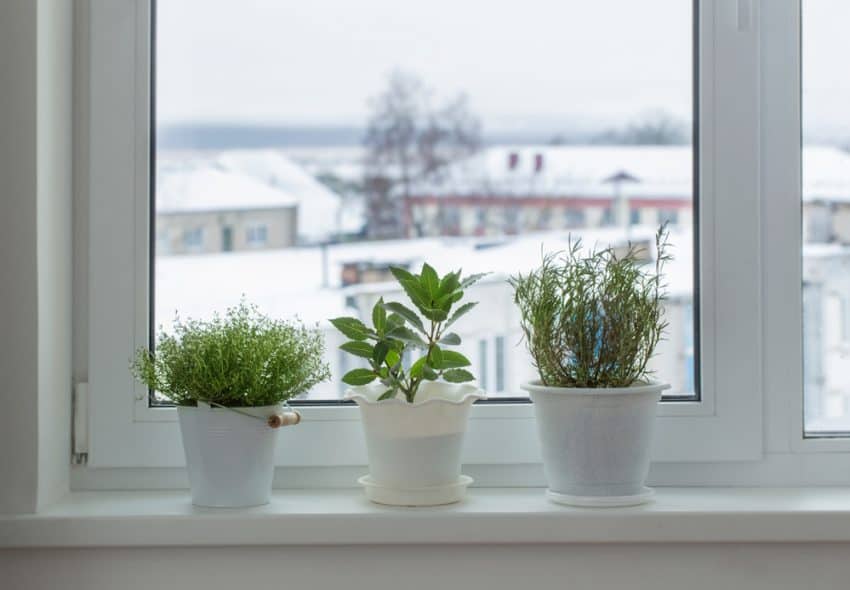 Indoor Gardening: The Ultimate Beginner's Guide to Growing An Indoor Garden by Emerson Woods
It's completely normal to think of gardening as an outdoor event only, but this book gives you everything you need to know about indoor gardening. The author even goes into detail about indoor lighting and the best places to plant everything.
Year-Round Indoor Salad Gardening by Peter Burke
I found this book fascinating. It teaches you how to grow everything you need for a salad, such as sprouts, kale, arugula, spinach and more. The kicker is, it's all done indoors. Even more interesting? With Burke's method, there are no growing lights, heat lamps, or greenhouses necessary. Even better? You will have your first sprouts in less than 10 days.
Outdoor Winter Gardening Books
For those who want to get adventurous and grow out in the winter months, these books are definitely worth the read.
Backyard Winter Gardening by Caleb Warnock
The author explains how you can have an outdoor garden while avoiding the use of electricity or artificial heat. How amazing is that? You will be shocked with all the knowledge you take away from this book. It's a must-read if you are wanting to expand your gardening skills.
The Layered Cottage by David L. Culp
Here's a book that focuses more on landscape and floral gardening throughout the winter than growing food. This book will teach you design lessons and tips and tricks that will keep your landscaping looking beautiful all year long.
Small Space Winter Gardening
If you only have a little bit of space to devote to gardening, you are not to be left behind. These books will show you how even a tiny amount of space can make for a fantastic garden.
The Winter Garden by Emma Hardy
Not only can you grow fruits and veggies in the cold, harsh winters, but you can also grow berries, herbs, and flowers too. This book will teach a little bit of everything. Hardy gives step-by-step instructions to keep it super simple for you. Plus, she will walk you through how to protect your garden in the winter months, while encouraging those with all size plots to keep up the habit. Small spaces aren't a problem in the winter or summer any longer!
The Vegetable Gardener's Container Bible by Edward C. Smith
You can grow all kinds of vegetables in your home with planters. Whether it's broccoli, pumpkins, peppers, or lettuce, the author has all sorts of helpful tips for you. There isn't any sort of shortage of information in this book. Take a peek and learn all kinds of valuable information.
Which is your favorite winter gardening book?
I hope this list of my favorite winter gardening books leaves you feeling encouraged that you (and your garden) can surely enjoy the winter this year. If you have any other suggestions for your favorite winter gardening books, please leave them in the comment section—I'd love to check them out.