Five Reasons You Need a Fall Garden
As an Amazon Associate and member of other affiliate programs, I earn from qualifying purchases.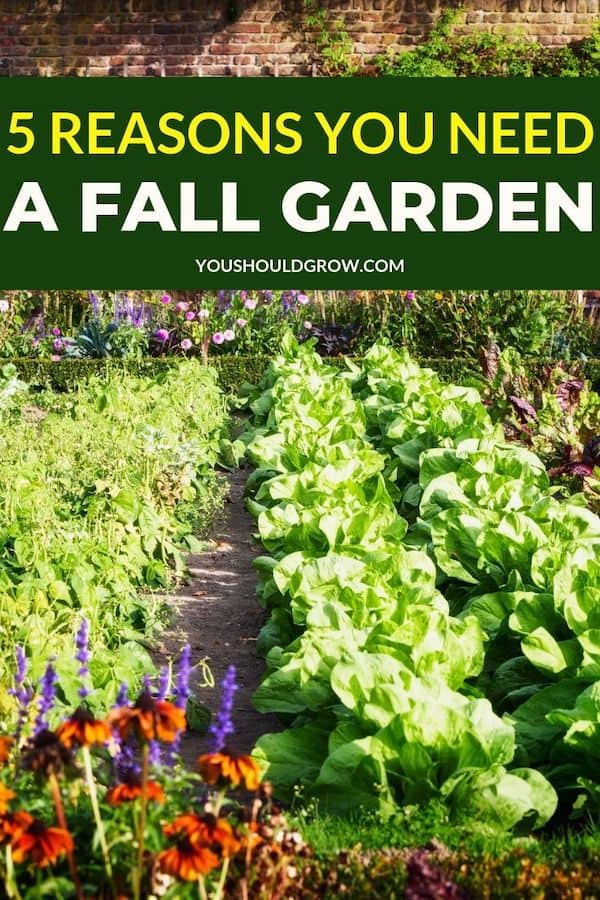 When the summer gets so hot you can hardly stand it, it's time to start thinking about your fall garden. If you've never grown vegetables in the fall, then I have exciting news for you.
There are some key differences between growing in the fall and growing in the spring which I will go over in this post, but they're all to your benefit!
There is a more limited choice of plants that grow in the fall, but if you try it this year, you might be surprised at how great fall gardening is.
5 Reasons You Need A Fall Garden
I know it won't take much convincing, but when you see these 5 reasons you need a fall garden, you will be even more ready to get started!
Gardening is fun no matter your age or experience level, so don't be afraid to get out there if you have never done it before. Fall is the perfect time to plant whether you are a pro or this is your very first garden.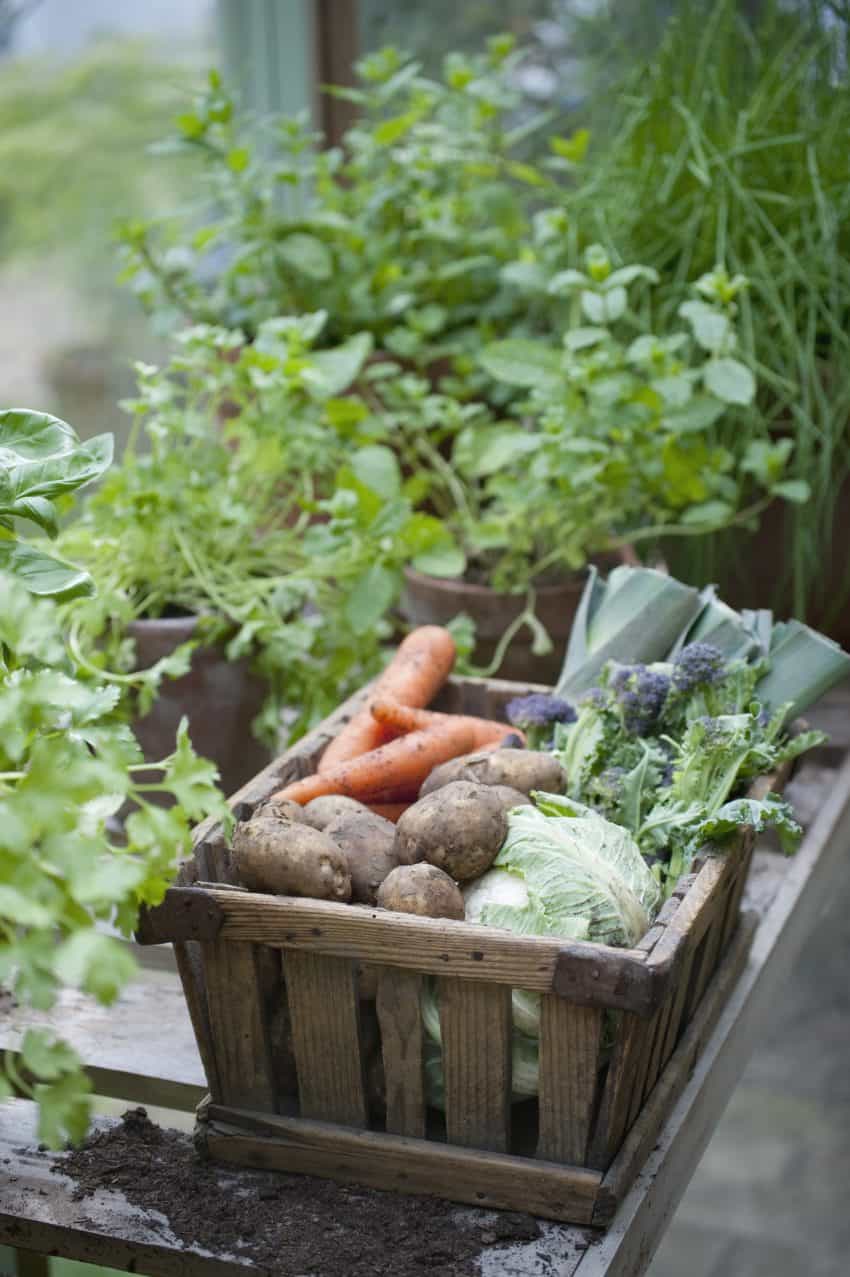 1. Harvest a second crop from your favorite veggies with a fall garden.
There is nothing more sad than eating the last carrot or little bit of broccoli that came from your fall garden. Okay, so that might be an exaggeration, but it does sting a little. After this point, you may have to get your favorite veggies from the grocery store, and that's never as good as homegrown.
Guess what? I've got great news for you. You can make a second crop and enjoy lots of different veggies for longer. Here are just a few of the vegetables that you can harvest another crop of by planting a fall garden:
Buy plants at your garden center in August or start seed in June for your fall crop. If you live where summers are very hot (>90F), plant your fall plants where they will receive morning sun and afternoon shade to improve their flavor.
You can extend the life of tender plants in late fall to early winter by planning ahead for frost protection.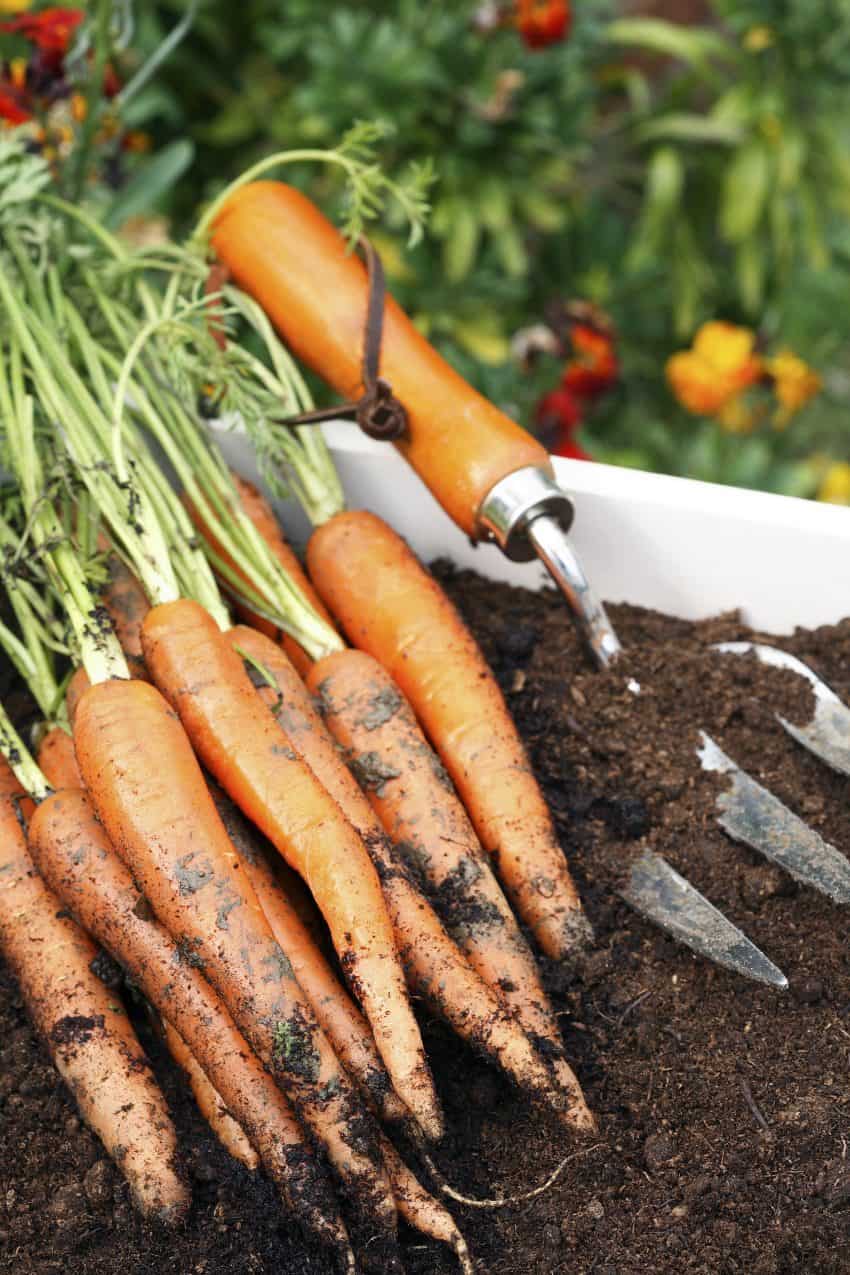 2. It's nicer in the garden as the weather cools in the fall.
Let's face it—gardening in the heat of the summer isn't always glorious. Yet we do it annually because nothing tastes more fulfilling (or delicious!) than biting into a homegrown tomato or pepper.
Well, this is one of the biggest reasons you need a fall garden! You don't have to worry about that scorching hot summer anymore. You can go out and complete fall garden tasks in a much more comfortable setting.
Autumn is my favorite time of year, and I spend the most time outside as the weather starts to cool. This is a great time to reflect on your spring garden and even plan for next year.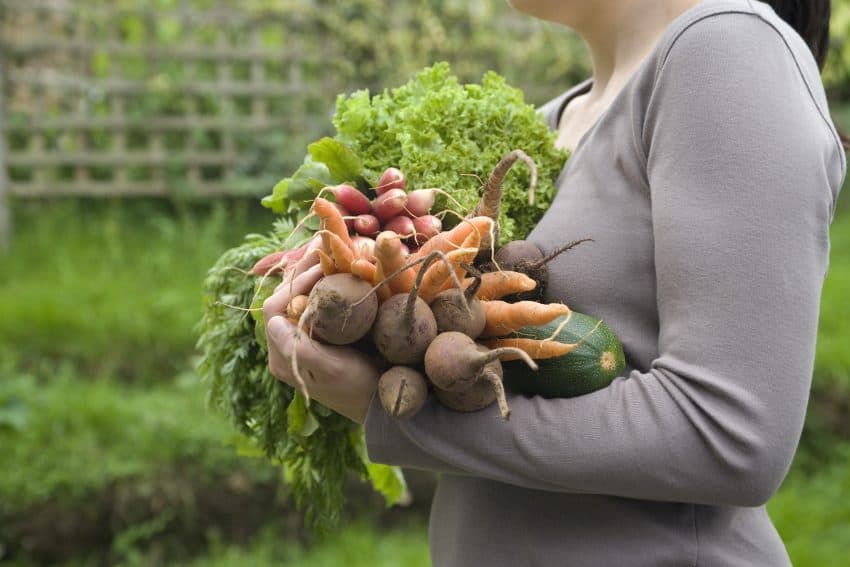 3. To plant overwintering veggies.
When you plant overwintering veggies in your fall garden, that means that the vegetable will sit dormant through the cold winter months and start growing when it's spring.
You can also plant these vegetables in the spring, but in general, frost tolerant vegetables taste better when grown through cold weather.
Here are some suggestions to add to your fall garden:
Swiss Chard – If you overwinter swiss chard you will be happy to see it's one of the first vegetables to start producing in your garden.
Radishes – You can grow perfectly peppery radishes by overwintering. If you haven't grown radishes before, however, here's an important tip. It is essential to eat your radish crop before they get too big, or they lose flavor.
Garlic – It just may be one of the easiest fall garden plants to grow. You simply add a clove into the dirt, and it will multiply.
Onions – Planting some onions in the autumn will allow you to enjoy them in the spring. Onions are great for a fall garden with one caveat – it's not recommended if you live in a climate that will produce a lot of standing water in the garden area.
Kale – If you are looking to plant something that is hearty, healthy, and hard to kill, this is the one for you!
4. Planting a fall garden means fewer insects and other pests.
When the weather begins to cool, bugs and insects will not be as much of a problem for you. In many cases, adult insects have died, and there will only be eggs in the winter and autumn months.
This is ideal for you because you don't have to worry as much about treating for pests. If you're worried about pollinator activity, you can relax because most fall plants are self-pollinating and don't rely on insects to make fruit.
Plus, you don't have to worry about mosquitos attacking you as much. If you are a frequent mosquito victim like I am, that in itself is one of the best reasons why you need a fall garden.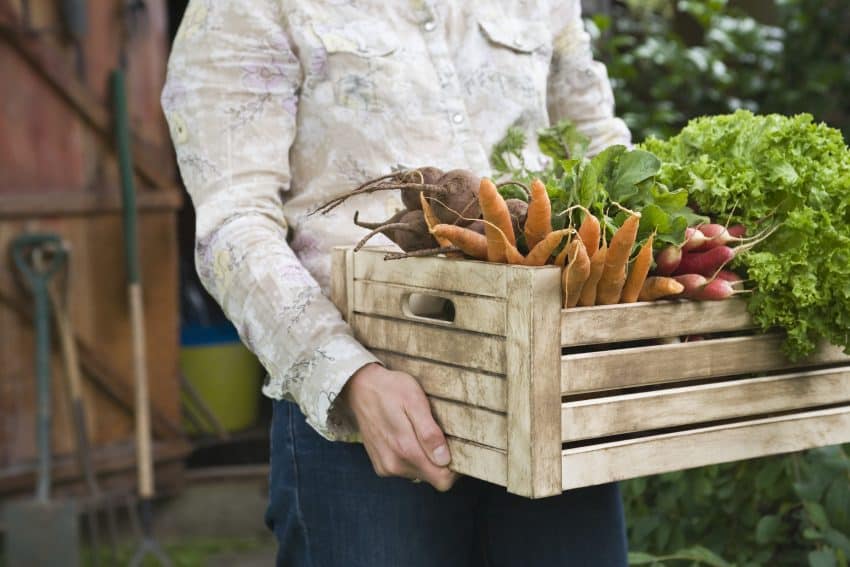 5. Fall plants have less competition with other vegetation.
Weeds, grass, and even flowers will be competing for every bit of sunlight and water in the spring and summer months. When you plant a fall garden, everything else is slowing down and going dormant. This is a massive advantage for your fall vegetable garden.
This is not only easier for you, but means that your vegetables don't have to compete for water and nutrients. The result is a bigger, healthier, tastier harvest with less work.
Have I convinced you? Will you be starting a fall garden this year?
Or, if you already have a fall garden, I'd love to hear what your favorite plants to grow in the autumn are.