39 Homemade Crazy Milkshake Recipes
As an Amazon Associate and member of other affiliate programs, I earn from qualifying purchases.
Do you know what happens when you combine a dessert with a milkshake? A freakshake is born!
These extreme milkshakes are an Australian invention that have quickly spread through the world via social media and their popularity is still rising. They're perfect for holidays, birthdays, and date nights!
And what's a more perfect treat for the summer than a crazy milkshake? Scratch that, these crazy milkshake ideas are great any time of the year!
How to make your own crazy milkshake at home.
First you need a milkshake.
You can use your own recipe or choose from the ones linked in this article. You could even substitute a fruit smoothie for a healthier option.
To get the creamiest milkshake, you need a high powered blender to mix up your ingredients. If you're really serious about blending, you can't go wrong with the Ninja blender. It is not only one of the most popular blenders, but it's also among the most powerful and versatile blenders out there.
For single servings, you might enjoy using the smaller milkshake maker by Hamilton Bay. It's perfect for blending up your favorite freaky milkshake flavors.
Then you need a giant milkshake glass.
Mason jar glasses make the perfect vessels for these massive milkshakes, but the classic milkshake glass is also a nice touch. Get some long-handled spoons for your fancy milkshake while you're at it because these gigantic shakes are too much for your soup spoons!
Remember you're going to be dipping, rolling, drizzling, and stacking treats on top of this glass, so make sure it's got a wide enough mouth to support your super-sized toppings.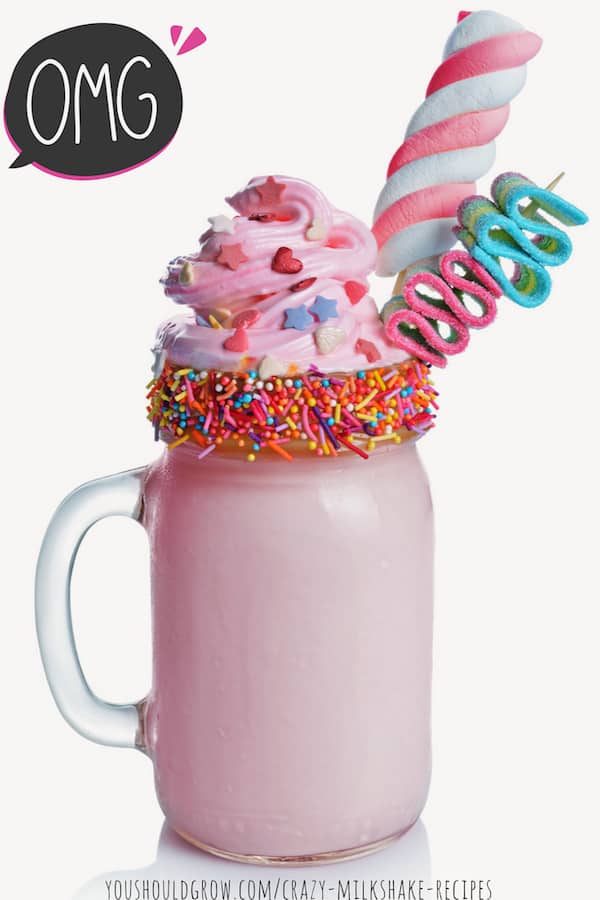 Then you need your toppings and decorations.
Obviously, some whipped cream is in order. But beyond that, it's up to you!
Dipped pretzel sticks, lollipops, and gourmet donuts are all on the list of possibilities! You'll see in these crazy milkshake recipes, some are topped with cookies, candy, even whole slices of cake!
Just like for any sweet treat you will need to choose complementing flavors. You may even choose a theme for your crazy shakes.
But when it comes to the toppings, there's really no limit to what you can use!
For the most part, these freaky milkshakes are definitely not waist-friendly!
But if you have a celebration planned and you want to make something special that will make grown-ups drool and kids go into a frenzy, here are some amazing monster shake recipes to inspire you!
Try one of these homemade crazy milkshake recipes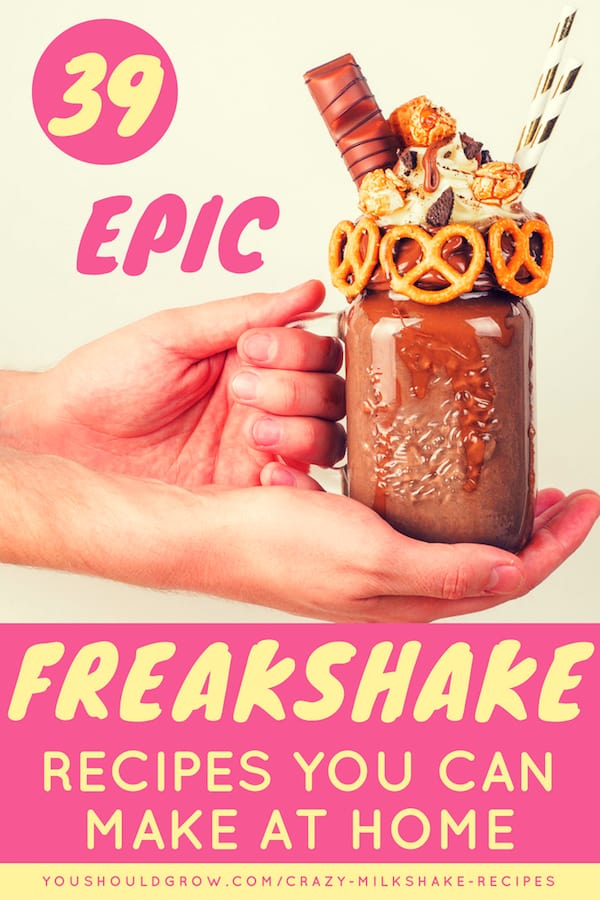 S'mores Freakshakes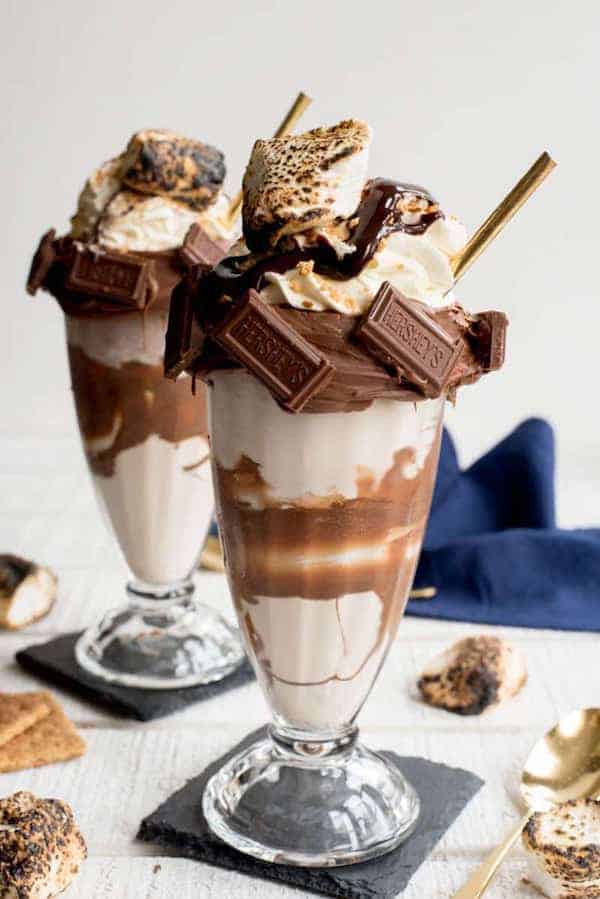 Extreme Freakshake S'mores Milkshakes Recipe (photo)
Unicorns and rainbows party freakshakes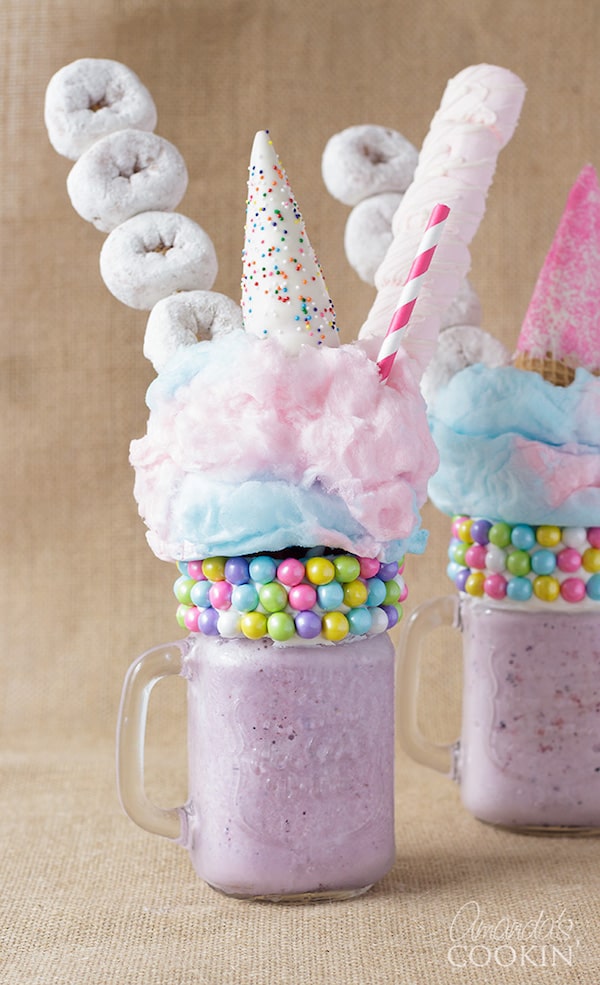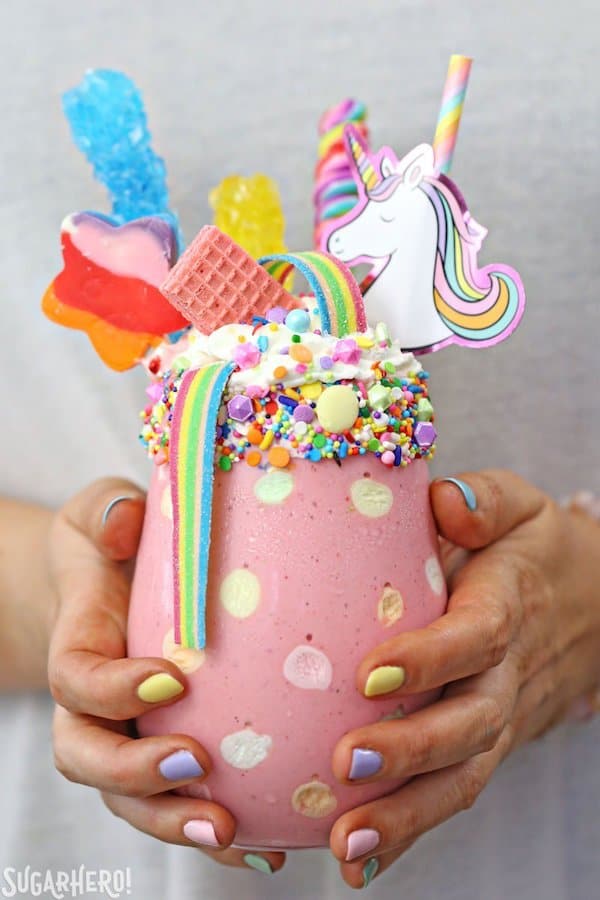 Unicorn Freakshake (photo)
Unicorn Milkshakes (photo)
Healthy freakshakes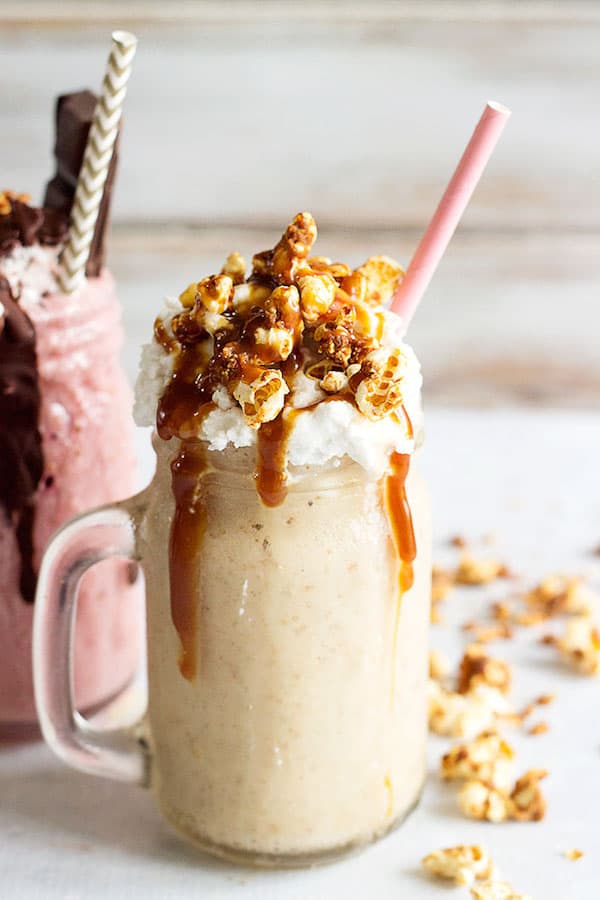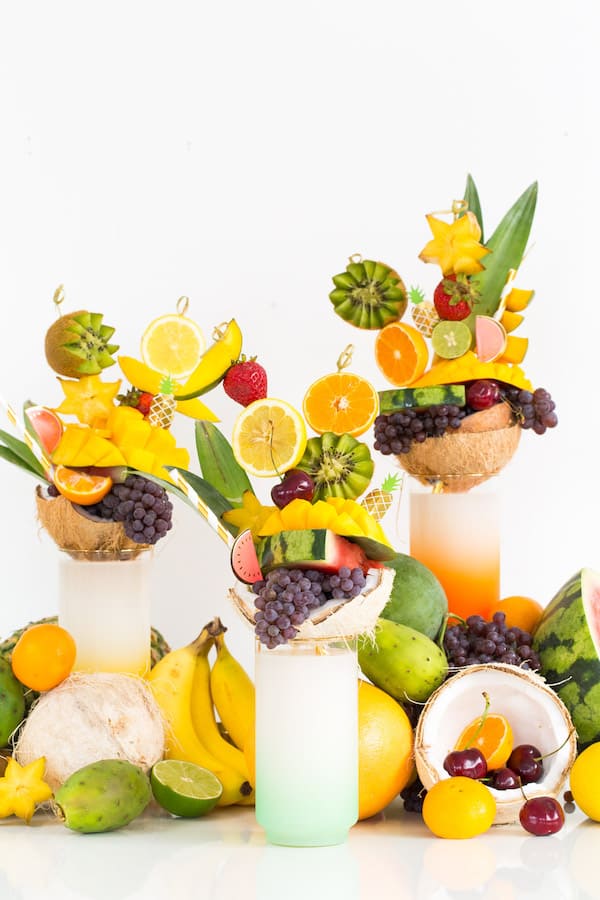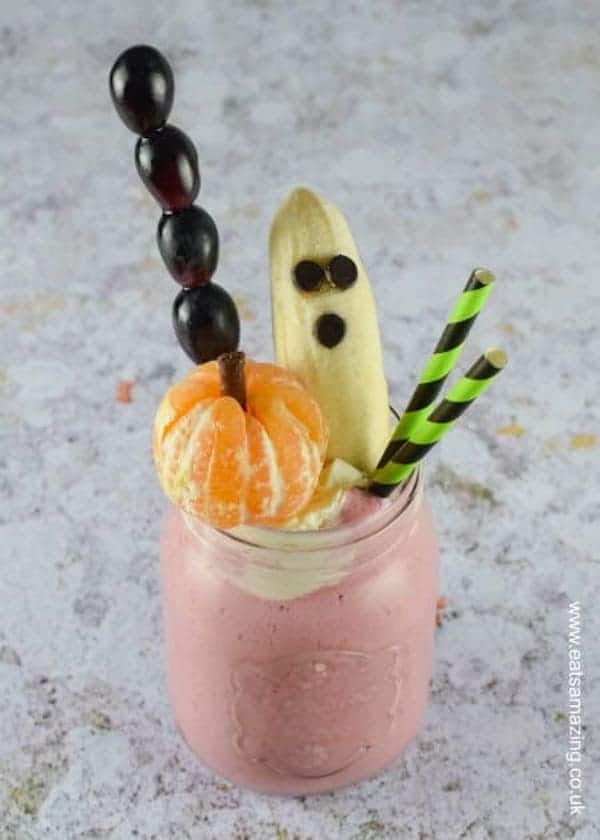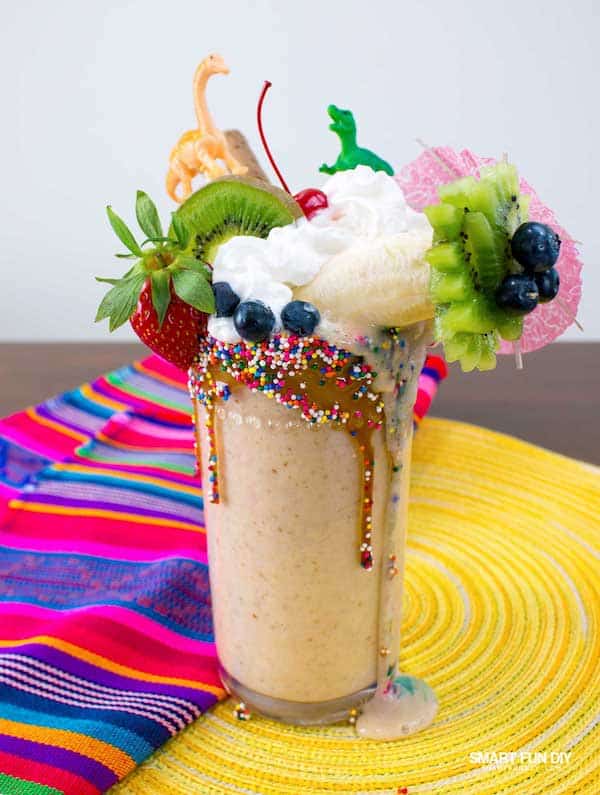 Decadent Vegan Freakshakes Two Ways (photo)
Healthy Halloween Freakshakes Recipe (photo)
Fruit Freakshakes (photo)
Totally Bananas Date Night Epic Freakshake (photo)
Dairy Free Chocolate Freakshake
Disney inspired extreme milkshakes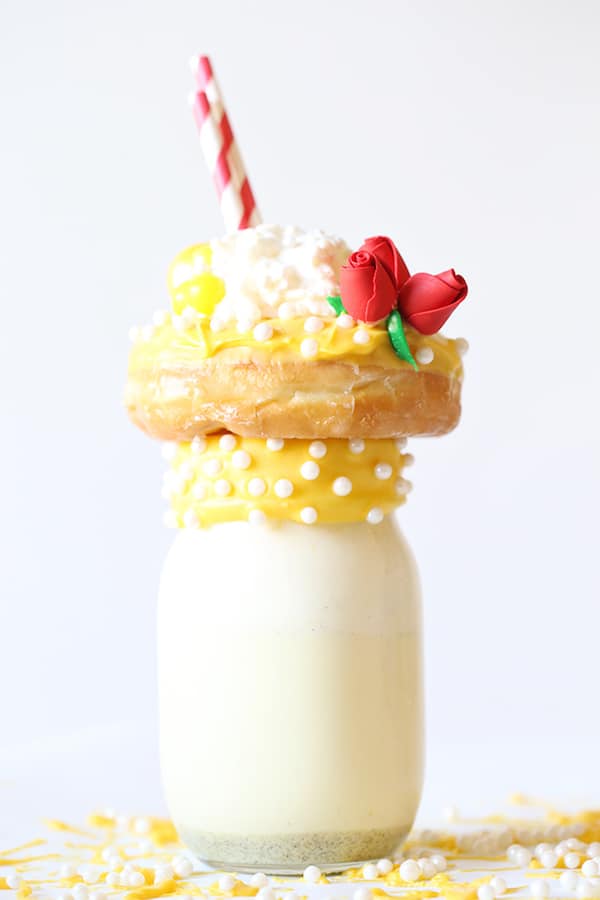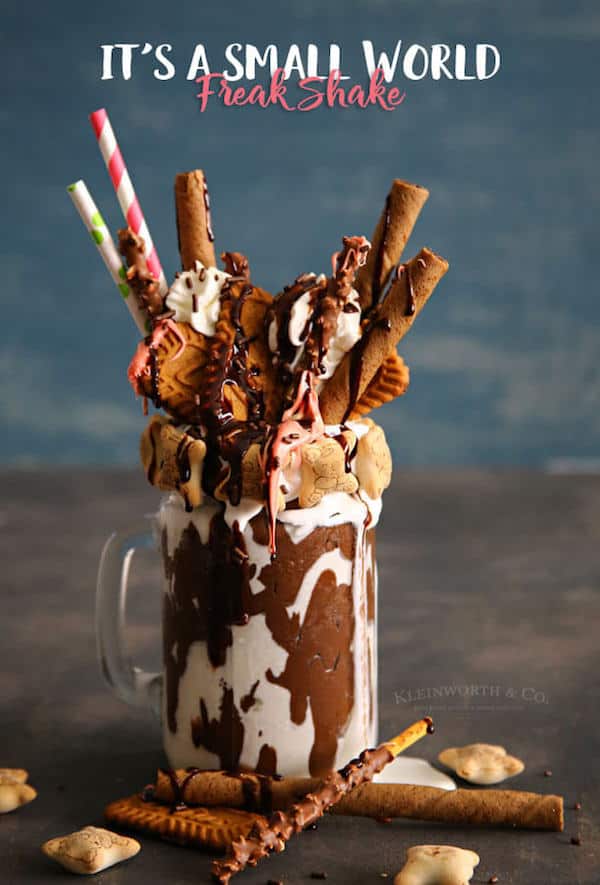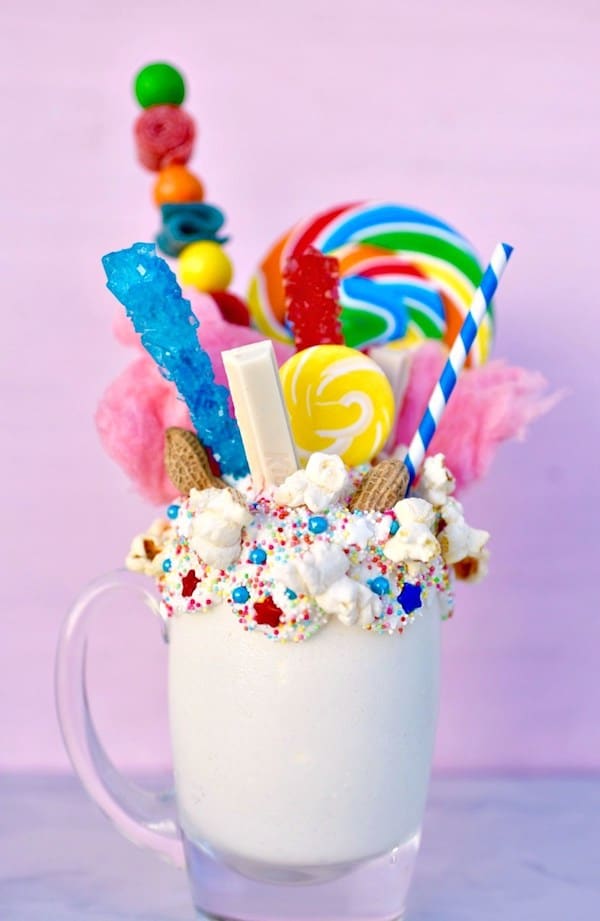 Beauty And The Beast Freakshake (photo)
It's A Small World Inspired Freakshake (photo)
Dumbo Inspired Disney Freakshake (photo)
Princess Cinderella Freakshake
Big Thunder Mountain Freakshake
Disney Jungle Cruise Freakshake
Crazy milkshakes for all the holidays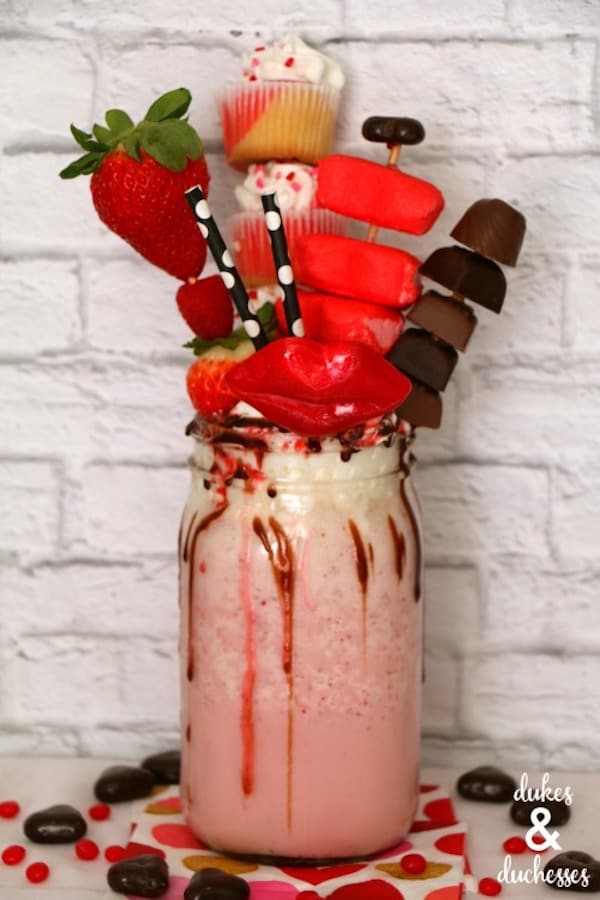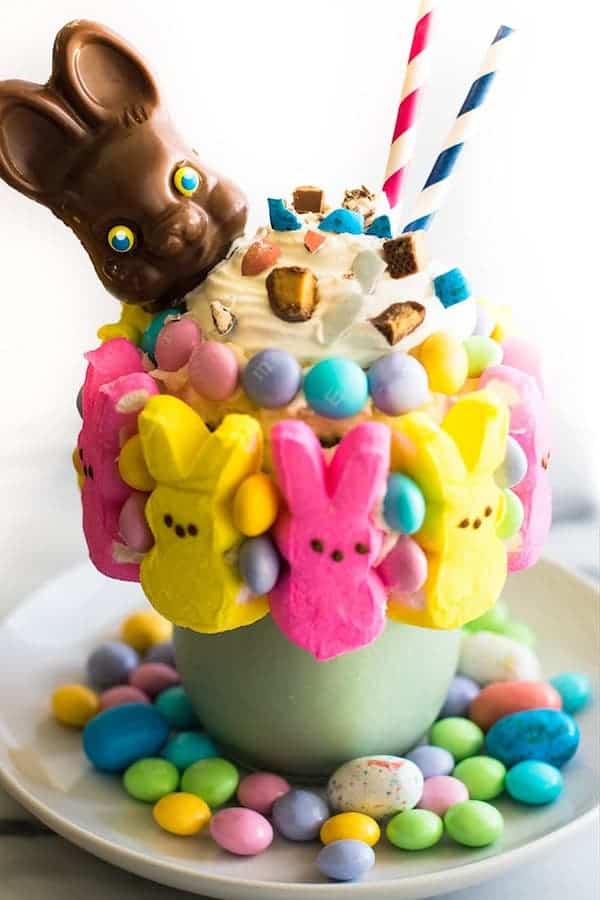 New Year's Eve Extreme Milkshake
Strawberry Valentine's Day Freakshake (photo)
Boozy Shamrock Shake Freakshake
Leftover Easter Candy Freakshake (photo)
Thanksgiving Boozy Bourbon Butter Pecan Milkshake
Gingerbread Extreme Milkshakes
Beyond crazy, super extreme milkshakes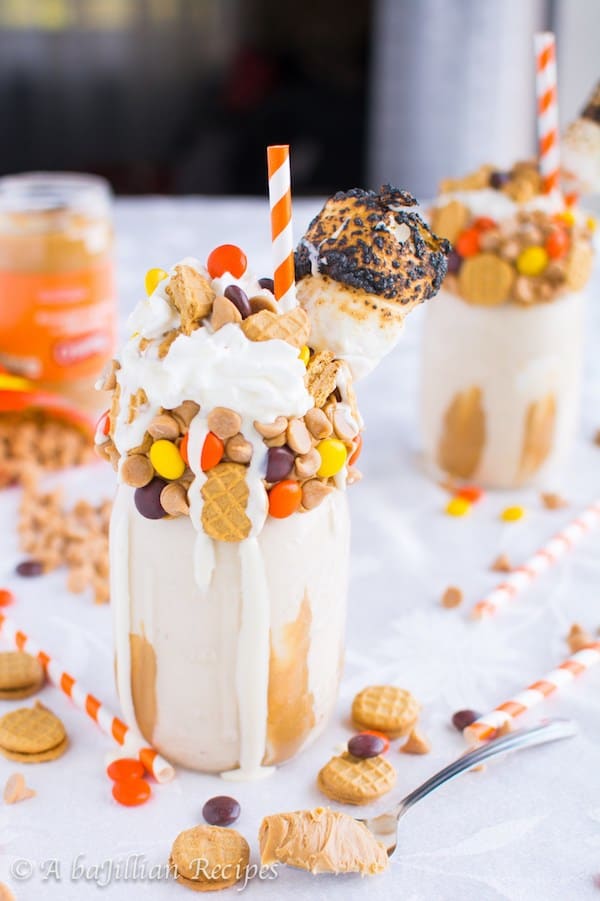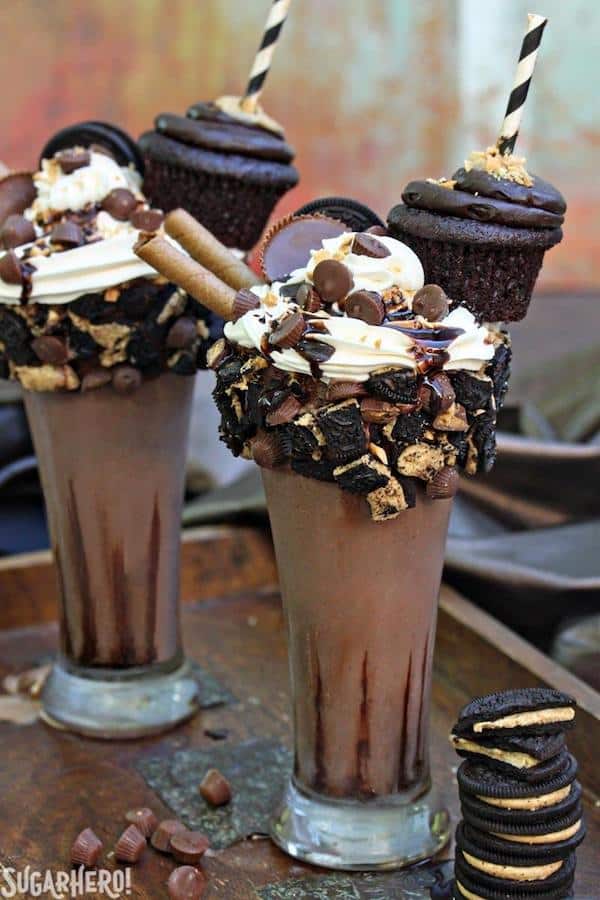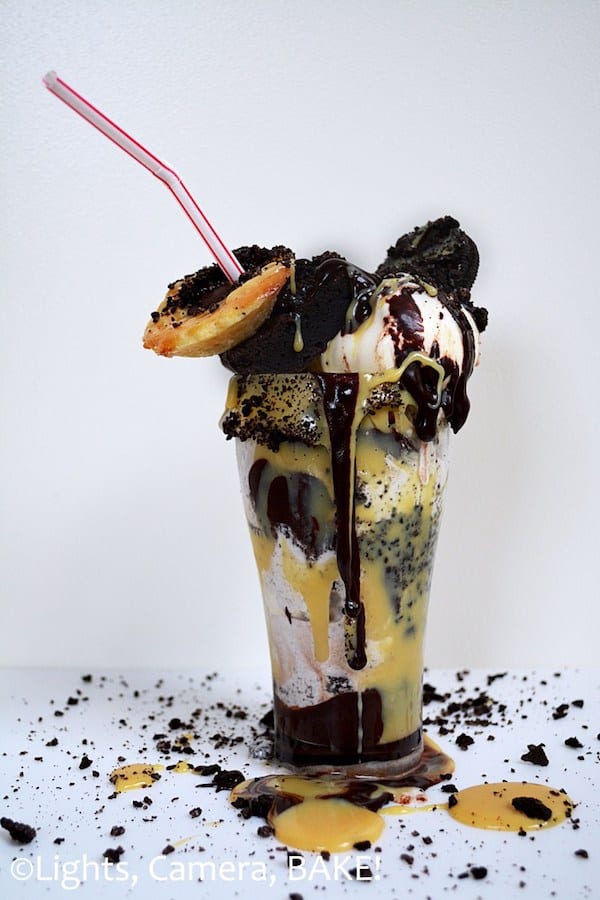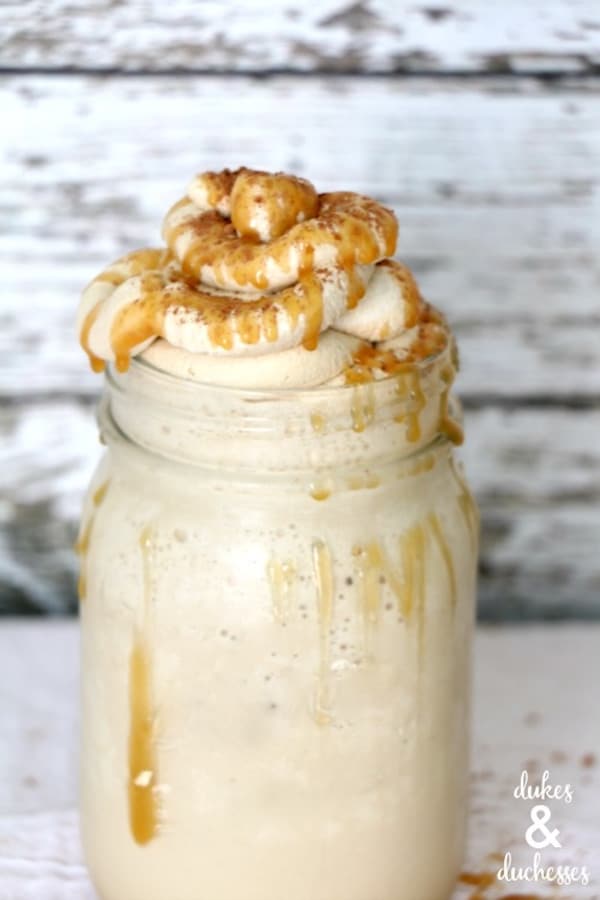 Toasted Fluffernutter Freakshake(photo)
Epic Chocolate Peanut Butter Freakshakes(photo)
Chocolate Brownie Cookies And Cream Freakshake(photo)
Tiramisu Cold Brew Freakshake(photo)
Can you handle one of these epic extravagant milkshakes?
If you've had one leave me a comment below and share your experience!