Gardening Gift Ideas For Guys Who Like To Get Dirty
As an Amazon Associate and member of other affiliate programs, I earn from qualifying purchases.
Wondering what to get the man who spends all day in the garden for Father's Day? This is a great list of gardening gifts for him!
Men love useful gifts. They love things that help them do more and do it faster!
So I've compiled a list of super useful (& manly) gifts for fathers who like to get dirty in the garden.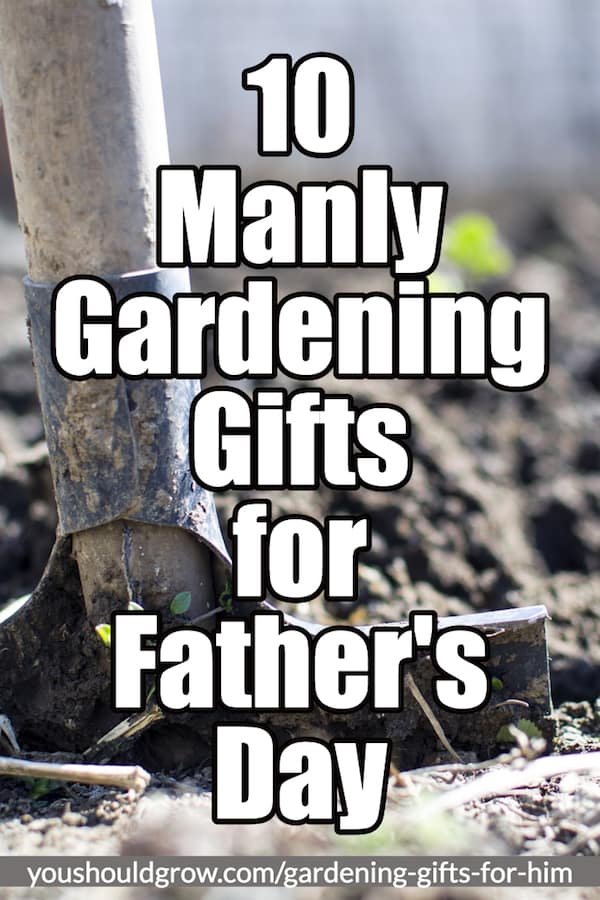 A grow light
A grow light is used over seedlings to help encourage growth while they are kept indoors and protected from the environment.
This could be something as simple as a shop light with a bright white bulb which is all you really need for starting seed.
But if your man wants to grow plants indoors all year round, then he will love this Viparspectra 600 W Full Spectrum LED light. This is the one that we use…and apparently need more of…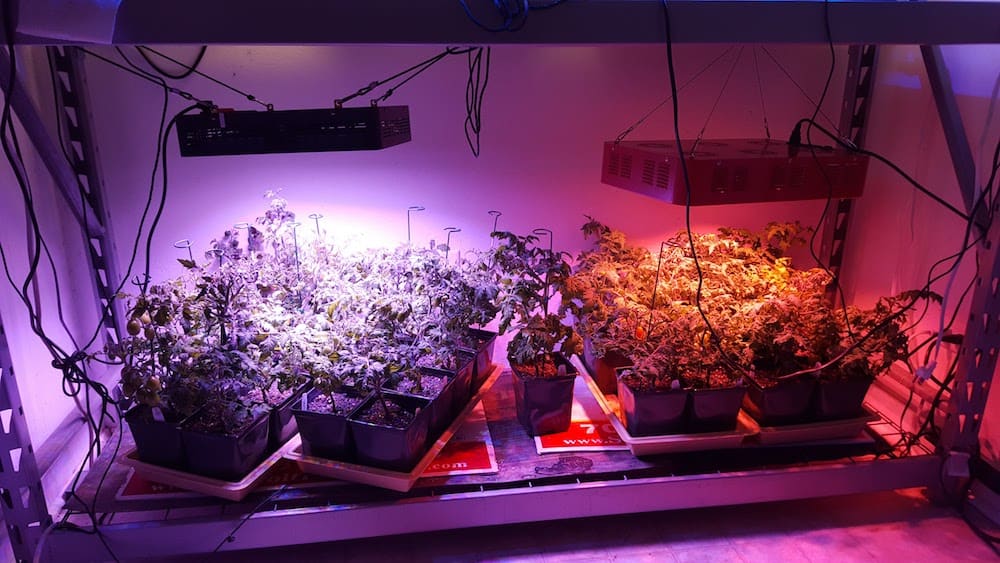 If you decide to go this route, double check to make sure he has all his seed starting supplies.
A new knife
My husband loves this knife from Victorinox. And don't forget the handy holster! You won't often catch my husband out in the garden without one of these.
What about a super cool ring knife? These come in packs of 10 which is good because they get dull quickly.
If you don't like either of those ideas, my husband said men like "anything that cuts or destroys." LOL. I guess he would know.
A nice tumbler
We have both YETI and RTIC 30 oz. tumblers in our house, and find that the YETI is only slightly better. Just slightly.
Both do a really good job of keeping our drinks cool when we're in the garden, and the RTIC is slightly less expensive.
If he already has one of those, then consider getting him the YETI Rambler Colster. It is designed to hold both bottles and cans so he can take his brew out to the garden with him.
https://www.instagram.com/p/BMSa6rchwZk/?taken-by=laura.ysg
Indestructible work pants
What about a good looking pair of pants that can stand up to the dirty work in the garden and then take you out to dinner? These pants from Carhartt are the best work pants your man can ask for!
They are roomy, rugged, and nearly indestructible. Of course, they are machine washable, and they still look nice enough for an evening out.
They also make some nice ones my husband loves at Duluth Trading Company.
A badass hoe and rake
I call this a 'Badass' hoe and rake because this thing is no joke! This carbon steel hoe and rake by Rogue is perfect for heavy duty work out in the fields or garden.
We always recommend a hard ash wood handle when looking for quality garden tools. And the Rogue line of garden tools really delivers. Plus, they just look, well, badass.
Wireless Ear Buds
He will love these sweat proof, noise canceling, wireless earbuds for working out in the garden, the shop, and in the gym. They're so convenient especially when he's doing loud work like weed eating or bush-hogging.
If he's not the earbud type, think about getting him a nice wireless speaker that clips onto his belt.
Hey, I kind of want both of those for myself!
Costa Del Mar Sunglasses
Costa sunglasses are a splurge, but their patented lenses offer the best clarity, lightest weight, and are impact and scratch resistant. The polarized lenses not only protect your man's eyes, but enhance color and contrast.
They are the top of line for anyone who spends a lot of time outside.
I actually bought Hubz these glasses for Christmas last year, and he loves them!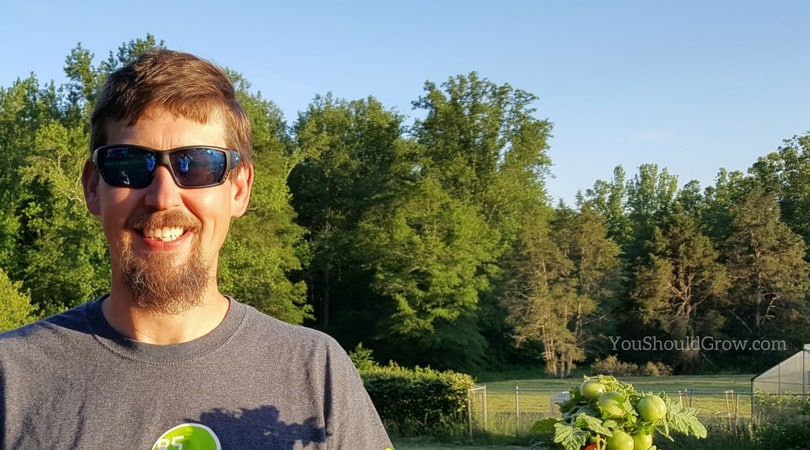 Backpack Sprayer
Although a backpack sprayer might not seem like a great Father's Day gift, for the serious gardener it's a pretty cool toy!
Backpack sprayers are great for applying liquid fertilizers, organic fungicides or pesticides, or even watering.
I like this one because it comes with a few nozzle options, and it won't leak and run liquid all down his back, even if he bends over while wearing it.
Brush Grubber
If your gardener has a lot of landscaping work to do, it's likely they have struggled with getting old bushes or big weeds out of the way. The original brush grubber is designed to hold on tighter as you pull and it makes quick work of even the most stubborn bushes and small trees.
It is used in combination with a chain and attached to a tractor or truck to pull stumps as big as 3 inches diameter out by their roots.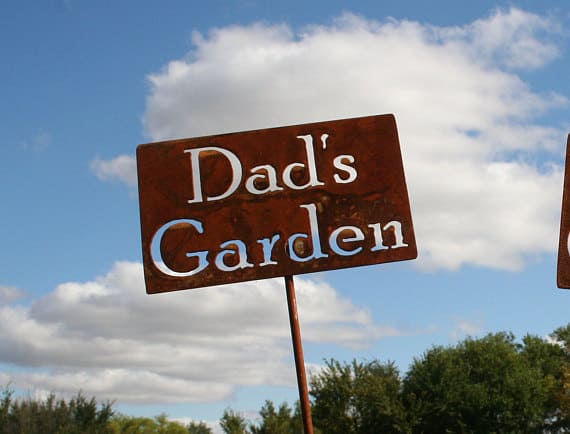 Dad's Garden Metal Garden Stake
There's nothing manlier than rusty metal. Okay, there are lots of things manlier than rusty metal, but yours is sure to love the look of this garden stake. Personalize it to say whatever you want! Buy it on Etsy.
Makes my job easy! I'm sure I'll be getting one of these gardening gifts for him.
Looking for more gardening gift ideas?
Unique and Useful Gardening Gifts