Sweet & Savory Monkey Bread Recipes
As an Amazon Associate and member of other affiliate programs, I earn from qualifying purchases.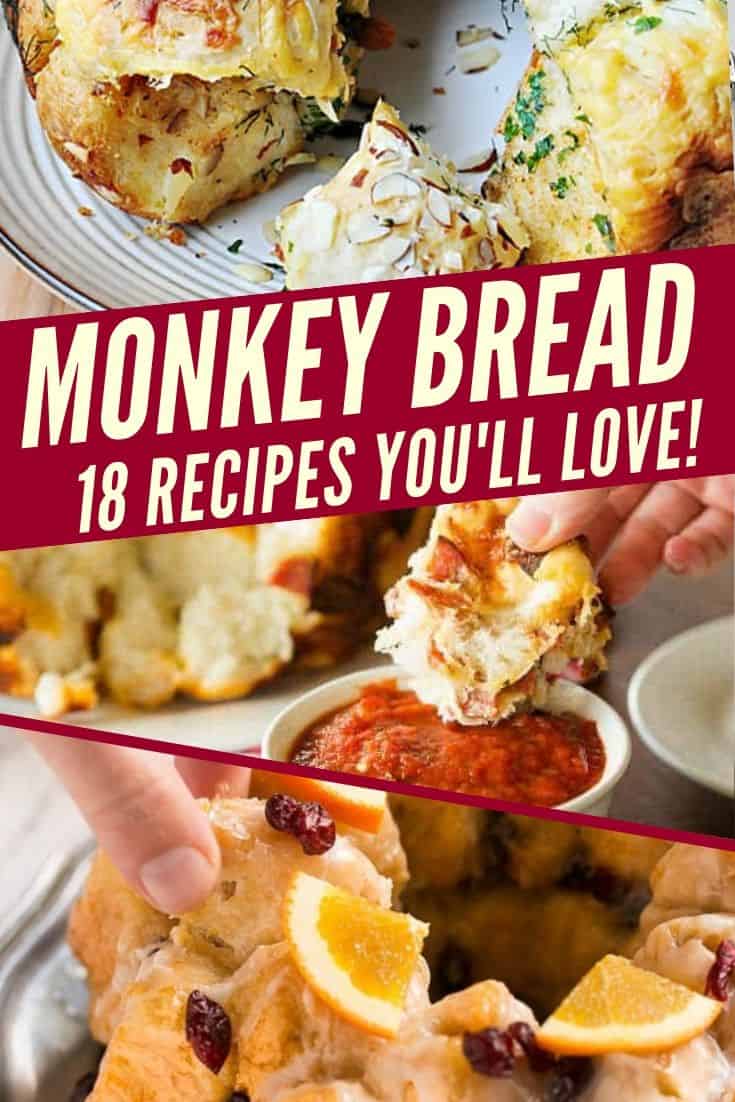 These sweet and savory monkey bread recipes take this classic ooey-gooey treat beyond its cinnamon roll origins.
For many, monkey bread has become a Christmas morning tradition, but if you're like me you'd love to see monkey bread served at every meal. So I've gathered some sweet and some savory monkey bread recipes that can be eaten any time of day.
Gooey monkey bread is an indulgence that's always a hit at family dinners, potlucks, and even breakfast. So these delicious breads are perfect for holiday gatherings of all varieties.
Monkey Bread Recipes
Also known as pull-apart bread, monkey bread is a loaf or cake made with balls of dough and can be flavored with spices, sweeteners, and even cheese and herbs. Once baked, the balls of dough are soft and gooey and can be pulled off for bite sized bits of goodness.
Whether you prefer something hearty and savory or find yourself craving something sweet and fruity, you are sure to find a recipe here to tempt you.
Sweet Monkey Bread Recipes
Homemade Monkey Bread – Sally's Baking Addiction
Pumpkin Spice Monkey Bread with Cream Cheese Glaze – Lydi Out Loud
Strawberry Monkey Bread – Crazy for Crust
Tropical Hawaiian Monkey Bread – Yellow Bliss Road
Maple Pecan Monkey Bread – Julie's Eats and Treats
Gingerbread Spice Monkey Bread – A Night Owl Blog
Caramel Pumpkin Monkey Bread – The Typical Mom
Easy Mixed Berry Monkey Bread Recipe – Lolly Jane
Cranberry Orange Pull Apart Monkey Bread – Dinner At the Zoo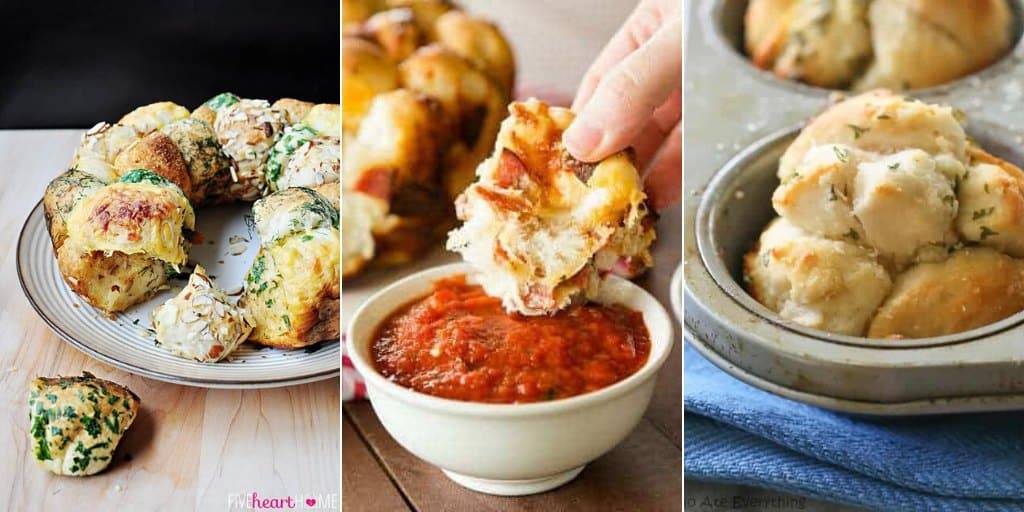 Savory Monkey Bread Recipes
Savory Herb & Cheese Monkey Bread – Five Heart Home
Pepperoni Pizza Monkey Bread – Brown Eyed Baker
Mini Garlic Monkey Bread – The Girl Who Ate Everything
Jalapeno Cheddar Monkey Bread – La Terra Fina
Cornbread Pull Apart Bread – Always Order Dessert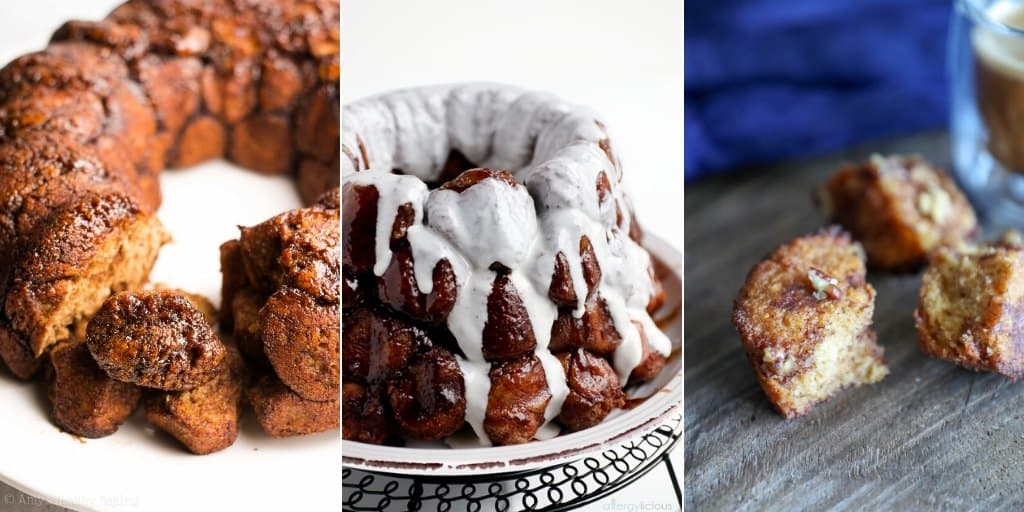 Monkey Bread Made Healthy
The Ultimate Healthy Monkey Bread – Amy's Healthy Baking
Vegan Gluten-Free Monkey Bread – Allergylicious
Keto Pumpkin Spice Monkey Bread Muffins – I Breathe, I'm Hungry
Sugar-Free Fruity Monkey Bread – My Kids Lick The Bowl
These sweet and savory monkey bread recipes offer something for every taste.
Even if you don't have a big gathering to attend, don't let that stop you from trying out your favorite. After all, everyone knows that there is no bad time for monkey bread!
If you like these monkey bread recipes, you'll love:
15 Tempting Holiday Cranberry Recipes
101 Thanksgiving Leftover Recipes
20 Fall-Inspired Meals in a Bowl