Blistered Shishito Peppers In An Iron Skillet
As an Amazon Associate and member of other affiliate programs, I earn from qualifying purchases.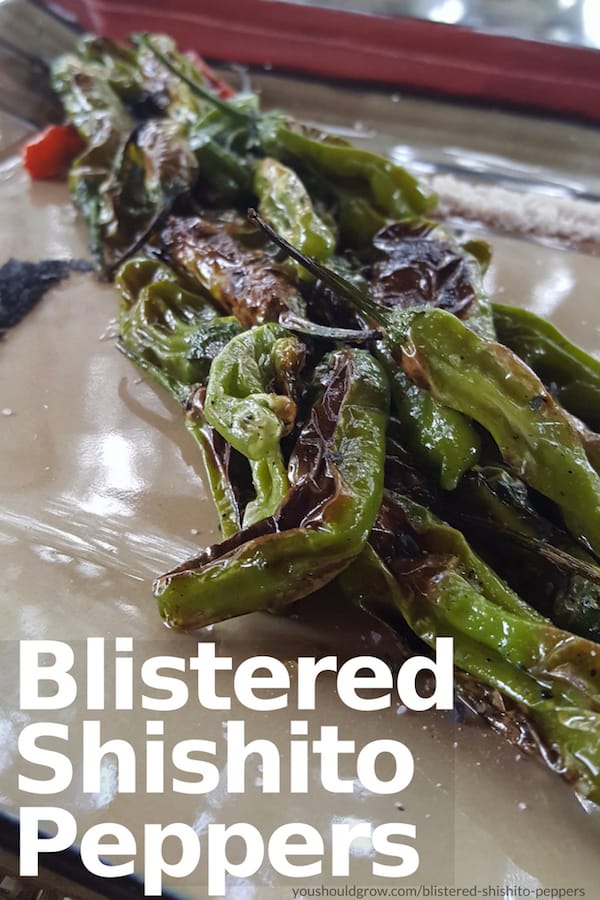 The shishito pepper is a sweet Japanese heirloom pepper that has been making an appearance in the culinary scene since 2015. But the first I heard about them was in my kitchen when my husband proudly served me homegrown blistered shishito peppers.
He knew I would love them, and he was right!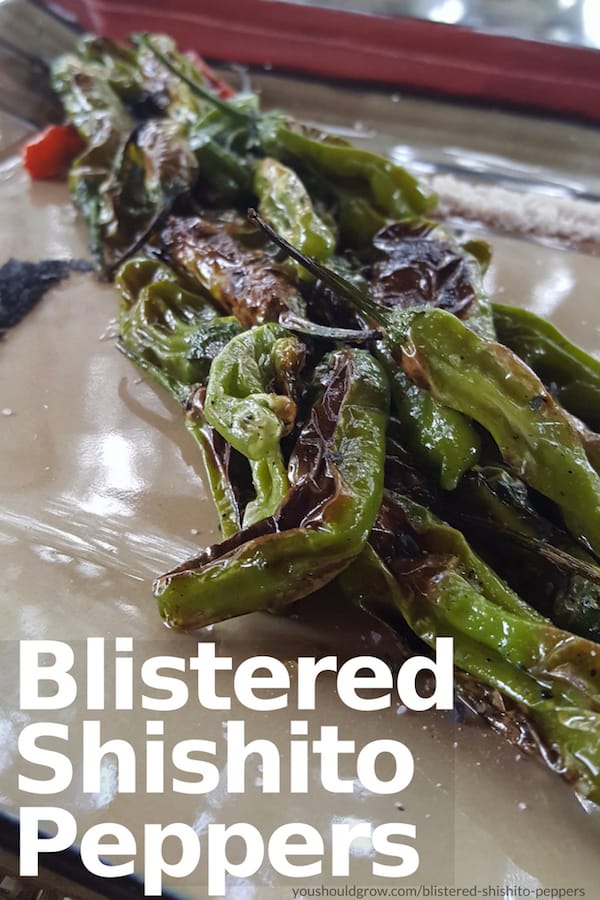 What makes a shishito pepper so special anyway?
When eaten fresh, shishito peppers taste like crisp bell pepper sweetness with a slightly citrus and smokey undertone. Their thin walls mean they cook quickly and their small size makes them easy to cook and eat whole.
Shishito peppers are not considered spicy although about 1 in 10 can pack a hefty punch of heat. That makes it a fun appetizer to serve at parties with guests who don't mind taking a chance!
Where to buy shishito peppers
Look for shishito peppers at the farmers market, Whole Foods, and Trader Joes. If you don't have one of those specialty grocery stores, it's definitely working looking for them in your regular grocery store.
When going to buy shishito peppers, look for shiny skin with bright green color. They should have a wrinkled, but not shriveled skin.
Most peppers fall in the 2-3 inch long range and about the width of a finger.
Why not try growing shishito peppers?
If you're growing them at home, you can definitely eat the small ones and the red ones. It does change flavor when it turns red, so you might prefer it one way or the other.
Learn more about growing shishito peppers.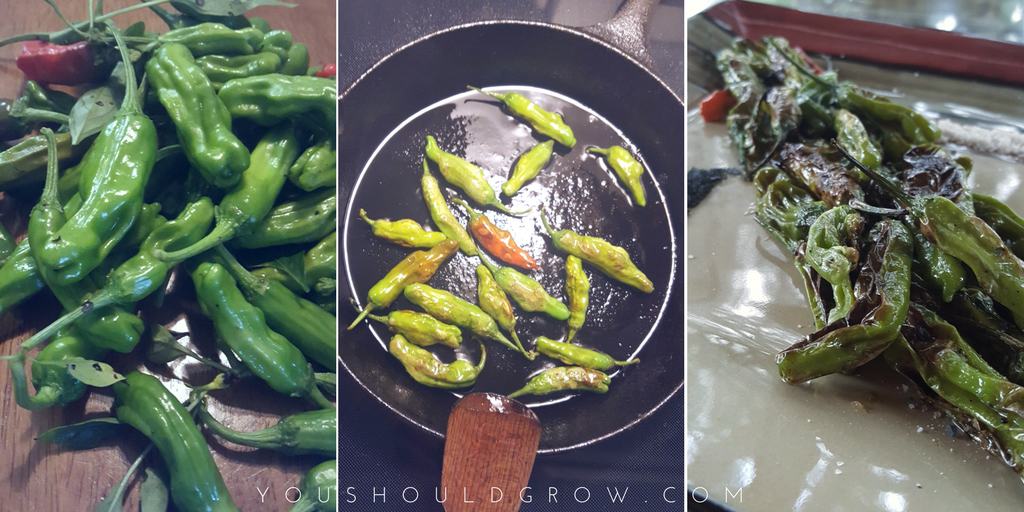 How to cook shishito peppers
You can use fresh shishito peppers in salads and veggie platters-anywhere you would use bell peppers, but remember you might get a little kick of heat from them.
They're delicious pickled and fermented, too.
My favorite way to cook shishito peppers, though, is simply by blistering them. We used our well seasoned iron skillet to fry these babies, but you can grill or roast them in the oven too.
Blistered shishito peppers are great as an appetizer all on their own and for breakfast with bacon and eggs!
Blistered shishito peppers recipe
Ingredients:
Peppers
Olive Oil
Coarse ground salt
Method:
Coat the bottom of an iron skillet with olive oil. Keep your burner on medium heat. If your oil starts to smoke, the heat is too high.
When the pan and oil are hot, add whole peppers and saute for about 7-10 minutes or until the skins begin to blister. Poke holes in your peppers before cooking to help prevent splattering of oil.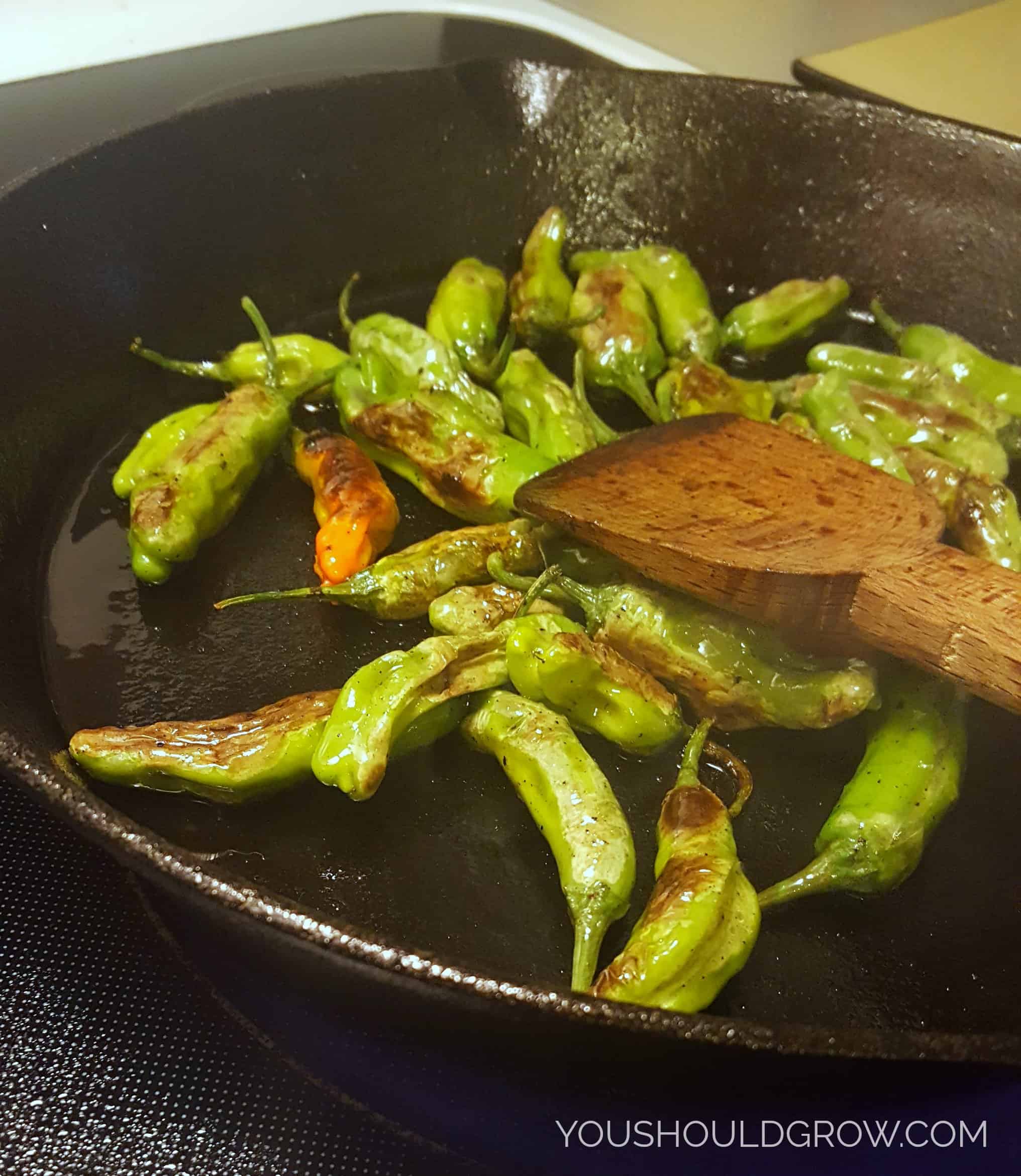 Move the peppers to a serving dish and sprinkle with coarse salt while they're still warm.
We used Himalayan pink salt and black Hawaiian salt. I preferred the pink salt, but you can use whatever you have on hand. Table salt is better than no salt, but the coarse grind has a nice crunch that adds texture.
Grilled Shishito Peppers
If you choose to grill or roast shishito peppers instead of frying them, coat them in olive oil before adding to the oven or grill. Cook until the skin starts to blister and add salt as soon as you remove them from the heat.
Serve blistered shishito peppers warm and eat them whole.
I like to eat them plain, but a lot of people like to serve them with a dipping sauce like this easy aioli. The beauty of shishito peppers is that they're so versatile, and they pair well with a variety of dishes.
Have you tried shishito peppers? What did you think?