10 Best Kitchen Gifts For Vegetable Gardeners
As an Amazon Associate and member of other affiliate programs, I earn from qualifying purchases.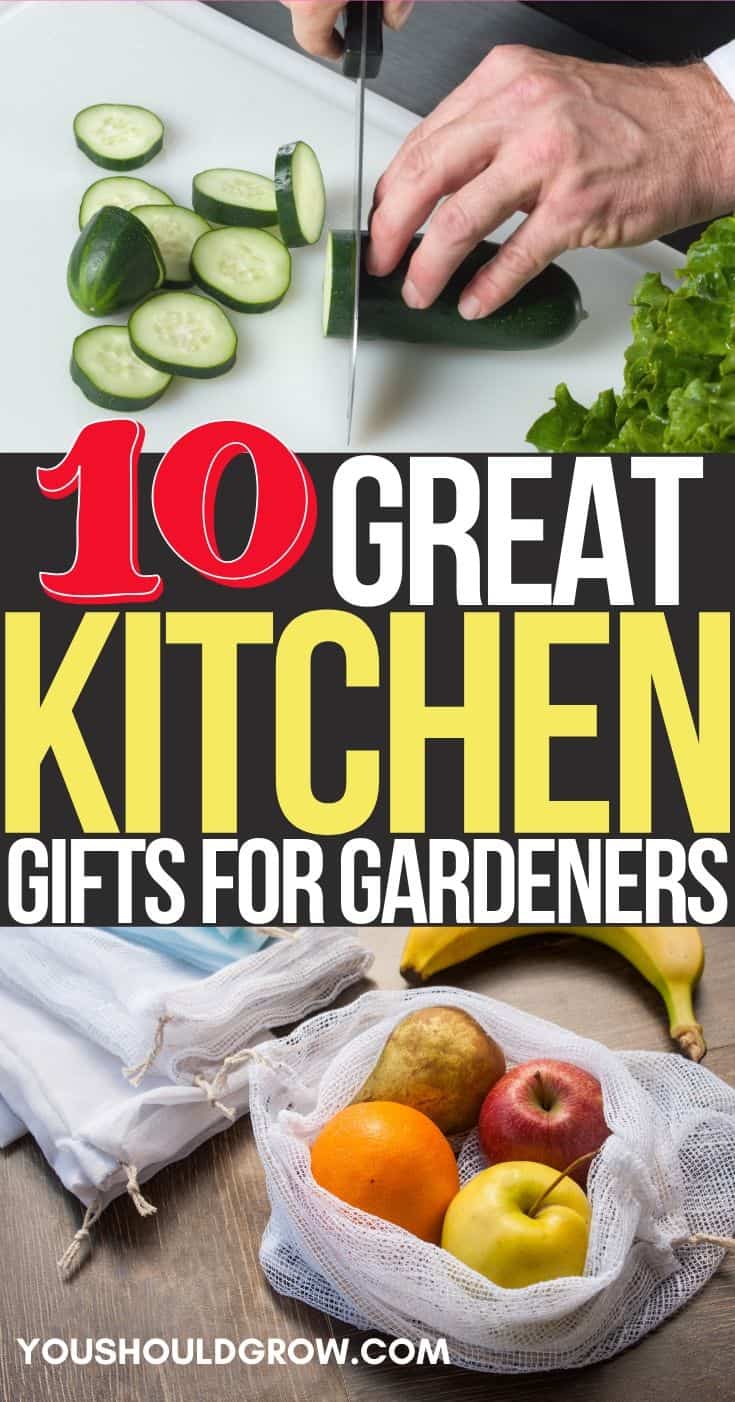 If you're searching for a gift for a vegetable gardener, consider giving them one of these super useful kitchen gifts. If you think about it, vegetable gardeners spend as much time with their plants in the kitchen as they do in the yard.
These kitchen gifts are great for letting them enjoy their homegrown food, and they'll appreciate how much easier it is to process produce with these tools.
They'll love these gifts so much, they may even cook a meal for you!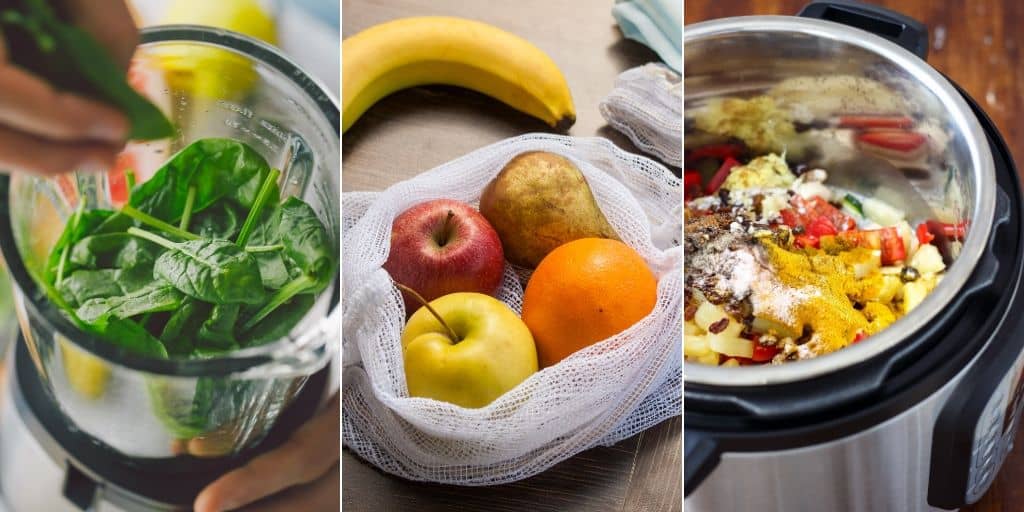 Kitchen gifts for veggie gardeners
These kitchen gifts are great for anyone who cooks with real food. From chopping to preserving, these kitchen tools make cooking with fresh produce so much easier.
Glass mixing bowls
One of my favorite things to do when I'm cooking is chop food. It's a weird thing to enjoy, maybe, but it's also a necessity when cooking with fresh produce. Once chopped, those veggies need a place to chill before they're ready for the pan.
These bowls are just the trick. This 3 piece set is great for holding chopped veggies and scraps for the compost pile.
Vitamix professional blender
Whether they're making pea soup or green smoothies, the Vitamix blender is by far the best tool for the job. We've worked with these a lot in our restaurant, and I can tell you these things are crazy powerful.
That power comes at a pretty hefty price, but you can get a good deal with these certified refurbished units on Amazon.
If that's out of your price range, a good alternative and often used tool in our house is the immersion blender. The immersion blender allows you to blend right in the bowl, and it's great for smoothing out soup recipes and whisking up eggs.
Canning supplies
Canning supplies are always handy in a vegetable gardener's kitchen. A super practical gift like mason jars can be used for preserving food, storing dry goods, or even holding pens.
Pair them with the Ball Book Of Canning, and a set of canning tools if they don't have one yet.
Slow cooker
When I'm food prepping, I often make bagged meals ready to be tossed in the slow cooker. It's such an easy way to fit cooking real food dinners into a busy schedule.
Slow cookers can also be used to make sauces and homemade broths. There are even some brilliant nonfood uses for slow cookers like these simmer pot recipes that make your house smell amazing!
Pressure cooker
I admit that I don't have one of the supposedly amazing Instant Pots. But haven't you heard? They're supposedly amazing!
From making yogurt to steaming their precious veggies, Instant Pots can apparently make anything your veggie gardener wants to eat.
Vacuum sealer for food
A quick and easy way of preserving food, freezing blanched vegetables in vacuum-sealed bags is the best way to preserve their flavor. But vacuum sealing can also be used for marinating food and packing lunches.
Gifting your gardener a vacuum sealer can help them eat garden fresh veggies year-round.
Reusable food storage bags
One problem veggie gardeners run into is storing fresh produce. Reusable mesh bags help to keep produce fresh and organized in the fridge
. 'Nuff said.
Quality chef knives
You can easily spend hundreds of dollars on a gorgeous set of knives, but in our house, we go for the Victorinox knife every time. I love the way it feels and slices, plus it's dishwasher safe unlike other knives.
A good mandoline
Food slicers are super handy for veggie gardeners, and especially with this kitchen tool, you get what you pay for. Spring for one of the professional designs with an extra wide deck and adjustable slicing depth.
Non-toxic ceramic nonstick fry pan
I bought this for my husband for Christmas last year because we wanted a nonstick alternative to our castiron skillet. After a lot of research, I settled on this pan.
Having used it for about a year now, we do not have a problem with food sticking at all. But we also cook with a lot of butter and I only hand wash our cooking pans. Those are the pros.
The con is the poorly designed removable handle. It's supposed to be removable so you can stick your pan in the oven. While that's a great idea, in reality, the connection is very loose, and it sometimes comes apart when it's not supposed to. It's not enough to bother me, but you will notice it.
Have you received a great kitchen gift?
Share your ideas in the comments!