23 Genius Wax Paper Hacks You Have To Try 
As an Amazon Associate and member of other affiliate programs, I earn from qualifying purchases.
Wax paper has a thin layer of wax on each side, and it was designed to help keep food fresh longer. But wax paper is one useful item that should be kept stocked in your pantry because it has so many different uses. I have created a list of all the genius wax paper hacks for you to try out!
Wax paper is water resistant and offers a non-stick element, which attributes to it being so handy and versatile to use. Be prepared to be amazed at all the creative ways this cheap and affordable paper can come in handy! There are so many wax paper uses. It can repel dust, lubricate, and so much more!
Did you know that wax paper is compostable? If you're like me, you want to decrease the amount of waste you make. So when you're done with these wax paper hacks, toss it into the compost instead of the trash.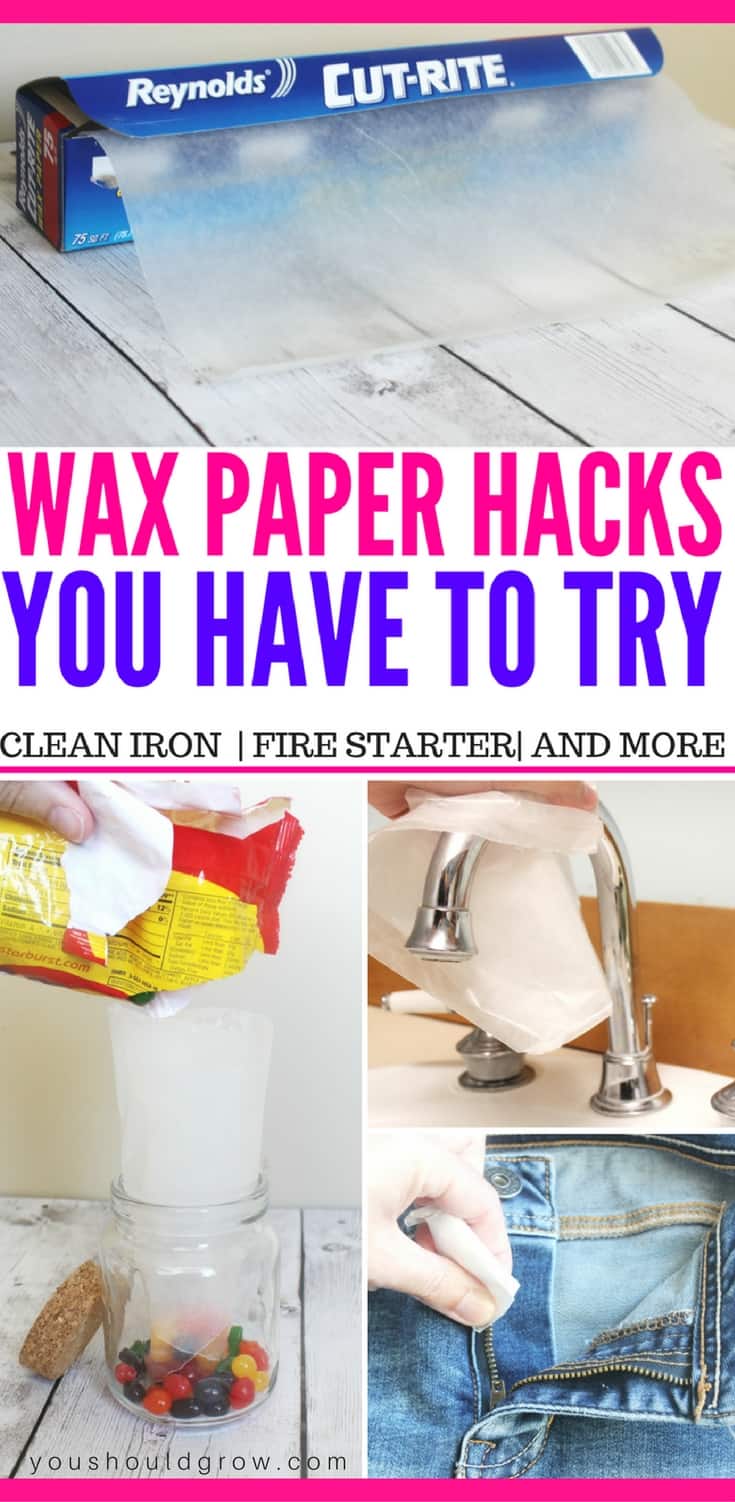 Wax Paper Hacks You Need To Know
1. Splat Protector
Next time you go to heat up something in the microwave, cover your bowl or plate with wax paper, and then heat like normal. This will work great for protecting your microwave from getting splatters as your food heats up!
2. Cheese Fresher
If you love eating cheese in your home, try this to help preserve cheese longer. Cut up your block of cheese and then wrap your leftover cheese in wax paper, followed by aluminum foil. Then store in the fridge like normal. Cheese can soak up odors from the fridge, but wrapping it up this way will act as a barrier and keep your cheese fresh longer.
3. Protect Cutting Boards
Keep your cutting boards and wooden utensils in tip-top shape with this easy wax paper hack. Just rub down your utensils and cutting boards with wax paper. It will add an extra layer of protection from the wax that rubs off on them.


4. Can Opener Cleaner
Have a manual can opener that seems to be getting stuck? Grab that wax paper and run it through and it will help remove dirt, food, and help lube up the gears. Voila! Cans open easier.
5. Clean Iron
If your iron has seen better days, it might be needing to be cleaned. Put some table salt onto a piece of wax paper and use your iron to rub over it like you would when you iron a shirt. It will help remove any buildup and clean your iron.
6. Stuck Zipper
This is a cool way to use wax paper! If your zipper is snagging or not working like it did when new, rub a little wax paper along the teeth to help discourage any snags. This works on coats, jeans, purses, and anything else with a zipper.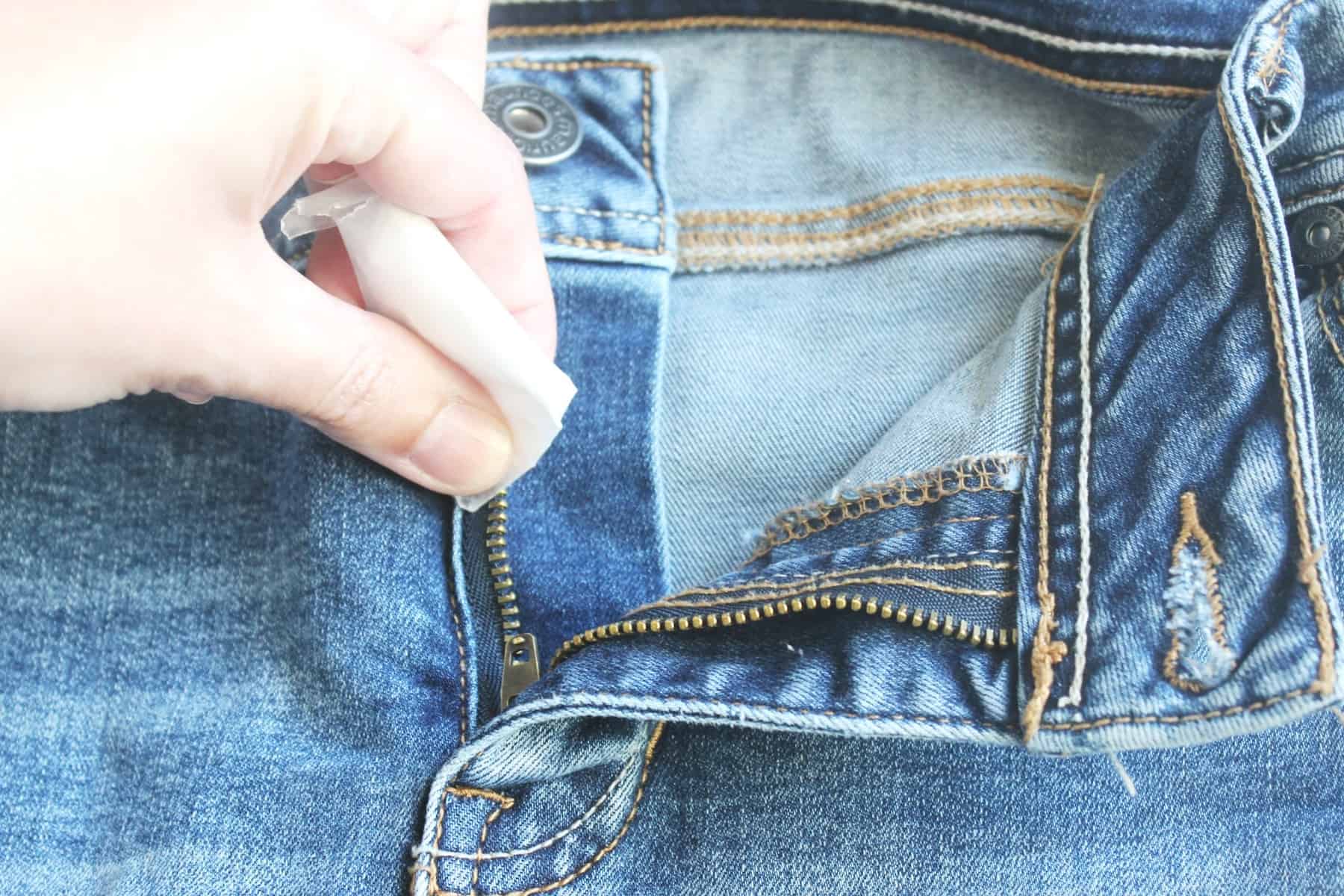 7. Prevent Dust
Nothing is worth than looking up on top of your kitchen cabinets to find a layer of dust. Lay down sheets of wax paper, and then when you go to clean just toss the wax paper into the compost and lay new. It will catch all the dust, and be less work for you!
8. Impromptu Funnel
Need a funnel but can't find yours? Roll up some wax paper and insert into the neck of the container or jar, and use as a funnel. The wax paper will stay stiff, and it works wonderfully!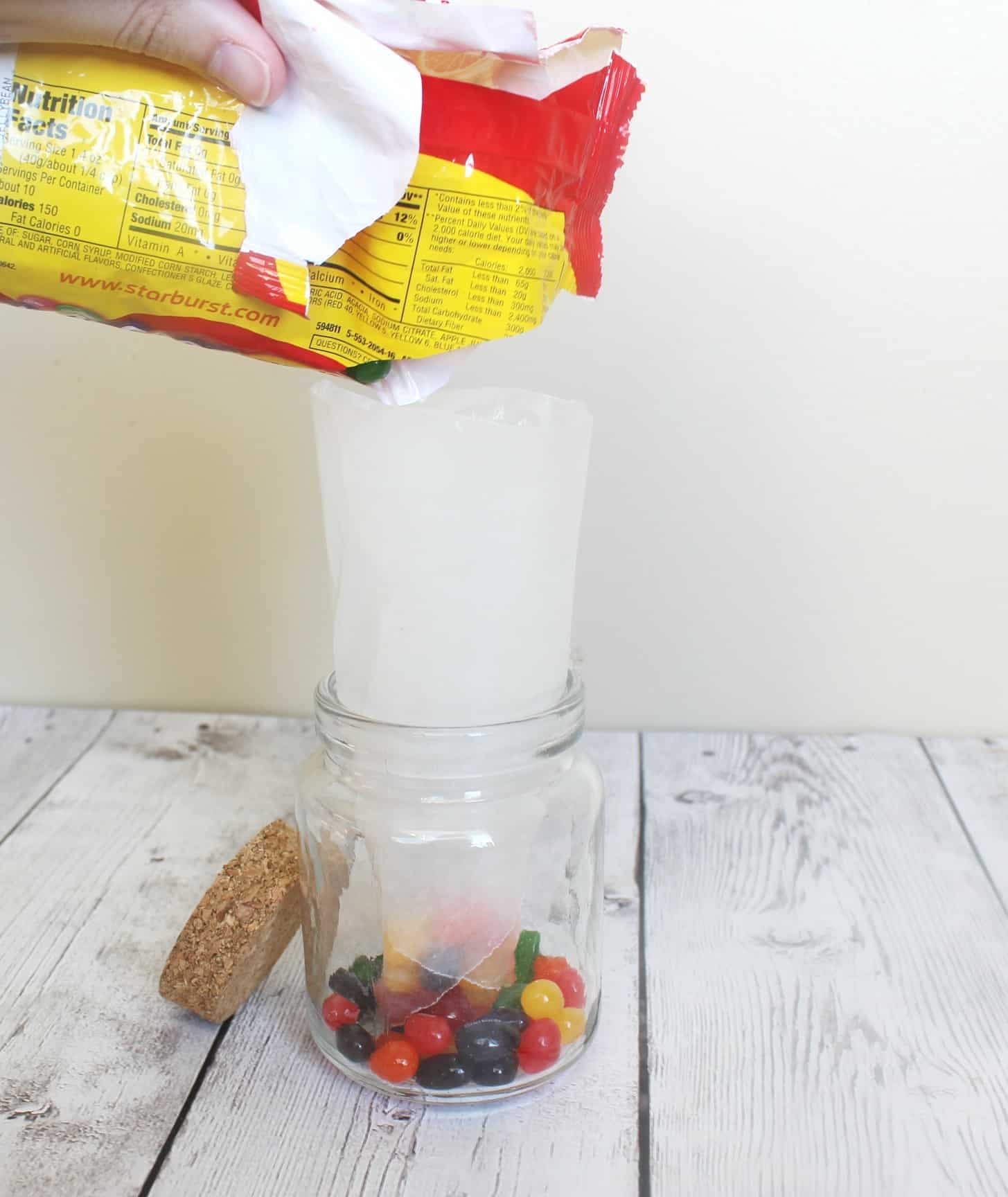 9. Sticky Door
On occasions, doors can become stuck and stick around the base. Take some wax paper and rub around the edges to help reduce the risk of it jamming.
10. Drafty Windows
If your windows are a little drafty, find where the air is coming in. Wad up some wax paper and plug up the holes. This will help prevent air getting in and the wax on the paper will ward off precipitation.
11. Resist Water Spots
Sinks and tub faucets can get bogged down with water spots, but wax paper can help prevent water spots. Clean your faucet well and then buff wax paper on the faucet handles to prevent future water spots. You can do this every few weeks.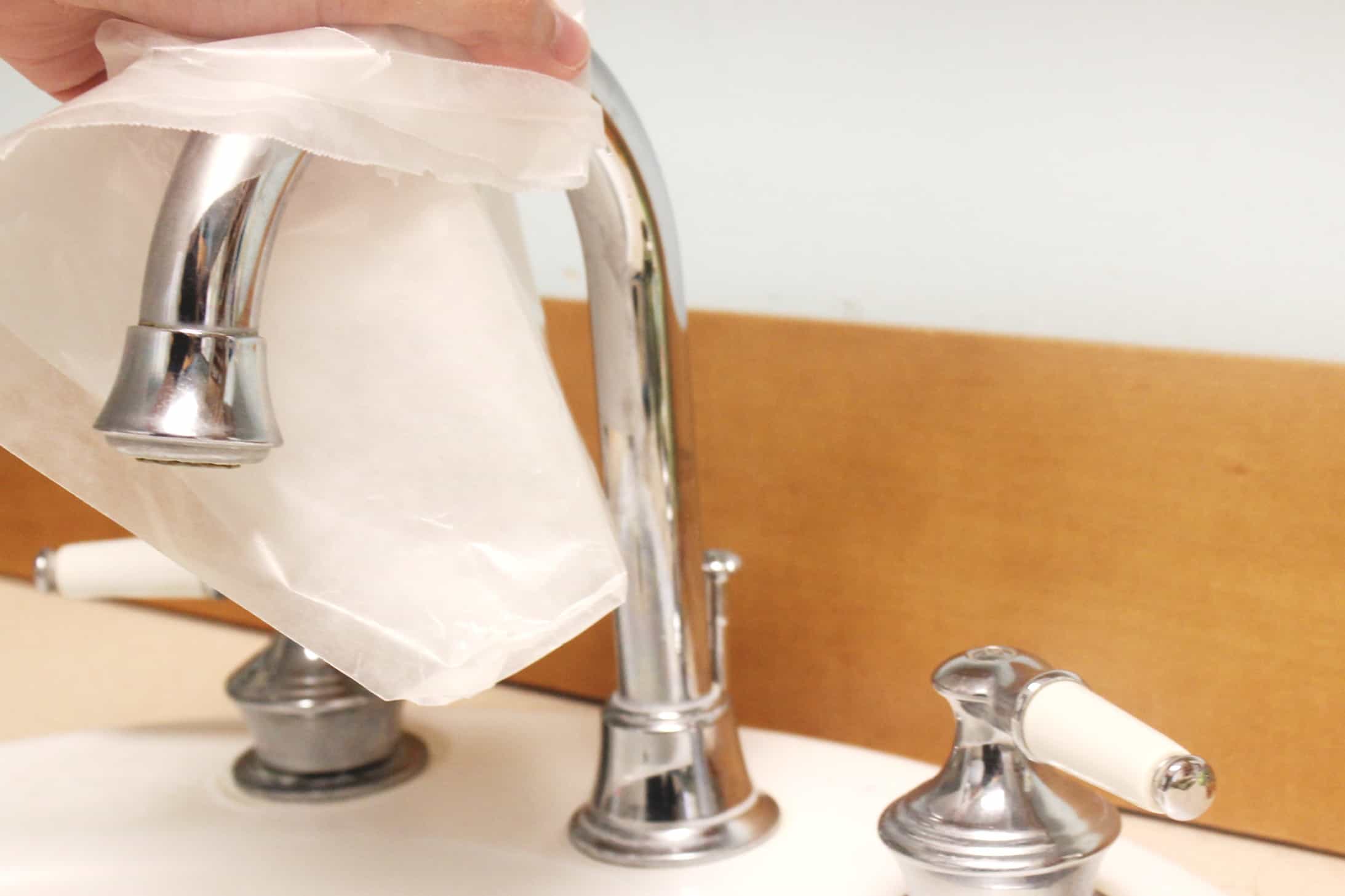 12. Dust Floors and Surfaces
If you need to dust, use a piece of wax paper, it works great at picking up dust off of your surfaces, and helps repel it for the future. Also, if you have a Swiffer, clip in a sheet of wax paper where your pad normally goes and use that to dust. This use for wax paper makes a very inexpensive option, and it works great to give your floors a little shine.
13. Fridge and Cabinet Liner
Line your fridge shelves or cabinets with wax paper to protect from messes. Just toss it into the compost as needed and replace with new. This will make cleanup so much easier if you have jars that leave spots on your shelves. Just cut the paper to fit the exact size you need for your shelves.
14. Preserve Leaves
Take two sheets of wax paper and place leaves in between the sheets. Take your iron and gently iron over it, to seal the leaf inside the wax paper. This is a fun project for kids, and great for saving as a memory to look back on.
Learn more ways to use wax paper for crafts here.
15. Garden Tools
When your tools get dirty with stuck on dirt and grime, rub them down with wax paper to clean them up and remove the dirt easily.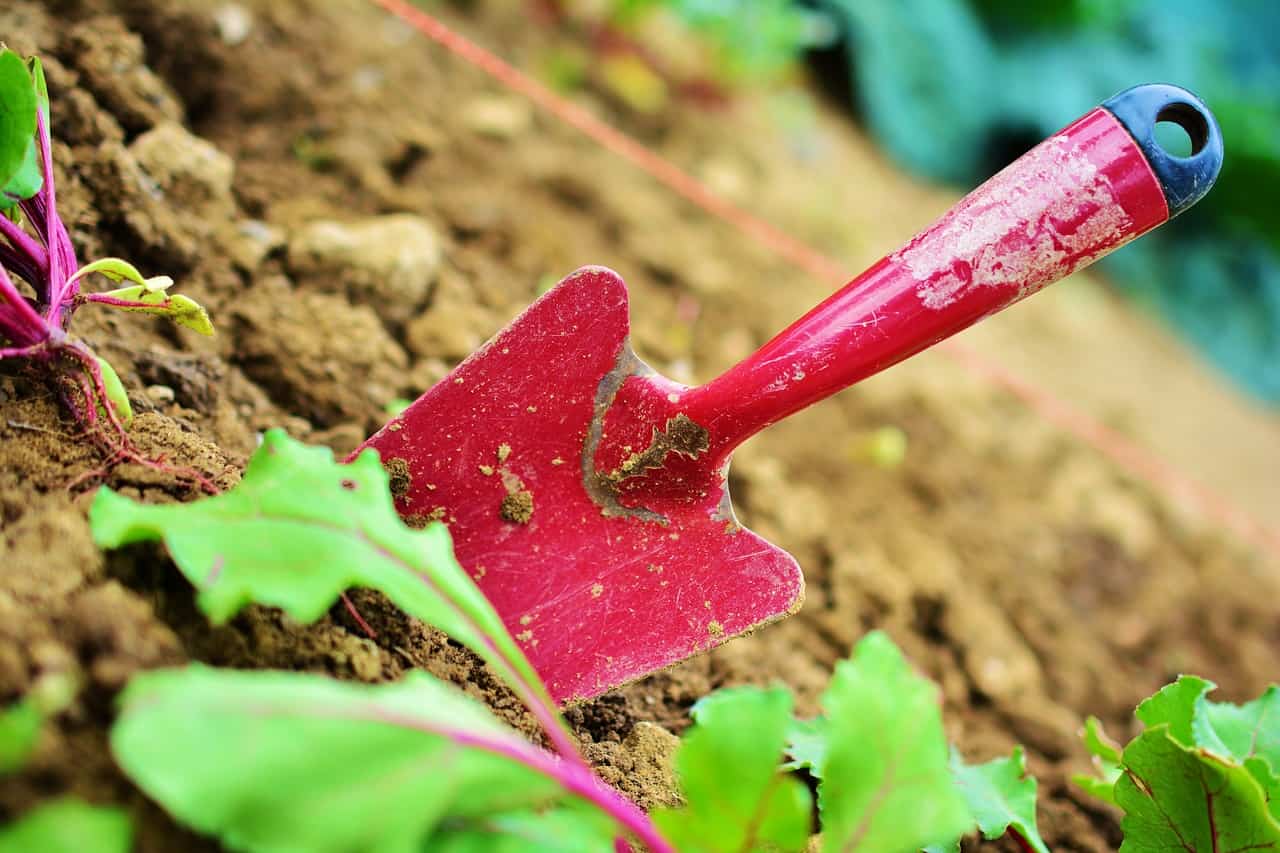 16. Paint Can Tip
If you are working on painting a room in your home, just add a sheet of wax paper over the top of the paint can before you close it. This will help keep skin from forming on top of the paint.
17. Paint Brushes
If you are needing to take a break in between layers of paint, simply wrap your paint brushes up with wax paper, and store it in a plastic bag. This will help keep your brushes from drying out in between coats, and you don't have to spend the time washing your brush out. If you are done for the night and won't work on painting more till the next day, then keep the brushes in the fridge overnight.
18. Fire Starter
Take some lint from your dryer and roll up into a ball. Then take wax paper and wrap it around the lint, this works great for starting a fire. Just place in the fireplace and light it and top with wood.
19. Dry Wet Books
I love this clever wax paper hack! If your books get a little wet, put wax paper in between the pages as it dries. This will help it dry faster, prevent pages from sticking, and help protect your book so it doesn't get ruined.
20. Shower Curtain Or Window Treatments
When you go to open and close your window or shower curtain and find it sticks a little, you can lube up your rod by rubbing wax paper on it. This will help make it slide open and close a lot easier.
21. Get Snow Off Shovel
If you are headed out to shovel the drive from a winter snow, wipe down the shovel with wax paper. It will help reduce snow building up as you shovel away, saving you time.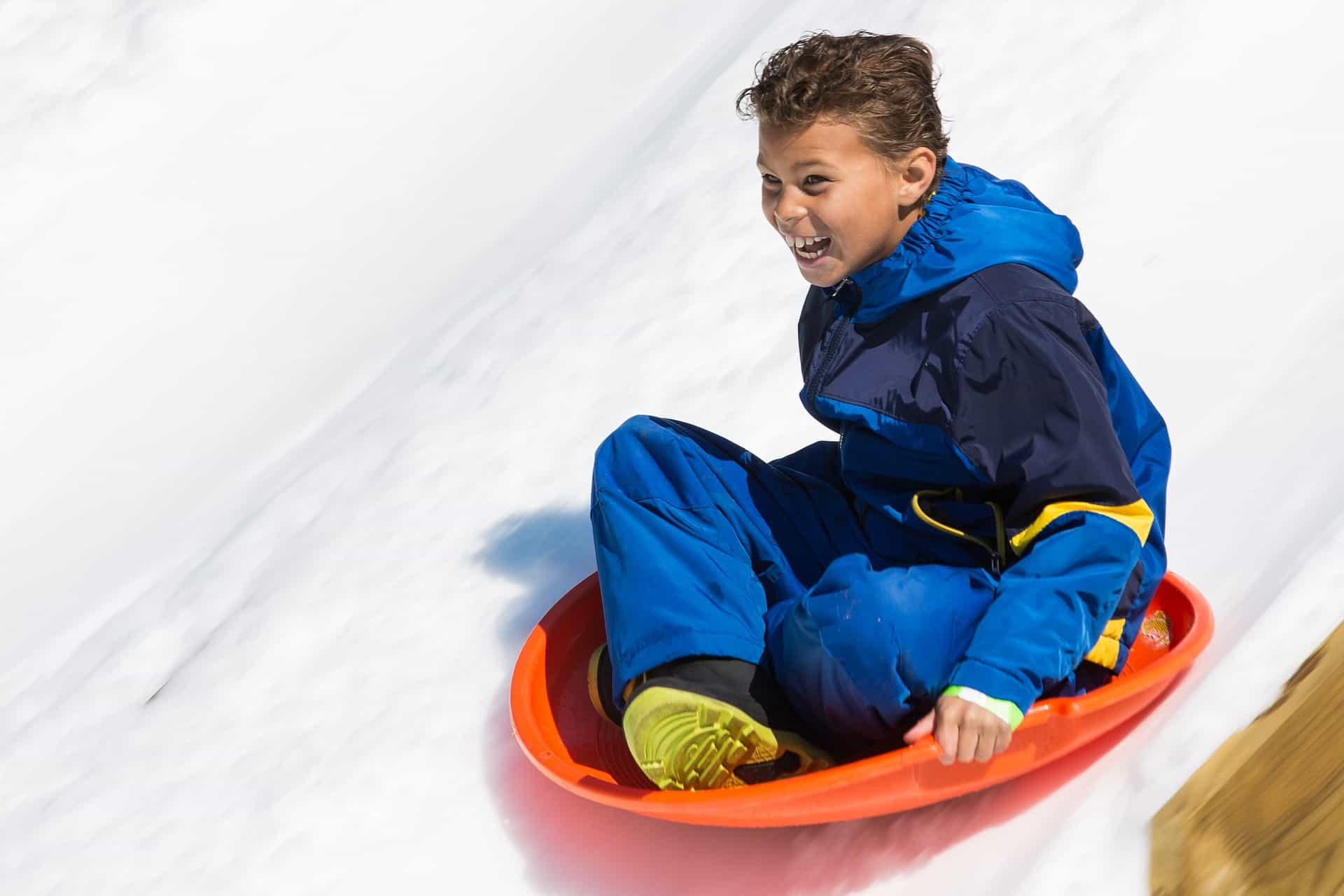 22. Make A Sled Go Faster
Kids will love this way to use wax paper! To make your sled go faster in the snow, wipe down the whole bottom of the sled with wax paper. The wax will create a slicker surface, hence a faster sled.
23. Re-Cork Wine
And moms love this use for wax paper! Lost the cork for your wine? Wad up some wax paper to stick inside to act as an impromptu cork. Just make sure you leave some paper sticking out so you can easily grab it to pull out when you want more wine.
Do you know other uses for wax paper?
Leave me a comment below!