10 Trending Fall Decorating Ideas
As an Amazon Associate and member of other affiliate programs, I earn from qualifying purchases.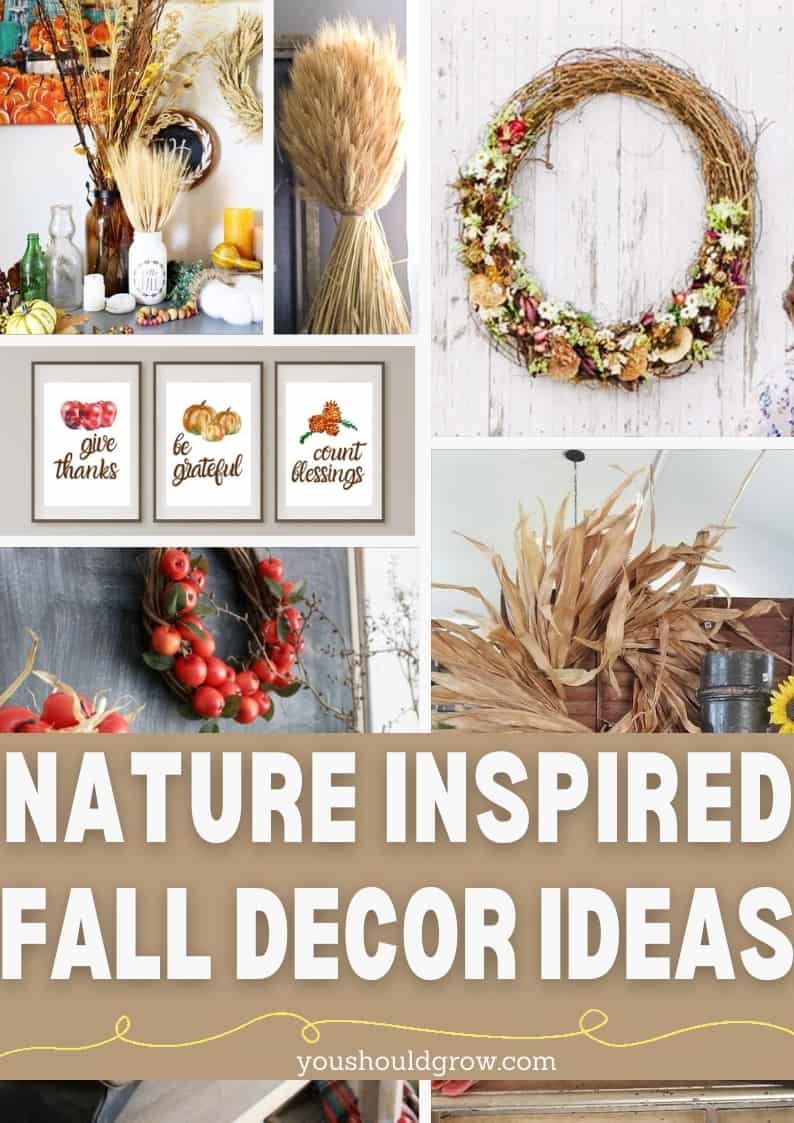 As the end of August approaches, summer's sweltering heat promises to give way into autumn's cool breezes. And I can't help but get excited about the upcoming changing of the leaves & the season of pumpkin everything.
In looking at fall decor trends, I was inspired to see how much nature's beauty adds when striving to achieve that perfect fall look.
The nice thing about using natural elements is that many can be foraged right from your yard. And it's surprising how little effort it takes adjusting a few decor elements to welcome fall into your home.
So here are some easy ways to get a modern fall look with natural elements.
Trending Fall Decor
I've never been one to collect a lot of decorative items, mainly because I don't have room to store them, but also because my style changes from year to year.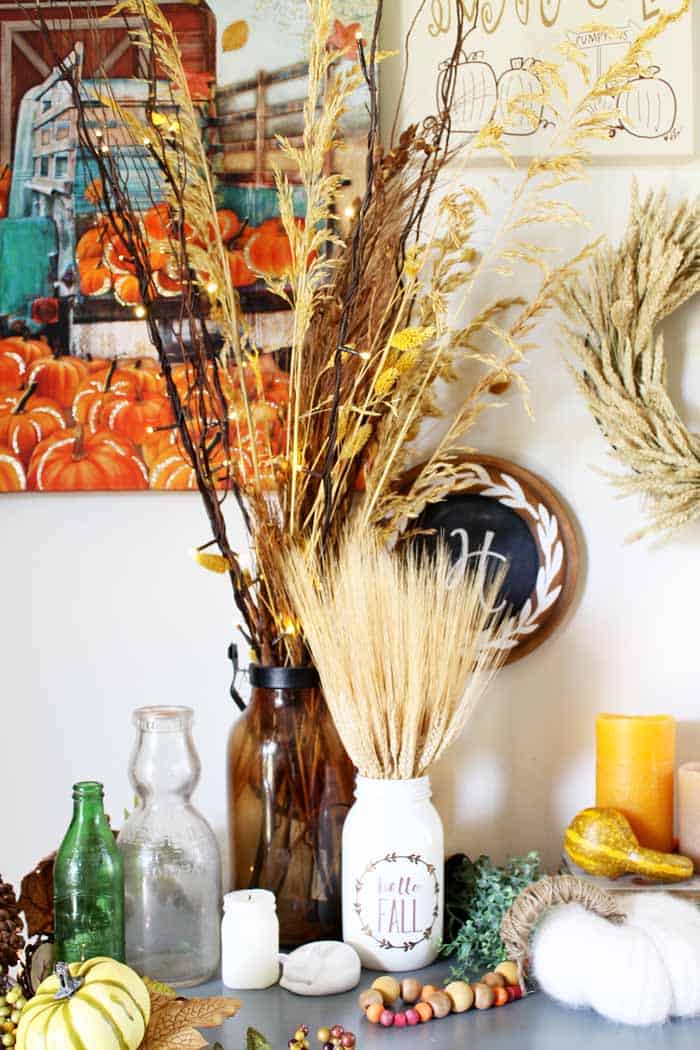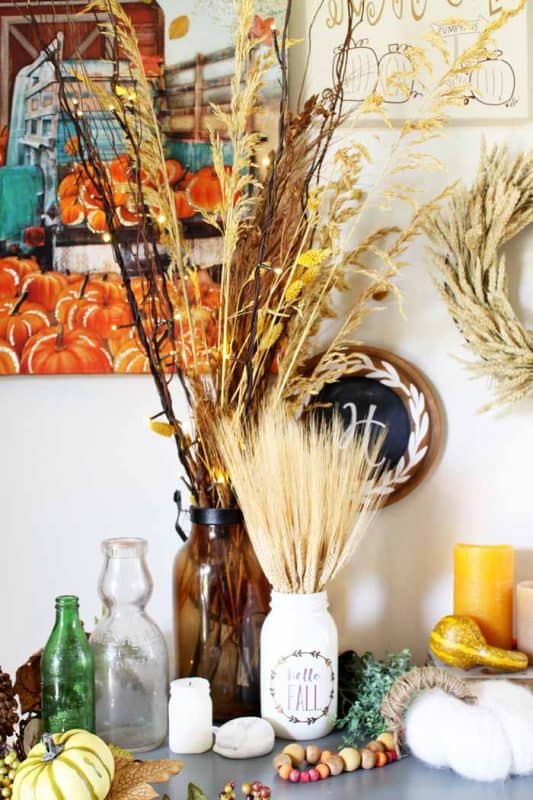 So here are some of the things I've noticed that are trending this year, and it seems to fit right in with my love for all things gardening.
Fall foliage
Jumping right into the obvious, fall foliage is making a big statement this year. It's a perfect addition to flower arrangements as well as making a statement in mantel garlands and door wreaths.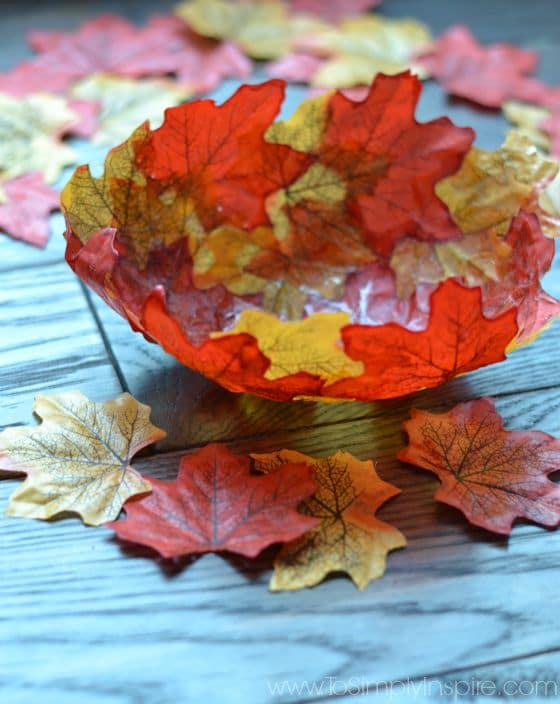 Wheat and wild grass bundles
Wispy wheat bundles and wild grass accents are perfect for decorating this fall. Within arrangements, wreaths, and even standing on their own, these pretty clusters are both seasonal and neutral.
That makes them perfect for scattering on your front porch, fireplace mantel, and even table centerpieces. I am partial to the sleek modern look of using wheat and wild grass.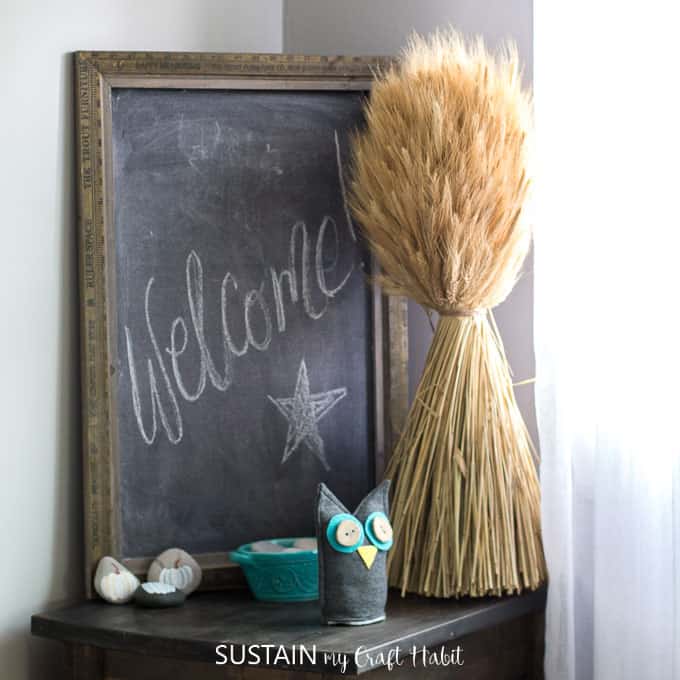 Cornhusks
Using cornhusks at the front door and porch is a classic style, but corn husks are also making an appearance in garlands and wreaths.
Whether you choose to include the corn ears or not, the husks are a nice addition to mason jars, tablescapes, and flower arrangements.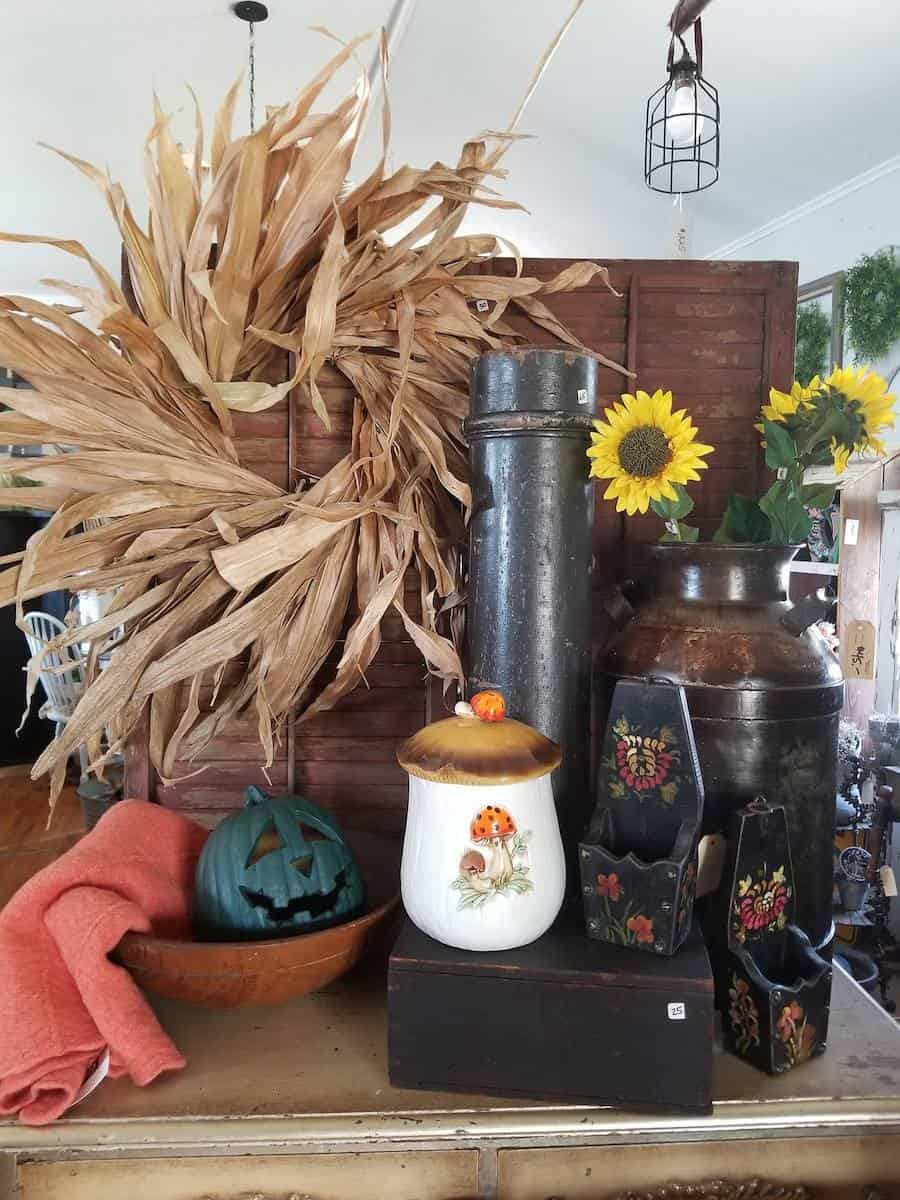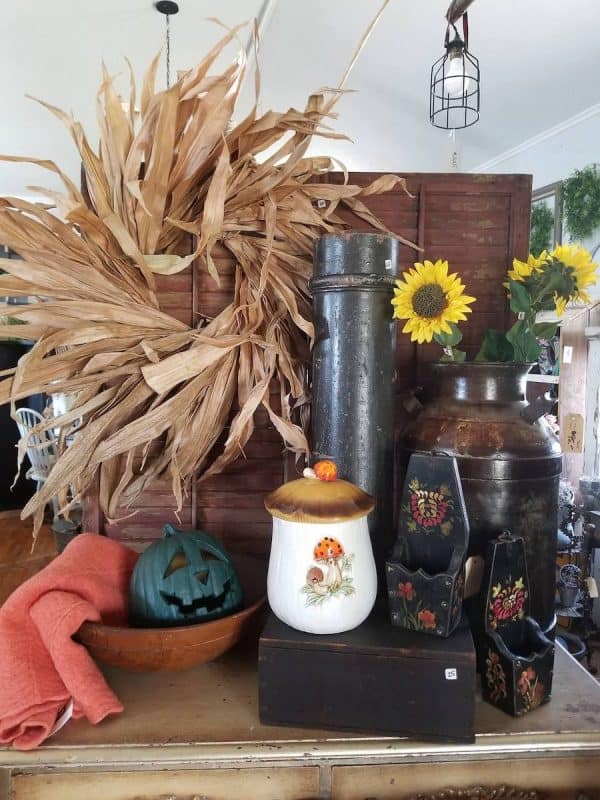 Pumpkins
Okay, this one is not any big news for anyone, right? One of the simplest ways to decorate your home for fall is to pile pumpkins in every space you can find.
I love when the pumpkins are mixed in color and texture. If you choose wisely and are careful about how they're stored, you can even cook them up for Thanksgiving dinner when pumpkin stacks give way to Christmas ornaments.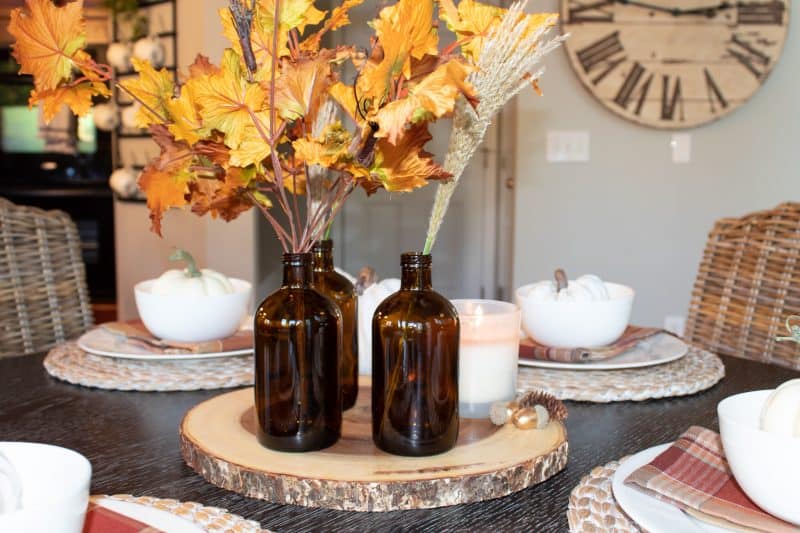 Apples
Clustered in bowls, filling baskets, or hollowed out for holding candles, there are lots of ways to add apples for fall decorating.
Choose deep red apples to mimic the changing of the leaves, brighten the room with golden hues, or add a pop of color with bright green. The ways you can add apples to your fall decor are never ending.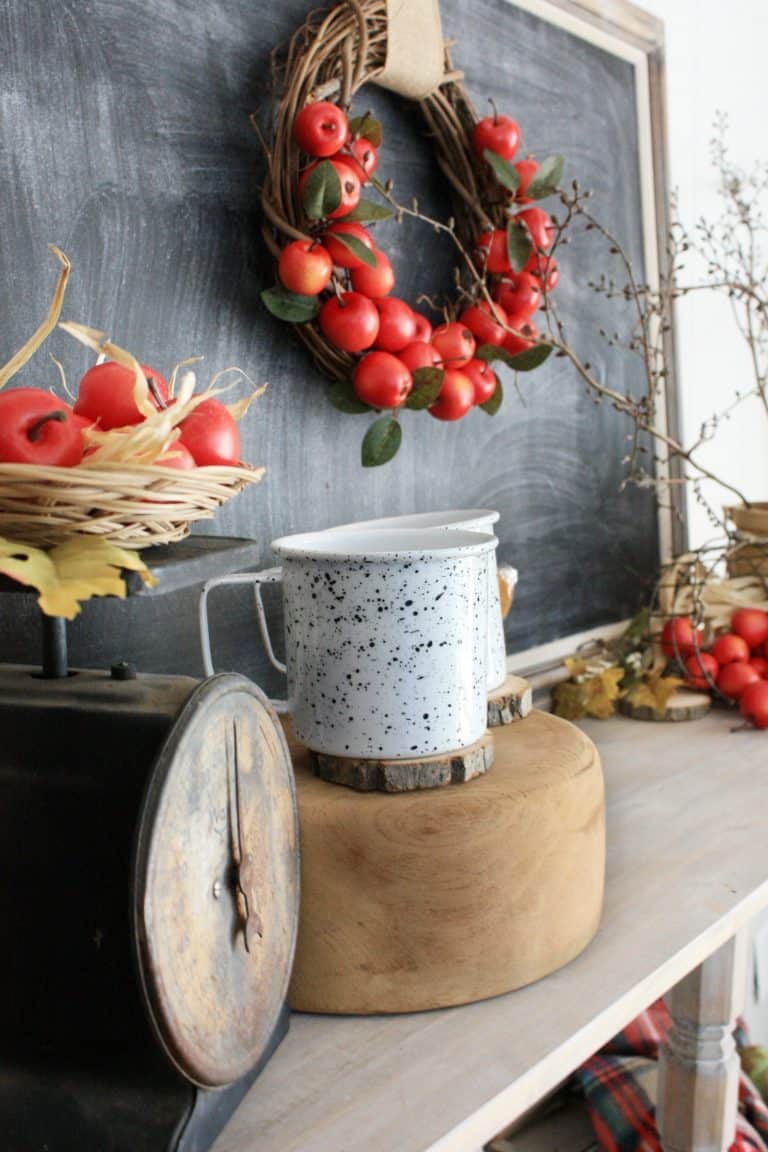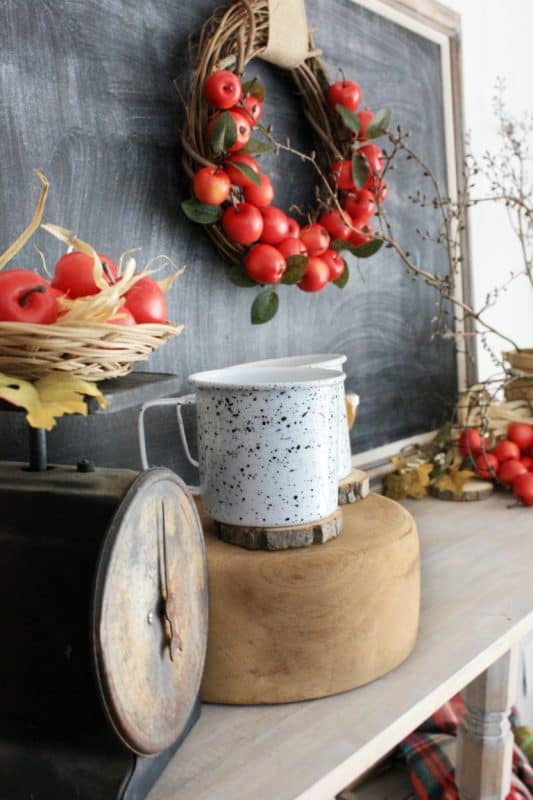 Free Fall Printables
One way to add natural elements is with fall printables. I created these with this year's fall trends in mind. Click here to get yours (it's free!).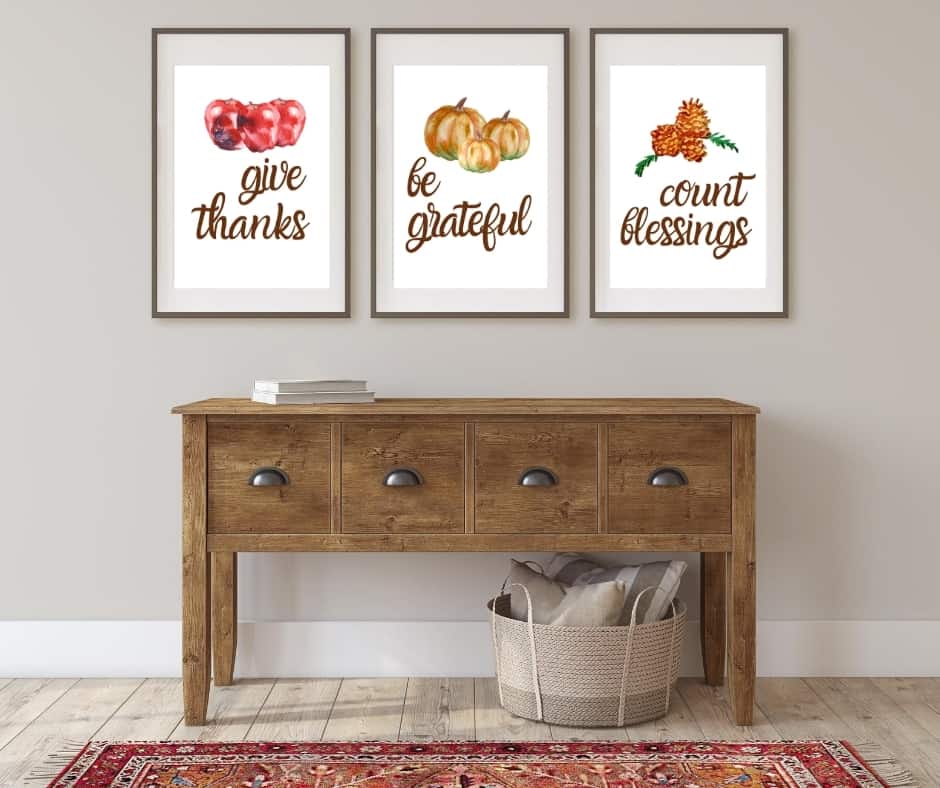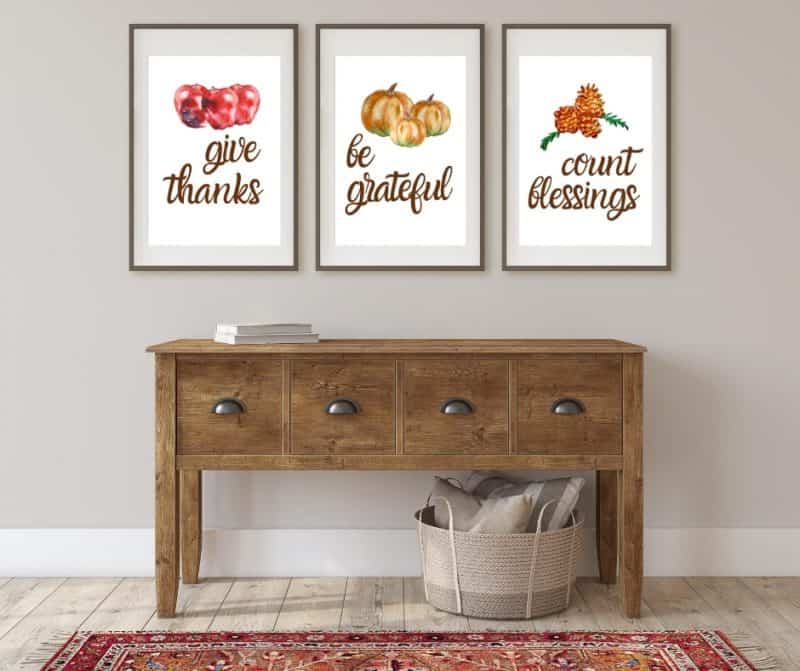 Pine cones
What is simpler that sprinkling around some pinecones for a touch of fall style? A walk through some pine woods should supply plenty of material.
I love the idea of piling pinecones in a glass hurricane or even layering them at the base of a candlestick or a DIY wreath.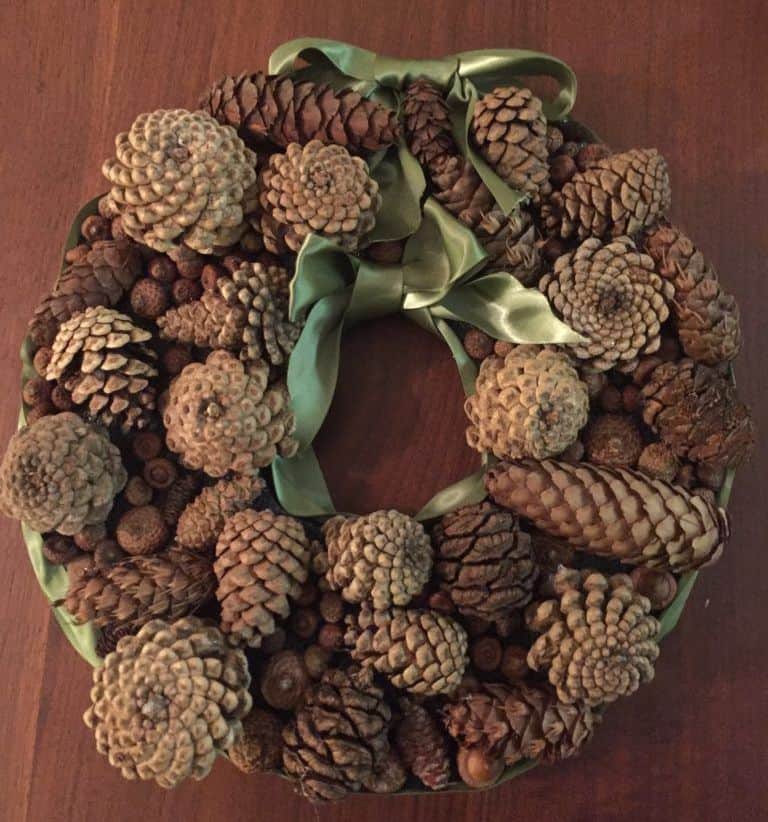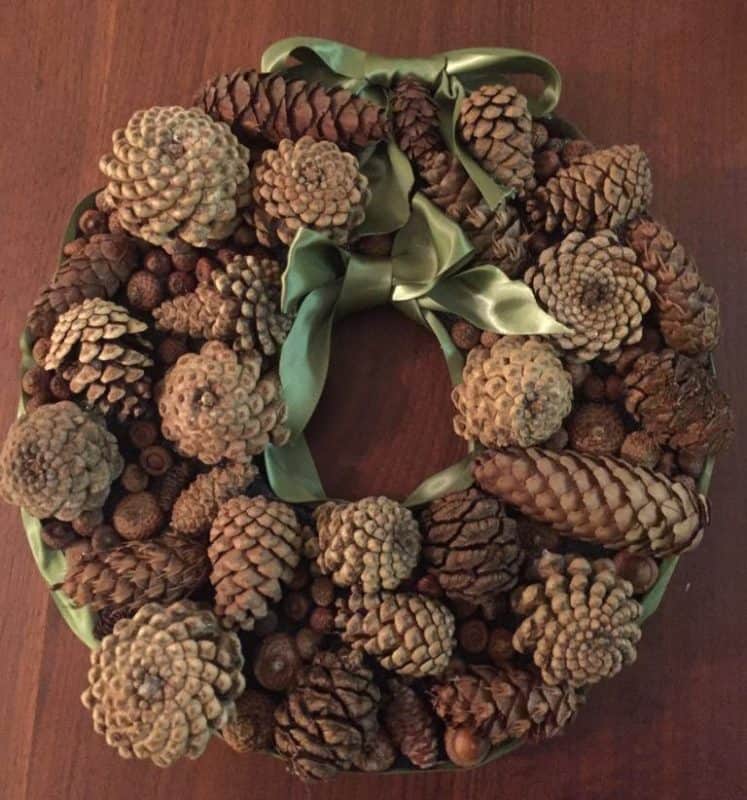 Grapevines
To me grapevines are absolutely lovely ways to make wreaths, garlands, and runners for your fall decorating.
Whether you add in some of the other elements in this list or keep it simple, the natural woody tones of grapevines are grounding and set a beautiful backdrop for other elements of your decor.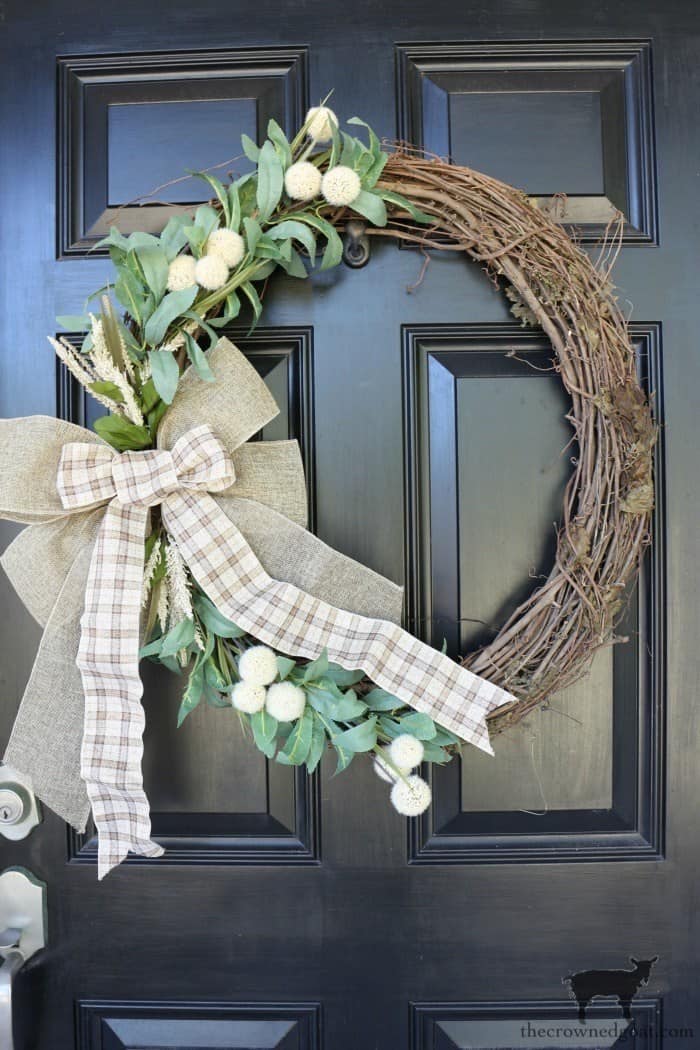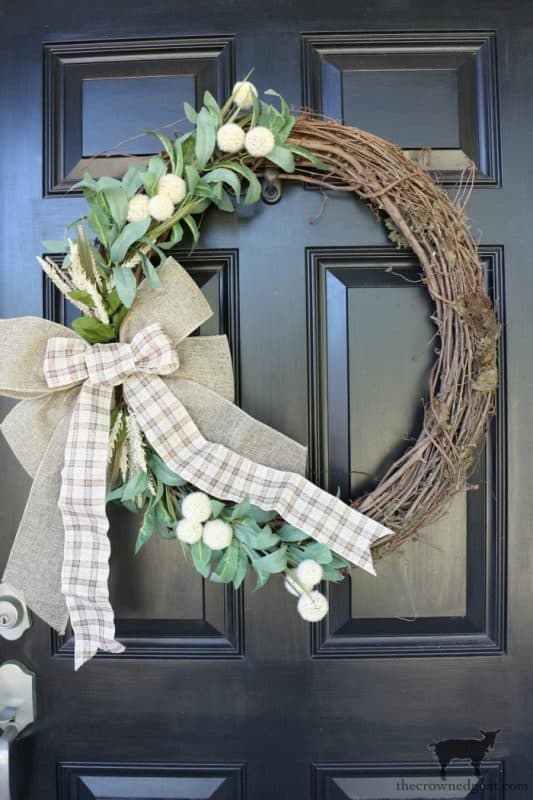 Acorns
Real acorns or acorn shaped pieces are perfect for fall decorating. The great thing is that it's not hard to find acorn pieces in most home decorating stores.
I also love the idea of gathering a few with the kids and using paint to customize your acorn look.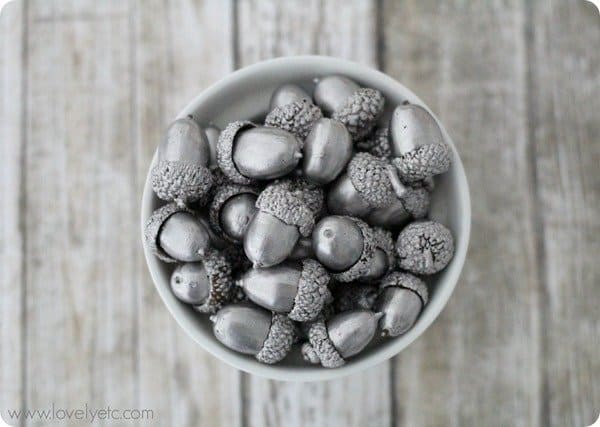 Birch wood
Birchbark with its lovely white and gray tones make a perfect neutral addition to your fall decorating scapes.
As a base for candles or even in paintings and photographs, birch trees are a lovely natural accent to your fall and holiday decor.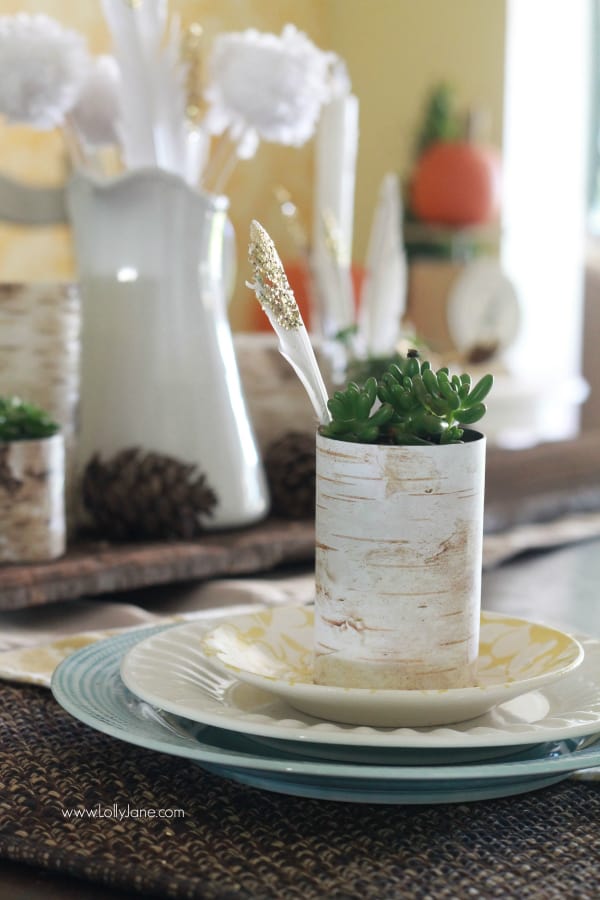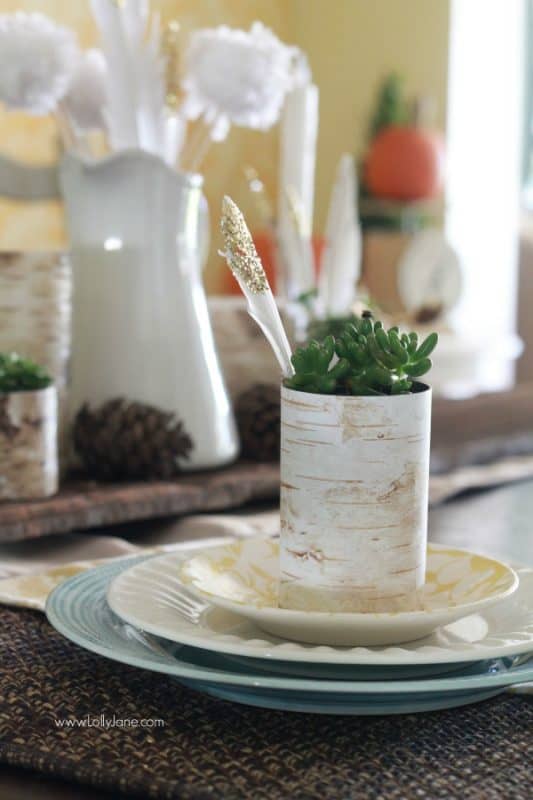 Fall florals
If you can find some autumn toned flowers, they are a natural way to bring color into your fall decorating.
Sunflowers, dahlias, and mums are all pretty for decorating in the fall. It doesn't matter if your bouquet is a tiny touch of blossoms or a towering spray on your dining display, fall colored florals are in style this season.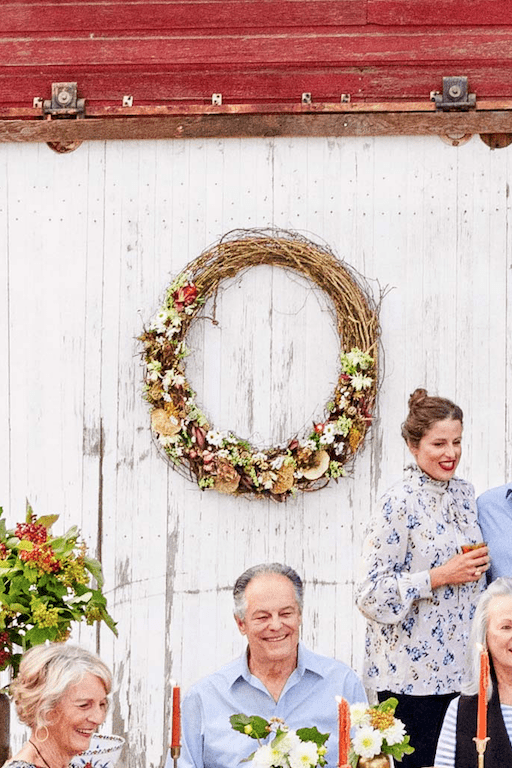 Are you already setting the mood for fall in your home?
Share your ideas for fall decorating in the comments!