Should You Make Or Buy A Halloween Costume?
As an Amazon Associate and member of other affiliate programs, I earn from qualifying purchases.
Are you trying to decide whether to make or buy a Halloween costume this year? Read to get tips for deciding which is the right decision for you and your family.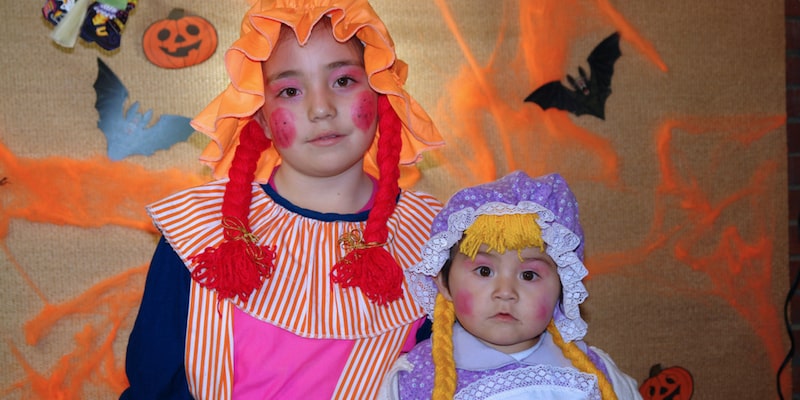 As modern mothers, we are always looking to do more on our own. We often put pressure on ourselves to DIY things that might not be realistic. That's especially true when it comes to making sure our kids are happy.
And you might be struggling with the desire to DIY your Halloween costumes, but you're not really sure if it's worth the effort. Or you might be feeling a little guilty about wanting to just buy it and get it over with.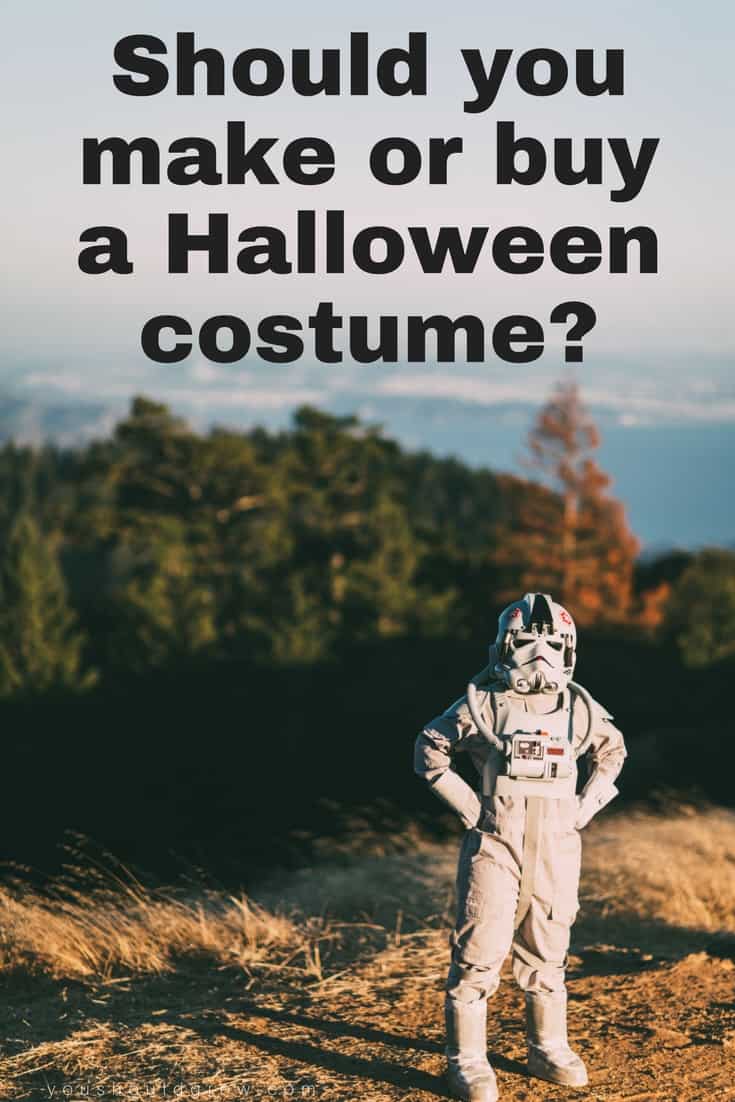 If we put too much pressure on ourselves to be eco-friendly and only choose healthy treats, then we can quickly suck all of the fun out of Halloween. I love the saying: you can do anything, but you can't do everything.
So here's some help deciding whether to make or buy your Halloween costume.
Halloween season is a time for dressing up as your favorite character, spooky ghoul or ghost, witches, superheroes, or whatever else your heart desires. There are literally no ends to the options when it comes to Halloween costumes.
Some people like to be cute, some go for the very scary or gory, and some decide to cosplay their favorite characters from cartoons or movies. Because there are so many choices, that also means there are many options to decide on whether to make or buy your costume.
Deciding whether to make or buy a Halloween costume can be a difficult choice.
Some people think they can save money by making their own, but it depends on the costume.
If your child is going as a ghost, you can likely save a lot by making your own. If your child is choosing something more complex, the costs can add up for materials, accessories, face paint, wigs or hair dye, and other elements of the costume.
Buying everything you need to make your own costume can really add up. That's okay if you're not on a budget, but if the point of making it was to save money, you're going to need to plan carefully.
If you are going for a costume this is super unique and you can't find it to purchase it anywhere, or if you've made up the costume idea on your own, then it's time to get crafty and make it.
Here are some tips to help you decide whether to make or buy a Halloween costume this year:
How much of a budget do you have for costumes?

Is your costume idea readily available at the store?

Are you handy/crafty and able to make a costume from scratch?

Do you have a pattern or instructions for the costume you're considering making?

Can you sew or are you looking for no-sew costume ideas?

Do your kids want to help and what are they capable of doing?

Do you have the time to make it before Halloween?
Now that you have this information, you can make a decision about which is best for you. There really is no one-size-fits-all answer to the question. You need to consider all the factors above to help you decide what is right for you.
Some popular and easy costumes to DIY are:
Some popular costumes you'd probably make out better just buying include:
Star Wars

Superheroes

Disney princesses

Other Disney characters

Minions

Other popular cartoon or movie characters
Some people decide to purchase a costume because what they want is too difficult to make, they don't have the time to invest in making one, or they just don't feel they have the skills or desire to DIY their costume.
Other people to decide to make a costume because they can't find what they want, their costume is really unique, or they are trying to save some money and a DIY job is cheaper.
You might decide to do a little bit of both.
You might use existing pieces and make the rest, or you might buy a partial costume but DIY the accessories, hair and makeup. There are many options for you so you're sure to find something that meets your needs.
And if you decide to buy a costume, you might want to go check your local thrift stores, yard sales, and craigslist to see if you can buy one second hand before you head into the big retail shops.
Whatever you decide, remember to have fun with it, and, if it's for your kids, let them take part in helping you. How much they help can vary on the child's age and abilities, but they will love it so much more if they get to help in the process.
What are you going to be for Halloween?