47 Winter Squash Recipes You Have To Try
As an Amazon Associate and member of other affiliate programs, I earn from qualifying purchases.
Do you really love growing winter squash, but are not really sure how to use it all up? Yeah, me too. Fortunately, winter squash recipes are very versatile. You can even eat winter squash for breakfast!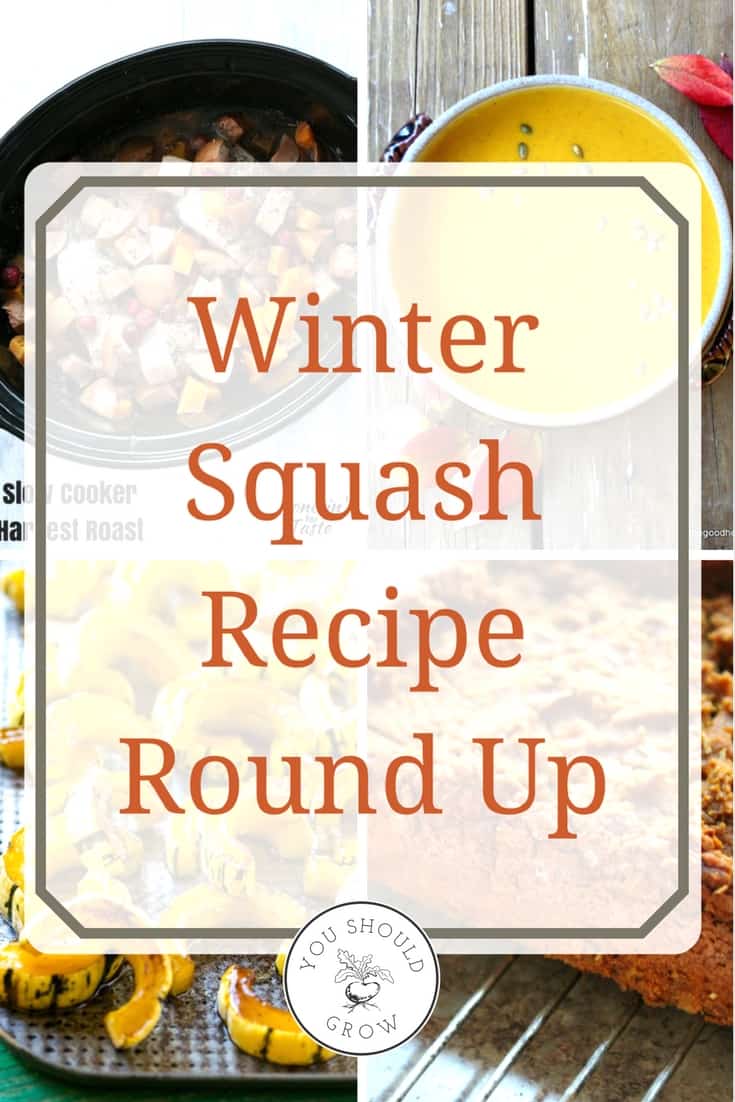 Winter squash is not that different from summer squash, but one of the differences is in the thickness of the skin. That tough outer shell on winter squash is why we can store these squashes for several months, but it also means working with winter squash can be intimidating.
Read more about the difference between summer and winter squash.
Tips for cooking with winter squash
Use a sharp knife. Get a knife sharpener if you need to because you won't get through a thick winter squash skin with a dull knife. Here's a good knife that's not crazy expensive:
You can use an ice cream scoop to remove the seeds. It's a bit larger than a spoon for collecting the seeds and the edges are sharper to help cut through the stringy bits.
Don't toss those seeds! Save them! Get any bits of squash meat off of them, some strings are okay, and lay them out to dry. Store the dried seeds in a paper envelope and save them for next spring.
The skin is very tough. To remove it, make sure you choose a sharp knife or heavy duty peeler.
If you don't plan to save the seeds, you can roast or microwave the squash before cutting and peeling.
It's okay to use a different winter squash than is called for in the recipe. There are tons of different varieties of winter squash and each will taste a little different. Acorn, butternut, and delicata are the sweetest ones. Others can by sweet or dry depending on the variety.
Here's a good video about cutting into a butternut squash with some tips for chopping it safely.
47 Delicious Winter Squash Recipes To Enrich Any Meal
The flavor of garden raised winter squash is fantastic in sweet and savory dishes. These vegetables are really versatile in recipes, so it wasn't hard to round up some great recipes for winter squash.
Main Dishes
Lasagna and Noodles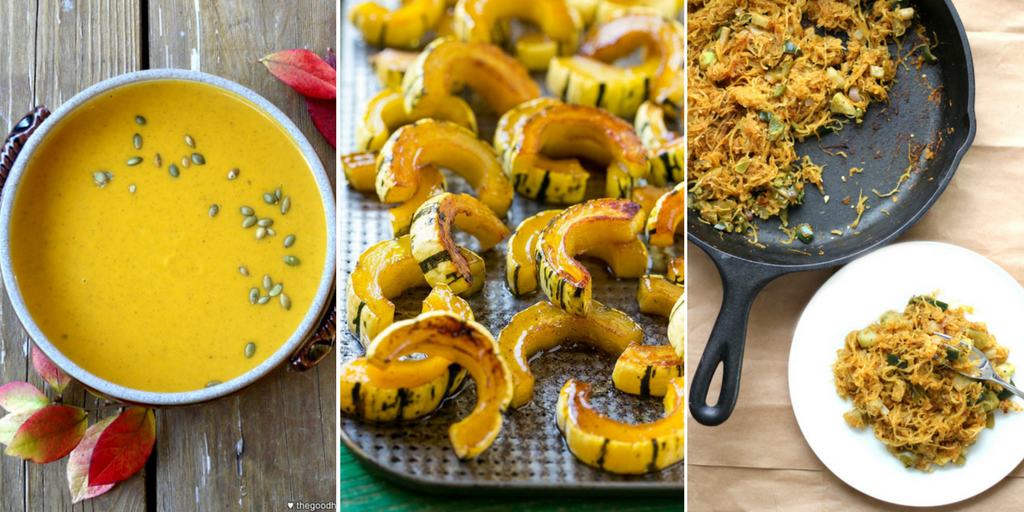 You might also like: 20 Fall-Inspired Meal In A Bowl Recipes
Soups
Savory Sides
Breakfast
Desserts
Ready to grow your own winter squash? Read my Winter Squash Beginners Guide
[mailerlite_form form_id=5]