18 Amazing Cranberry Recipes For Your Holiday Meals
As an Amazon Associate and member of other affiliate programs, I earn from qualifying purchases.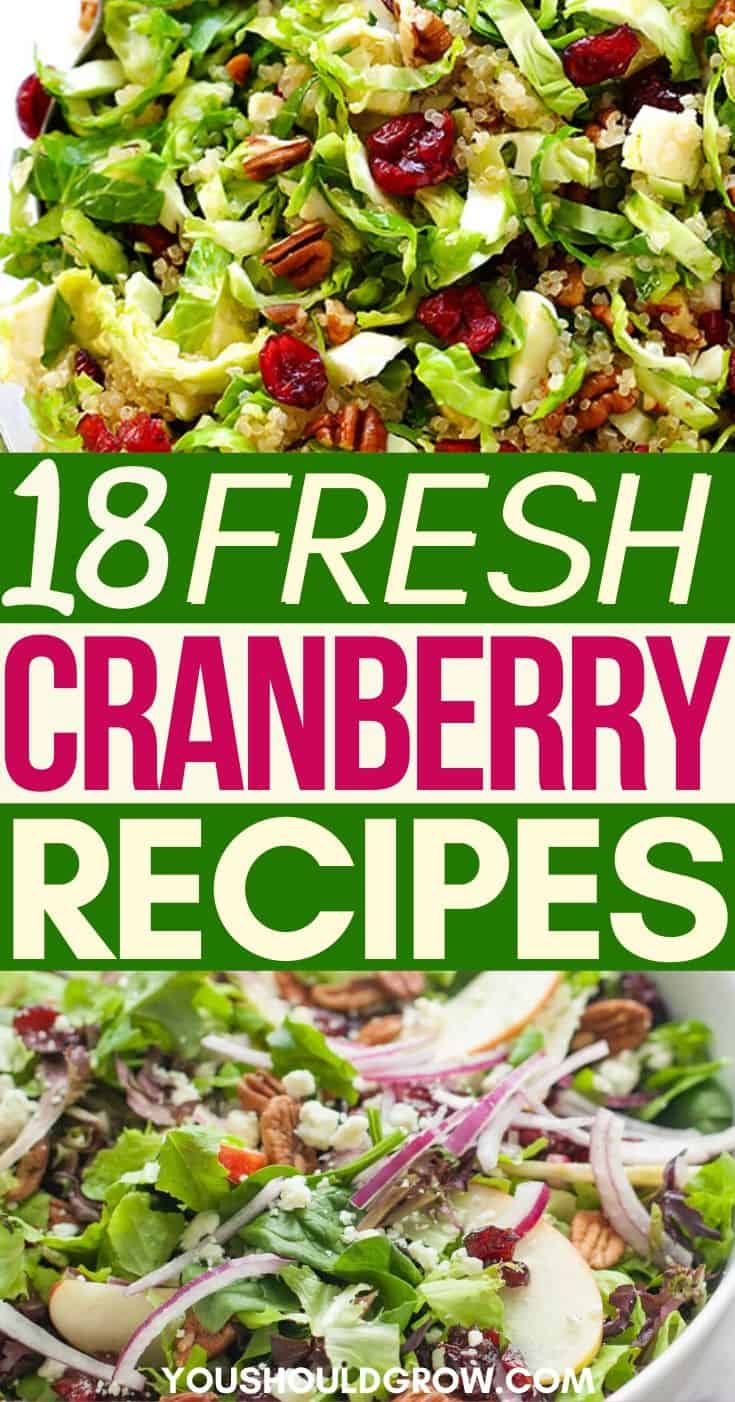 If your holiday menu isn't complete without some cranberry recipes, then you've come to the right place. These are the best fresh cranberry recipes we could find, and whatever your favorite cranberry dish is, we've got a recipe to make it!
Sauce from fresh cranberries is a far cry from the canned stuff, but you can go beyond this traditional condiment and add cranberries into some other dishes on your holiday menu.
The lovely thing with cranberries is how flexible they are. Their sweet tartness allows them to work well in desserts, but they also work magic in appetizers, side dishes, and more.
Best Cranberry Recipes
Surprise your guests with a refreshing cranberry topped salad or warm their tummies with some serious comfort food like the cranberry meatballs.
Whatever you choose, the holiday season simply isn't complete without some cranberry. And with these amazing recipes to choose from, you may find yourself enjoying cranberry all autumn and winter long!
Cranberry Sauce Recipes
Thanksgiving dinner wouldn't be complete without some cranberry sauce. Once you learn how to make a basic cranberry sauce you can jazz it up with cinnamon, orange juice, red wine, or another one of your favorite ingredients. Here are some recipes to get you started.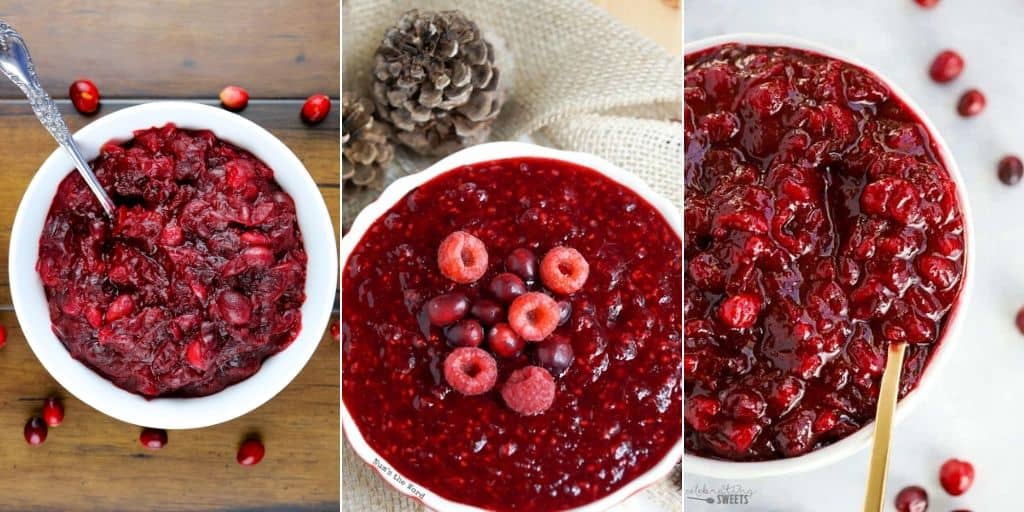 Basic Cranberry Sauce – Josef Plavjak
Cranberry Raspberry Sauce – Nums The Word
Apple Cider Cranberry Sauce – Celebrating Sweets
Cranberry Relish Recipes
Cranberry relish is made with raw chopped cranberries mixed with other ingredients. Cranberry sauce is made by cooking down the cranberries with sugar and water. If you're used to the usual cranberry sauce, consider adding in one of these relish recipes for your holiday meals this year.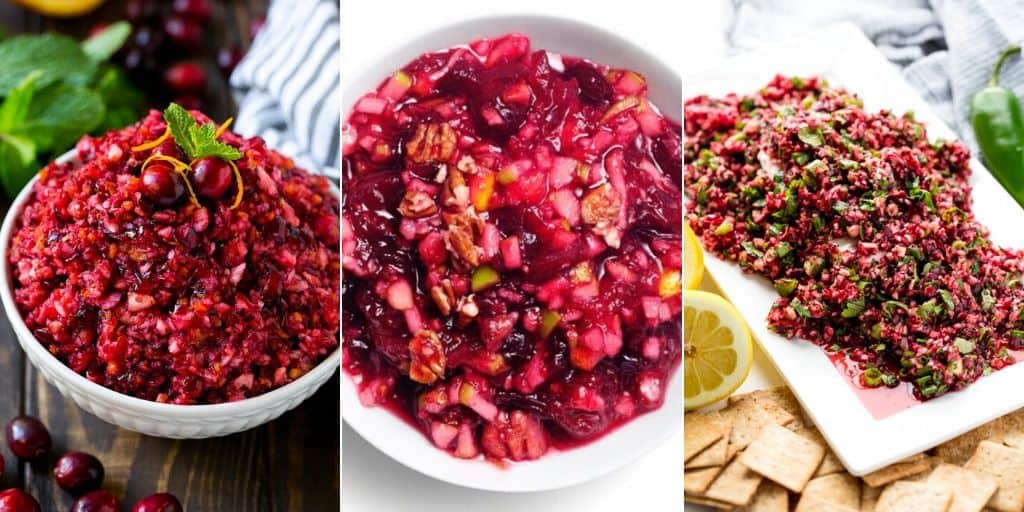 Classic Cranberry Relish – Dinner At The Zoo
Nutty Cranberry Relish – Food Network
Jalapeno Cranberry Relish – Stay At Home Chef
Cranberry Bread Recipes
Cranberry bread is like the banana bread of the holidays. Whether sweet or savory, cranberries cook into bread for some amazing results.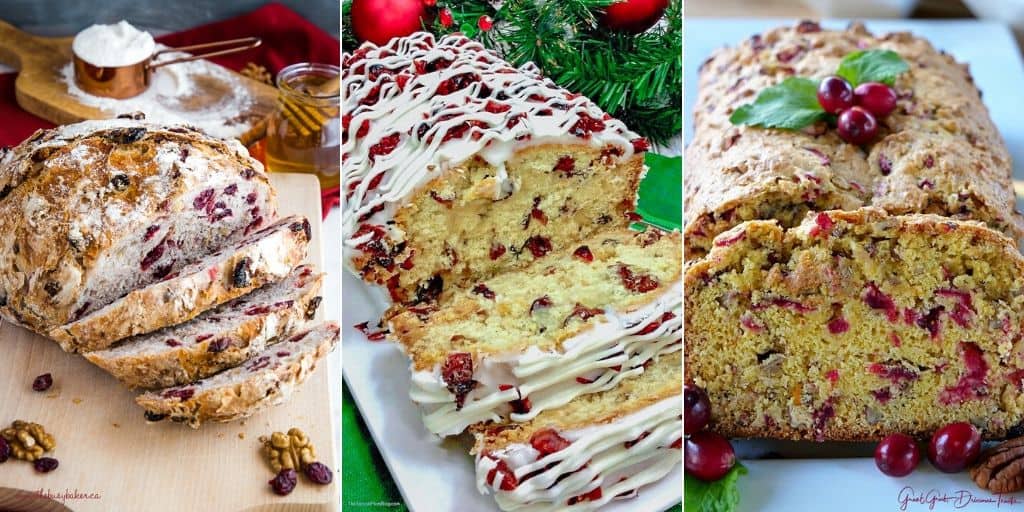 Artisan Cranberry Bread – The Busy Baker
Cranberry Bliss Bread – The Soccer Mom Blog
Cranberry Orange Pecan Loaf – Great Grub Delicious Treats
Cranberry Salad Recipes
Cranberries are a sweet and chewy topping for salads. Try them in these salad recipes for something new this year.
Cranberry Apple Pecan Salad – Wholefully
Cranberry Waldorf Salad – Spend With Pennies
Cranberry Quinoa Salad – Gimme Some Oven
Cranberry Appetizer Recipes
If you're having guests over, pique their holiday palates with one of these tasty cranberry appetizers.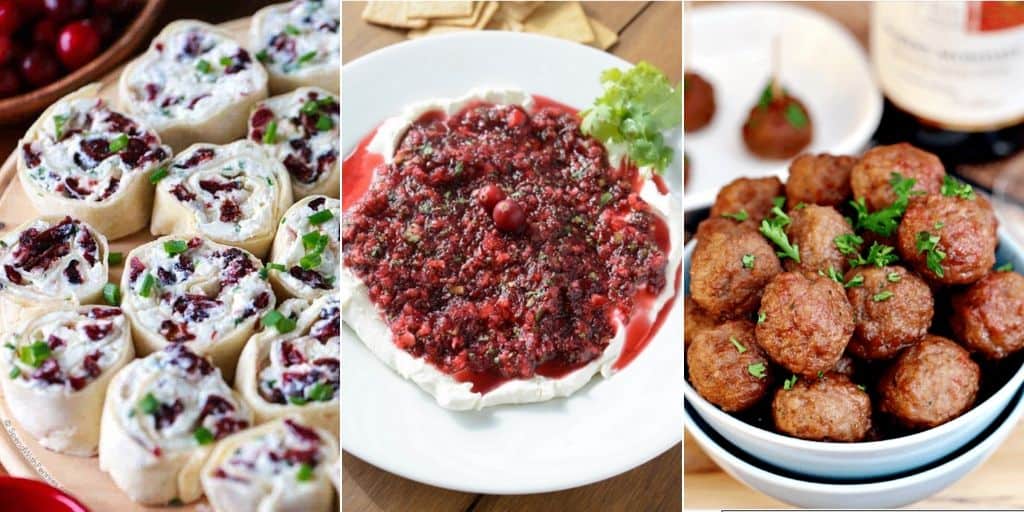 Cranberry Feta Pinwheels – Spend With Pennies
Cranberry Jalapeno Salsa Cream Cheese Dip – No Biggie
Cranberry Pinot Noir Meatballs – Julie's Eats and Treats
Cranberry Side Dishes
Cranberry lovers will rejoice to see cranberries incorporated into these dinner side dishes.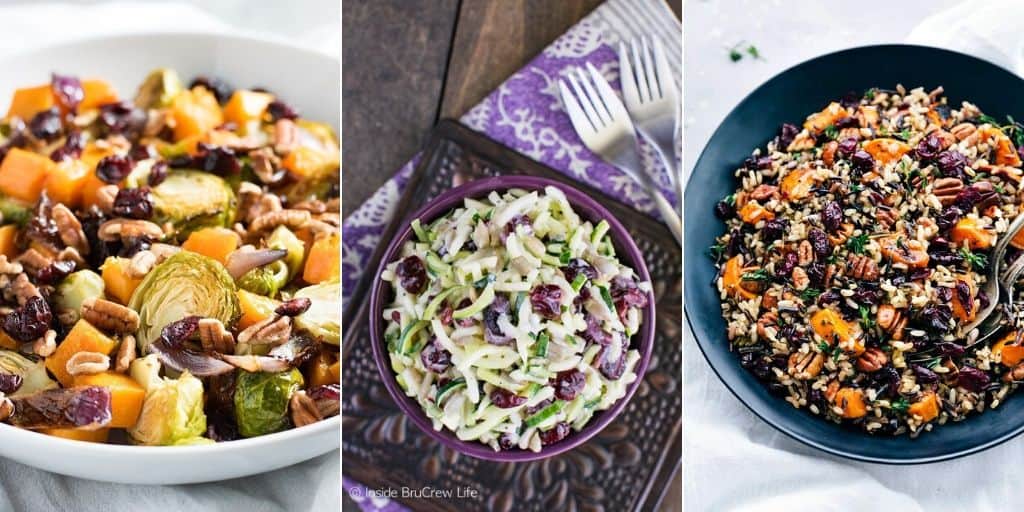 Cranberry Pecan Roasted Vegetables – Yellow Bliss Road
Cranberry Zucchini Slaw – Inside Bru Crew Life
Cranberry Wild Rice Pilaf – The Recipe Critic
More holiday recipes:
101 Thanksgiving Leftover Recipes For Every Meal