Reflecting On Our 2016 Garden
As an Amazon Associate and member of other affiliate programs, I earn from qualifying purchases.
I've had a hectic holiday season, and as much as I enjoy spending time with my family and all the holiday festivities, I'm really glad it's all over. For some reason, I really stressed over things this year. So I'm really happy 2017 is finally here, and I can start planning the garden for this spring!
But first, I want to look back and consider the lessons I learned from our garden this year.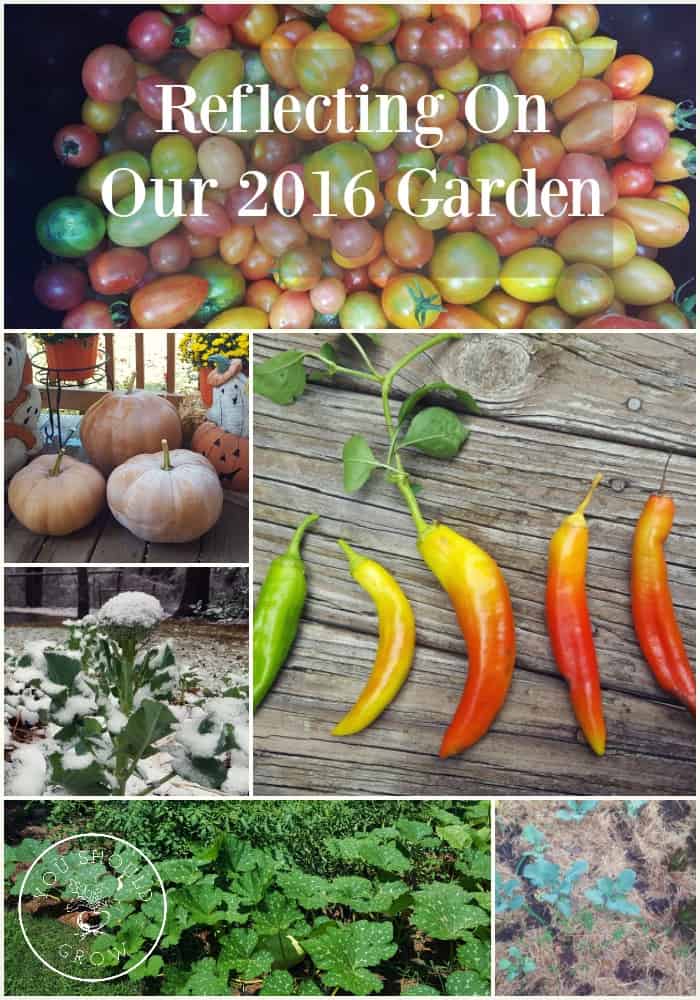 Successes
This was the first year I have successfully grown pumpkins! I call them pumpkins, but they are actually called Upper Ground Sweet Potato Squash. The pumpkins are beautiful, and I loved them during the fall on our front porch.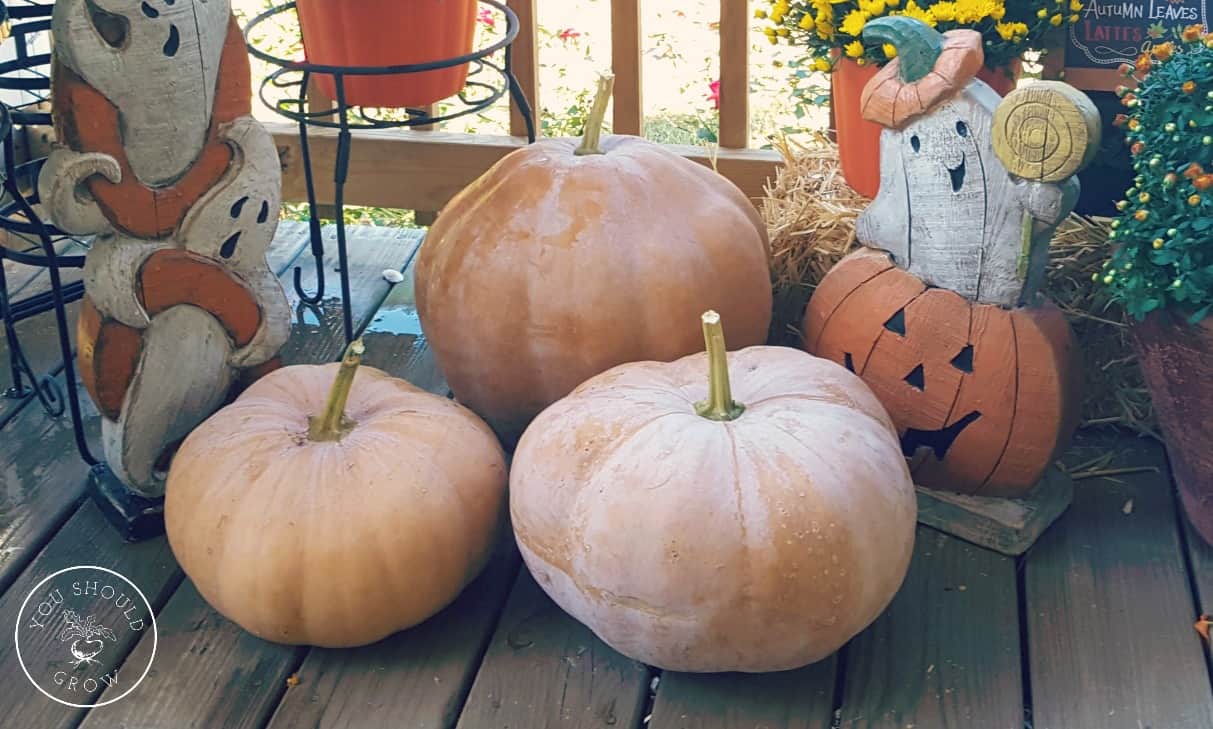 But I did not love eating this pumpkin. It does not have a very thick rind, is not very meaty, and there was a displeasing flavor to the meat in some parts of the pumpkin while other parts were very sweet. I've got some soup from these guys in the freezer that was worth saving. And because they are so pretty, and they did great through our summer heat, I may consider giving them another try.
We had a great year for hot peppers including these lovely banana peppers. Yes, there's some blossom end rot on that red pepper at the end. But that's just real life. For the most part, our peppers did great. We had a ton of jalapenos as well, and ended up with a good supply of pickled and frozen peppers.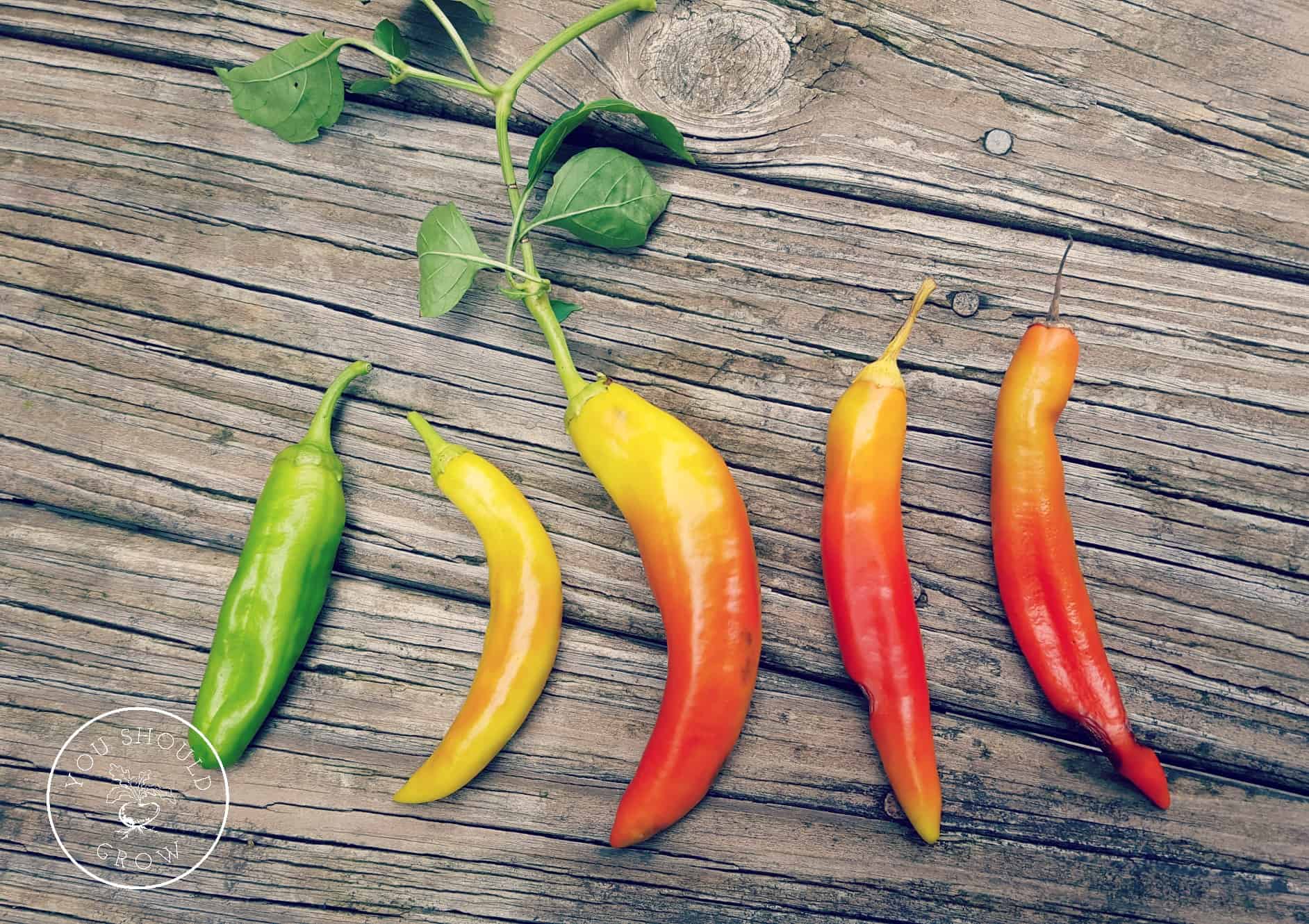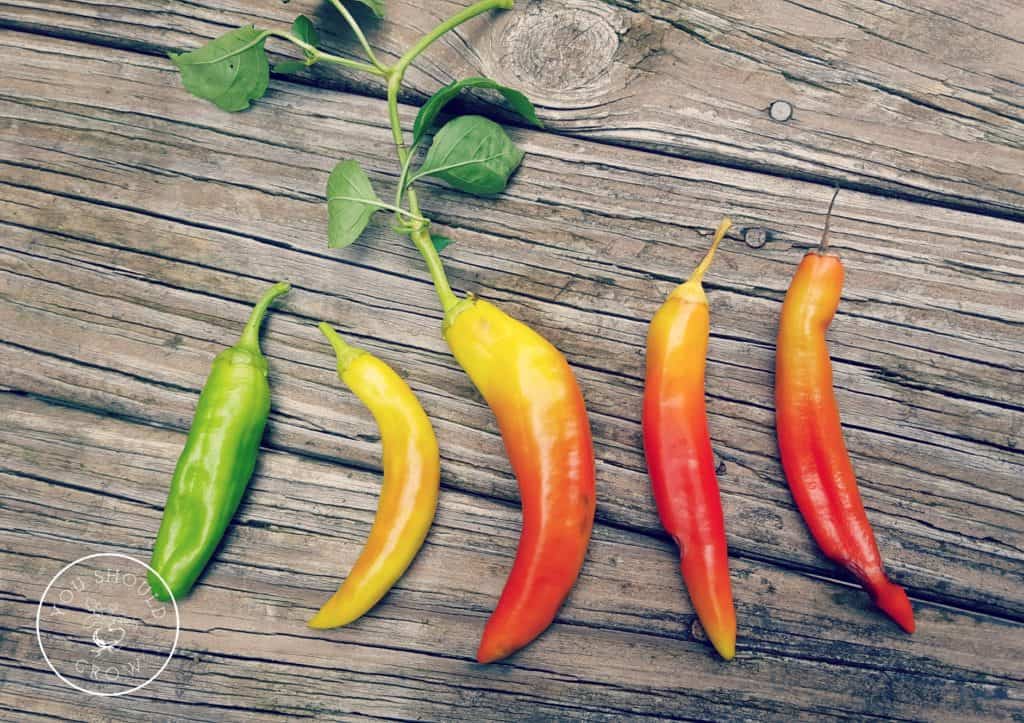 I'm really excited about having some success with broccoli this year. We have never been able to grow broccoli and cauliflower because it gets so hot down here. The plants will always bolt before we can get a good head on them. That's why I decided to plant them in October. They do better in cooler weather, and frost will actually make them sweeter!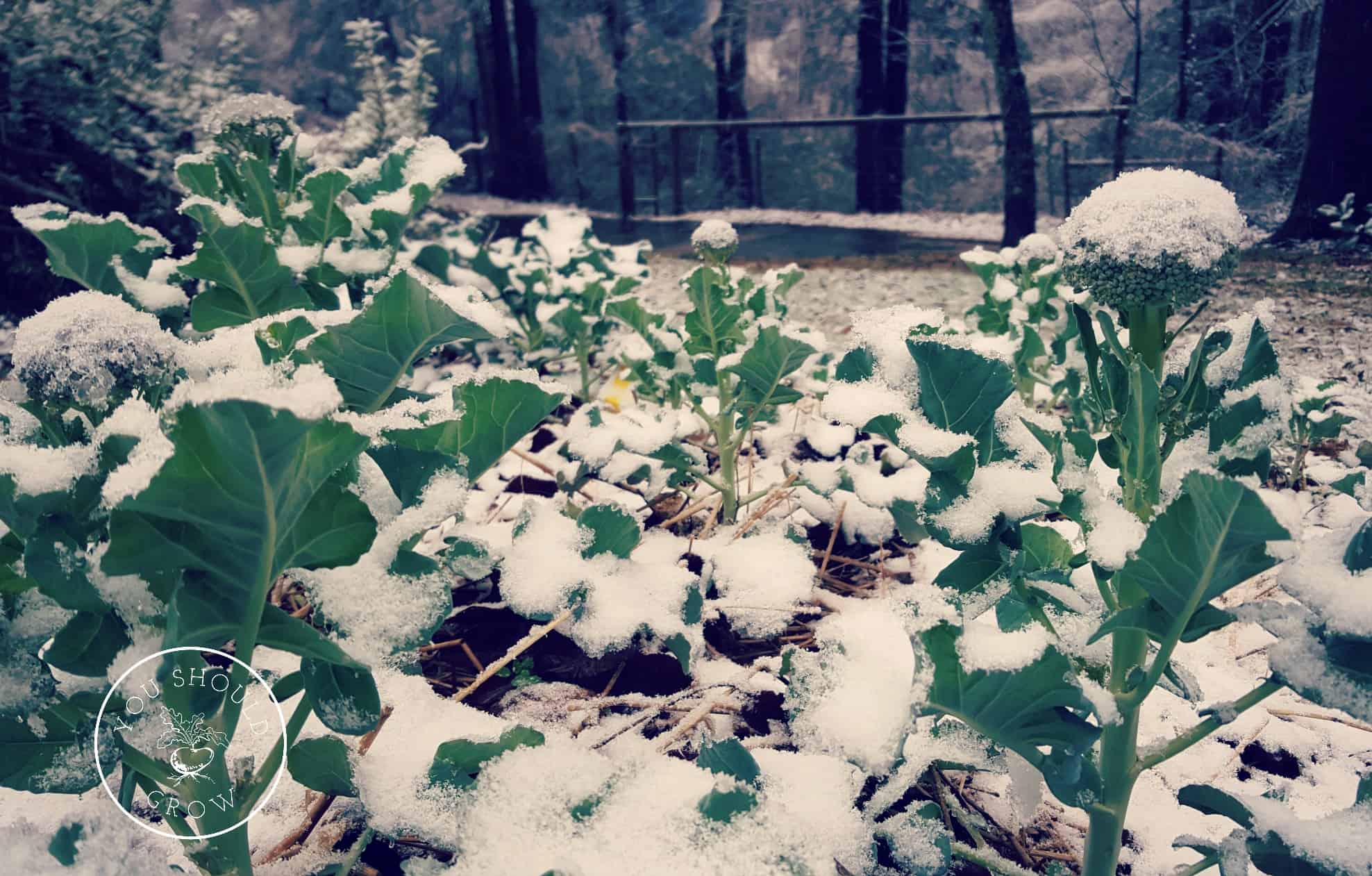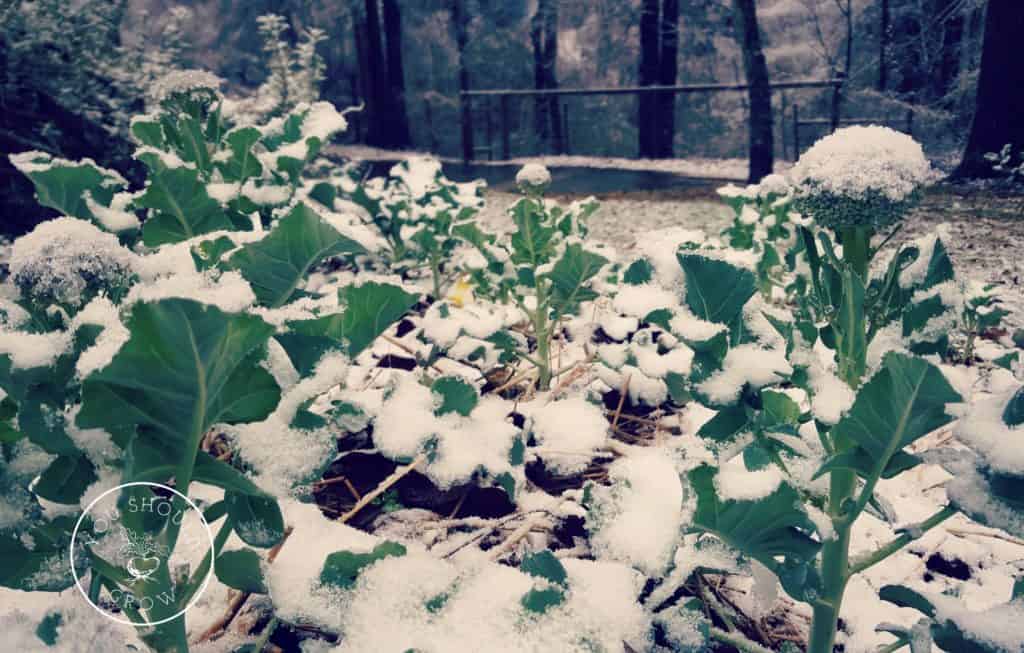 Our biggest success was our breeding tomatoes. We had a great crop and several varieties that we will carry on. This is very exciting for us because tomato breeding is our passion. My favorite thing about our tomatoes this year was the color. They look like candy!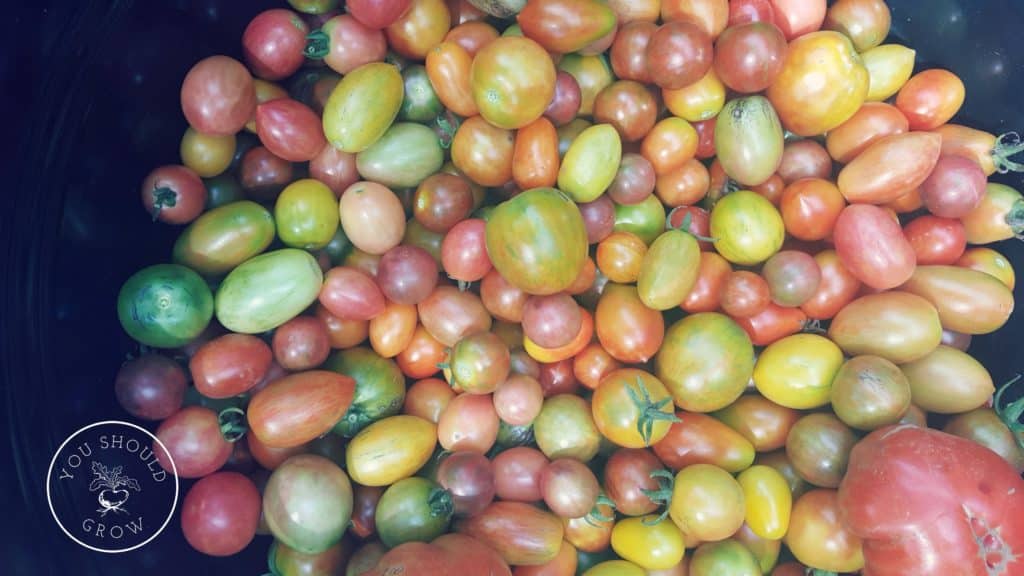 Lessons Learned
In our home garden, I made a couple of mistakes regarding our Cherokee Purple tomato plants. First, I never got around to caging them. They did fine, but it became a jungle. I compounded the crowding by planting a pumpkin in the corner of the same small garden area.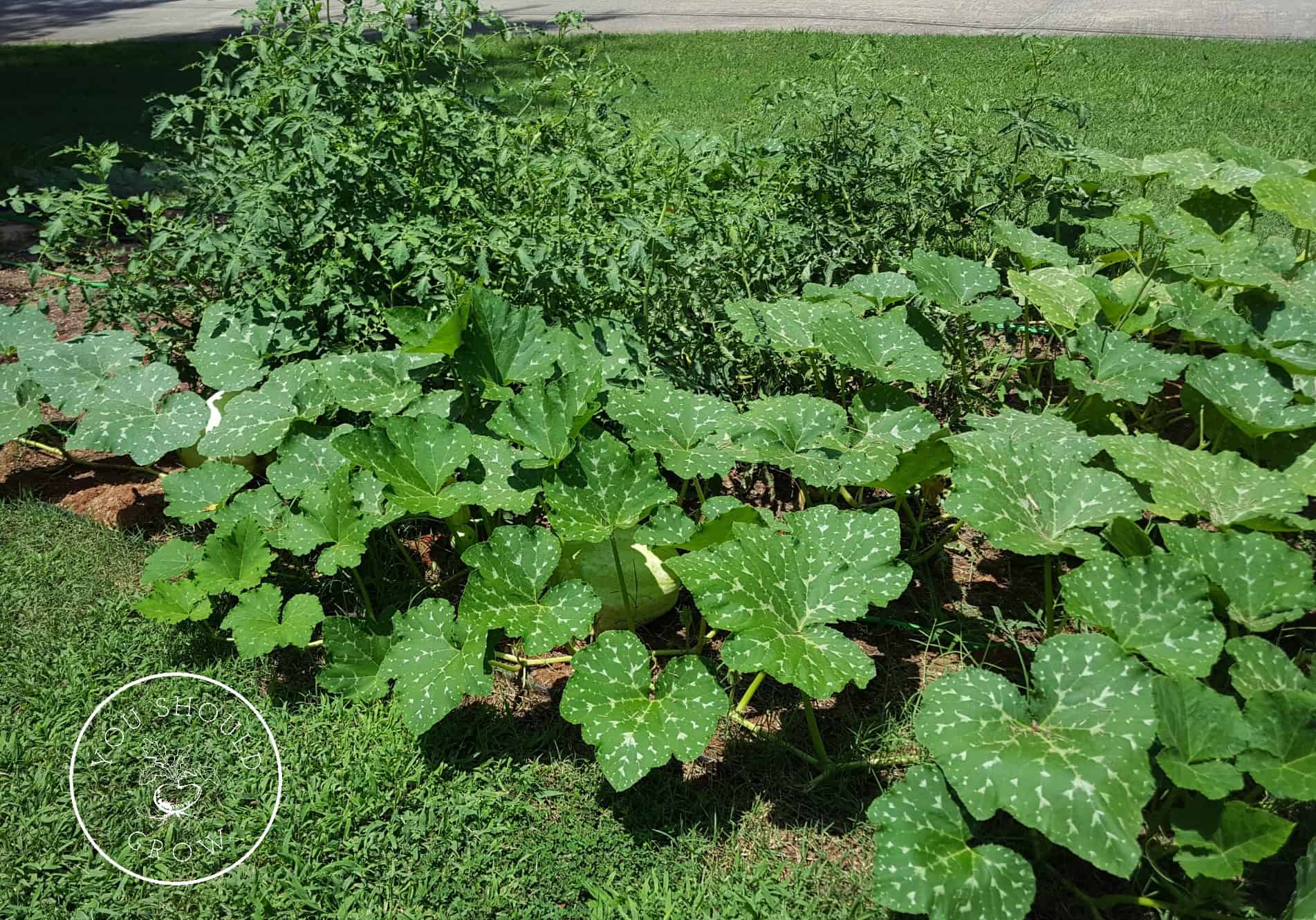 The plants grew happily together this way, but getting to the tomatoes and implementing pest control was difficult. We lost a lot of tomatoes to worms and some just rotted under the vines because we couldn't see them. And wasting Cherokee Purple tomatoes is just a darn shame, y'all.
Also, apparently, I will now have to armadillo proof my gardens. We've never had an issue with them before, but I started seeing a lot more of them this year…including the one that rooted up my fall garden.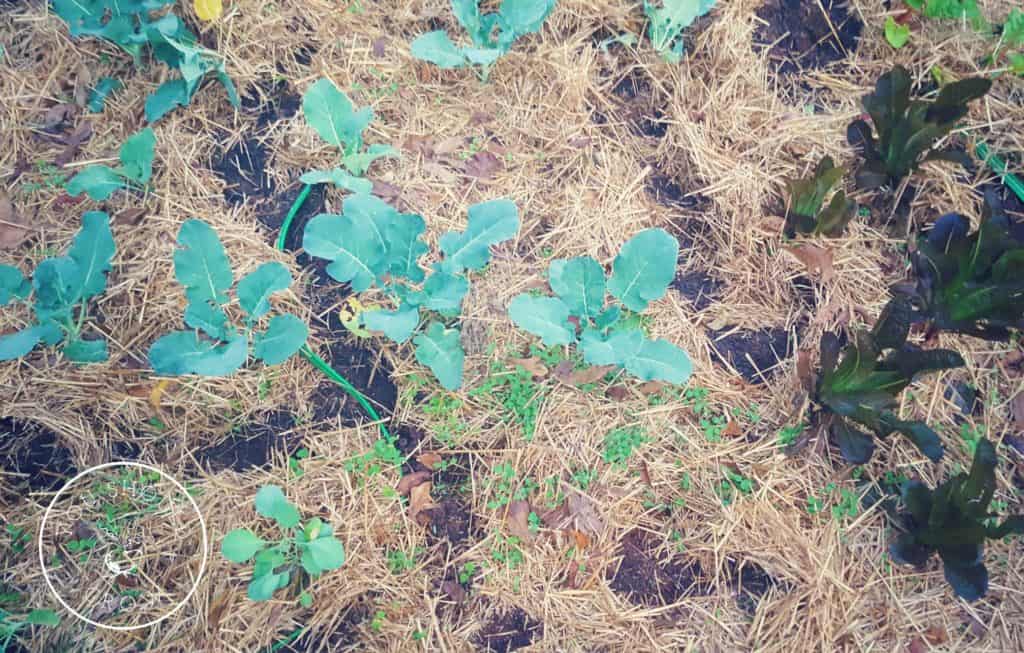 At night the armadillo would root around our garden for grubs. It didn't eat the veggies, but many were uprooted as it dug around in the bed. I just replanted them in the morning and most of them survived. The stubborn animal was not deterred by the solar lights, liquid fence, or orange peels I put out. I think that it must have satisfied itself and moved on because, eventually, the night-time destruction just stopped.
Blog highlights
February will mark the one year anniversary of my blog, and I am so grateful for every person who has stopped by read my posts. Based on pageviews, these are my top five posts from 2016:
Including a video of how to get seeds out of your tomatoes, this informative post goes over everything you need to know to save tomato seeds.
These string light poles have remained in the same place since I made them last May. They are great because they are about 9 feet tall which is great for overhead lighting. Plus they were so easy and inexpensive to make.
Another easy DIY project, this one completed without buying a single thing! I planned ahead and saved some things that would have been trash to make these quick and effective fire starters.
A colleague of mine spent a few minutes answering my questions about owning backyard chickens in a suburban environment. I hope to add my own flock to our homestead this spring!
A quick and easy way to predict sun exposure for planning your garden.
Looking Forward
I am so totally stoked about the garden this spring! I hope to have a much larger variety of food growing, and we've got some pretty amazing plans for our tomatoes. Here's a tentative view of our food garden. This is just a general idea for one of our garden areas which is approximately 60 feet by 60 feet.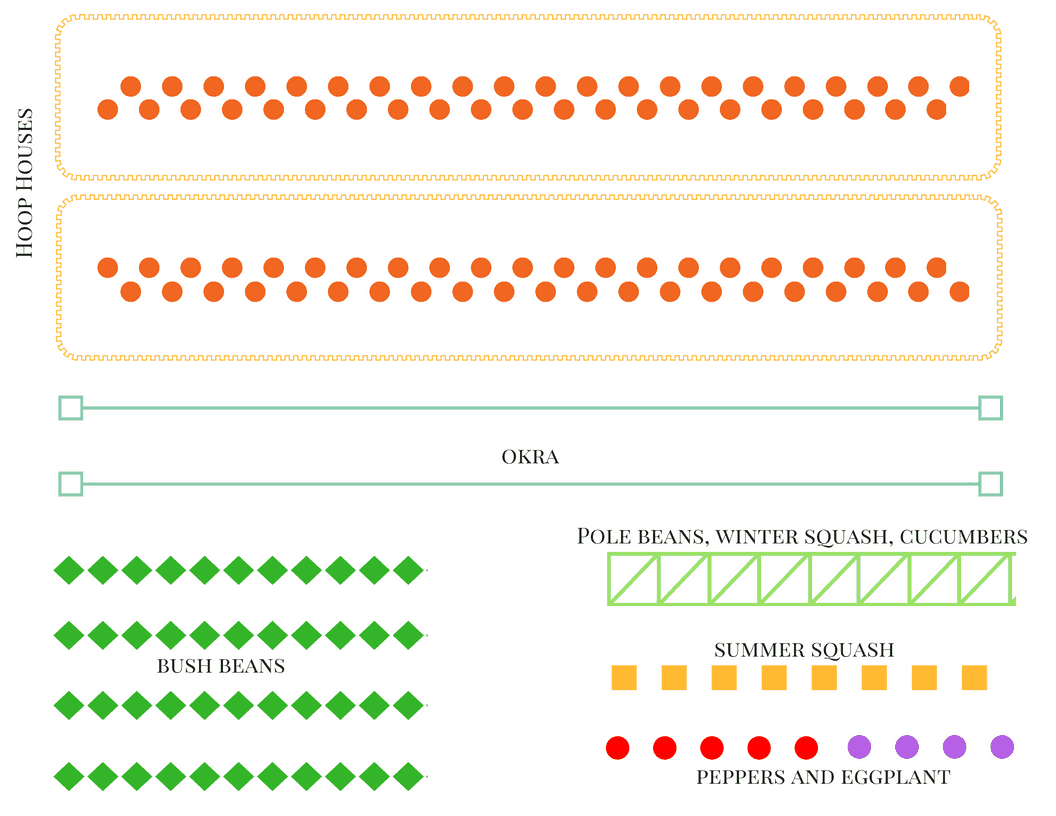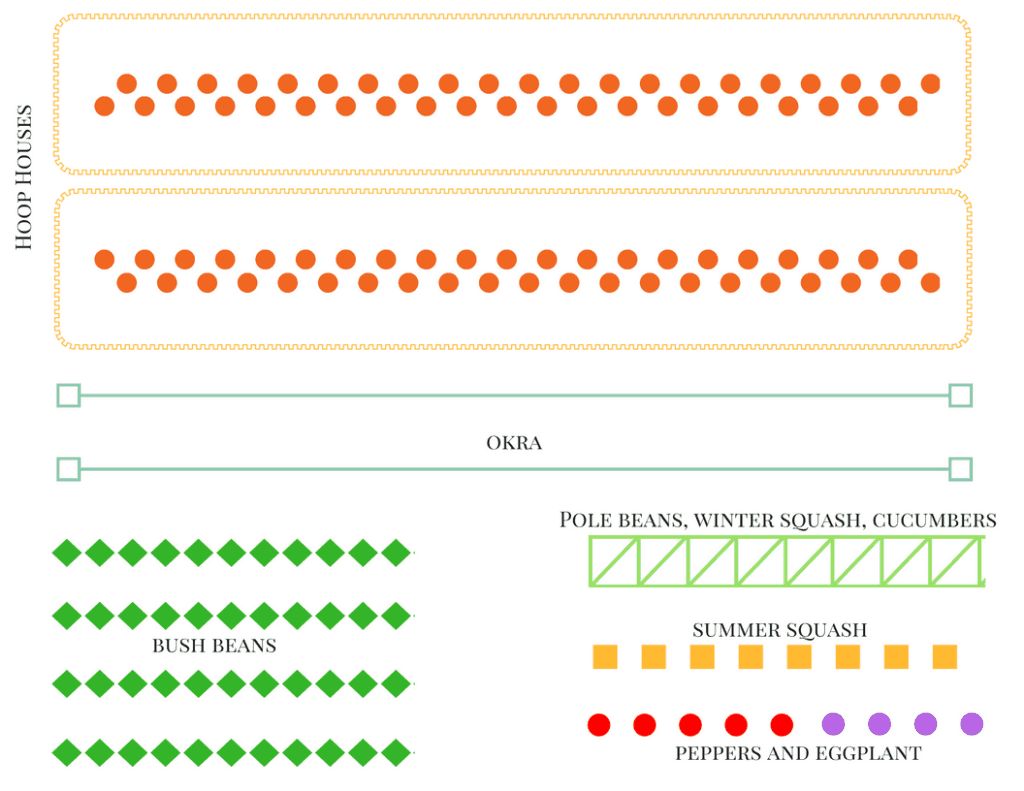 We like to get our peppers, tomatoes, and eggplant seeds started indoors 6-8 weeks before the last chance frost (that's coming up very soon). We'll plant bean, okra, squash, and cucumber seeds directly in the ground in late spring and do the same in another garden area with some melons and pumpkin.
I'll grow lettuce, herbs, and carrots in raised beds in yet another area closer to the house. Among the varieties that we're growing, I'm most excited about the tiny veggie collection which includes cucamelons and the Violet Sparkle pepper!
Follow me on Pinterest, Instagram, and Facebook to see how they come out.
I hope you're already planning for your spring garden. Leave me a comment with what you're most excited about growing.