5 Ways To Make Money Without A Job (Or A Blog)
As an Amazon Associate and member of other affiliate programs, I earn from qualifying purchases.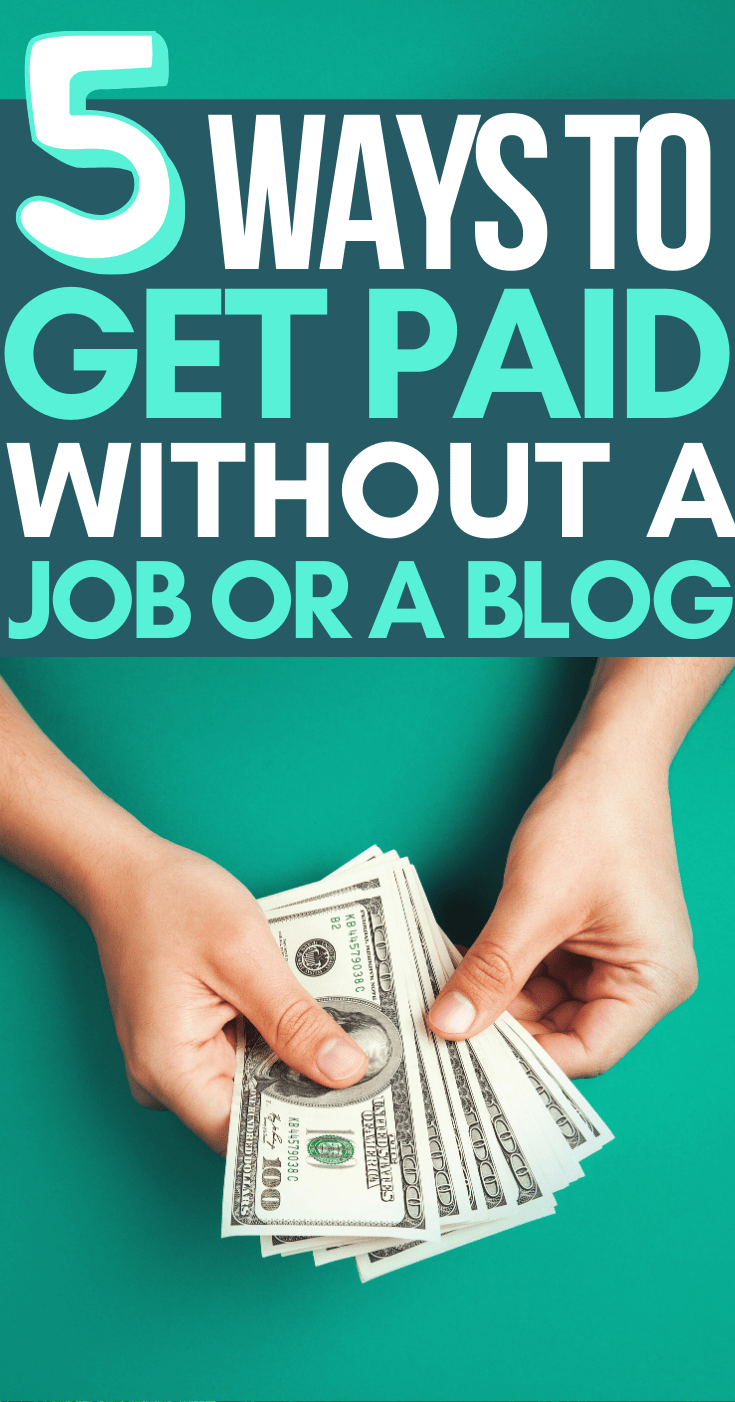 As we head into a new decade, I find it interesting to consider how things are so different from 10 years ago. In 2010, it never would have occurred to me that I could make money without a job.
But things are so much different now, and I think more and more people are getting interested in pursuing ways to supplement their income without getting a new or second job.
About 3 years ago, I made a major career change and made the decision to create an income from this blog. I have a separate article about how a blog generates income, but I won't focus on that now.
Blogging is legit a lot of work, and it's not the kind of thing you can start doing this weekend and have cash in the bank on Monday. So this post is about ways to make money to supplement or replace your day job that don't involve blogging.
How To Make Money Without A Job
Whether you're looking to lose the 9 to 5 or just want to make some income on the side, here are some ideas that can start earning you money right away.
Farmer's Market
Even if you don't grow food, you might find that your farmer's market allows you to bring crafts, baked goods, or preserved foods.
That said, if you're at my site, chances are you like to garden. And you might be surprised at all the ways you can use your garden to make money.
One of the most rewarding ways is to grow and sell your produce. In our experience, having a nice well-stocked booth with lots of color and variety attracts shoppers to your table and increases sales.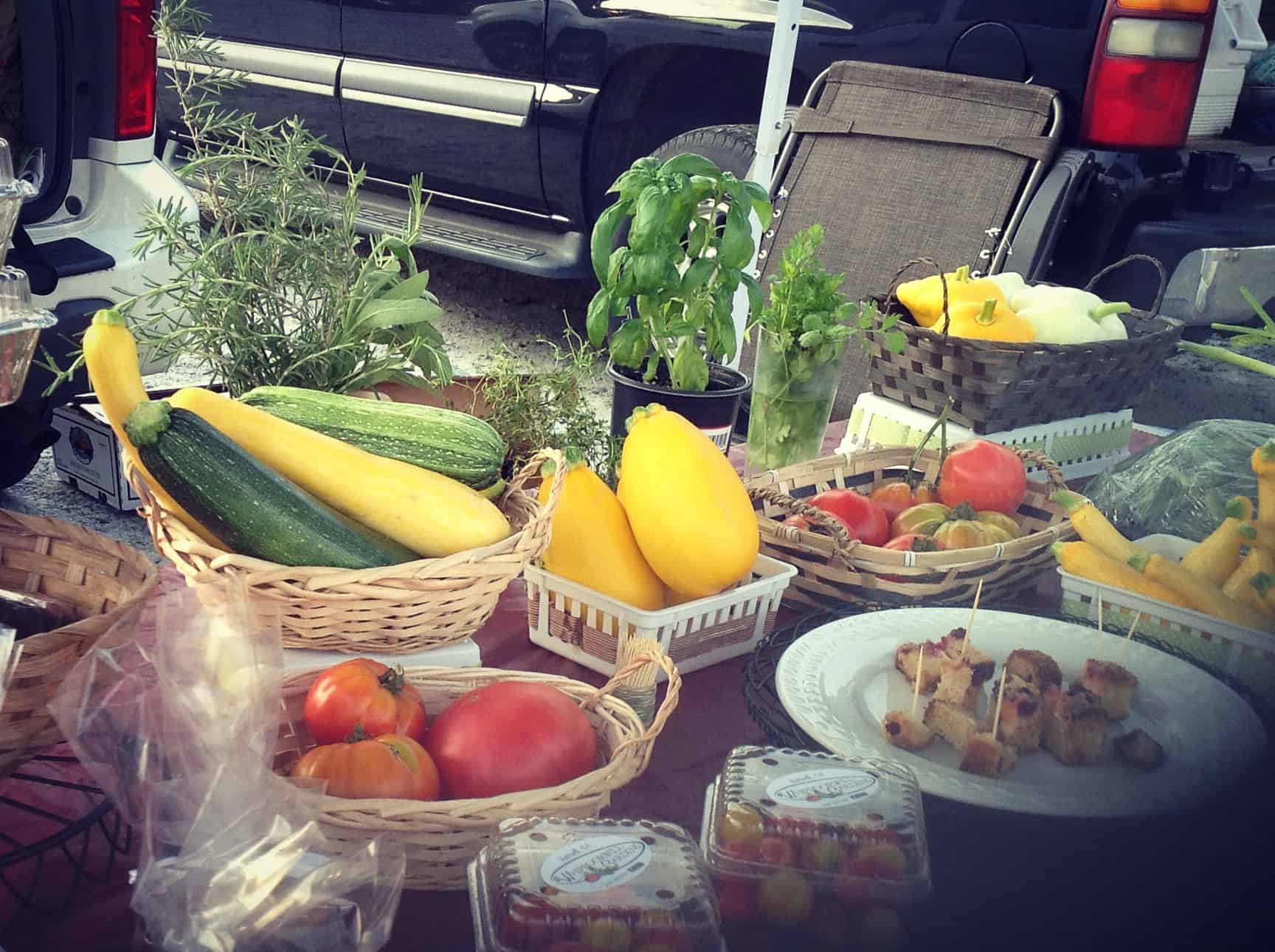 Be A Substitute
One of the ways I make money without an official job is to work at local businesses as needed. In my case, I work as a relief veterinarian when local vets need a day off.
Alternatively, you could be a substitute server at a local restaurant or even man the front counter at a mom and pop shop when mom and pop go on vacation. You can even apply to be a substitute teacher without a teaching degree.
Being a substitute gives you the freedom to work when you want to, for how long you want to, and in some cases, for as much money as you want to.
Try Your Hand At Affiliate Sales
Affiliate income means that you make a percentage of a sale of a product that you recommend. One way of making affiliate sales is to start a blog and include links to other people's products.
But you don't need a blog to make money as an affiliate. You can make affiliate sales using a business account on Pinterest, Facebook, and Instagram.
Amazon is my favorite affiliate program because most people are comfortable shopping on Amazon and you can find almost anything there.
But there are a ton of affiliate programs. You can find affiliate programs for almost any type of product or online marketplace. Some will require you to have a website but not all of them.
Check out Awin.com for access to a world of affiliate opportunities. Or simply look at the brands you use and really love then search their name plus 'affiiate program' to see if they have a way to apply.
Design Your Own T-shirts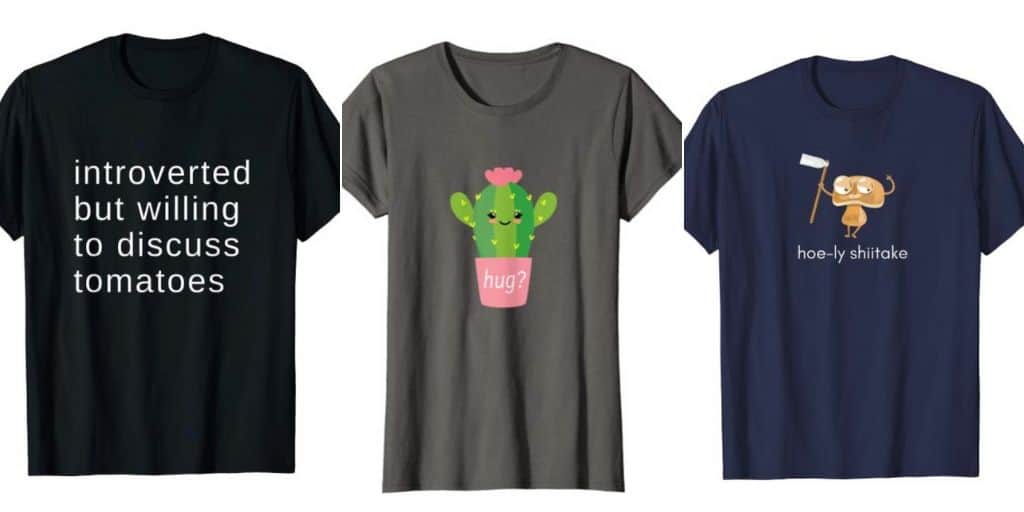 Did you know there are a lot of ways you can design and sell t-shirts without any money out of your pocket? If you're handy with design software like Photoshop or PicMonkey or Canva, simply get creative and upload your designs to a print on demand t-shirt service.
Merch by Amazon, Red Bubble, Zazzle, and CafePress all allow you to create products to sell. And the best part is, you don't need any inventory or special equipment.
You do need to invest your time in designs that:
Incoporate phases, slogans, and images that people relate to
Do not infringe on copyright claims (check TESS copyright here)
Are cute, clever, and/or unique
For best results, do some research before you start designing. Use a tool like Keywords Everywhere to find out how often terms are searched. Compare your design to what is out there – make sure yours is better!
In your listing, include words that people will be searching for so that your design shows up at the top of the list.
Here are some of the shirts I've designed for this blog.
Surveys And Secret Shoppers
Sometimes, you're truly stuck without a job and finding a way to make money can seem impossible. But here's some great news for you: some companies pay you money to use their services or take a survey.
Survey Junkie is a good one to start with because you can trust they are not going to scam you. It takes about 20 minutes to set up a brand new account, and you can start earning right away.
It's not a bad way to make a little extra money while you're watching TV or sitting home sick in bed.
Another easy way to get a paycheck is to become a secret shopper. Often, these companies will pay you to go to their store and make a purchase. In some cases, they also pay for your purchase!
Just make sure you work with a reputable company that pays actual money like Best Mark so you don't get scammed.
That's 5 Ways To Make Money Without A Job
And none of them require you to learn the business of blogging. Of course, that's how I make most of my money and I really love doing it. If you want to get started with a blog, I highly recommend reading this first.
What side gigs have made you some extra cash?
Share your experience in the comments below!