7 Easy Ways To Save Money During The Holidays
As an Amazon Associate and member of other affiliate programs, I earn from qualifying purchases.
The holiday season can be the most exhilarating time of the year. Family and friends gather more often, cheerful and festive décor can be found as early as October, and there seems to be more joy in the world.
Holidays also tend to be a time of high spending and high stress levels, and the two often go hand in hand. It helps me to prepare my mindset by reminding myself of these often used tips for spending less during the holidays.
Every day we see commercials for the latest and greatest product that everyone must have on their holiday wish list. We see commercials showcasing delicious, expensive food options that we simply must by. Décor is pushed in our faces in every storefront and the online ads get a bit busier to entice us to click and purchase unnecessary items.
While everyone can agree that the holiday season is full of advertisements geared towards spending more money, remind yourself that you do not have to fall victim to the holiday season push to buy more.
In my attempt to spend less and stress less, I am going to share 7 tips I've learned for spending less during the holiday season as a means to inspire you to just say no, put down that credit card and walk away from anything that's enticing you to complete an impulse buy.
1. Set a Budget
Start your holiday season off right by reviewing your finances and setting a budget before you start shopping. It's definitely worth going through the effort to figure out exactly how much money you have to spend on gifts, parties, and travel this year.
Your holiday budget ideally comes from cash you have on hand. Avoid charging expenses to your credit card unless you know you can pay them off with your next statement.
If you're short on cash, consider using your holiday bonus and credit card cash back rewards to give your holiday budget a bump.
Just be sure you create a realistic budget for the holiday season and hold every family member accountable at sticking with this budget. This will reduce stress tremendously and keep you from overspending.
Learn the Dave Ramsay Christmas Budget technique here.
2. Just say no to purchasing holiday décor
If you're looking to decrease your spending for the holidays, then holiday decorations are an easy place to slash your expenses.
Go old-fashioned this year! The homey rustic look of homemade garland, painted pinecones, and evergreen branches is easy to reproduce inexpensively.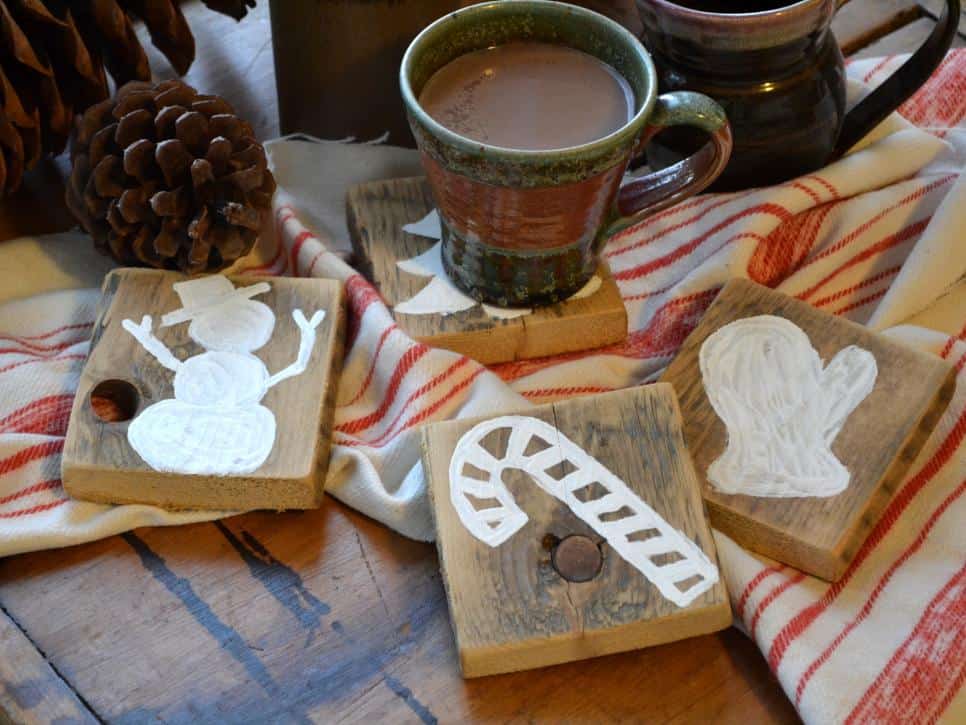 Surely you know about the beautiful site called Pinterest. With a little creativity, you can have plenty of festive decor without having to spend much money at all. And there's definitely no need to fill your home with high priced décor.
There are many options for households to use items found around the home or shop at a dollar store and still create beautiful holiday décor pieces.
DIY Christmas Centerpieces For Practically Free!
Dollar Store Christmas Decor Ideas
3. Hosting frugal holiday gatherings
Large family gatherings and parties are just part of the fun of the holiday season, but if money is tight hosting a holiday party can be extremely stressful!
If you're sweating having to spend a lot of money because it's your turn to host, then consider having a potluck party. These days it's totally acceptable to have your guests each bring an appetizer or dessert while you serve up the main course.
When you go shopping, look for special deals and coupons on seasonal items and plan menu items that make use of leftovers.
25 Dirt Cheap and Delicious Meal Ideas
101 Creative Ways To Use Thanksgiving Leftovers
4. Go Easy on Gifts
By far, we spend the most money on gifts for the kids. As parents, it's so hard not to give them everything they want! But this year, we're really changing the way we buy gifts for the kids.
While it may take some time for your kids to accept less this holiday season, when you go easier on gifts you save money and start to instill a grateful mindset within your kids.
Our kids have had to get used to having fewer toys in our house. Find out how that's going and my plans for non-toy gifts this year.
Another approach is to have your kids create their wish list in two columns: wants and needs. Then purchase one, two, or however many from each column that fits your budget.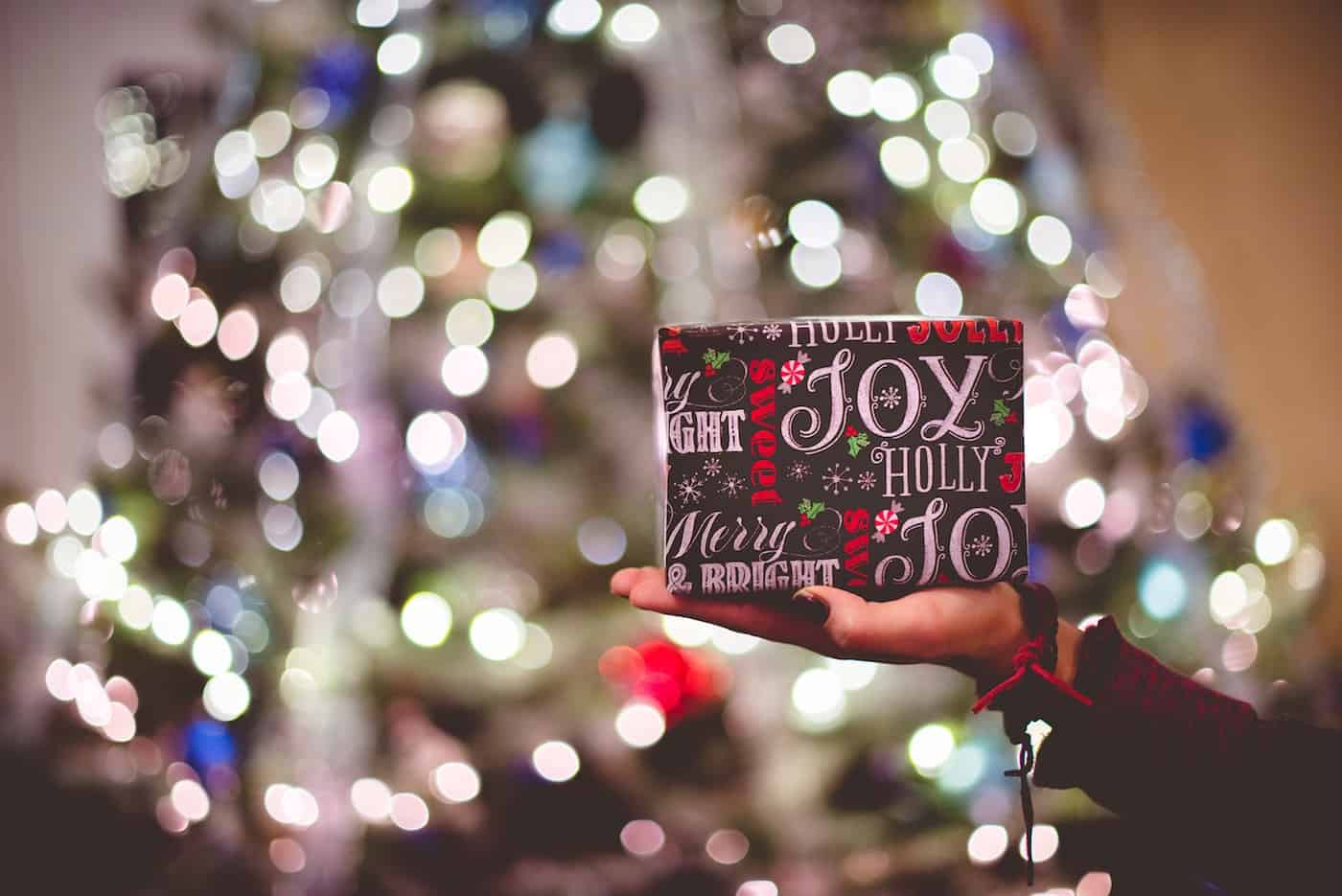 5. Make Homemade Gifts
If you are the type of family who has to buy gifts for extended family members, consider making homemade gifts. Think about what talents you have, head over to Pinterest, and find some magical homemade gifts to make.
When it comes to deciding who to make homemade gifts for, it's easier to start by making a list of all of the people you need to have gifts for. Then think about whether a homemade gift would be appropriate for each one.
Handmade gifts are great for family members, teachers, neighbors, pastors, and your kids' friends. But the type of gift should be tailored to the person who is receiving it.
If you come up with 5 people who would love something homemade, then you've potentially saved a few hundred dollars. Make sure you do some research about homemade gift ideas so you can create a supply list that doesn't break the bank.
Then get making those gifts today so that they are ready in time for the family gathering!
25 Holiday Gifts To Make From Your Garden
6. Focus on Memory Making
Lastly, the best way to spend less this holiday season is to get back on track with focusing on memory making moments. Be present more than buying presents.
Gather the family up, extended family included, and give the gift of your time together. Enjoy a hot cup of chocolate with a little snack around a fire as you all engage in conversations or board games. Then create a slideshow of all the images from your visit and email it over.
Memory making will cost you nothing and have a deeper impact than a gift that will be outgrown in a year.
7. Remain Strong
You may find times when you are tempted to go back to your old ways and spending habits this holiday season. It's human nature to want to give your family and friends everything they ask for.
Remain strong and don't give in to the temptation to overspend. If you do overspend on a gift, take another look at your budget to see if you can cut back somewhere else to make up for it.
And don't try to make up for it by taking yourself off the gift list. Your husband is still going to buy you a gift, and he should!
When you're feeling weak, remind yourself of the bad feeling you get when you run out of money or know you have big credit card bills looming over your head.
Talking about money can leave you feeling bummed.
If you feel it's time to take drastic measures, here are 9 crazy ideas to save money:
Hey, it's important to keep a sense of humor about it all.
There is no rule that says one must go broke during the holiday season, but it's so easy to get caught up in the buying frenzy! It's okay to say no to gift exchanges or .
But when we put our focus on creating memories and spending time with family, it naturally helps us spend less and enjoy more this holiday season.